To earn $1,000 a day, consider combining various hustles, including delivering food orders through services like Uber Eats or DoorDash, investing in stocks or bonds through Stash2 (with the understanding of associated risks), completing paid surveys on platforms like KashKick or Survey Junkie, and playing games that could pay you for winning such as Bingo Cash or Cash Giraffe. Keep in mind that to be successful in these hustles, you might need time, effort, and sometimes an initial investment.
How to make $1,000 a day stacking side hustles
Earning $1,000 means making $365,000 a year. While it may be challenging to earn this amount of money from a single source unless it's a high-paying job like being a doctor or CEO, it might be possible to make this much by combining hustles, creativity, and financial opportunities. By stacking your efforts, you could take the right money-generating and money-saving moves to accumulate wealth.
The step-by-step formula for making $1,000 a day is simple:
Keep working that day job: An active income stream, such as a full-time job, provides a steady paycheck, but it might not provide $1,000 a day on its own.
Find a side hustle for extra income: Part-time side hustles can supplement your active income. The key is to find one that aligns with your skills and lifestyle. For instance, if you prefer online activities, consider starting an e-commerce store or building a blog.
Identify additional ways to save or get rewards: Smart financial choices, like limiting expenses and shopping smarter, can help stretch your earnings further.
Use the extra money to invest or generate passive income: Passive income, such as returns and dividends from investments, can grow your income without requiring additional work. This forms part of the stacking strategy, which involves layering multiple income sources and financial strategies.
The delivery stack
This three-tiered side hustle stack offers a comprehensive approach to boosting your income and financial well-being. It begins with signing up for Uber Eats, a straightforward process that allows you to earn money as a delivery driver at your convenience. Next, Add DoorDash to earn more and potentially receive tips from happy customers.
Finally, turn your earnings into investments using Stash1 . This investment app allows you to invest your extra funds in stocks, bonds, and exchange-traded funds (ETFs)7 with minimal barriers to entry.
1. Uber Eats
In the first part of the delivery stack, you can start your side hustle journey with Uber Eats. It's a straightforward process to get started and begin earning extra income. Here's how:
Sign up for Uber Eats: Download Uber Eats to begin, then sign up for its delivery program. Once you've completed this step, you'll need to consent to a background screening and provide the necessary documents through the app.
Activate your account: Once your delivery driver account is activated, you're ready to start receiving delivery requests. It's a simple and efficient way to begin earning money in the gig economy.
Uber Eats can help you use your free time to earn extra money that you can save or put to work – more on that in the third part of this delivery stack.
Visit Uber Eats or learn more in our guide to Uber Eats.

Get Paid To Make Deliveries
Learn More
2. DoorDash
The second part of the delivery stack is DoorDash. This popular food delivery service can help you earn extra income on your own schedule6 . Here's how to get started:
Sign up for DoorDash: Sign up for DoorDash as a delivery driver to start. You can easily do this by downloading the DoorDash app and following the registration process. Once you complete the initial steps and receive your approval, you can start delivering food orders.
Receive delivery requests: As a DoorDash driver, you'll have the flexibility to accept or decline delivery requests based on your availability. You can choose the times that work best for you, making it a convenient way to earn extra money.
Earn money with tips
DoorDash allows customers to tip their delivery drivers, which means you have the potential to earn more than just the base delivery fee. On top of that, you can cash out your earnings daily.5
By adding DoorDash to your delivery stack, you can diversify your income sources and make the most of your free time.
Visit DoorDash or learn more in our DoorDash review.
Get Paid to Make Deliveries
Learn More
3. Stash
In the final part of the delivery stack, you can put your earnings from Uber Eats and DoorDash to work by investing them in stocks, bonds, or ETFs.
Keep in mind
Investing your money comes with risks, so make sure that you only invest money that you don't immediately need.
Invest with Stash: Stash is one of the best investment apps. It can be a good fit for those looking to invest with ease. Stash helps you build your investment portfolio10 , starting from as little as $1. Stash provides personalized portfolio guidance8 and allows you to invest in stocks, bonds, and ETFs.
Low barriers and costs: Stash helps make investing accessible to everyone. With low barriers to entry and account plans starting at $3 per month3 , you can begin your investment journey without breaking the bank.
Investment beginners should take a gradual approach. While Stash doesn't help you invest in real estate or art, it does enable you to invest in the stock market, which can have its own volatility and risk.
Visit Stash or learn more in our Stash review.
Paid Non-Client Promotion
Get $20 to Start Investing
Paid Non-Client Promotion
Learn More
The paid surveys stack
Looking for ways to make money from home? This next income stack is centered on getting paid to share your opinion — then saving money freed up by these rewards.
1. KashKick
You can make money online from the comfort of your home with KashKick. This platform offers a simple method for participating in online surveys and turning your opinions into valuable rewards.
Take KashKick surveys: Take advantage of a wide range of survey opportunities on KashKick, allowing you to earn rewards for the ones you complete.
Redeem your rewards: Accumulate your rewards until you're ready to redeem them. KashKick enables you to receive cash via PayPal, which means that redemptions are typically quick.
By using your opinions, you can benefit from KashKick's surveys to start making money at home, during bus or train commutes, and more.
Visit KashKick or learn more in our KashKick review.
Play Games. Take Surveys. Earn Cash.
It's That Easy!
Learn More
2. Survey Junkie
You can build on the momentum of earning money from paid surveys by adding Survey Junkie to this side hustle stack. Survey Junkie is a well-established platform that helps you turn your opinions into tangible rewards.
Enjoy diverse survey options: Survey Junkie helps you explore a diverse selection of surveys that cater to different interests and preferences.
Benefit from the reward Variety: Survey Junkie offers various rewards, including gift cards to major retailers like Amazon or Target and cash directly sent to your PayPal account.
Survey Junkie helps you earn money and reap the rewards of sharing your opinions.
Visit Survey Junkie or learn more in our Survey Junkie review.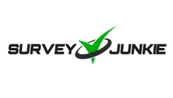 Earn Cash Taking Surveys
Join a community of 20M+ lifetime members who have been paid $76 million to date.
Sign up today
3. InboxDollars
Another way to make money online with the paid survey stack is InboxDollars, a versatile platform that goes beyond surveys.
Go beyond surveys: InboxDollars offers several ways to earn rewards. In addition to surveys, you can also earn rewards by watching videos, completing tasks, playing games, and more.
Redeem your flexible Rewards: Redeem your rewards through PayPal or as retailer gift cards or Visa e-gift cards.
By combining these three platforms, you increase your chances of having a continuous stream of paid surveys to earn from.
Visit InboxDollars or learn more in our InboxDollars review.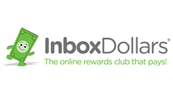 Earn Cash By Going Online
Learn More
The gaming stack
The gaming stack includes Bingo Cash, Solitaire Cash, and Cash Giraffe. These game apps offer a blend of engaging gameplay with the potential for players to secure real cash prizes. But keep in mind that successfully earning money from these game apps can be based on skill and luck, and winnings are not guaranteed.
1. Bingo Cash
The first part of the gaming stack is Bingo Cash9 . This popular online bingo game allows you to earn real cash rewards on your own schedule.
Sign up for Bingo Cash: You can easily sign up for Bingo Cash by downloading the app and creating an account. You can then start playing bingo games.
Earn money with cash games: Bingo Cash allows players to earn real cash rewards from certain game modes. Your reward for winning will be a portion of the game's prize pool.
Bingo Cash is free to download and play, but you may need to use real money to join the cash games.
Visit Bingo Cash or learn more in our Bingo Cash review.
Earn Up to $200 Every Time You Win Playing Bingo
Learn More
2. Solitaire Cash
You can add Solitaire Cash as the second part of the gaming stack. This game app has a modern twist on the classic Solitaire card game, offering you an opportunity to win real cash prizes.
Play for free or for cash: The game offers both regular and cash tournaments. Players can win real money from a prize pool by participating in the cash tournaments.
Enjoy a well-designed app: Solitaire Cash has a smooth and modern feel, with classic Klondike Solitaire game elements that players love.
Solitaire Cash is designed by Papaya Gaming and is available for free download. It provides a fun and potentially rewarding gaming experience for Solitaire enthusiasts.
Visit Solitaire Cash or learn more in our Solitaire Cash review.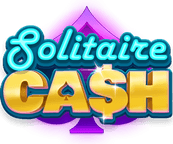 Earn Up to $200 Every Time You Win This Viral iPhone Game
Learn More
3. Cash Giraffe
The third part of the gaming stack is Cash Giraffe, an Android app developed by JustDice that rewards users for trying out new games and apps.
Earn rewards for your time: Earn points for each minute you spend using a featured app on Cash Giraffe. The app tracks this automatically in the background.
Redeem your points: The points you earn can be exchanged for gift cards or cashed out through PayPal.
Cash Giraffe is free to download and use, with no hidden fees or costs, making it an easy way to earn rewards while discovering and playing new games.
Visit Cash Giraffe or learn more in our Cash Giraffe review.
Download This Gaming App
That Paid Out over $2.3 Million Last Year
Learn More
Making $1,000 a day FAQ
How to make $1,000 quickly?
Here are some ways to make $1,000 quickly, especially if you stack some of them:
How can I make $1,000 a day?
If you want to make extra money online, consider these options:
Take online surveys
Resell on Amazon
Start blogging and build an audience
Do affiliate marketing
Being a freelance writer
Start a Shopify store

Become a social media influencer and get sponsorships
Create and sell an online course
Find side handyperson work in your local area
Become a Twitch or a TikTok streamer
Start a Youtube channel
Work as a virtual assistant
Sell stock photographs
Run a podcast
Sell on eBay
How to make $1,000 in less than 24 hours?
You can use one or more of the following methods to make as much as $1,000 in less than 24 hours:
Sell things you don't need: You might have items that you no longer use or need. Selling these can quickly generate cash.
Work local odd jobs: This could include anything from mowing lawns to pet walking. You can explore opportunities on platforms such as Thumbtack and Rover.

Freelance: If you have a specific skill set, such as writing, graphic design, or programming, you can take on freelance jobs.

Flip items: Find something you can buy low and sell high. This could be anything from furniture to electronics. One way to increase the value of the items you flip is by fixing them up to give them another life.
Start a dropshipping business: Sell products online without having to deal with inventory or shipping.
Build a social media following: Using TikTok, Instagram, or YouTube can help you build a social media following that you can monetize by receiving brand deals and sponsorships.
Bottom line on how to make $1,000 a day
If you're interested in learning how to make $1,000 a day, you can get started today. It might take some time to grow your efforts to that level of earnings. It will take hard work, but if you start now and leverage your extra earnings to invest, save, and grow your wealth, you'll give yourself a head start.
Our side hustle stacks are great examples of how to make money on top of your day job. The side hustle stacks we recommend to make $1,000 a day include:
The delivery stack
The paid survey stack
The gaming stack
But the possibilities don't end there. You can create your own stack with things such as renting extra space on Airbnb, digital marketing, starting an online business, selling crafts on Etsy, offering digital products, real estate investing, freelance writing, and more. With some consistent effort, you can master these income ideas and gain more financial freedom.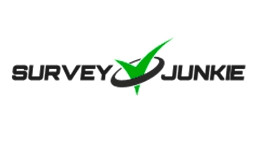 SurveyJunkie Benefits
Over $55,000 paid to members daily
Earn up to $130 a month taking 4 or more surveys daily
$76 million paid out to date
20M+ lifetime members and BBB accreditation