Opening an Airbnb is a great way to make money on the side, but whether or not you're successful might depend on where you live. 
If you're wondering where to set up shop so you can maximize rental profits, keep reading. These 15 cities have some of the best markets for would-be Airbnb hosts looking for a fantastic property investment.
Note: Median home prices were pulled from Redfin on February 15, 2023, and may have changed slightly.
Earn a $250 travel bonus with this incredible card
There's a credit card that's making waves with its amazing bonus and benefits. The Bank of America® Travel Rewards credit card has no annual fee and you can earn 25,000 points after spending $1,000 in purchases in the first 90 days of account opening.
You can earn additional points just by using this card for your everyday purchases — unlimited 1.5 points per $1 spent on all purchases. The 25,000 points can be redeemed for a $250 statement credit toward travel or dining purchases.
If you want to travel and dine out more, the Travel Rewards card can help you get where you want to go.
The best part? There's no annual fee.
Santa Fe, New Mexico
Median home price: $533,015
At an elevation of 7,000 feet, Santa Fe is the ideal destination for desert lovers who don't want to deal with the heat extremes of Phoenix or Tempe. 
Its thriving art scene includes traditional sites like the Georgia O'Keeffe Museum and less conventional ventures like Meow Wolf's House of Eternal Return (which bills itself as a "mind-bending, explorable art experience"). 
In other words, there's something for everyone in Santa Fe — one reason it's an ideal city for hopeful Airbnb hosts to invest in.
Build passive income with shares of rental homes
Secret: You don't have to be an Airbnb host to build passive income with rental properties.
Ark7 is a new way of building wealth by investing in high-quality, professionally managed rental properties … without having to buy the whole property yourself.
Sign up for free here and make sure you confirm your email so you get access to the properties. Then, simply choose properties you like and invest in shares of them. The investment minimum is $20. Of course, the more you invest, the more earning potential you have.
Ark7 investors have earned 5%+ annualized distributions from monthly income alone1 . If applicable, you'll receive monthly distributions straight to your account.
West Valley City, Utah
Median home price: $410,000
As a Salt Lake suburb, West Valley City is just a 20-minute drive from some of the best skiing in the area. 
Even better, its housing prices are starting to drop after last year's record-breaking highs: The median home cost is around $85K lower than homes in Salt Lake proper. 
And while 5.8 million people visited Utah for the skiing alone in 2022, other tourist activities — like Salt Lake's easy day hikes and excellent natural history museum — make it a great area for tourists (and Airbnb hosts) of all types.
Salem, Oregon
Median home price: $405,000
Oregon's capital is home to around 177K people, which makes it about a fifth of the size of Portland. 
As a result, it maintains many of Portland's perks (plentiful tourist opportunities) without its downsides (crowded housing market). 
Although it's closer to the center of the state, Salem isn't too far from either the Pacific Coast or Mount Hood, two of Oregon's biggest tourist draws. 
Visitors who'd rather stay within the city itself can explore its well-maintained city parks, nearly a dozen natural conservation areas, and walkable historic districts.
Buffalo, New York
Median home price: $192,500
Located along the U.S. border with Canada and just 25 minutes away from Niagara Falls, Buffalo is a popular travel destination and NYC alternative. Buffalo's county, Erie, plans to invest even more in its tourism infrastructure over the next decade. 
Buffalo should start to see even more tourists flocking to sites like Frank Lloyd Wright's famous Darwin D. Martin home, the Buffalo and Erie County Botanical Gardens, and the Buffalo Museum of Science.
Savannah, Georgia
Median home price: $295,000
Savannah frequently lands on lists of the best U.S. cities to visit, with an extremely walkable historic downtown area that showcases beautiful pre-Civil War architecture.
The city's picture-perfect location between the Savannah River and Atlantic Coast also offers plenty of outdoor activities for beachcombers.
El Paso, Texas
Median home price: $235,000
Located in West Texas, El Paso's landscapes are much closer to those of New Mexico and Arizona, which makes it an interesting contrast to some of Texas's other big cities. 
El Paso's Texas-sized, tourist-friendly activities include a zoo, several regional wineries, and access to the Rio Grande River Trail, a perfect spot for both birdwatching and biking.
Anaheim, California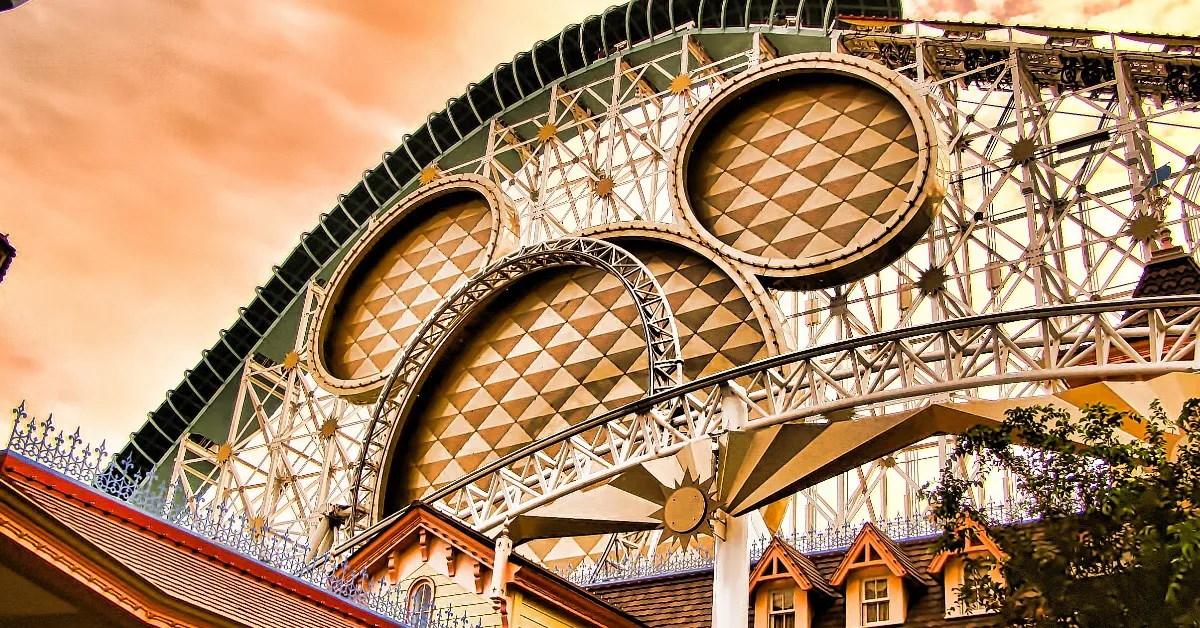 Median home price: $765,000
It shouldn't come as a surprise that property in Anaheim is expensive, but if you can afford the upfront cost, you won't have a shortage of guests. More than 25 million people visited Disneyland in 2022, which is an increase over pre-pandemic levels. 
Plus, while it's safe to say most Anaheim visitors come for Disneyland, concerts at the Honda Center and hiking opportunities in the hills draw even more tourists to the area.
Cape Coral, Florida
Median home price: $393,988
Like California, property in Florida isn't cheap, but the state's massive tourism industry can potentially make your investment worth it. Lee County (where Cape Coral is located) sees 5 million annual visitors that bring over $3 billion to the area. 
Visitors to the city especially enjoy the local waterpark, golf courses, and — naturally — easy access to dozens of beautiful Gulf Coast beaches.
Missoula, Montana
Median home price: $570,000
Missoula is a quaint college city and an ideal stopping place for visitors on their way to Glacier National Park outside of Kalispell.  While the city's median home price is definitely on the higher end of the spectrum, it has a robust tourism industry. 
Visitors love Missoula's historic sites, riverside restaurants, excellent shopping (especially at local bookstores and boutiques), and mountain trails.
Hartford, Connecticut
Median home price: $250,000
Hartford, Connecticut's capital, is nearly 400 years old, which makes it a dream destination for many history and literature buffs: Mark Twain's Hartford home is now a museum, as is Harriet Beecher Stowe's house and garden. 
There's plenty to appeal to more modern-minded tourists too, including the Connecticut Science Center, which has nine stories of science exhibits about everything from space to climate change.
Grand Rapids, Michigan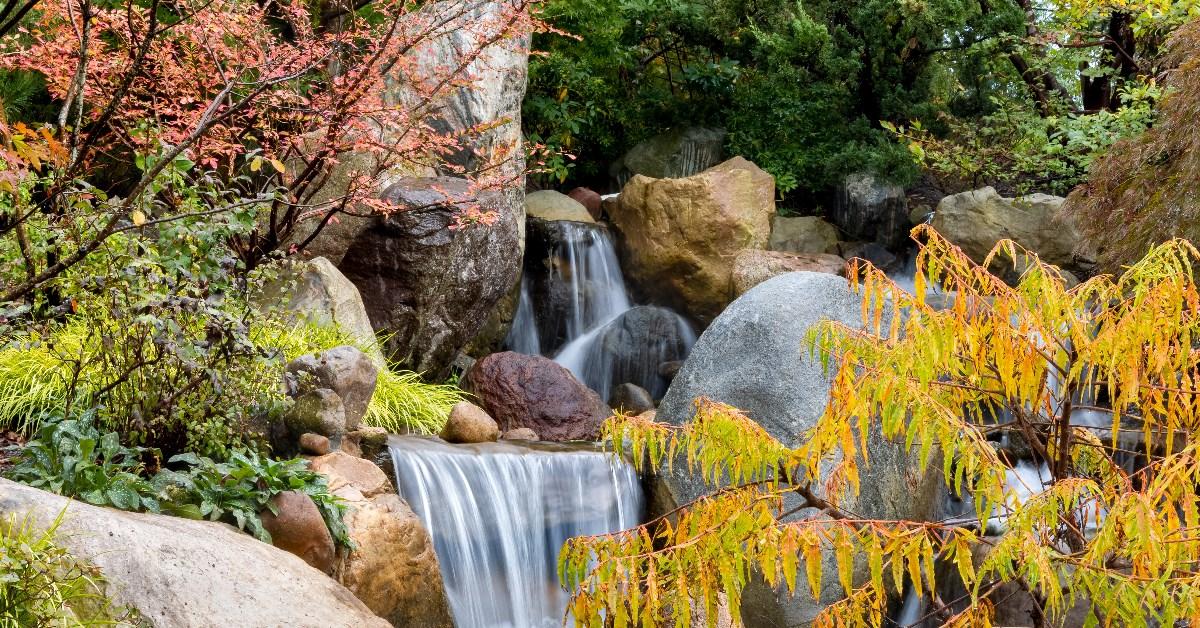 Median home price: $235,000
Not to be confused with Grand Rapids, Minnesota, Michigan's Grand Rapids is the second-largest city in the state. 
As the holder of the "Best Beer City" title for more than a decade now, Grand Rapids has over 80 breweries. Beer aficionados stream into town for Beer Month (February 15th through March 15th) and during various beer-inspired festivals throughout the year.
Raleigh, North Carolina
Median home price: $380,000
In 2021, nearly 16 million people visited Raleigh — and for good reason. In the fall, Raleigh showcases some of the most beautiful, vivid fall foliage in North Carolina, and its moderate autumn temperatures make for cozy, comfortable sightseeing. 
The North Carolina Museum of Art and Museum of Natural Sciences both call Raleigh home, as does one of the oldest amusement parks in the United States.
Providence, Rhode Island
Median home price: $390,000
Providence's competitive housing market might deter aspiring Airbnb renters, but if you can nab a property, you should have plenty of hosting opportunities in Rhode Island. 
Providence is much smaller than other New England capitals, especially nearby Boston, so tourists can enjoy a typical Northeast trip without getting lost in big-city crowds. 
Historic sites like the country's first Baptist church and science exhibits at the public planetarium help Providence stand out even more.
Tacoma, Washington
Median home price: $425,000
While Tacoma doesn't have the same popularity among tourists as Seattle, 8.8 million people still visited its county in 2021. 
Tacoma is midway between Seattle and the capital city of Olympia, which makes the city a useful home base for tourists hoping to explore more than just Seattle. 
Plus, Tacoma is home to the Tacoma Dome, one of Washington's biggest performance venues, as well as the Chihuly Museum of Glass, Bridge of Glass, and Point Defiance Aquarium.
Bangor, Maine
Median home price: $220,000
With a population just over 30,000, Bangor is still the biggest city near Acadia National Park, one of the most popular parks in North America. 
Its comparatively low population and proximity to Acadia mean that Bangor is a top destination for outdoor enthusiasts who hate crowds. 
The city has something to offer the indoor-inclined as well, such as the one-of-a-kind Cole Land Transportation Museum and the Hollywood Casino and Raceway.
Bottom line
If you're tired of relying on one source of income to pay your rent or mortgage, hosting an Airbnb in any of these cities might be the big break you've been looking for. 
And who knows? Once you have a little extra cash on hand, you can finally make that trip to your own dream destination — just like the families you've been able to host.
Earn a $200 cash rewards bonus with this incredible card
The Wells Fargo Active Cash® Card(Rates and fees) is a powerful rewards card that offers an extended intro APR period. New cardholders can earn a one-time cash rewards bonus — $200 cash rewards bonus after spending $500 in purchases in the first 3 months AND earn unlimited 2% cash rewards on purchases!
If you're looking for a powerful rewards card that offers an extended intro APR period, look no further, the Wells Fargo Active Cash® Card checks both of those boxes!
This card also offers an intro APR of 0% for 15 months from account opening on purchases and qualifying balance transfers (then 20.24%, 25.24%, or 29.99% Variable). Which is great for someone who wants a break from high interest rates, while still earning rewards.
The best part? There's no annual fee.
Click here to apply for the Wells Fargo Active Cash® Card now.
CollabHomes Benefits
Start investing today with only $500 to own shares of student housing real estate
When students pay rent, you collect dividends — CollabHome collects millions of dollars of rent every year!
Everyone wins: You get potential dividends paid monthly while making student housing better