The release of OpenAI's chatbot ChatGPT in November 2022 opened up new ways to develop a side hustle or, in some cases, a full-time career from the comfort of home.
For example, you could earn money by using ChatGPT to help you provide customer service, complete administration tasks, write emails, brainstorm video content, or even translate text into other languages.
If you're wondering how to make money with ChatGPT, keep reading for some tips to help you start your ChatGPT earning journey.
In this guide to making money with ChatGPT
Key takeaways
ChatGPT is a large language model created by OpenAI and released in November 2022 that can use its knowledge database to reply to questions and requests with human-like responses.
ChatGPT can be used in multiple ways, including building code, generating ideas and content, and getting trained to respond in specific ways.
While ChatGPT can be helpful, it's important to understand its limitations and monitor its responses for accuracy and clarity.
People can make money using ChatGPT, including creating and selling prompts that help others get the information they need from the AI chatbot.
7 ways to make money with ChatGPT
There are various ways to learn how to make money with ChatGPT. Although you likely won't get rich overnight, with some time and effort, you can use existing skills to develop a business that lets you make money while using new and innovative technology.
Here are seven ways you can use ChatGPT to make money:
1. Develop a customer support service
Customer service chatbots have become common features on websites. They allow users to find answers without waiting for an agent to become available.
With ChatGPT's ability to use complex language and engage like a human, companies can use trained bots to better automate customer service tasks like summarizing customer complaints, generating responses to customer inquiries, and answering general questions.
To create a customer support service using ChatGPT, identify the industries where ChatGPT's service would be effective. If you have experience in a specific sector, like healthcare, retail, or e-commerce, research how companies in your chosen niche use AI to help with customer support.
Identify specific problems facing your chosen industry and develop a strategy that trains ChatGPT to help solve the problem. For example, you might have noticed a need for more easy-to-understand education on a common subject or difficulty finding answers to more in-depth questions.
Keep in mind
While ChatGPT likely can't replace the need for human intervention on more complex customer service issues, it can help customers find answers faster than a standard chatbot.
Develop test cases with specific companies that allow you to test your product and market to future clients based on your testing.
Creating a customer service chatbot may take a lot of initial time and focus, so thoroughly test any ideas before investing a big sum of money in marketing or technology.
2. Build virtual assistants for professionals
If you're already a virtual assistant or are interested in building and training virtual assistant bots to help busy entrepreneurs with specific tasks, you could make money with ChatGPT.
ChatGPT can help professionals and entrepreneurs in a variety of ways. Not only can it save time by drafting communications and helping to generate content ideas, but it can also help with sales and email marketing, social media content, and the day-to-day administrative tasks that keep a business going.
To create a virtual assistant service, start by identifying the niche you want to work with and the service you will provide. Then, develop a pricing and fee structure as well as a contract outlining what you do and do not provide so there are no surprises for you or your clients. Depending on the business structure you choose, you may need to register your business with your state's secretary of state office. Setting up a website can be a good way for potential clients to find you and interact with you virtually so they can try out the services you offer.
Training ChatGPT to help with a specific business need can take a bit of time. By learning how to use prompting skills and having some patience, you can use it to help you operate a virtual assistant service that helps entrepreneurs with various tasks, allowing the business owner to focus on bigger issues.
3. Create and sell professional ChatGPT prompts
Getting ChatGPT to deliver the desired results often requires using the right prompts. While you can ask the chatbot anything, you would need to learn how to communicate with ChatGPT to get the most helpful answers. This is where building prompts becomes essential.
People who know how to get the best results from ChatGPT can turn their skills into a business selling prompt templates for various professionals. Educators, content creators, and social media marketers, among others, can benefit from AI to help them create materials and brainstorm ways to improve existing content.
If you've become the ChatGPT guru among your friends and co-workers, consider developing a list of prompts based on your expertise in a given field. Then, turn them into templates that you can sell to help others get the most out of ChatGPT.
Use an AI prompt marketplace like PromptBase, PromptFlat, or even Etsy to help you research and sell your prompt lists online. But before you sign up, pay close attention to each site's fees to correctly estimate your potential earnings.
4. Develop your own business
If you've always wanted to start a business but aren't sure where to begin, consider asking ChatGPT some questions to help you get your creative thoughts flowing.
Although ChatGPT can't do the work of running a business for you, it can help you improve your existing strategies and develop new ones to better compete in your industry.
ChatGPT's strengths include taking written communications and repackaging them using approachable language, making it ideal for marketing and social media services.
ChatGPT can also help you brainstorm new ideas, write a business plan, develop a search engine optimization (SEO) strategy, or outline content ideas to help you increase your output.
Just remember that you need to fact-check and proofread anything that ChatGPT generates. Since ChatGPT has been known to fabricate answers to questions, you should be vigilant for anything that isn't accurate.
5. Brainstorm viral YouTube video content
Most creators want to have millions of people view and love their work, but finding the right combination to make a video go viral can feel almost impossible.
While you can't predict what will go viral, you can use ChatGPT to analyze the common features of viral content. Using that information, you can create content using ChatGPT that emphasizes the details that have made past videos successful.
Additionally, many videos are scripted or have a written structure that creators use to guide the project. Use ChatGPT to make writing scripts and storyboards easier and save time in the pre-production process.
While ChatGPT is useful for content creation, it can also help you generate promotional and marketing materials for each platform.
As your subscriber base grows, you can provide ChatGPT with the demographics of the people watching your videos and ask it to analyze the data and help you generate content specific to their needs.
6. Offer language translation and localization services
ChatGPT is available worldwide and can write in various languages, including English, Spanish, Arabic, Russian, Italian, French, and Chinese. While it might not compete with Google Translate audio translation services, ChatGPT can help you translate written work into multiple languages.
ChatGPT can help you speed up your work process and potentially handle more client volume if you speak a second language or are a skilled translator.
Much of ChatGPT's training is on multiple types of texts in many different languages, which makes it effective in translating the words themselves and the tone and intent behind the original text.
For example, ChatGPT can translate marketing materials and content into multiple languages for businesses looking to expand into international markets. ChatGPT can help you translate emails, reports, and product information in near real-time so that collaboration can happen faster and more organically.
You'll have to check over ChatGPT's translations carefully to ensure there are no mistakes and the original intent remains intact. However, having an automatic process that handles the bulk of translation work can help you increase profits and save time.
7. Create and sell e-learning materials
Creating educational materials that people can purchase through your website or social media platforms can be a great way to diversify your income. With ChatGPT, making the content doesn't have to take forever.
Many social media influencers sell courses, tutorials, study guides, and other educational materials on their websites and can generate healthy revenue from the sales of these products.
To help you succeed in this area, use ChatGPT to develop the outline or general content and then go through and personalize it with your specific advice.
While you don't want to rely on ChatGPT to produce all of your content, getting a head start or creating a course outline can save you a lot of time and energy. If you get stuck on specific sections, interacting with ChatGPT might help you overcome writer's block and get more ideas flowing.
Keep in mind
While you could use ChatGPT to generate content, you'll likely have more success by focusing on topics you are interested in and can provide insightful expertise instead of just generic information.
A general course full of bland, AI-generated material probably won't sell well or will result in negative customer feedback. Use ChatGPT to help you generate ideas and create outlines, but be sure to put your style and knowledge into a product so it creates actual value for the customer.
5 important tips for making money with ChatGPT
ChatGPT offers various opportunities for people looking to make money or start a business. You may even find ways to retire early with ChatGPT by using it to help you create a side hustle or start a small business that could increase your income.
Let's explore some essential tips to help you maximize your ability to benefit from ChatGPT.
Stay up-to-date with new ChatGPT features
ChatGPT and Artificial Intelligence (AI) are developing rapidly, and there are always new features and plugins. Stay up-to-date with the latest features and use them to your advantage.
Look for courses and training that help you effectively use ChatGPT in your chosen niche. For example, learning how to write better prompts can help you better use ChatGPT.
You should also pay attention to where your competitors or industry leaders are using AI. Although you may not be able to integrate every new feature to your advantage, keeping a general awareness of what the technology is used for and where it's headed can help you keep your finger on the pulse.
Avoid generic ChatGPT content
ChatGPT's responses are only as good as the information and background it's given. To help avoid generic content, ask ChatGPT specific questions and provide it with the full context of your project.
You'd likely see better results by providing ChatGPT with things such as:
Target audience: What type of customer are you trying to reach? Examples might be people who enjoy traveling, students, or people in a certain industry.
Format: Are you writing a blog post, creating a website, developing a recipe, or something else?
Style: Do you want the writing to be formal, humorous, approachable, or another tone?
Purpose: Is your goal to educate, entertain, provide professional information, or some other intention?
This can help you create a base or outline for whatever content you're trying to create.
Avoid simply repackaging what ChatGPT generates and putting your name on it. While it's fine to use ChatGPT for creating ideas or training it to perform a repetitive task, you should ensure you provide value to your customers.
While ChatGPT's ability to respond and distill text is impressive, it still can't replace a human being who understands their subject and is passionate about sharing it with others.
Follow AI experts and developers
AI is developing quickly, and staying aware of the latest changes and trends can be time consuming. Follow experts to stay current on what's happening in the industry.
Use social media platforms to help you find and connect with experts and developers in the AI industry and your chosen niche. Watch how large companies integrate artificial intelligence into their products. Attend webinars, read blogs, and subscribe to newsletters to help you stay current.
While following experts is a great way to stay informed, connecting with others with the same interests can also be beneficial. Immersing yourself in your favorite topics and having in-depth discussions with other enthusiasts can help you refine and implement changes to your products in real-life.
Improve and expand your offerings
As you start building a customer service or virtual assistant chatbot, you may only be able to code in some basic features. As your skills improve, you can expand your options and make changes to keep your customer base interested.
Continuously growing and improving your service can help you maintain your existing customers and attract new ones. Before rolling out new features to all customers, you should experiment and beta-test new features with a small group of trusted friends and customers.
Implement feedback from your customer or follower base
As with most businesses, keeping your customers at the forefront of everything you do is vital to staying in business. While making money is nice, you can't forget why you ultimately started your business.
Listen to and use feedback from your followers, especially as ChatGPT features improve and grow. This can create new opportunities for you and your business. You can't be everything to everyone, but paying attention to the feedback of those who use your service is vital to maintaining a healthy customer base.
FAQ about ChatGPT
Can I earn money through ChatGPT?
You can earn money by using ChatGPT in a variety of ways. While you probably won't get rich overnight, you can use ChatGPT to generate business ideas and content or to summarize large amounts of information into an easy-to-use format.
Writers and content creators can brainstorm ideas and outlines. Those with a background in coding or programming can save time by using ChatGPT to generate code in their preferred coding language.
Does ChatGPT cost money?
The basic version of ChatGPT uses the GPT-3.5 model and is free and available to anyone. OpenAI, the developers of ChatGPT, also offer a ChatGPT Plus subscription for $20 per month. Subscribing to ChatGPT Plus allows users to access the chatbot anytime, even during peak usage, get faster responses to questions and prompts, and gain priority access to GPT-4 as well as new features and improvements.
Can I write code with ChatGPT?
Yes, you can use ChatGPT to write code. ChatGPT can generate code based on the programming language it is trained in, including Python, Java, and JavaScript. It can produce code fast but has limitations and can make mistakes. Developers using ChatGPT should keep a close eye on the code it creates and review it for accuracy and potential mistakes.
Making money with ChatGPT: bottom line
Using AI chatbots such as ChatGPT to make money online is possible and, depending on your skills and the time and energy you're willing to invest, it may be quite lucrative.
Although you don't need much money to start a business, it can take time and effort, especially if you are learning a new skill while building your customer base. Using ChatGPT or AI tools to brainstorm the development of your business or generate content can be a great way to harness new technology to help you save time and effort.
Learn more in our step-by-step guide to how to start a business, and you can begin exploring how ChatGPT could help you.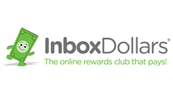 Earn Cash By Going Online
Learn More
Earn Great Pay Working From Home
Free 3-class intro teaches you how to launch a bookkeeping business
Access the training