Starting a business can be daunting, especially with potentially high start-up costs. The good news is that $10,000 could be enough of an initial investment to get a business off the ground. But which business?
To help you zero in on a good choice, we've rounded up a list of business ideas that you can start with $10,000 or less.
Social media management
Online businesses can be some of the least expensive ones to start. One option is social media management.
In today's digital age, it's important for companies to have a good social media presence. The problem is that most business owners need to focus on their own business, and may not have the time or expertise to run a good social media campaign to stay at the forefront of their customers' minds. If you're a savvy social media user, that's where you could come in.
Social media marketing firms run the gamut from home-based solopreneurs, working in their pajamas, all the way to flashy agencies in downtown lofts. That makes this business a good candidate for scaling up because you can start on your own. If things go well, you can make your $10,000 grow further, including hiring employees or contractors to expand your reach.
And regardless of which business you start, put your best foot forward from the start. The best way to grow a business is through referrals, which you get through providing stellar service.
Digital marketing agency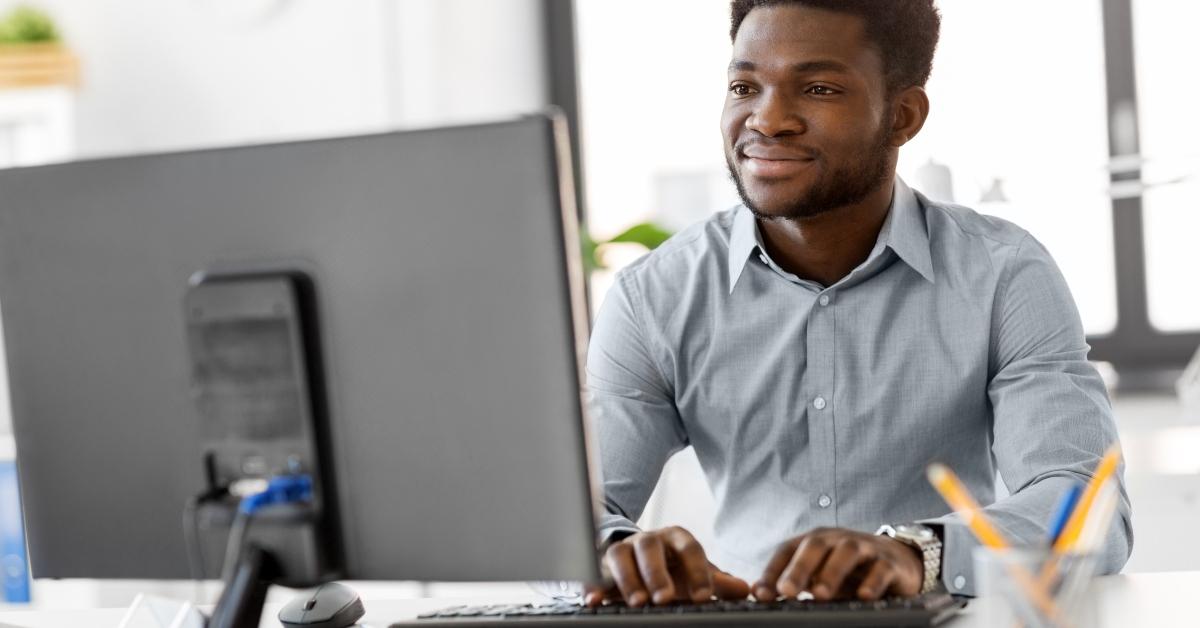 Another business opportunity is digital marketing, which is similar to social media management, but focuses more on the process of bringing in new customers through online advertising. That's a science unto itself, with lots of strategies and statistics to help guide you toward investing in online advertising campaigns for your clients.
Clients could be local small business owners, or you could develop expertise in a specific niche, like fashion.
It's also an easy business to get started as a freelance marketing consultant, as you just need an internet connection and a computer, and you can scale up as you show prowess in helping your clients. Many people enjoy the rush of pulling different levers and strings to try and get the most return for their clients, similar to a game.
SEO consultant
If you've ever visited a good business's website and gotten frustrated by how hard it is to find information, you might have a knack for running a search engine optimization (SEO) consulting business. As an SEO consultant, you'll work one-on-one with businesses to audit their online presence and develop recommendations about how potential customers can better find them.
Much of that involves making sure your client's websites are optimized to appear at the top of search engine results when people search for that product or service. It's a skill that you can quickly learn on your own and market to local business owners, and expand out from there if your business shows promising results.
Food truck
You might not be able to start a whole food truck business with just $10,000. That costs $55,000, on average, but can run $250,000 or more. Vehicles aren't cheap, after all, especially ones operating in a commercial setting with lots of materials and labor required to make a product people want to buy.
You can, however, use that $10,000 to test your idea on a smaller scale first, such as by buying a food cart or even renting a food stand at places like your local farmer's market. That can help you develop a loyal customer base before you take your food business on the road. This might be a smarter way to tackle this business model anyway since it's estimated that 60% of food trucks go out of business before their third year.
Dropshipping business
If you're looking for a mostly passive-income-type ecommerce business and you aren't too picky about what you want to sell, a dropshipping business might be for you. You'll essentially work as a middleman. You'll list products for sale with merchants such as Amazon or eBay, or even on your own website, with an online store. However, you won't be the one storing or shipping the products when people buy them.
Instead, you'll partner up with a dropshipping company to perform this service for you. The only work you'll need to do is choosing which items to sell, paying for those items and the dropshipping fees, and then providing customer service.
That part can be rather frustrating since the bulk of the work is done by a provider you have little control over, but it does offer one of the least hands-on ways to earn money.
3D printing
If you like turning people's ideas into a real, physical item that they can use, or if you're just looking for a way to recoup the cost of your own hobby, then starting a 3D printing business might be right for you. You can get a good 3D printer for much less than $10,000 these days.
The idea with a 3D printing business is that you work with your customers to print out and finish a model that they can use and ship it off to them so they don't have to do the work themselves. You could develop your own website to show your creations or you could sell them on a website like Etsy.
You could even consider specializing in different types of 3D printing, such as minis for tabletop role-playing games like Dungeons & Dragons, or in making custom tools for various hobbies like gardening or model trains.
Personal trainer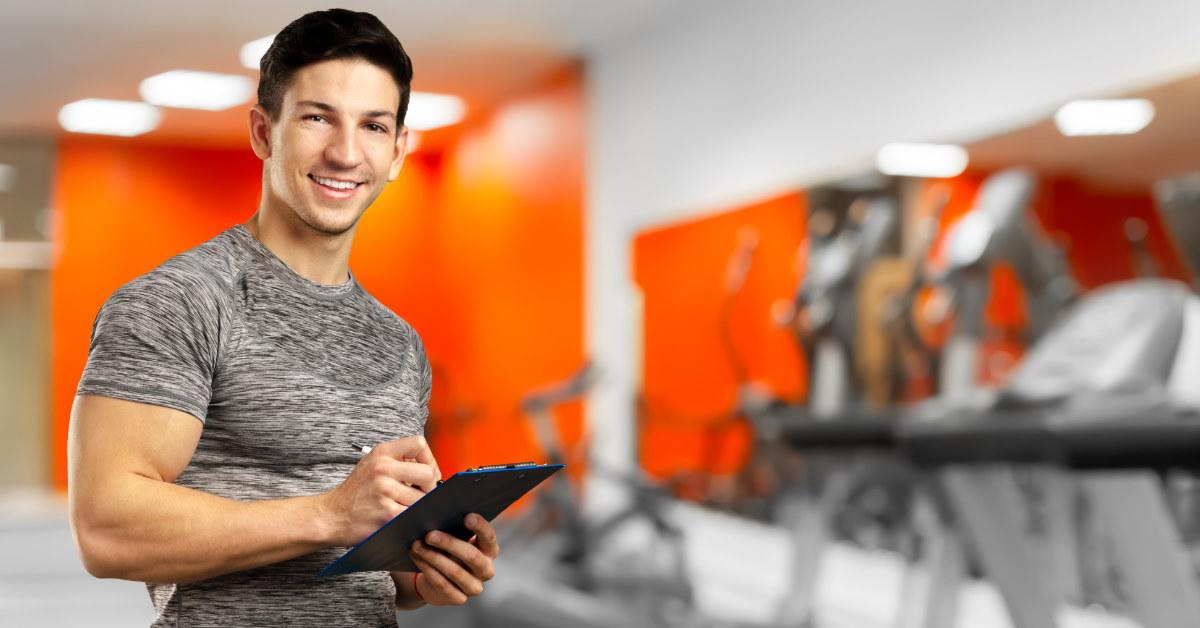 Buying a whole gym is expensive, but you don't necessarily need to do that to start your own personal training business if you're a fitness buff. Once you pay for a few things like certification, insurance, and marketing materials, it's actually relatively easy to get started as a mobile personal trainer, as opposed to contracting with a gym to offer your services.
As a mobile personal trainer, you'll travel to your client's location and work with them there — a service that you can charge higher rates for. Your clients may even have their own workout equipment. You can also work with them on more functional movements or cardio, such as going up stairs or going for a jog in a park, both of which require very little equipment.
Cleaning service
This is one of the easiest businesses to start with $10,000, because most people know how to clean, but don't like doing it. You can take advantage of that fact by charging people good money to do it for them.
There are many flexible areas you can focus on, depending on your availability. You might work in clients' homes, clean local businesses after hours, or do ad-hoc seasonal cleaning jobs. Aside from a few startup costs like cleaning supplies, insurance, marketing materials, and a way to travel, you don't need much to launch a cleaning business, making it a low-investment option.
Landscaping
Similarly, landscaping is something that's usually easy for most people to learn, especially for routine maintenance like mowing lawns, weeding, and watering. If you enjoy working outside — even when the weather keeps other people inside — it might be the perfect small business for you to get started with.
As with starting a cleaning service, landscaping really only requires a few things to get started, which you may already have. You'll need a set of basic tools like shovels, a lawn mower, and rakes, a car or other mode of transportation, a way to market yourself, and insurance to protect yourself and give your business a mark of distinction from the casual side hustler.
For this and other businesses, you may need to get a business license from your local government.
Pet care
If you have pets yourself, chances are you've already helped friends and acquaintances out by taking care of their pets too. You're probably familiar with taking dogs for walks, feeding pets, and cleaning up after them — as well as giving them plenty of love pet-sitting them while their owners are away. You may even be comfortable offering grooming services for pets, such as trimming their nails or giving them a bath.
If that sounds like you, then taking those skills on the road is one of the most natural businesses to start with $10,000 because there's always a need for it in local communities. Aside from buying insurance and marketing materials, the only other things you really need are free time and a way to get around.
Or you could invest in crates, dog bowls, toys, and other equipment to care for pets in your home. If you plan to offer pet grooming services in your home, that will require additional equipment along with the training needed to meet any certification requirements.
Sewing and alterations
Sewing isn't just your grandma's hobby anymore, and if you're a crafty person who's handy with a sewing machine, you can find all kinds of ways to launch a small sewing business with $10,000 or less. You may even already have all the materials you need if it's your regular hobby.
You could offer small alteration services for people in your community or create custom products with the input of your clients. There's a thriving market for creating fun cosplay costumes or offering services for other sewers such as longarm quilting.
Running a sewing business is a great option if you're looking for how to make money with a flexible schedule around your other work and life obligations.
Virtual assistant
It's possible to get started working as a virtual assistant (VA) with no money at all, although most people choose to invest some amount of cash to get started. You might pay for a course to learn the ins and outs of becoming a virtual assistant from successful VAs who've already done it themselves, for example.
You can market yourself as a general VA, helping customers out with whatever they need, or you could specialize in working with certain programs or types of clients. Some VAs even get started offering specialized services and grow their business from there.
For example, you might start by creating social media images and then expand to become a full-fledged social media marketing agency.
Local delivery service
If there's a need in your local community to haul things around, such as taking yard waste to the dump or delivering flowers for a local florist, $10,000 will go a long way toward launching your business — as long as you already have transportation, that is.
For small deliveries like cakes or garden produce, you might be able to just use your car. For other things, like hauling tree limbs and junk appliances, you might be better off with a pickup truck or delivery van. This would be an especially good business if you like meeting lots of new people and you don't mind driving around.
Home staging
People selling high-end homes often pay a lot of money for professional home staging — up to $600 per month, per room. And while a $10,000 investment may not go far toward buying a lot of furniture that you can use for your own startup home staging business, there are still plenty of ways to get started for cheaper if you have an eye for interior design.
You could get started by offering discounted services to homeowners if you clean up their space and use their own furniture (or even your own, if you have some available). You could also build your business by connecting with real estate agents.
Another burgeoning job is virtual home staging, which requires no physical furniture at all — just a knack for using virtual staging software. This also opens your potential client base much wider than just your local market.
Mobile car wash
Along with cleaning homes, cleaning cars is one of those tasks that many people prefer to outsource rather than do themselves. You can get started with this business relatively cheaply by marketing your business to people who want their car detailed near an electrical outlet and a hose source, such as in their driveway.
In that scenario, all you'd need are the extra cleaning supplies, such as chamois cloths, a vacuum cleaner, and car wax. It's a good option if you like working outside and making dull things shine once again, and it's a relatively low-cost business to start.
Photographer
Starting a photography business is another natural fit if you already enjoy this as a hobby. You may already have some good equipment, but launching this as a business can help you upgrade to a nicer camera, better lighting supplies, and more cutting-edge editing software programs.
There's also a lot of room for flexibility with a photography business. You might specialize in certain types of shoots, such as for pets, weddings, or graduations. You might work directly with clients, or you might just take photos of things you like, such as nature scenes, and sell them for prints or as stock images for a passive income source.
Pedicab driver
If you live in an urban area, like working with people, and you're looking to get into the most amazing shape of your life, starting your own pedicab business is a natural fit. The average pedicab costs about $3,500. Depending on where you live, you may need to pay additional fees for licenses, permits, and insurance.
Running a pedicab business has the advantage of being very flexible, as well. You can choose when and where you work in order to aim for certain types of crowds. As with being a rideshare driver, though, the best money — and the most hassles — usually come from working after events let out or weekend evenings and nights.
And as you experience business growth, you could purchase additional pedicabs and hire people to "drive" them.
FAQ
What is the best way to start a business with $10,000?
It's a good idea to study your market and write up a business plan so you know whether you'd be likely to recoup your investment or not. It could also be a good idea to start small, with less than $10,000, so you can try the business on a small scale first and see if it'll actually work for you in the long run.
What business can I do with $5,000?
You can start most of the businesses on this list with any amount you want, including $5,000. In fact, starting with a smaller investment upfront may be smarter because it gives you a chance to test the waters first before you decide if scaling your business up from there is worth it. If you find you have a good profit margin, you can expand the business. If you don't, you may want to rethink your plan and pivot in another direction.
Additionally, many freelance opportunities can be started with significantly less than $5,000, including copywriting, graphic design, and building websites with WordPress.
Bottom line
What's the best business idea for you? Before you jump right into being an entrepreneur, it's a good idea to do some market research and craft a business plan to help you learn how to start a profitable business.
Also, consider whether you need to use the entire $10,000 to start a successful business. You can try starting on a smaller scale, as another safety check to see if it actually is feasible or if you should go back to the drawing board for another business to start.
Current Offer
Earn $900 bonus cash back after you spend $6,000 on purchases in the first 3 months from account opening
Rewards Rate
5% cash back on the first $25,000 spent in combined purchases at office supply stores and on internet, cable and phone services each account anniversary year; 2% cash back on the first $25,000 spent in combined purchases at gas stations and restaurants each account anniversary year; and 1% cash back on all other purchases