The 2008 financial crash left many Americans with a distrust of big banks and centralized finances. 
Fifteen years later, the collapse of Silicon Valley Bank has many Americans in the same position — only now, they're questioning the value of small banks.
Immediately after the collapse, Bloomberg reported that three of the biggest banks in the U.S. experienced an uptick in deposits, which could signal that Americans are feeling especially wary of small banks right now. 
But are big banks really better for your financial stability than small ones? We're here to help you answer that exact question. 
We explore some key differences between big and small banks that can help you decide which banking choice will work best for you. Then you'll be able to spend less time choosing a bank and more time boosting your bank account.
Big banks are available in more states
First things first: Big banks have a wider reach than small banks, which tend to be regional. 
If you want the security of knowing you can bank in person even when you're traveling out of state, a big bank is more likely to meet that need than a small one.
Big banks have a larger ATM network
Since their reach is much wider than that of small, localized banks, big banks usually have broader ATM networks that make it easier for customers to access cash without paying a fee.
However, it's worth noting that even the biggest banks don't operate in every state, so it's not a given that a big bank will have an ATM in every state you travel to. 
Plus, some small banks and nontraditional alternatives (namely the best online banks) offer perks like reimbursement for ATM fees when you withdraw from third-party machines.
Big banks can usually offer more financial features
Because they're more widespread and have more customers, big banks can often offer more financial services than small banks. 
Specifically, big banks might have more account options, loan options, wealth management tools, and insurance options than your local credit union or regional bank.
Some big banks have better apps
Mobile banking is a must at any modern financial institution, so banks both big and small should have functional apps. 
Big banks, however, usually have more resources than small banks to build a fancy mobile banking app with all the bells and whistles.
On the flip side, a big bank app's bugs and crashes might not be addressed as quickly or with as much care. 
Either size you choose, if you do most (or all) of your banking via an app, make sure to check the app's ratings and reviews on Apple's App Store or Google Play first.
Small banks are more invested in communities
Because they operate regionally and serve a smaller group of customers, small banks are often extremely invested in the health of their communities. 
While big banks can feel impersonal and uninterested in how their investments impact the locals, small banks often support local charity events and directly back development projects that fuel community growth.
Small banks have more personalized customer service
Have you ever tried to contact a customer service rep for an international megabank? 
If so, you've probably experienced a sprawling phone tree, transfers to multiple departments, dropped calls, and other customer service horrors.
In contrast, small banks usually offer a more customized, personable approach to customer care. They have smaller phone trees, are easier to contact, and can often get to know customers individually.
Small banks often have lower account fees
Some big banks offer fee-free checking and savings accounts, but many impose high monthly balance requirements if you want to waive the fee. 
However, fee-free accounts are usually the norm at small banks. Depending on the bank, you might still need to meet a monthly minimum balance to avoid the fee, but the balance requirement might be lower than at a major bank.
Small banks often have better loan interest rates
Interest rates are high everywhere right now, but you're more likely to find a lower rate at a small bank than at a big bank. 
That's not to say you can't find a loan with a reasonable interest rate at one of the major U.S. banks — you're just more likely to do so at a small bank. And your best bet to find a good loan rate is at a credit union.
Both big and small banks are backed by the FDIC
No matter which entity you end up banking with, it should give you peace of mind to know that big banks, small banks, and credit unions are all backed by the Federal Deposit Insurance Corporation (FDIC).
The FDIC insures every account at an FDIC-regulated bank for up to $250,000. If the bank fails, no matter its size, you won't lose a penny — as long as your bank account holds less than $250,000, of course. 
Bear in mind that the FDIC doesn't insure any securities such as stocks or bonds or any brokerage accounts so that coverage doesn't extend to your stock or bond investments.
Bottom line
No bank is too big (or too small) to fail, and it's worth keeping that in mind as you search for the right banking service for your needs. 
However, as long as your bank is backed by the FDIC, offers the services you need, and has customer service that lives up to your standards, you don't need to panic. 
Feel free to put your bank's size low on your list of considerations as you're looking for a financial institution. And when you find the bank that's best for you, set your sights on growing your wealth.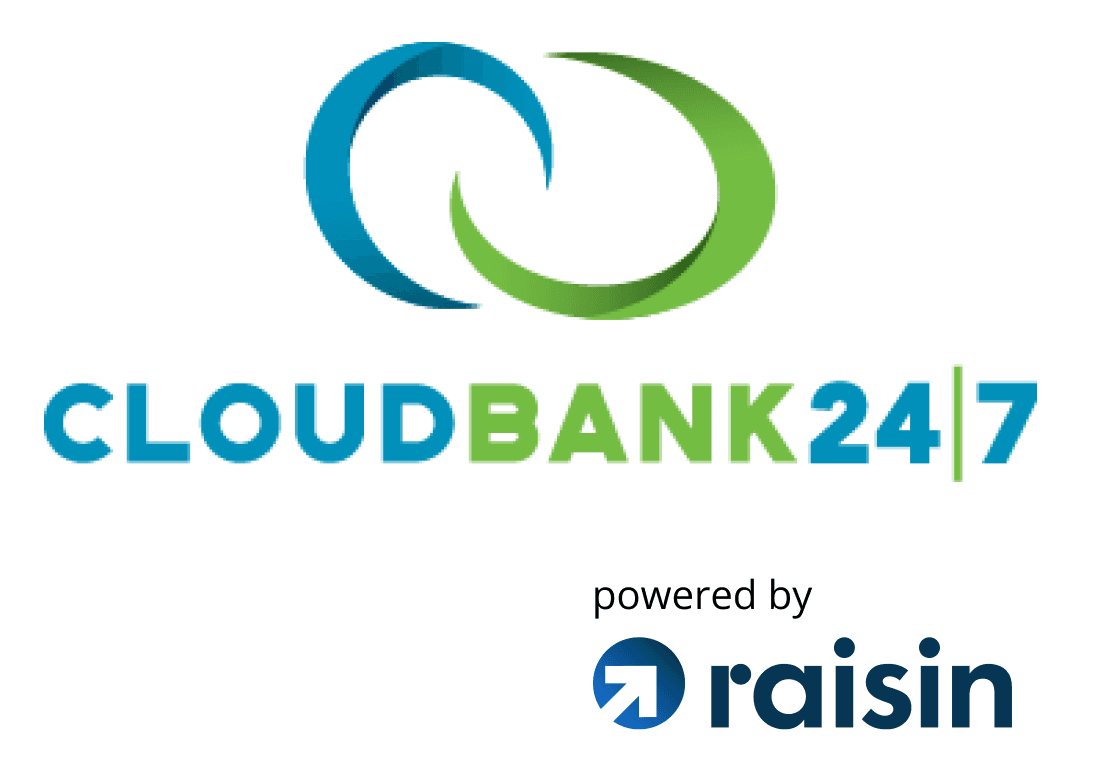 CloudBank 24/7 High Yield Savings Account Benefits
Incredible 5.26% APY1 to boost your savings
Interest is compounded daily and posted to your account monthly
Enjoy 24/7 online access to your account and funds
FDIC insured through Third Coast Bank SSB, no fees, $1 minimum deposit