When you use an out-of-network ATM, you're usually charged a fee by the financial institution or ATM owner. These fees can quickly devour your savings, especially when they charge you $3 or $4 just to withdraw $20.

If you're struggling with this, it may be time to consider switching to a bank or credit union that will compensate you for these unnecessary charges. It's a great way to keep more money in your wallet.
Let's look at some financial institutions that understand your frustrations and prioritize your economic well-being. Here are 15 banks, credit unions, and other financial institutions that will reimburse you for ATM fees.
Charles Schwab
J.D. Power has awarded Charles Schwab the highest customer satisfaction with checking accounts for direct retail banks four years in a row. The bank's policy on ATM fees may have something to do with that.
Charles Schwab will reimburse unlimited ATM surcharges worldwide. It also doesn't charge maintenance or foreign transaction fees.
Ally Bank
Ally offers access to AllPoint ATMs, and there are no charges when using an ATM in the U.S. within Ally's network. You can also get up to $10 reimbursed each statement cycle for other ATMs in the U.S.
Ally will also pay interest on the refunds starting on the day they are credited to your account.
Fidelity Cash Management
Fidelity Cash Management may be a good option if you're an avid traveler. With this account, you can access 1 million ATMs with no charge worldwide, and Fidelity will reimburse you for any other ATM fees.
Additional benefits include travel and emergency assistance, worldwide travel accident insurance, and a rental car collision damage waiver. These may help protect you if you run into trouble when traveling abroad.
TD Bank
With a TD Beyond Checking account, you can earn interest and reverse two overdraft fees yearly. You can also use TD ATMs without paying surcharges.
However, to qualify for fee reimbursements on non-TD ATMs, you must have a daily minimum of $2,500 in your account. There's also a $25 monthly maintenance fee unless you meet specific requirements to waive it.
LendingClub
You can enjoy early paychecks and access to ATMs with a LendingClub Rewards Checking account.
The online bank is partnered with MoneyPass and SUMSM, so you can withdraw without a fee from 37,000 ATMs nationwide. You also get unlimited reimbursements when using out-of-network ATMs.
Additionally, you won't have to worry about monthly maintenance or overdraft fees.
Alliant Credit Union
Alliant Credit Union may be a good choice if you're searching for an interest-earning checking account.
It has 80,000 ATMs where you can withdraw cash without a charge, and it will reimburse up to $20 monthly on out-of-network ATM fees.
Refunds are credited to your account within one business day, compared to many banks that credit them at the end of the month.
Axos Bank
For 20 years, Axos Bank has provided its customers with 24/7 access to online banking. This includes helping you get the cash you need at ATMs without paying unnecessary fees.
The Rewards Checking, Cashback Checking, and Essential Checking accounts all receive unlimited refunds on domestic ATM surcharges.
Golden Checking accounts can receive up to $8 in refunds every month.
USAA
USAA does not charge service fees when you use one of its ATMs or one in its network.
If you incur a charge from an out-of-network ATM, it will reimburse you up to $10 per month. You will receive the credit at the end of the monthly statement cycle.
You can also deposit cash at certain USAA ATMs without a fee and without a deposit slip or envelope.
Connexus Credit Union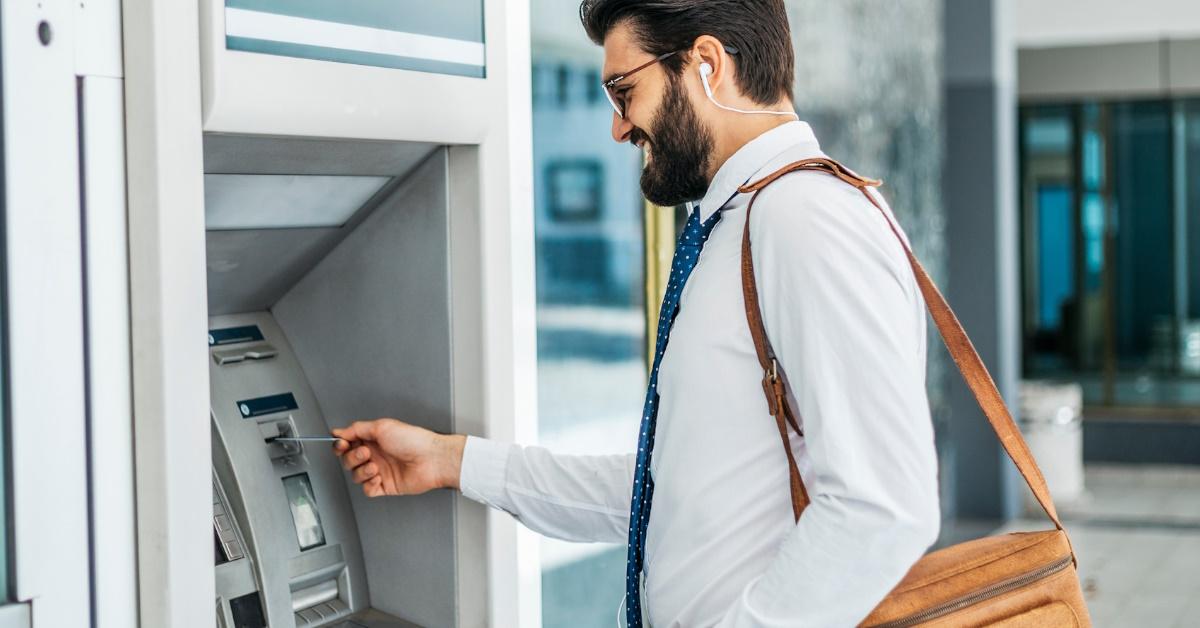 With Connexus Credit Union, Xtraordinary Checking account holders receive refund credits for ATM fees when they meet specific monthly requirements.
Account holders must make 15 debit card purchases or spend $400 on their debit card monthly to qualify.
The credit union will reimburse up to $5 per withdrawal in the U.S. and up to $25 per month.
Chase
Chase doesn't charge fees at any of its ATMs worldwide and will reimburse you for any surcharges incurred at non-Chase ATMs.

There are also no fees for wire transfers, stopping payments, or foreign exchange rate adjustments.
However, Chase charges a $25 monthly fee for accounts with an average beginning day balance of less than $75,000.
TIAA Bank
TIAA Bank values putting its clients first, so it can help them reach their financial goals.
It has a network of 80,000 ATMs nationwide you can use without a fee. TIAA also automatically reimburses up to $15 in U.S. ATM fees every month.
However, you can earn unlimited ATM fee reimbursements if you have an average daily balance of more than $5,000.
Navy Federal Credit Union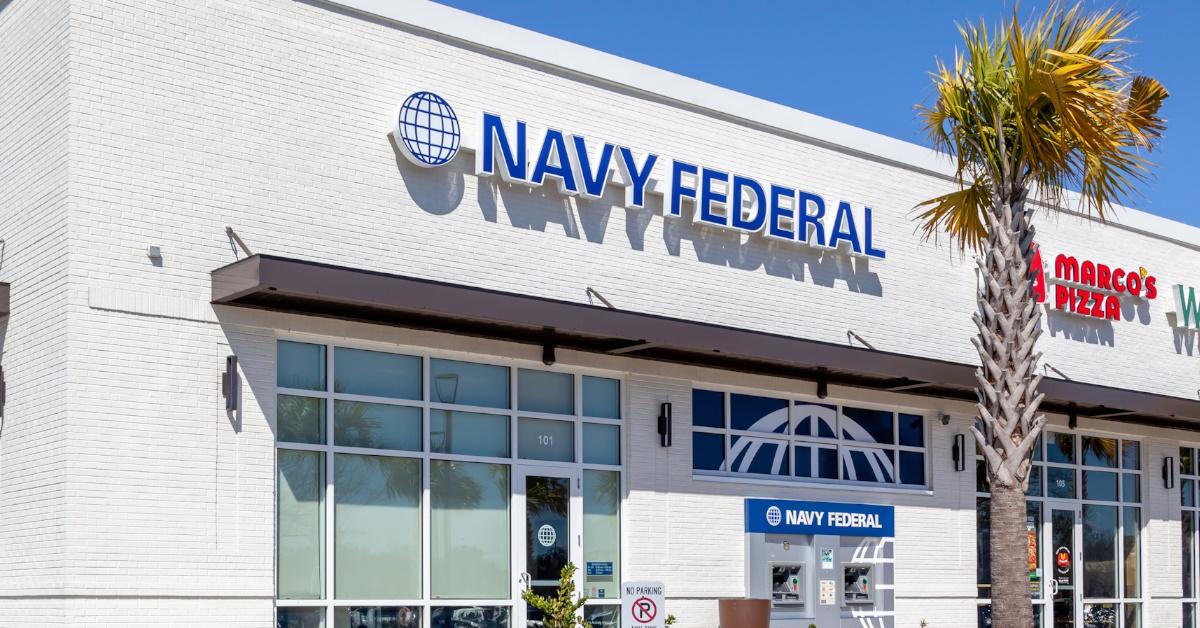 Navy Federal Credit Union is a member-owned, not-for-profit credit union. Eligible members include current and retired military, their family or household members, Department of Defense personnel, and more.
There are 1.7 million ATMs in the credit union's network, but it will reimburse you up to $20 per statement cycle if you use one out-of-network.
Betterment
Betterment is an excellent financial institution to choose if you want to grow your savings. Not only does Betterment reimburse all ATM fees worldwide, but it also reimburses the Visa foreign transaction fee.
With Betterment, there are no minimum balance or deposit requirements and no monthly service fees.
Needham Bank
Needham Bank provides full reimbursement for ATM charges all over the world.
Needham Bank also includes a Personal Finance Manager in its online banking suite. This helpful feature can help you create financial goals, set a budget, and track and categorize your spending.
Aspiration
Aspiration, an environmentally conscious financial firm, focuses on helping clients access sustainable products, services, and investments.
In addition to its commitment to the planet, Aspiration does not charge for withdrawals at over 55,000 ATMs and reimburses one out-of-network ATM fee monthly.
If you want to track your carbon footprint on purchases, Aspiration may be an excellent way to make a positive impact on the world and your wallet.
Bottom line
Whether you're looking for a higher yield to boost your savings or additional protections when traveling, there are many banks, credit unions, and other financial institutions out there that can meet your needs without subjecting you to charges.

Remember, federal law requires banks to disclose any account-related fees. Make sure to carefully read the fine print before opening an account to ensure you're aware of any costs associated with it.
Now you can use that money toward what makes you happy and pursue your financial goals.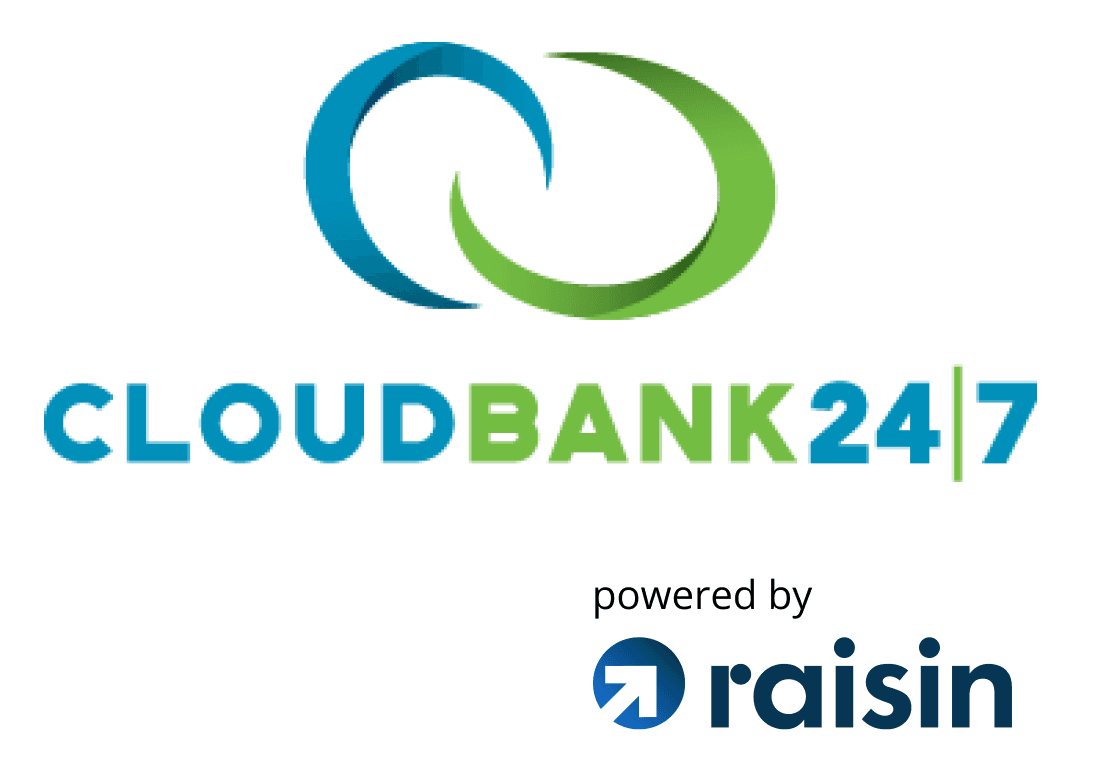 CloudBank 24/7 High Yield Savings Account Benefits
Incredible 5.26% APY1 to boost your savings
Interest is compounded daily and posted to your account monthly
Enjoy 24/7 online access to your account and funds
FDIC insured through Third Coast Bank SSB, no fees, $1 minimum deposit