As the weather starts to warm up, camping enthusiasts are preparing for their next outdoor adventure. Having the right gear is essential to make the most of your camping trip.
Luckily, one of the great Costco hacks is to take advantage of fantastic deals on camping essentials. 
From tents and sleeping bags to portable stoves, the following are 15 products that can help you enjoy your next camping adventure.
Coleman Quad Chair with Built-in Cooler 2-pack
You need this Coleman Quad Chair with Built-in Cooler two-pack not just because it's a comfortable place to sit, but also due to the fact that it has a built-in cooler to keep drinks within reach.
The chairs also have a handy cup holder and a side pocket to store your phone, book, or snacks. Reviewers praise the chairs for their sturdiness, comfort, and durability.
Pendleton Packable Blanket
At $29.99, the Pendleton Packable Blanket is a worthy addition to your camping arsenal. In addition to being portable, it's also water-resistant, and you can clean it by tossing it in the washing machine.
Nearly 1,000 Costco members give the blanket 4.8 out of 5 stars, which they say is great for picnics. We can imagine laying on it while stargazing, too.
Coleman Quickbed Elite Extra High Airbed
While it's not the most luxurious option available, the Coleman Quickbed Elite Extra High Airbed is a solid choice for a good night's sleep in the great outdoors.
For $49.99, you get more comfort and support than sleeping on the ground. One reviewer shares that it "is very comfortable and easy to inflate and deflate. Great for my grandkids when they come to visit."
Titan Deep Freeze 26-Can Backpack Cooler
With a relatively large capacity, the Titan Deep Freeze 26-Can Backpack Cooler can keep food and drinks cold for hours, or even days.
It is made with sturdy materials, ensuring it can withstand outdoor adventures.
Reviewers give the backpack cooler 4.8 out of 5 stars, praising its durability, spaciousness, and ability to keep drinks cold — all for a price of $49.99.
Igloo Maxcold Latitude Flip and Two Wheeled Cooler
If you want a durable cooler and don't need it to be as portable, the Igloo Maxcold Latitude Flip and Two-Wheeled Cooler is a great option. With its large 90-quart capacity, it can hold a ton of food and drinks, making it perfect for larger groups.
Costco customers liked the cooler's sturdiness, maneuverability, and spaciousness, although some noted that ice doesn't last as long as in other more insulated coolers. Still, you get good value for spending $99.99.
10-Person Lighted Instant Cabin Tent
The CORE 10-Person Lighted Instant Cabin Tent says it is spacious enough for 10 people.
This tent is fairly easy to set up, too, especially in light of its size.
The $249.99 tent features a built-in LED lighting system that provides ample illumination for nighttime activities. Satisfied Costco members especially appreciate the tent's roominess and ease of setup.
ThermoFlask Stainless Steel Water Bottle 2-pack
You should always carry a water bottle everywhere, especially when camping. The ThermoFlask Stainless Steel Water Bottle offers a two-pack of 40-ounce bottles for $34.99. These bottles are sure to keep your water and ice nice and cold.
Reviewers also note that these keep hot liquids hot as well, so you can enjoy coffee or tea. They are dishwasher-safe.
Lifestraw Personal Water Filter 4-pack
If you're headed off on an extended hiking and camping trip — especially in rural areas such as the Appalachian Trail — having clean water sources is a must.
That's why this four-pack of Lifestraw Personal Water Filters is a game-changer. The filters instantly make lake and river water potable.
For $49.99, you can get clean water, which campers and preppers alike who review the product say they love.
Cascade Mountain Tech Carbon Fiber Trekking Poles
Avid hikers will also benefit from the $52.99 Cascade Mountain Tech Carbon Fiber Trekking Poles. The major bonus here is the lightweight — they won't bog you down on long treks through the forest. They have a solid, ergonomic grip as well.
Enthusiastic reviewers give these poles 4.8 stars out of 5. One reviewer writes: "Cork handles are great. Well made product. Exceeds expectations."
Flame King Steel Propane Cylinder
For $49.99, you can grab this 5-pound Flame King Steel Propane Cylinder that's empty and ready to be filled. It also has a proprietary gauge that makes it easy to see just how much propane is in the tank.
Reviewers love how it holds up on extended camping trips.
CORE 30 Degree Hybrid Sleeping Bag
The CORE 30-Degree Hybrid Sleeping Bag is designed to keep you warm and comfortable, even if it's 30 degrees Fahrenheit outside. Its sturdy construction promises that it can withstand the rigors of outdoor use.
The cost is $59.99. Reviewers like the sleeping bag's spaciousness, comfort, and warmth. Some complain about having difficulty getting it back into the storage bag, but isn't that the struggle with every sleeping bag?
Pro tip: If you purchase one of these items from Costco, consider paying for it with a credit card that helps you earn cashback.
CORE Fold in Half Bench 2-pack
Whether you need extra seating around the fire or a table for prepping food, the CORE Fold in Half Bench two-pack is an excellent choice that will only set you back $94.99.
These 6-inch benches are easy to set up and fold in half for convenient storage and transport.
Each bench's solid construction ensures it can withstand the elements and even a bit of rough use. Reviewers praise the product's sturdiness, convenience, and versatility.
Cascade Mountain Tech Ultralight Collapsible Table 2-pack
Another portable table option is the two-pack of Cascade Mountain Tech Ultralight Collapsible Tables. The main selling point is that they are lightweight, and only cost $59.99 for the pair.
Each table can support up to 50 pounds and can be set up almost anywhere.
Costco reviewers agree that the ease of setup is fantastic, taking under one minute. You may need to put your muscles into it, though, say others.
Timber Ridge Camp Pantry
When camping, you need a place to put all of your food and sundries. That is where the Timber Ridge Camp Pantry comes in handy.
This pop-up item also collapses for easy storage. It's notable that the pantry has a whopping 4.9 out of 5 stars — a rarity. "I am thrilled thrilled thrilled with this pantry," one reviewer gushes.
Coleman Back Home Screenhouse
Last but not least, you may need some shelter in addition to your camper or tent that keeps bugs out on your next camping trip.
Consider, then, the Coleman Back Home Screenhouse. This product is 12 feet by 10 feet and can also double as a shade structure, protecting your skin from the sun.
You may have issues if you live in a super windy area, but one Costco member says they got a refund when theirs was damaged. So, there's no need to fret.
Bottom line
Costco is a great one-stop shop for all of your camping needs, whether you are an avid trekker and backpacker or simply like to pitch a tent in the backyard. It's also an excellent place to shop if you are a retiree living the RV life on the road.
Don't forget to check out the grocery section at the warehouse as well, as they stock all kinds of camping goodies — from sausages to chocolate bars and graham crackers — that can help you trim your grocery bill.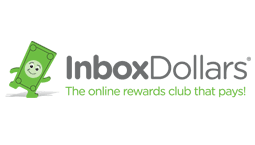 Inbox Dollars Benefits
Get a $5 bonus when you register with your email
You could earn money by taking surveys or making online searches
Over $80 million paid to members so far - how much can you earn?