The average American typically has life insurance, health insurance, and either renter's or homeowner's insurance so that they don't get caught off guard if the worst happens.
The rich and the famous, however, have been known to insure some bizarre things — from tongues to mustaches to taste buds. It's downright shocking to learn how many famous people have insured their legs (for a variety of different reasons). 
Here are 16 of the wildest rumored insurance policies celebrities have taken out.
Rihanna (Legs)
Superstar singer, actress, and makeup mogul Rihanna is one of many celebrities on this list to have a massive insurance policy on her legs.
The star's legs were reportedly insured by Gillette for $1 million after the razor company awarded Rihanna with their annual Celebrity Legs of a Goddess title back in 2007.
Keith Richards (Hands)
There's some debate about exactly which body part Rolling Stones rocker Keith Richards has insured — his hands or just his middle fingers.
The musician has referred to his hands as "the business," as they play a pretty crucial role in his job as the lead guitarist of the Stones.
His hands (or perhaps just his middle fingers) are reportedly insured for $1.6 million.
Bruce Springsteen (Voice)
From "the swamps of Jersey" to international fame, the much-loved raspy voice that can belt out "Born in the U.S.A." and "Glory Days" like no other is insured for several million dollars.
Rocker Bruce Springsteen has reportedly taken out a $6 million insurance policy on his voice (specifically, his vocal cords) that would pay out if his voice were somehow lost or damaged.
Daniel Craig (Whole body)
The former James Bond himself reportedly insisted on doing his own stunts throughout the filming of several Bond films. Due to the danger associated with the job, Daniel Craig's entire body is reportedly insured for a whopping $9.5 million.
While Craig has admitted he sustained several injuries while working on the Bond films, it seems he never had to cash in on the policy.
Heidi Klum (Legs)
One of the most famous Victoria's Secret models to ever walk the runway, Heidi Klum is known for a killer set of legs, which just happen to be insured for $2.2 million.
In an interview with Ellen DeGeneres, the model clarified that a client took the policy out on her legs, with one leg being worth more to the insurance company than the other due to a tiny scar.
America Ferrera (Teeth)
You've heard of a million-dollar smile, but how about a $ 10 million one? 
"Ugly Betty" star America Ferrera's teeth were insured by Aquafresh when she started working for the brand.
The campaign was designed to promote their "white trays," a teeth whitening product that's meant to mold to the teeth for optimum effect.
Mariah Carey (Voice and legs)
Mariah Carey is another celeb who has reportedly hopped on the leg insurance trend, insuring hers for a whopping $35 million. However, some reports claim Carey actually insured her legs for $1 billion.
The "Always Be My Baby" singer with world-famous pitch apparently also took out a $35 million policy to insure her voice.
David Beckham (Legs)
There are some conflicting reports about exactly how much British soccer star David Beckham insured his legs before he retired from the sport. Some put the number at around $140 million, while other outlets put the figure at $195 million.
Either way, ensuring he could continue to "bend it like Beckham" was clearly worth some serious cash.
Gene Simmons (Tongue)
Kiss rocker Gene Simmons probably has one of the most famous tongues on the planet.
Pretty much anytime you see a photo of Kiss or watch a clip of the band performing, you can expect it to be on full display.
Rumor has it the glam rocker values it so much he took out a $1 million insurance policy on his tongue.
Taylor Swift (Legs)
Taylor Swift is another starlet who (allegedly) insured her legs — and for quite a lump of cash.
The "Anti-Hero" singer, who is currently on a record-breaking (and Ticketmaster-breaking) world tour, is nearly six feet tall and does have impressive stems — so impressive that they're rumored to be insured for $40 million.
Merv Hughes (Mustache)
Former Australian cricket star Merv Hughes has quite the 'stache.
While he was playing for the country's national team, the athlete reportedly took out a steep insurance policy on his famed handlebar mustache.
According to TIME, Hughes' insured his facial hair for $370,000.
Gordon Ramsey (Taste buds)
Celebrity chef and restaurateur Gordan Ramsey's career would certainly take a hit if he couldn't taste food — or yell at people on TV about the correct way to prepare food.
To protect this prized asset, Ramsey reportedly took an insurance policy out on his taste buds, or more specifically, his tongue.
If anything should happen to his taste buds due to disease, injury, or aging, the insurance policy is reportedly worth $10 million.
Troy Polamalu (Hair)
Former strong safety for the Pittsburgh Steelers, Troy Polamalu has quite the famed head of hair. TIME reports that the footballer would not cut his curly, black locks as an ode to his Samoan ancestors.
After an endorsement deal with Head & Shoulders, the company reportedly decided to take out a $1 million insurance policy on Polamalu's locks.
Cristiano Ronaldo (Legs)
Portuguese soccer legend Cristiano Ronaldo is another one who has his legs insured by his former team, Real Madrid, to protect their investment in the star athlete in 2009.
The insurance policy on Ronaldo's legs was reportedly worth around $144 million.
Miley Cyrus (Tongue)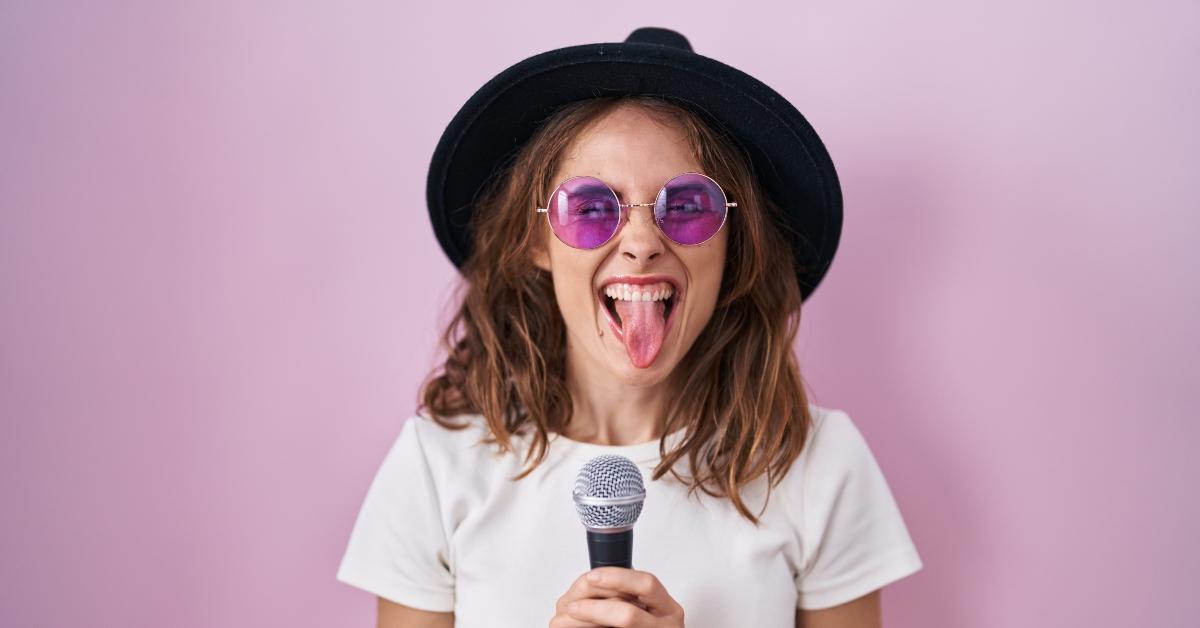 After a very hotly debated VMA performance in 2013, that involved a whole lot of sticking her tongue out, Miley Cyrus (perhaps due to all the buzz) joined the long list of celebrities that have insured various body parts.
She reportedly took a $1.4 million insurance policy out on her tongue.
Ilja Gort (Sense of smell)
You may not recognize the name, but Dutch winemaker Ilja Gort has one of the more bizarre insurance policies on this list.
Gort, who runs a winery in the famed Bordeaux region of France, insured his nose and his sense of smell, which he called his "most important asset."
Gort reportedly took the nose/scent policy out for around 5 million euros back in 2008.
Bottom line
While it is a good practice to get insurance for valuable assets, some celebrities — among others — take that advice to the extreme.
And taking out a policy on a mustache or taste buds is only the tip of the iceberg when it comes to weird things you can insure.
While the rest of us are worried that we're paying too much on car insurance, others take out insurance policies in case they get abducted by aliens or decide to bail on their wedding.

Compare Quotes Benefits
Get quotes in 60 seconds
Compare rates from top insurers
Coverage you need at an affordable price
It's free and fast to compare quotes