Where do you want to buy your first home? For any celebrity who's made it big, sticking around Los Angeles makes sense because of its proximity to Hollywood and booming music, film, and television industries.
But does the appeal of the glitz and glam ever wear off? For some stars, it definitely does.
Moving away from LA and possibly buying a second home in a smaller town has its benefits, such as being around fewer people and sometimes enjoying a quieter lifestyle.
Here are 23 celebs you might still spot around Los Angeles, but who often prefer hanging their hats elsewhere.
23 celebrities who live in small towns (or at least not LA)
Ryan Reynolds and Blake Lively — Bedford, New York
Ryan Reynolds and Blake Lively are one of Hollywood's most beloved power couples. They're known for their acting chops in many blockbuster films ("Deadpool," "The Town," and "Pokémon Detective Pikachu"), but also for their family lifestyle and Reynolds' recent foray into the world of advertising, primarily on his YouTube channel.
Reynolds, Lively, and their family reside in Bedford, New York, a small town in Westchester County less than an hour's drive from Manhattan.
Bedford stats:
Population: 17,309
Median income: $131,667
Dave Chappelle — Yellow Springs, Ohio
Megastar and funnyman Dave Chappelle is widely known as someone who hasn't chased fame and money his entire career. In fact, he once rejected a $50 million deal with Comedy Central to continue his acclaimed series, The Chappelle Show. So is it any wonder he ended up in the village of Yellow Springs, Ohio?
This village isn't even big enough to get its own quick facts page on the census website, but it seemed like the ideal spot for Chappelle to live in and hold pop-up comedy shows during the pandemic.
Yellow Springs stats:
Population: 3,972
Median income: $62,610
Tom Hanks — Ketchum, Idaho
Tom Hanks has achieved worldwide fame for his acting prowess, including winning Academy Awards for his roles in "Forrest Gump" and "Philadelphia," as well as receiving multiple other Academy and Emmy Award nominations. But when Hanks isn't lighting up the big screen, he's relaxing in his home in Ketchum, Idaho.
Ketchum and neighboring Sun Valley are located next to multiple ski resorts in Central Idaho, which makes it the perfect outdoor escape in any season.
Ketchum stats:
Population: 2,843
Median income: $79,587
Justin Timberlake and Jessica Biel — Big Sky, Montana
There's no shortage of celebrity couples in Hollywood, where both halves are equally famous, including the pairing of Justin Timberlake and Jessica Biel. Timberlake is a former Mickey Mouse Club and NSYNC heartthrob, as well as a movie star, while Biel is a famous actress.
Both Timberlake and Biel have left the limelight in recent years to raise their children and spend time with each other. What better place than the Big Sky area of beautiful Montana?
Big Sky stats:
Population: 3,054
Median income: $80,455
Zach Galifianakis — Alleghany County, North Carolina
Thrust into the spotlight through his antics in "The Hangover" and its subsequent sequels, Zach Galifianakis has a habit of being awkward, strange, and hilarious — all at the same time. Are you surprised then to find out he owns a farm in rural North Carolina that he named Farmageddon?
Probably not. He's a native of North Carolina and likes to get away and have a place to think.
Alleghany County stats:
Population: 11,085
Median income: $37,158
Kevin Costner — Aspen, Colorado
A winner of two Academy Awards and one of Hollywood's iconic actors, Kevin Costner just seems like the type of person who would enjoy a residence in the mountains. If you've seen "Dances With Wolves" or "Yellowstone," Costner gives off the vibe of someone who likes being outdoors. So maybe that's why he decided to pick up a place in Aspen.
Aspen may be small, but it's a well-known ski resort town that attracts visitors from all over the world, whether it's for skiing or the many other activities available during the warmer months of the year.
Aspen stats:
Population: 7,721
Median income: $77,669
Stephen King — Bangor, Maine
Acclaimed writer Stephen King is primarily known for his horror stories, including such works as "Carrie," "It," and "The Shining." It's reported his dark fiction novels have sold more than 350 million copies worldwide. But whether you've read the books or not, you've likely heard of or seen the movies or television shows they've been made into.
So where does the King of horror lay his head to rest? In Bangor, Maine, of course, in a Victorian mansion that looks like it could take part in one of his stories. It's also become a huge tourist attraction for his fans, though just from afar since he actually lives there.
Bangor stats:
Population: 32,029
Median income: $47,538
Steve Martin — Brevard, North Carolina
Comedian, musician, and actor Steve Martin seems like he's been in Hollywood forever, along with his pal Martin Short. He's known for "The Jerk," "Cheaper by the Dozen," and for his time on "Saturday Night Live," among other things. These days, he's still active in show business and you might see him fiddling around with his banjo now and then.
But for all his fame, Martin decided the small town of Brevard, North Carolina, was the right fit for him. This town sits close to the South Carolina border, as well as the cities of Asheville, North Carolina, and Greenville, South Carolina.
Brevard stats:
Population: 7,744
Median income: $37,878
Morgan Freeman — Charleston, Mississippi
Is there a movie that can't be made better by an appearance or narration from Morgan Freeman? The Academy-Award-winning actor known for "The Shawshank Redemption" and playing God in "Bruce Almighty" is a global superstar who doesn't look like he's slowing down one bit even though he's over 80 years old.
Though, his choice of residence begs to differ. Charleston (the first Charleston on this list), Mississippi, is a tiny city basically in the middle of nowhere. But it suits Freeman just fine.
Charleston stats:
Population: 2,651
Median income: $30,350
Woody Harrelson — Huelo, Hawaii
Woody Harrelson has basically done it all as an actor when it comes to being successful. He's starred in dozens of movies and television series, including "The Hunger Games," "Solo: A Star Wars Story," and "True Detective." Now he's also made his way into the Marvel universe as the supervillain, Cletus Kasady, from Venom and Spider-Man comic-book fame.
But when he's not starring in some of the biggest movie franchises ever, Harrelson likes to hang out in Hawaii in a little place called Huelo. There's not much information about Huelo itself, but the area it's in on the island of Maui is called Haiku-Pauwela.
Haiku-Pauwela area stats:
Population: 9,107
Median income: $86,974
Harrison Ford and Calista Flockhart — Jackson, Wyoming
Han Solo, Indiana Jones, and Rick Deckard from "Blade Runner" — can one man have more iconic movie roles? Harrison Ford has been around the Hollywood block and then some. And his spouse, Calista Flockhart, is no slouch either. She was nominated three times for her starring role in the TV series "Ally McBeal" and has had a prolific career in the film and television industry.
When the famous couple wants to relax, they head to their home in Jackson, Wyoming. It's a bit more laid back than LA, but it still attracts its fair share of wealthy and famous individuals.
Jackson stats:
Population: 10,760
Median income: $76,518
Julia Roberts — Taos, New Mexico
Since her roles in "Steel Magnolias" and "Pretty Woman," Julia Roberts has continued to charm global audiences with her trademark smile and acting skills. Spanning a career of over 30 years, Roberts has amassed multiple Emmy Awards and Academy Award nominations, and she received an Academy Award for her role in "Erin Brockovich."
Despite her fame, Roberts decided to move her family to Taos, New Mexico and experience a different way of life. Taos is a small town, but it's famous for the nearby Taos Pueblo and Taos Ski Valley ski resort. She also has properties in San Francisco and Malibu.
Taos stats:
Population: 5,967
Median income: $29,300
Taylor Swift — Westerly, Rhode Island
Global (Universal? Galaxial?) superstar and pop sensation Taylor Swift has over 175 million followers on Instagram. That might not mean much to some people, but it's a hefty feat for someone who's barely into her 30s. Since her self-titled debut album in 2006, Swift has risen through the ranks of celebrity stardom and gone well beyond what the average celeb achieves.
Part of Swift's time is spent in her home in Westerly, Rhode Island, far from the bright lights of Nashville, Hollywood, or anywhere else. It's not a humble home by any means, so there should be more than enough room for all of her exes and then some.
Westerly stats:
Population: 22,501
Median income: $76,835
Meryl Streep — Salisbury, Connecticut
Meryl Streep's list of Academy Award nominations and wins is longer than some people's list of awards in general. Over her long and successful acting career, Streep has accumulated an astounding three Academy Award wins and 18 nominations. One of her most memorable roles was as one of the leads in "The Devil Wears Prada," for which, you guessed it, she was nominated for an Oscar.
So, where does such a decorated actress reside, you might ask? In the sprawling "metropolis" of Salisbury, Connecticut, of course.
Salisbury stats:
Population: 3,604
Median income: $72,632
Daniel Day-Lewis — Roxbury, Connecticut
There must be something in the water in Connecticut because it's attracting Oscar winners left and right. Acclaimed actor and three-time Academy Award winner Daniel Day-Lewis is another Connecticut resident, though he's in Roxbury instead of Salisbury. Day-Lewis does spend the school year in County Wicklow, Ireland with his wife, Rebecca Miller, and their two sons. Yet, the family always returns to their Roxbury estate as Miller grew up there with her famous father, playwright Arthur Miller. 
Perhaps best known for his reclusive lifestyle and portrayal of our 16th president in "Lincoln," Day-Lewis has supposedly quit acting for good after his role in "Phantom Thread." If true, his performances will surely be missed.
Roxbury stats:
Population: 2,118
Median income: $109,063
Bill Murray — Charleston, South Carolina
Bill Murray is the epitome of a likable guy. His on-screen personality reputedly matches his public persona, which is typically fun-loving and witty. Countless movie buffs have fallen for his films, whether it's "Groundhog Day," "Lost in Translation," or the latest Wes Anderson flick. And if you're a resident of Charleston, South Carolina (the second Charleston on our list), you likely relish the occasional spotting of or encounter with this living legend.
Charleston isn't necessarily a small town, but it's no LA. Still, it does have a Minor League Baseball team called the Charleston RiverDogs, of which Murray is the co-owner and "director of fun."
Charleston stats:
Population: 150,227
Median income: $67,182
Matthew McConaughey — Austin, Texas
Alright, alright, alright, let's move into the Lone Star State and talk about one of its favorite sons: Matthew McConaughey. This Texas-born actor simply can't get enough of Texas, even though his success in Hollywood has opened virtually every door out there. He's won an Oscar and starred in numerous films, yet his chosen home is Austin, Texas.
Austin isn't quite the flashiest of cities, but it's definitely worth a visit. As for McConaughey, he's in for an extended stay, especially since he's co-owner of the Austin FC MLS team.
Austin stats:
Population: 961,855
Median income: $75,752
Toby Keith — Norman, Oklahoma
Music star Toby Keith was born in Oklahoma, once had a mullet, and has been married to his sweetheart for over 35 years. If that doesn't sound like the successful ingredients, including his name, to the makings of a country rockstar, I don't know what does.
Today, he still resides in Oklahoma, close to the places where he grew up and holds near and dear to his heart. It's almost like his life story is just one big country song.
Norman stats:
Population: 128,026
Median income: $58,111
Steve Carell — Marshfield, Massachusetts
Steve Carell was over 40 years old when he had his role in "Bruce Almighty" alongside Jim Carrey and Jennifer Aniston. He then went on to star in other comedies such as "Anchorman" and "The 40-Year-Old Virgin," as well as nabbing the lead in "The Office," one of the all-time greats of comedy television shows.
Born in Massachusetts, Carell ended up buying a home in Marshfield, MA, where he owns the Marshfield Hills General Store, which was first established in 1969. The area is a popular summer destination for Boston residents and anyone looking for beautiful New England vistas.
Marshfield stats:
Population: 25,825
Median income: $105,067
Post Malone — Cottonwood Heights, Utah
Post Malone charged onto the music scene in 2015 and hasn't looked back. His rise to stardom is credited to his musical talents, but his quirky personality and down-to-earth vibes also seem to increase his appeal. It's safe to say he's leaned a lot into rap and hip-hop influences, which is why it's slightly surprising he chose to buy a home in Cottonwood Heights, Utah. A state known for producing loads of rappers and hip-hop artists ...
This affluent Cottonwood Heights neighborhood is perched at the entrance of multiple mountain canyons and is nearly a straight shot to the popular ski town of Park City. For Malone, his Utah home is a beautiful haven, and some of the surrounding scenery has even been featured in his work (check out the "Saint-Tropez" music video).
Cottonwood Heights stats:
Population: 33,865
Median income: $95,427
Jeremy Clarkson — Cotswolds, England, U.K.
OK, this entry goes a bit against the grain, but not because Jeremy Clarkson isn't a mega superstar — but more because he's English and lives in the U.K. Clarkson, of former "Top Gear" and current "Grand Tour" fame, is a hilarious television host and car enthusiast who loves to make fun of his co-hosts and people in general.
He also owns and runs a 1,000-acre farm in the Cotswolds, an idyllic area of England to the west of London that seems like it's from another century (in a good way).
Cotswold stats:
Population: 90,264
Median salary: £29,080 (~$35,937)
Tyler Perry — Atlanta, Georgia
Tyler Perry is most known for his acting, directing, writing, and producing work behind the many Madea films, including "Madea's Big Happy Family" and "A Madea Family Funeral." But you might not know he's also an extremely successful businessman, having amassed quite a fortune over the years. In fact, Perry was recently added to the Forbes billionaire list because he's worth over a billion dollars.
Perry resides in Atlanta, Georgia, where he built his 330-acre property called Tyler Perry Studios. This decision likely makes sense since Georgia has grown to become a huge rival to Hollywood for filming new movies and shows.
Atlanta stats:
Population: 498,715
Median income: $64,179
John Goodman — New Orleans, Louisiana
Prolific actor John Goodman is a familiar face on movie and television screens. He has over 160 acting credits to his name, ranging from the voice of Sulley in "Monsters, Inc." to playing Dan Connor on "Roseanne." His acting prowess is well-rounded, as seen by his comedic timing on "Saturday Night Live," which contrasts with his frightening doomsday prepper character in "10 Cloverfield Lane."
Goodman calls New Orleans his home, a city he loves and has lived in for decades. Generally known as a jovial fellow, The Big Easy seems to suit him fine.
New Orleans stats:
Population: 383,997
Median income: $43,258
Tips for moving to a small town
If you're interested in moving to a small town, consider these tips that could help you accomplish your goals:
Review your finances: Moving anywhere, even to a small town, is going to cost some money. Make sure you know how to manage your money, such as reviewing your income and expenses, before initiating a move.
Be open: If you're open to moving to different states and areas of the country, you'll have loads more options to choose from.
Look around: Start with a broad search for where you would consider moving to, and then look around for inexpensive areas. There are plenty of places and cities where you can buy homes for under $100,000.
Consider job opportunities: Fewer people likely means fewer job opportunities as well, but you could choose from the best side hustles to help supplement your income.
Cars are key: Public transportation may not be as abundant in a small town, so you'll likely need a car. Save on gas by using the best credit cards for gas.
Travel options: A small town could mean fewer and more expensive opportunities for travel. If you enjoy traveling, use the best travel credit cards to help offset your increased costs, which could include more expensive flights because the nearby airport isn't a major hub for any airline.
Enjoy the savings: If you're considering a move as part of a budgeting plan, you're likely to reap the rewards with increased savings. Consider learning how to invest money to help that savings start growing on its own.
Bottom line
Small towns and non-massive cities are popular for plenty of reasons, including a slower pace of life and being away from droves of people. And it turns out it's not just us common folk who look for these things, but celebrities as well.
Well-known celebs aren't likely looking for a way to save money by moving to a small town, though it's certainly an added benefit. But for us laypeople, having a change of scenery from the big city to a small town could be one of many clever ways to make money.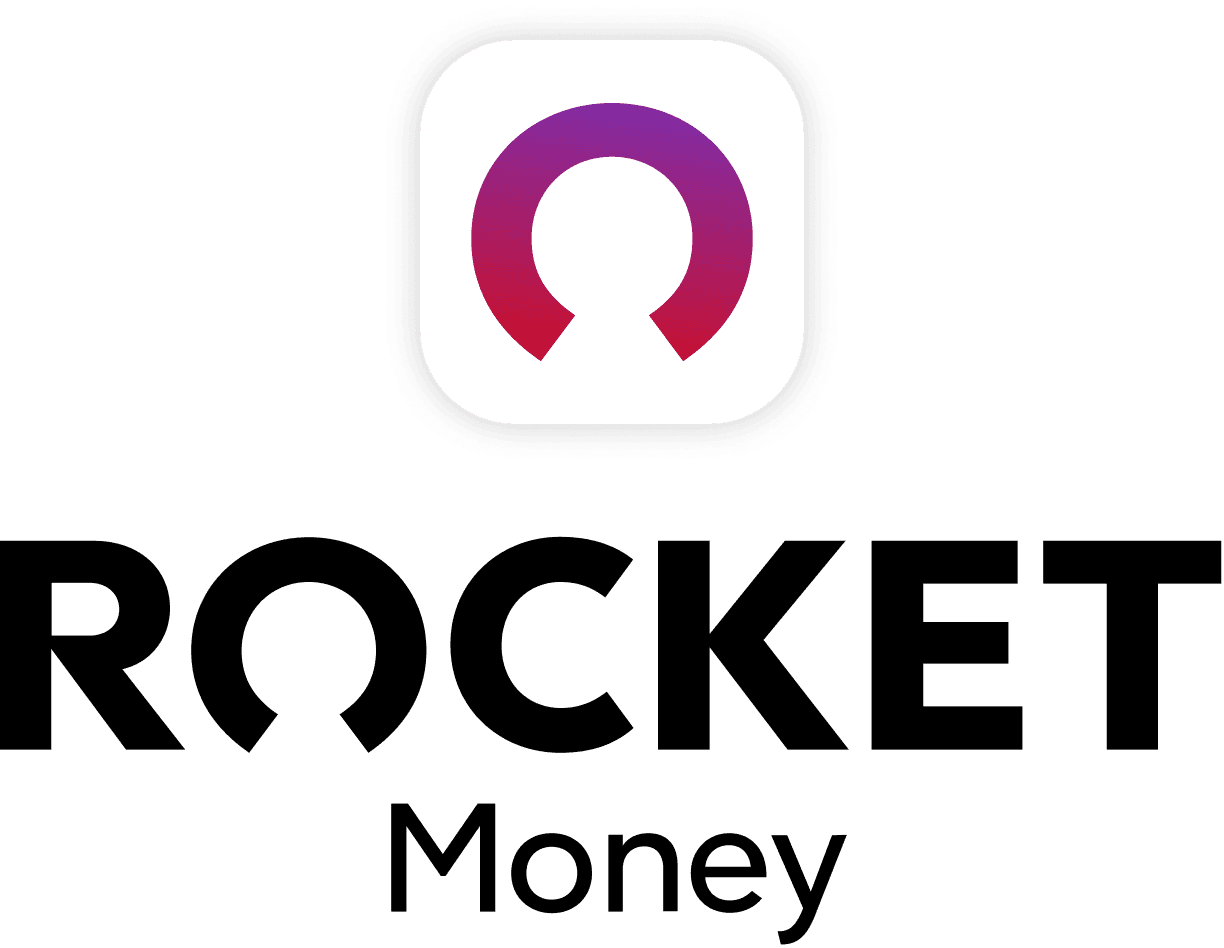 Rocket Money Benefits
Automatically find and cancel subscriptions
Slash your monthly phone, cable, and internet bills
Save an average of up to $720 a year