Retirement may sound like a good time to relax and not worry about surprises or big issues that can throw your plans off balance.
But even in retirement, there are events that can send you down an unexpected path. That's why it may be a good idea to know what might pop up so you can have a plan in place. 
You also may want to consider ways to supplement Social Security now so you're prepared for any shocking changes in retirement.
The Society of Actuaries did a survey of retirees of which shocking costs surprised them the most. So, if you're retired or plan to retire, here are some events you may want to prepare for now in case they come up later.
Major home repairs
Your home is an investment, but it's still a place you have to take care of even in retirement. 
Make major home repairs before you retire when you still have the income to cover the big costs such as a new roof or furnace. A whopping 28% of retirees said they experienced a major home repair shock.
Pro tip: Even in retirement you'll want to have an emergency fund in place to cover big-ticket expenses that may not be in your monthly budget.
Major dental expenses
Retirees may be surprised to find that Medicare doesn't cover most dental care. As you age, your teeth may cause you issues that could require tooth extractions or dentures. 
These costs can add up, so remember to check on supplemental dental insurance when you retire, and don't assume major dental issues will be covered by your typical medical insurance.
Medical expenses
As we age, we may have more medical issues to deal with, and medical expenses can add up quickly even if you have private insurance and Medicare. You'll still have an annual deductible and out-of-pocket expenses for medical issues. 
You also should check on prescription drug coverage, which could add to your medical bills each month depending on your needs.
Decline in home value
Assuming your house is an asset that can make you money in retirement is an iffy proposition. Real estate doesn't always go up and it's possible for your home to actually decline in value depending on market conditions. 
If you decide to cut costs by putting off home repairs, you could also cause the value of your home to decline compared with other homes in your area.
Disability or illness
One of the biggest costs you may face as you get older is disability or illness. End-of-life care in particular could chew up much of your savings.
If this is a concern, consider investing in long-term care insurance, which may be able to cover big expenses like a nursing home or in-home care if you get sick.
Running out of assets
A big concern for potential retirees is running out of money during retirement. If this concerns you, it may be a good idea to create an estimated retirement budget before you retire. You may be surprised at how much it costs to be retired on a fixed income. 
On the other hand, you can also find ways to cut costs now or save additional money while you're still working to cover any potential financial gaps.
Sudden loss of the value of your savings
Many retirees may have some of their money tied up in stocks, real estate, or other investments that can lose value dramatically. Perhaps there's a housing market crash or the stock market tanks and it takes your retirement portfolio down with it.
Remember to adjust your financial investments on a regular basis and put assets into less risky investments as you get closer to retirement. You'll have fewer years to make up any losses that may occur when markets go down.
Going on Medicaid
Most Americans will enroll in Medicare between three months prior to turning 65 or eight months after. You will have an annual deductible and a monthly payment as well. However, if for some reason your income declines in retirement, you may be eligible for Medicaid.
Medicaid benefits vary by state, but most programs provide inpatient and outpatient hospital services, physician services, laboratory and X-ray services, and home health services.
Family emergency
You never know when you'll have a parent who gets sick, a spouse with a sudden need for medical care, or a child who needs financial help. Family emergencies can be expensive and may take a good chunk out of your retirement funds at difficult times.
It's a good idea to have money in an emergency fund to cover those costs. Check with your local bank or financial institution to see what kind of high-yield savings accounts they may offer. 
You want a liquid account, not a CD, where you can access your money without penalty when you need it.
A 10% loss in savings
A 10% loss in savings may be difficult when you're on a fixed income. Remember that markets are constantly changing and it's possible you may experience a dip like that during your retirement years.
Talk to a financial advisor to find ways for your investments to handle these types of losses. You also may want to rebalance your portfolio to have your cash in less risky investments that can weather market changes without busting your retirement plans.
Bottom line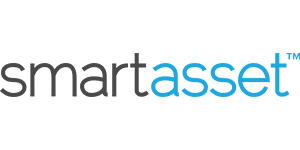 Smart Asset Benefits
Get matched with fiduciary financial advisors
Advisors are vetted and certified fiduciaries
Take the mystery out of retirement planning
Their matching tool is free