Scams occur year round, but tax season is a time where you can see an increase in these kinds of tricks. Scammers often prey on taxpayers hoping for a larger tax refund or those fearful about past-due taxes.
Luckiyl, there are some tell tale signs that something isn't what it seems. Here are 15 common scams to keep an eye out for when preparing your taxes.
Unsolicited natural disaster donation request
Scammers take advantage of natural disaster victims and those wanting to donate to relief efforts. They might impersonate federal agencies to gather personal information from victims with the promise of helping them get relief. Scammers will also target well-intentioned taxpayers and act as a charity to collect donations.
If you didn't reach out about donating to a particular relief effort or find someone offering financial help you didn't ask for, there's a good chance the person on the other end of the line is up to no good.
Impersonating the Taxpayer Advocate Service
Another scam that is quite believable is someone impersonating a representative from the Taxpayer Advocate Service (TAS). This is an organiztion within the IRS, which is why it can appear legitimate.
Alarm bells should go off if someone requests immediate payment, says they'll get the police involved if you don't comply, or ask for your specific credit and debit card numbers.
Claiming you will get a bigger refund
You could receive an email claiming your tax refund has been recalculated and you're owed more money than expected. The email might prompt you to complete a form so you can receive your money. 
Scammers make these emails look official by including an IRS logo, but they only intend to steal your information.
If you're unsure about an email, look at the address in the form section. If it's filled with random numbers and letters, it's likely illegitimate and you should mark it as spam.
Tax transcript scam
A tax transcript is a summary of your previous tax returns. You can request this document directly from the IRS' website. 
It should be an immediate red flag if you receive an email that claims to include your tax transcript and never requested one.
Encouraging you to file fake W-2 forms
You should already know you can't create fake W-2s to file with the IRS, but some scammers might try to convince you to do so with the promise of claiming false credits and seeing a larger refund. 
And whether or not it is a scam, taxpayers attempting to file fake W-2s aren't likely to get away with it. Committing fraud can cost you much more than you were hoping to get and is not worth it.
Compromised Social Security number
Some scammers will call you from a fake number that looks legitimate and tell you there is an issue with your Social Security number. 
They might say it has been compromised or that there is a suspicious activity associated with it. If the caller is threatening you to provide your Social Security number, hang up.
Threats of arrest
Just as the Social Security Administration will not call you with threats to void your Social Security number, government agencies will not call to threaten you legal action — especially if it's a pre-recorded call. 
These types of messages can sound like a voicemail, claiming you must return the call or you could face penalties like having your driver's license revoked or jail time.
Ghost tax return preparers
You should always verify a tax preparer's credentials. Legally, a tax preparer must have a Preparer Tax Identification Number (PTIN). 
Fake preparers might charge you fees but never sign the tax return as required by law because they do not have this number. 
Worse, ghost preparers might even have your refund redirected to their personal bank account. If a preparer refuses to sign digitally or demands cash payment, run the other way.
Pandemic-related payments
Although we're much further removed from the start of the COVID-19 pandemic, the IRS is still seeing scammers trick individuals with fake stimulus payments. If you receive correspondence claiming you are due another, you can safely assume it's a scam.
Another pandemic-related scam involves Employee Retention Credits (ERC). This was created to help businesses that still paid employees while they were shut down because of COVID-19. 
If someone contacts you claiming you may still qualify for this, it is likely a scam.
Someone else filing a tax return using your Social Security number
Some scammers will try to use your personal information to file a false tax return. They might obtain your personal information via the dark web and file a return in your name.
Having your identity stolen can cause long-lasting problems. To prevent this from happening, you can get an Identity Protection Pin (IP PIN) from the IRS. It adds another level of verification when filing your tax return.
Using gift cards to pay penalties
The IRS will never ask you to pay tax penalties with gift cards. 
But some scammers will instruct taxpayers to purchase gift cards from various stores and provide the scammer with the card and pin numbers.
Fake property lien
In this scenario, a scammer might contact you claiming there's a lien on your house because of overdue taxes. 
A major red flag in this instance is if someone claims to be from an agency that doesn't exist, like the "Bureau of Tax Enforcement."
Suspicious link to track your tax refund
If you expect a tax refund, you probably want to know when it's coming, but you should never click on links in emails claiming you can track your refund. 
Instead, use the Where's My Refund tool directly on the IRS website to check the status of your return safely.
Pay for survey participation
Scammers might pose as a government agency, such as the IRS, in an attempt to collect information through surveys — the lure being to get paid to complete the survey. 
These surveys usually request financial and other personal details, which can ultimately be compromised.
Modified forms
Some scammers modify legitimate IRS forms to obtain sensitive taxpayer information, such as passport and pin numbers. 
The W-8BEN is one such form that has gained attention among scammers. You can protect yourself from filing these fake forms by choosing a good tax preparer and accessing forms from the IRS website.
Bottom line
When it comes to your taxes, you want to file them on time but also be mindful of how you're filing them. The best way to protect your identity and your money is by knowing how to identify tax-related scams. 
Remember that a government agency will not call or email you with threats about payments. To ensure you're filing properly and not throwing money away, consider working with a qualified tax preparer.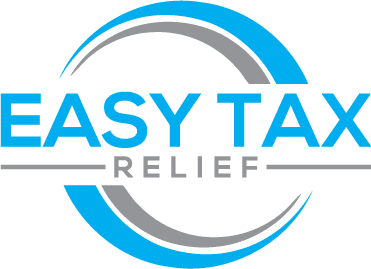 Easy Tax Relief Benefits
Eliminate your tax debt
Potentially reduce the amount you owe
Stop wage garnishments and bank levies
Communicates with the IRS on your behalf