Costco, with its unique and economical product offerings, is a favorite shopping destination for many. We're pretty big Costco fans and we want you to be too, as demonstrated by sharing the best Costco shopping hacks.

But as the only constant in life is change, the Costco that we know and love is going through some changes too. Some are for the better — some other ones, not so much. Here's a list of things that Costco is changing about its operations so that you can prepare yourself for the transition.
But first, let's put a rumor to rest: Costco's famous rotisserie chickens aren't among the items that the retail giant is doing away with this year. Phew.
Senior shopping hours
Costco announced in April 2022 that it would be getting rid of its senior shopping hours. Senior shopping hours were first offered during the initial wave of the global COVID-19 pandemic.
Between the hours of 8 and 9 in the morning, these hours provided a quieter time for seniors and anyone living with a disability to shop. The intention was to make it less likely that these vulnerable groups of the population would be exposed to the novel coronavirus.
Food court price increases
We're trying to soften the blow by putting this one second on the list instead of first. If you've paid any attention to the price of everyday items recently, then you've definitely noticed a price increase on, well, pretty much everything.
And sadly, Costco is going to join the price hike club. We're sad to report that its food court chicken is going up $1 and the price of its fountain drinks are going up 10 cents.
Change in gas sales
Some people keep a Costco membership for the gas savings alone, and can you really blame them? In many places, only warehouse members are allowed to fill up their tanks at Costco gas stations.
In New Jersey, non-members could take advantage of lower-priced gas at one of the state's 15 locations — until July 2022. Costco changed its tune, and Costco New Jersey gas stations are now member-only.
For our New Jersey readers who are losing access to this Costco perk, it might be time to read up on steps you can take to ease the pain at the gas pumps.
More Costco warehouses
Here's a change that will come as good news for many: there might just be a new Costco warehouse coming to a neighborhood near you, especially if you live in Oregon, Florida, Texas, and California. The company plans to open a total of 28 stores in 2022.
Help for migraines
Thirty-nine million Americans experience migraine headaches. And to experience migraine headaches is to suffer from them. The pain is staggering.

Fortunately, Costco is expanding its pharmacy offerings and will now be offering Nerivio, a wearable tech device designed to treat migraine headaches. Patients slide it on their arm at the onset of a migraine attack and use it to trigger something called an "endogenous analgesic mechanism," which has been clinically proven to offer pain relief.
Costco…sushi?
Who doesn't love sushi? For some of us, the love of sushi runs so deep that we've been known to buy it from a grocery store from time to time. And while this kind of sushi gets a bad rep, sometimes grocery store sushi isn't half-bad.

Sushi is so popular that even Costco is trying it in select locations. It's not easy to determine online which Costco locations offer sushi, so you may have to check your local warehouse and see if they have sushi.
New bakery items
In case you haven't heard, Costco's bakery has been cooking up, er, baking, some new items. And they just might be your new favorites.

One of the new choices is a delicious chocolate cheesecake, and another is raspberry mini cakes with buttercream frosting. Word on the street is that a new caramel flan has also been making an appearance at many Costco locations.
No more Costco mortgages
Costco discontinued its mortgage marketplace on May 1, 2022. Previously, Costco offered an online comparison tool for mortgage shoppers that allowed prospective homeowners to shop for mortgage deals from several lenders. The service was open to all but offered exclusive discounts to Costco membership holders.
Pro tip: If you're considering shopping for a new home, make sure to check out this list of the best mortgage lenders.
More pickup lockers
Over the past few years, Costco has added more options for picking up orders. One of these options is pickup lockers, which allow customers who make purchases online to pick them up in-store. Not only does this save shoppers time, but it also offers an option for those who are concerned about porch theft.

At the beginning of 2021, Costco only had pickup lockers in around 100 locations. By the end of 2022, they're planning to double this number.
The lockers are secure and only accessible through a touch-screen that requires you to input customer information. One limitation is that they're small, so large items won't fit in the lockers. You also can't use the lockers for fresh food orders.
New vendors
Costco is well known (and loved) for carrying brands that you can't easily find at other retailers. Costco has just added three more brands to that list: the plant-based clean beauty brand Boscia, classic dinnerware brand Fitz and Floyd, and Disney-inspired pieces by the folk artist Eric Dowdle.
Bottom line
If you haven't yet climbed aboard the Costco bandwagon, you might want to make a move soon. Rumor has it that the cost of a membership could be increasing soon. Historically, membership cost has increased by $5 at a time, so it's thought that the new annual membership price will be $65, up from $60.
While you're at it, you might also want to check out some of the best credit cards for shopping at Costco. You may earn some rewards beyond the value of shopping at Costco.

Get free, sustainable household products
Learn More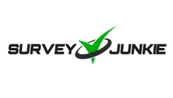 Learn More