Health care costs can quickly add up, putting a strain on your budget, especially if you're planning for retirement. However, Costco is one place where you can get significant savings on your health care costs. It just takes a bit of savvy shopping.
In addition to having competitive prices on various pharmacy items, Costco provides several health care services that won't strain your wallet. In some cases, you don't even need to be a member, but generally, the annual fee more than pays for itself in savings.
Get a protection plan on all your appliances
Did you know if your air conditioner stops working, your homeowner's insurance won't cover it? Same with plumbing, electrical issues, appliances, and more. Not being able to make repairs could leave you in a bad situation — but a home warranty could protect you against surprise expenses.
Whether you're a brand-new homeowner or you've owned your home for years, a plan from Choice Home Warranty could pick up the slack where homeowner's insurance falls short.
If a covered system in your home breaks down, you can call their hotline 24/7 for assistance to get it repaired. They have a network of over 15,000 technicians that can assist you, making sure any issue can be taken care of swiftly — without breaking the bank.
Not sure if it's for you? Rest easy: they were named one of the "Best Home Warranty Companies" by US News 360 Reviews and were awarded Best Company's 2020 Consumer's Choice Award. For a limited time, you can get your first month free when you sign up for a Single Payment home warranty plan.
Take advantage of the Member Prescription Program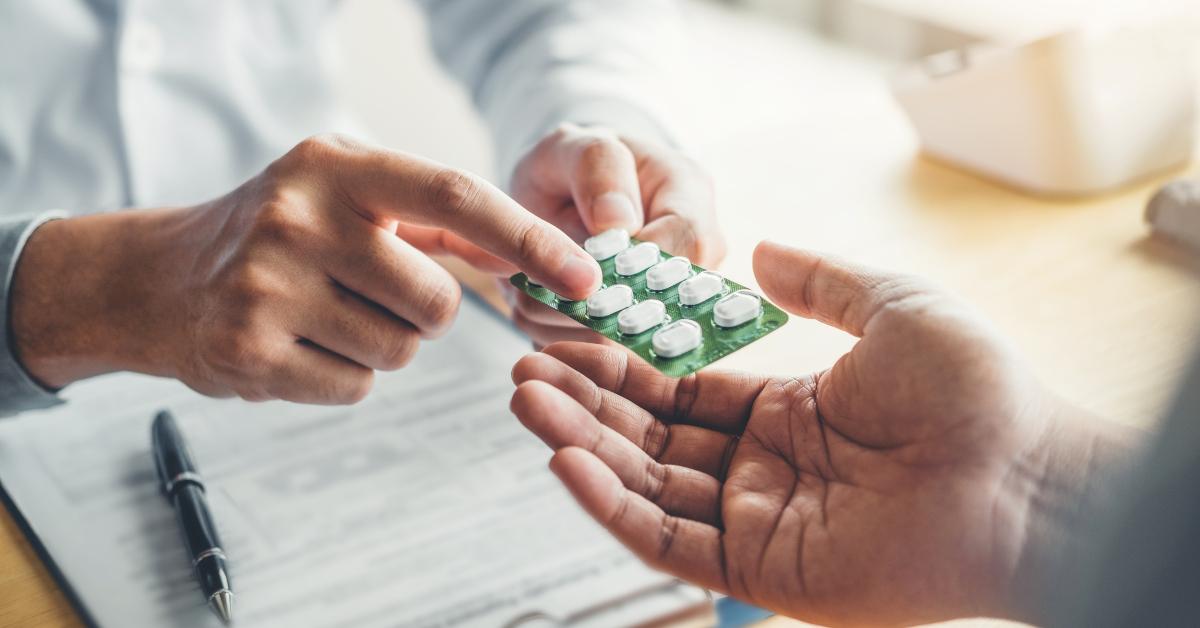 You don't have to be a Costco member to use their pharmacy. However, if you are, you can access their Member Prescription Program. It offers discounts on prescriptions, potentially saving you a hefty chunk of change compared to other pharmacies.
You can even use Costco's website to get a list that compares their prices to their competitors. That way, you can determine if Costco is your best option.
Get your pets' medications filled at the pharmacy
Pets need meds, too. But rather than paying steep prices at the vet, consider getting your furry friend's prescriptions filled at Costco. The same Member Prescription Program applies to pet prescriptions and savings on common OTC pet treatments.
You can also get pet supplements, vitamins, and supplies at Costco while you're at it, potentially compounding your savings.
Get your back-to-school vaccinations at the pharmacy
Back-to-school season often means getting vaccines for your children that protect them from serious diseases. Check with your Costco to see if they offer such a clinic where you may get shots at a lower cost compared to your doctor's office.
On some insurance plans, there may be no out-of-pocket cost at all. Even if you don't have health insurance, Costco generally keeps costs low.
Stop overpaying when you shop online
Shopping online has its perks. It's super convenient, but it can be time consuming to find the best deals. Instead of hunting for coupon codes (that don't always work!) and opening tons of browser tabs comparing prices, you can try Capital One Shopping.
Capital One Shopping makes saving money effortless. Just add the browser extension and when you check out, it'll scour the internet for coupon codes to help you save cash. And before you check out at 25+ major retailers, Capital One Shopping will notify you with a friendly pop-up if the item you're buying is available cheaper somewhere else.
Capital One Shopping is free to use and won't show you ads. Add it today and stop overpaying!1
Get vaccines before you travel
Planning an international trip to parts unknown? You may need particular vaccines to travel to certain places. And these shots may run into the hundreds of dollars.
Costco pharmacies have a range of shots, including for diseases like hepatitis A and B, typhoid, yellow fever, and more. For $39.99, you can get a full travel consultation.
By getting these vaccines at Costco, you can potentially save money compared to other outlets — and protect yourself while traveling overseas.
Get your eye exams and glasses at Costco Optical
Regular eye exams are essential for maintaining good vision health, but at outlets like Lenscrafters, that can cost a pretty penny, depending on your insurance. That's why this Costco hack is one of our favorites.
Costco Optical eye exams are generally affordable. Additionally, they have a wide selection of eyeglasses and contact lenses for a variety of budgets. So once you finish your exam, you can order lenses, frames, and anything else you need without breaking the bank.
Spend less on reading glasses
Costco is a great place to find inexpensive yet quality options if you only need reading glasses. They sell a variety of readers with different magnification strengths at low prices.
Stock up on a few pairs so you always have them handy when you need them — especially if you constantly lose them or forget they're on top of your head.
Buy your over-the-counter medicines in bulk
Regarding OTC medicines like pain relievers, allergy medications, or antacids, Costco's bulk packaging can save you a lot of money. For example, you can buy 1,000 500-mg tablets of acetaminophen for a mere $9.99. No one can argue that's not a reasonable price.
The same is true for common medications like omeprazole and ibuprofen. So it's more than worth the membership cost if you use one or more of these meds frequently.
Stock up on bulk vitamins and supplements
Maintaining good nutrition is essential for your health. To that end, Costco sells a range of vitamins and supplements. Again, buying these items in bulk can save you money compared to purchasing smaller bottles at regular grocery stores.
Just make sure you talk to your doctor and make sure you're supplementing with products they recommend, as some may interact with other medications — or not be helpful at all.
Save on walkers, wheelchairs, and canes
If you or a loved one requires non-prescription mobility aids such as walkers, wheelchairs, or canes, Costco's health care department may be an affordable option. They sell a selection of these items at competitive prices. The customer reviews vouch for the quality.
Again, make sure your doctor knows you're buying such items from Costco and approves of them. These products aren't a substitute for more advanced equipment.
Earn 2% cash rewards at grocery stores and Costco
The Wells Fargo Active Cash® Card(Rates and fees) is a powerful rewards card that allows you to earn unlimited 2% cash rewards on purchases — including on groceries, even at warehouse stores like Costco.

New cardholders can also earn a one-time cash rewards bonus — $200 cash rewards bonus after spending $500 in purchases in the first 3 months!
If you're looking for a powerful rewards card that offers an extended intro APR period, look no further, the Wells Fargo Active Cash® Card checks that box too!
This card also offers an intro APR of 0% for 15 months from account opening on purchases and qualifying balance transfers (then 20.24%, 25.24%, or 29.99% variable). Which is great for someone who wants a break from high interest rates, while still earning rewards.
The best part? There's no annual fee.
Click here to apply for the Wells Fargo Active Cash® Card now.
Save on hearing aids
Costco sells hearing aids at some of its warehouse locations. In fact, Costco has 11% of the hearing aid market in the U.S. 
With that volume, the savings can be significant, especially considering the high cost of hearing aids in traditional settings. You can also get tested to assess your specific needs at some outlets.
However, the same caveat is at play here, as hearing aids are anything but a one-size-fits-all device. But if the devices Costco offers match your needs, you can save some cash.
Save on all of your nutritional needs
Costco stocks a wide range of nutritious foods that can have medicinal impacts on your diet. From fresh produce to organic staples and bulk items, you can stock up on wholesome food while keeping your budget in check.
This includes specialty items like protein shakes and powders, kids' products, food for folks with compromised immune systems, and more.
Test yourself before you wreck yourself
Need to do a blood test to see how your levels are balancing? For less than $50, Costco sells a kit that detects cholesterol levels and liver function. For some, that can be less than what you would pay at your doctor's office.
With regard to COVID-19 tests, Costco sells a FlowFlex brand box of five tests for only $31.99. That's less than what you pay at many other pharmacies and stores.
Buy oral care items from the warehouse
Good oral hygiene is crucial for overall health, especially as we age. Fortunately, Costco sells many oral care products, including water flossers, electric toothbrushes, replacement heads, analog toothbrushes, toothpaste, floss, and mouthwash.
Reviews for these products across the board are good, so now you have no excuse the next time your dental hygienist lectures you for not flossing enough.
Get menstrual and continence hygiene items for less
While talking about this stuff might make a few folk blush, it's important. Costco stocks menstrual hygiene products like pads and tampons at competitive prices. Additionally, they carry continence hygiene items such as adult diapers and incontinence pads.
For those who deal with menstrual pain, you can also buy heating pads and all the Aleve you need. There's also plenty of chocolate for the rough days.
Fill up your first-aid kit
Every household should have a well-stocked first-aid kit for minor injuries and emergencies. Costco sells a wide range of first-aid supplies, including bandages, antiseptics, Q-tips, hand sanitizer, pain relievers, and more. You can even score thermometers to check body temps.
They also carry fully stocked FSA-eligible first-aid kits if you don't have one at home already. Don't forget to add face masks to protect yourself in public.
Bottom line
Whether you need prescription medications, vaccinations, eyeglasses, mobility aids, or other health care essentials, Costco's competitive prices and bulk offerings can help you save.
For even more savings, use the best credit cards for your Costco purchases. Some offer cash back rewards or bonus points on warehouse club spending, which can further reduce your health care expenses.
Lucrative, Flat-Rate Cash Rewards
Current Offer
$200 cash rewards bonus after spending $500 in purchases in the first 3 months
Rewards Rate
Earn 2% cash rewards on purchases