There are many reasons you may choose to buy life insurance coverage. You could purchase a policy to protect your spouse and children, were something to happen to you. Or you might buy coverage to ensure your final expenses are covered.
Determining why you want to buy life insurance is only the first step, though — actually applying, and being approved, for coverage is a whole other animal. And for some, the life insurance application process could result in denial.
There are several reasons you may be denied when applying for life insurance. Some have to do with your lifestyle choices, whereas others could be out of your control entirely.
Here's a look at some of the most common causes for denial, why they matter, and what to do if you are denied life insurance coverage.
8 reasons you may have been denied life insurance
1. Age
Every insurance company sets its own rules regarding age limits, the types of life insurance policies it offers, and how much life insurance you can purchase.
Depending on how old (or sometimes how young) you are, this could mean you are unable to buy new coverage or renew an expired term policy. In some cases, you may just be limited in the type of policy you are able to buy.
For example, Haven Life issues term insurance policies to customers between 18 and 64. On the other hand, term coverage from Principal Life Insurance is available all the way up to age 80, but you'll need to be at least 20 years old to buy a policy.
2. Certain health conditions
If you have been diagnosed with specific medical conditions or have certain concerns in your health history, you could have trouble buying a new life insurance policy. Even if you are able to buy coverage, you might find that you don't qualify for the best rates or that the amount of coverage you're able to buy is limited (coverage limits or term lengths).
Some companies, for instance, won't issue policies to customers with a history of alcohol abuse. Others may not offer coverage to those who have been diagnosed with certain cancers, diabetes, or even heart disease.
One way around this is to purchase a guaranteed acceptance policy. With guaranteed acceptance policies, there are typically no health-related questions and no medical exam, though these policies tend to be more expensive than traditional term or whole life insurance coverage.
3. Poor medical exam
If you are required to undergo a medical exam as part of your life insurance application, the outcome will be very important. That's because poor medical exam results can raise your premiums or, if they're bad enough, result in a denial for coverage altogether.
This can happen if the medical exam finds that your body mass index is too high, or if you have high cholesterol or blood pressure. Your blood and/or urine tests could also show you have markers for kidney disease or diabetes, and some insurers will even test for things such as HIV or STDs. All of these have the potential to limit your coverage, raise your rates, or preclude you from coverage entirely.
4. Positive drug test
The best life insurance companies typically ask about alcohol and drug use as part of the application process. If you're asked to submit to a medical exam, you may also have your blood/urine tested for these substances. Depending on your answers — and the results of your exam — you could be denied life insurance coverage.
Some insurance companies will deny you coverage for any drug use. Others may allow for a certain level of recreational use (such as marijuana), but you might be forced to pay the same rates as nicotine users.
5. Past financial issues
Life insurance companies make an effort to take on as little risk as possible. In some cases, this means rejecting customers who have a history of financial instability.
If you have filed for bankruptcy in the past, for instance, you might be denied life insurance coverage. Or, if an insurer is still willing to offer you a policy, you may be quoted higher premiums and/or have to wait a certain period of time (typically two years) between when you apply for coverage and when your bankruptcy was discharged.
6. Risky activities
Some insurance companies are willing to take on more risk than others. If you have a high-risk job or engage in risky activities (such as hobbies), you may be denied life insurance coverage even if you are the perfect candidate otherwise.
The risky activities that could get you denied will vary from one insurer to the next. However, they typically include things like:
Piloting private aircraft
Bungee jumping or skydiving
BASE jumping
Race car driving
Rock climbing
Scuba diving

Additionally, there are insurance companies that will not write new policies for active duty military or those who plan to enlist. If they do write policies for military members, they typically won't approve new applications (or process claims for death benefits) if the insured is deployed to a high-threat area.
Even if you're not denied life insurance coverage due to high-risk activities, you will likely see them reflected in your quoted premiums.
7. Poor driving record
Most of us will, at some point, get a speeding ticket and/or be involved in a fender bender. Life insurance companies understand that, and you typically won't be penalized for having a few reports on your driving record.
Rack up too many moving violations, however, or get convicted of a serious offense — such as a DWI/DUI — and you may be denied life insurance coverage altogether. Some companies may have a required waiting period. For instance, you cannot get coverage until so many years have passed since your last conviction. You may also be required to pay a surcharge for your policy.
8. Previous denials
If you're denied coverage with one life insurance company, you may have better luck with another company (depending on why you were denied in the first place). However, there are some instances in which a denial could hurt your chances with another company.
When applying for a new life insurance policy, you may be asked whether you've recently applied, and been denied, for coverage through another company. If the answer is yes, some insurers may assume that you will not pass their own underwriting requirements and deny you.
What factors impact your life insurance premiums?
Each of the factors mentioned above can potentially result in a denial of your life insurance application. And even if they don't prevent you from buying a policy altogether, they can still affect the premiums you'll be charged for your coverage.
Although life insurance is worth the investment, considering the peace of mind it can provide, no one wants to pay more than they have to for coverage.
Here are a few situations in which you'll probably be approved for a life insurance policy, but are also likely to see your premiums affected:
You were treated for cancer, though you have been in remission for the past few years.
You haven't been diagnosed with any health conditions, but you admit to being an occasional (or past) smoker.
One or both of your parents died before age 65, or you have a family history of conditions such as heart disease or cancer.
Your medical exam results show early markers for diabetes or kidney disease.
You're currently controlling your high blood pressure with prescription medication.
You've gained 40 pounds in the last year, which equates to about 20% of your body weight.
Denied life insurance? Here are some next steps
If you apply for a new life insurance policy and get denied, you still have options.
First, the company should provide you with an explanation as to why you were denied life insurance coverage; depending on the reason, you may simply be able to apply elsewhere with better chances for approval.
If you were denied due to your age, for instance, look for a company with broader age limits. If you were denied because of your medical history, opt for a guaranteed acceptance product that won't require a medical exam or even ask questions about your health. You may wind up paying higher premiums, but it could be worth it in order to secure coverage.
The bottom line on life insurance
Buying life insurance is an important part of many people's financial plans. However, actually acquiring the insurance coverage you need can be tricky, especially if you're older or have certain medical concerns that could result in a denial.
There are a few important factors that go into life insurance policy approval, such as age, health history, drug use, and even financial stability. Where you fall in these categories can determine not only your premiums but whether you're approved for coverage at all.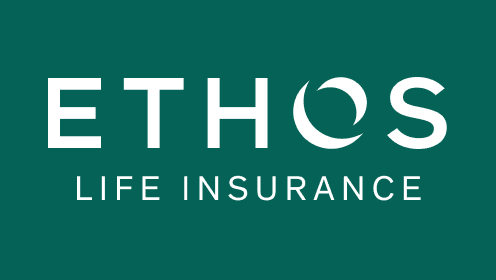 Ethos - Life Insurance Benefits
No medical exams
Same-day coverage
Affordable policies
Honest advice. No up-selling.