Identity theft continues to be a threat as criminals work to develop new processes for committing fraud. Although the number of identity theft victims fell to 14.4 million in 2018, down from 16.7 million in 2017, more victims are paying out-of-pocket for the liability of fraud. In 2018, 23% of victims had personal expenses that went unreimbursed due to fraud, according to the 2019 Identity Fraud Study from Javelin Strategy & Research. This percentage is three times higher than it was in 2016.
The losses from fraudsters opening new accounts under victims' names also increased, from $3 billion in 2017 to $3.4 billion in 2018. Although many of the common targets — mortgages, student loans, car loans, and credit cards — were a focus of attack, criminals also began to focus their attention outside of financial accounts, on things such as loyalty and rewards programs and even mobile network operators.
Even though card fraud was shown in the study to be on the decline, identity theft is still prevalent. Taking measures to protect yourself now can help you with learning how to manage your money and avoid becoming a statistic.
If you're wondering how to protect yourself from ID theft, here's how to start.
The 4 types of identity theft
Unfortunately, criminals aren't going to limit their activities to just one method of fraud. With there being more than one way for your identity to be stolen, you need to take even more precautionary measures to protect yourself.
Here are four different types of identity theft you should be aware of:
1. Financial identity theft
Financial identity theft is often the most common form of identity fraud and encompasses all instances of a person's information being used for another person's financial gain. This includes a fraudster using your bank account or credit card numbers to steal money to make purchases, or using your Social Security number to open a new credit card. This can also include auto-lending and mortgage fraud.
To give you an idea of how widespread financial identity theft is, a recent FinanceBuzz survey shows that 60% of U.S. adults surveyed report finding fraudulent charges on their credit and debit cards. In other words, you're more likely to be a victim of identity theft than not.
2. Tax identity theft
You may dread tax season, but it's a favorite time of year for identity thieves. Tax identity theft occurs when a criminal files a tax return in someone's name before that person files their own taxes.
Unless the Internal Revenue Service (IRS) contacts the taxpayer because of an issue with their return, fraud in this area can remain undetected until the real tax return is filed. To make matters worse, the real return can be denied because a return has already been filed. The takeaway? If you can, file sooner rather than later.
3. Medical identity theft
Like tax identity theft, medical identity theft can be harder to discover than other types of ID theft. Unless the victim receives a bill for care they never received, it is difficult to detect.
Where federal law generally limits your liability for fraudulent credit card activity to $50, no such protections exist for stolen medical identity. According to a 2015 survey on medical identity theft by the Ponemon Institute, a cybersecurity research firm, 65% of victims spent an average of $13,500 to resolve the problem, including obtaining legal counsel and repaying insurers for medical costs incurred by the thieves.
4. Employment-related identity theft
Although it's not as common as the other types of identity theft, employment ID theft is also a problem. This occurs when a criminal applies for a job using your Social Security number. And because employers report income to the IRS, which the government expects you to pay taxes on, it can be costly. The best way to spot employment-related identity theft is to check your credit report. Flag anything you don't recognize, and keep an eye out for W-2s from an employer for which you didn't work.
How to protect yourself from identity theft
Taking so many precautions to protect yourself may seem overwhelming, but considering what's at stake, nothing could be more necessary. You can do several things right now to beef up your security and make it even just a little more difficult for criminals to gain access to your personal information.
Here's how to protect yourself from identity theft both online and offline:
Be proactive with credit monitoring
Make it a habit to check your accounts, financial statements, and health insurance claims for fraudulent activity
Ensure that your passwords are strong (consider using a password generator)
Freeze your credit (if you don't plan on opening new lines of credit)
Avoid giving out your SSN unless absolutely necessary (and don't give it to anyone claiming to be the IRS)
Safeguard your personal info on social media
Ensure you're picking up your mail every day
Check over your shoulder when at the ATM or when on your phone/computer in public
Think twice about what you throw in the trash (dumpster diving is real)
Make sure your wallet or purse isn't easily accessible
What to do if you're a victim of identity theft
The actions laid out above can be a huge step towards protecting yourself from identity theft; however, criminals are always working to find new ways to commit fraud. If you become a victim of identity theft despite the steps you took to protect yourself, here are some steps to take to remedy the situation. Most importantly, act fast.
1. Contact the companies and banks where the identity fraud occurred
Call the fraud department of the bank, credit card issuer, or any other company where you know the identity thief used your personal information. Place a freeze on your account and then follow the company's procedures. You may need to close the compromised account entirely and open a new one.
2. Contact the credit reporting agencies and set up alerts
You only need to contact one of the three major credit reporting agencies — Equifax, Experian, or TransUnion — to place fraud alerts or freezes on your accounts. That agency will then alert the other two. However, as an added precaution, you may also want to reach out to each credit reporting agency individually.
If your wallet, Social Security card, or other personal or financial information is stolen, or you're worried about becoming a victim of identity fraud, you can place a fraud alert on your credit for one year. Alternatively, you can place an extended fraud alert or even freeze your credit entirely. An extended fraud alert lasts seven years and requires a business to verify your identity before it issues new credit. A credit freeze stops all access to your credit report.
3. File a report with the FTC
If someone is using your personal information to get a tax refund, open new accounts, make purchases, etc., report it to the Federal Trade Commission (FTC) online at IdentityTheft.gov or by phone at 1-877-438-4338.
This government resource will help you create your identity theft report and a personal recovery plan based on your situation. Reporting online is the only way to generate a report and recovery plan.
4. Obtain copies of your credit report
The same FinanceBuzz survey shows that, though a majority of people have been victims of identity fraud, more than one-third of people have never requested a free copy of their credit report — something everyone is entitled to once a year.
Ask each of the three major credit reporting agencies for a copy of your credit report. It's important to look over all three reports to help ensure you're not missing anything important, as each report may be different. Review the reports carefully for transactions you don't recognize. If you notice fraudulent activity, place a security freeze on your credit. You are entitled to one free credit report from each of the three major credit bureaus once a year, which you can receive at AnnualCreditReport.com.
4. You may need to alert your local police department
Filing your report with the FTC eliminates the need to file a police report, in most cases. However, you should still file a police report if you know the identity of the thief, the thief used your information in an encounter with the police, or if a credit or debt collector insists that you produce a police report.
5. Notify other organizations where your information could be used
If your identity is stolen, you also want to notify other organizations where your identity could be used to commit fraud. This includes the IRS to make sure you're aren't a victim of tax-related identity theft, your health insurance company's fraud department, doctor's offices, and any other company you have accounts with.
2 credit cards that offer credit monitoring services
Financial identity theft is the most common type of identity theft, and choosing credit cards with built-in credit monitoring can offer an added layer of protection. Luckily, most credit cards offer a form of credit card fraud protection nowadays; however, some credit card issuers offer better protection than others.
Capital One Venture Rewards Card
The Capital One Venture Rewards Card is one of the best credit cards for minimizing your chances of becoming a victim of fraud. You can set up security alerts to be notified if Capital One notices suspicious transactions on your account. Plus, this card offers $0 fraud liability, and the ability to lock your card right from the Capital One Mobile app.
On top of that, the Capital One Venture card gives you access to Eno. With Eno, you can pay for online purchases using virtual card numbers and keep your actual card number to yourself. In addition, Eno automatically sends you useful insights and alerts about your account, like if Capital One detects a potential mistake or unexpected charge.
Capital One also makes it easy to sign up for CreditWise. CreditWise is free and available to anyone — regardless whether you're a customer of Capital One — and allows you to get alerts when your TransUnion or Experian credit report changes.
Chase Freedom Unlimited credit card
The Chase Freedom Unlimited credit card, as with any of Chase's credit cards, provides top-notch account protection features for its customers. You'll receive round-the-clock fraud monitoring, the ability to lock and unlock your card, and free credit monitoring with Chase Credit Journey.
With Chase Credit Journey, you can set up alerts to be notified about changes to your credit that can help protect you from identity fraud. If you do become a victim of identity theft, Chase offers zero liability protection, so you won't be held responsible for unauthorized charges made with your card or account information.
Credit card issuers with zero fraud liability
In addition to the legal limits of your liability for unauthorized use of your credit card (up to $50 under the Fair Credit Billing Act), several credit card issuers will help even further. All of these issuers have a $0 fraud liability policy:
American Express
Bank of America
Barclaycard
Capital One
Chase
Citibank
Discover
PNC Bank
USAA
U.S. Bank
Wells Fargo
The final word on identity theft protection
Although you can't ever be 100% sure you'll never fall victim to identity theft, you can take several measures to make it harder for criminals to steal your identity. Instead of waiting until you've been affected, be proactive and start protecting yourself today.
Most importantly, if you discover that you've been targeted by an identity thief, don't wait to report it. Act fast and follow the steps outlined above to remedy the situation.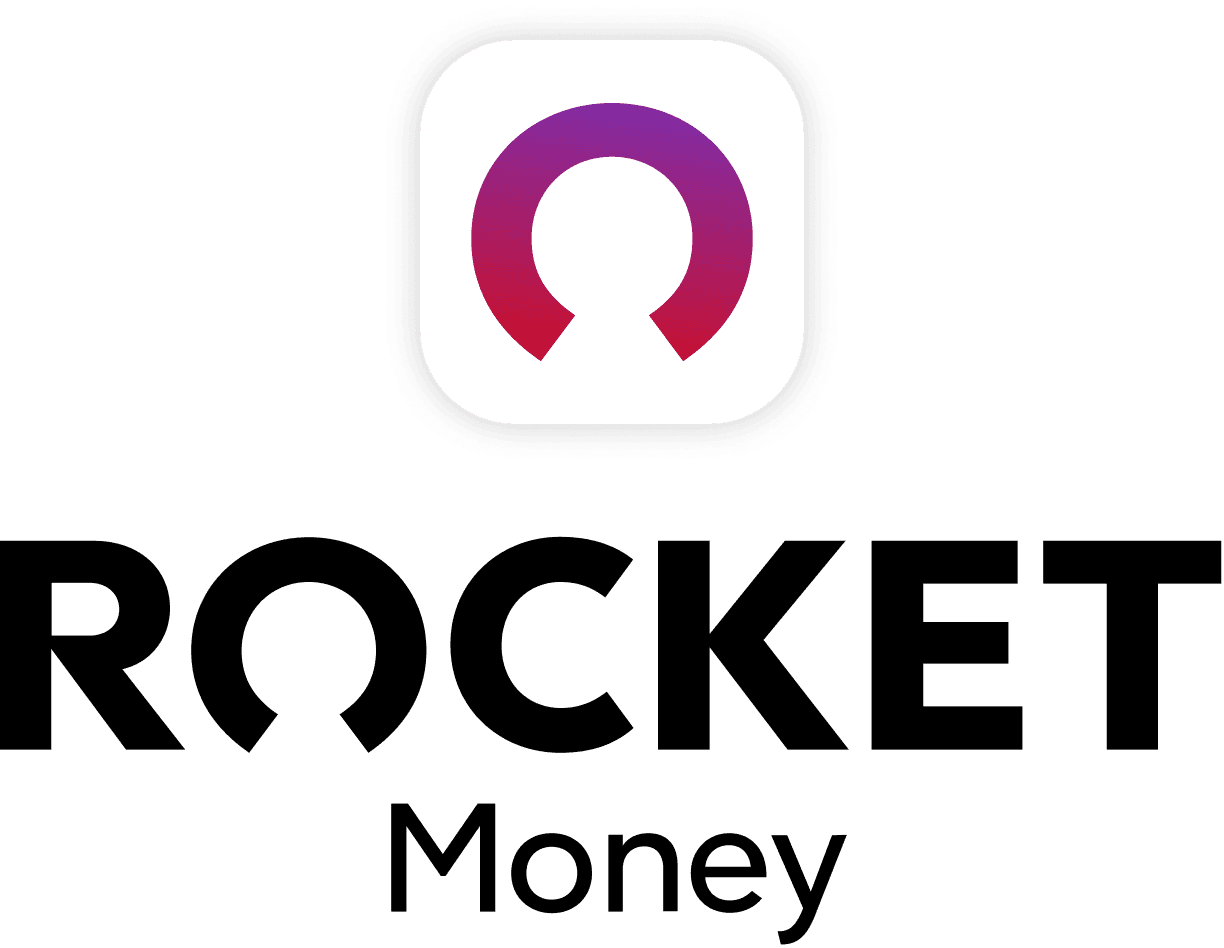 Rocket Money Benefits
Automatically find and cancel subscriptions
Slash your monthly phone, cable, and internet bills
Save an average of up to $720 a year