Dividend stocks offer a simple way to earn income by doing basically nothing. You buy a stock, wait a while, and then get an automatic deposit into your account.
And with the stock market dropping a ton in 2022, you might be looking for some "deals" on dividend stocks that can help you boost your bank account.
We've found three dividend stocks that have dropped a LOT in price, and examined the details of each to help you determine if they're a good buy or not.
What are dividend stocks?
Dividend stocks are publicly-traded companies that distribute regular payments to shareholders from company profits.
These companies are typically consistently profitable businesses that pay out cash dividends from the excess profits earned throughout the year.
To receive dividends, you simply need to purchase a dividend-paying stock and then wait for the dividend payment to deposit into your account. Payments are made on a regular schedule and typically distributed quarterly.
Dividend stocks have long been a popular investment choice due to the passive income generated, as well as the fact that most dividend-paying stocks are large corporations with a long track record of success.
Pro tip: Look for dividend stocks and invest in them easily using an investing app or online brokerage.
How does the market affect dividend stocks?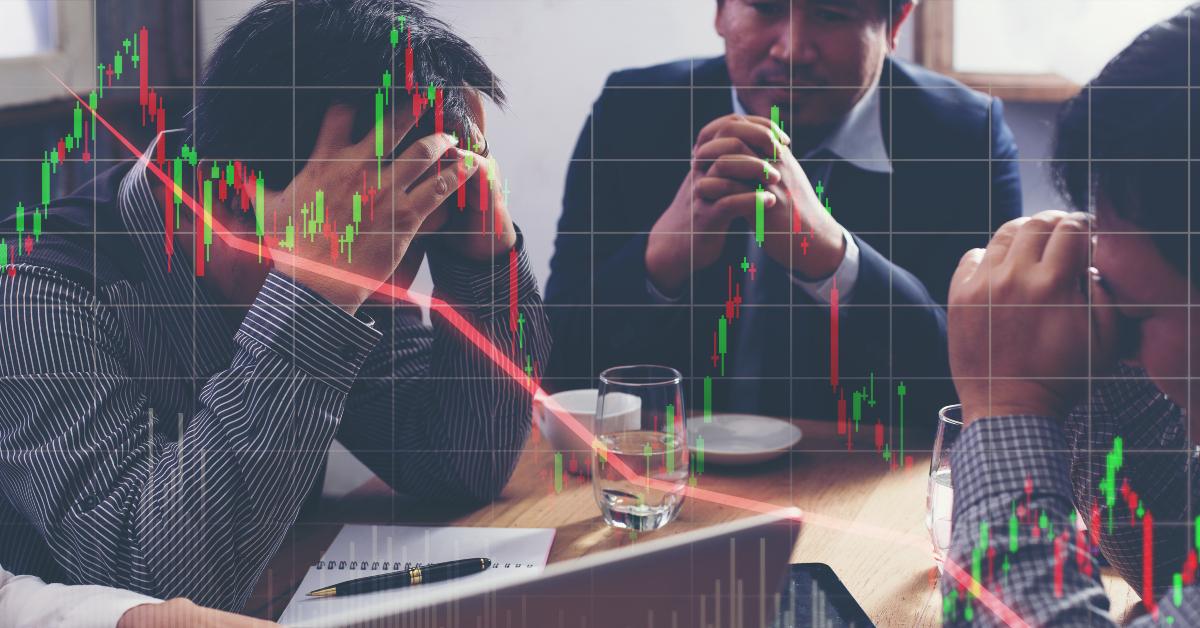 Dividend stocks are widely regarded as a "safe" investment, though they are not immune to the ups and downs of the market. In fact, many of these "safe" stocks were down more than 20% in 2022 alone due to the overall market conditions.
Dividend stocks, like any other publicly-traded company, are listed on public exchanges (like the New York Stock Exchange) and can be traded.
When investors see trouble in the markets (such as the Fed raising interest rates at a historical pace), they may rush to sell their stocks — dividend stocks included.
This selling pressure can cause a drop in demand for a particular dividend stock, forcing the price to drop. And while high-quality dividend stocks typically still pay out a dividend, even when markets are tumbling, the share price of those stocks can drop a LOT.
But just because the price drops, it doesn't mean the stock is a bad deal. In fact, it may be the perfect time to buy a high-quality dividend stock if you plan on holding it for a while.
We've found three top-tier dividend stocks that are down a lot this year but are still solid companies.
Verizon Communications (NYSE:VZ)
Verizon has been a publicly-traded company for almost 25 years and has also paid generous dividends to shareholders throughout the years.
In fact, Verizon has increased its dividend payment for 16 years straight and is quickly approaching Dividend Aristocrat territory (25 years of payout increase).
In 2022, the Verizon share price tumbled (along with the rest of the market), and is currently down over 25% on the year.
However, the firm is still paying out an eye-watering 6.85% APY (based on current share prices) dividend to shareholders, with distributions made quarterly.
Verizon has struggled with subscriber growth and has lost subscribers overall in 2022, while competitors AT&T; and T-Mobile have gained over one million subscribers each. This has caused Verizon's share prices to drop more than that of its counterparts.
But even with the loss of subscribers, Verizon expects revenue growth in 2022 and is implementing cost-cutting measures to further pad the profit of the company.
Verizon has always been a high-quality dividend company, and now may be a good time to scoop up some more shares at a discount.
Target (NYSE:TGT)
Target is a nationally-recognized discount retailer that has been traded publicly since 1967 and offers a generous dividend plus stable growth over the past few decades.
Target is also one of the best dividend stocks around. It's increased its dividend every year for the past 51 years, putting it in the same territory as companies like Coca-Cola and Johnson & Johnson.
In 2022, Target share prices dropped nearly 30% after some inventory mishaps earlier in the year, and haven't recovered much since then.
Target is still paying out a solid 2.64% APY dividend to shareholders, and with an annual streak of increases intact, investors can expect another increase in 2023.
Target share prices remain depressed as inventory issues remain, but Target is still profitable, with over $700 million in net earnings in the third quarter of 2022 alone.
Target is still one of the biggest players in the retail space, and continues to take market share from competitors. But is it a good buy right now?
With recent misses in its Q3 earnings report and talk of cutting expenses, Target seems to be in defensive mode. But rest assured, dividend payments will continue paying out like clockwork. Just don't expect the share price to skyrocket any time soon.
3M (NYSE:MMM)
3M is best known as an adhesive brand (tapes, velcro, etc.), but it is also a manufacturing giant that produces over 60,000 products globally. But did you know it's been publicly traded since 1946?
3M has also paid out dividends for over 60 years and has increased the annual dividend every year for the past 64 years. 3M currently is paying out a 4.72% APY dividend to shareholders, which is a solid amount of passive income.
But 3M hasn't had a great year, and share prices have dropped nearly 30% since the beginning of 2022.
3M stock share prices have never reached the previous high back in 2018, so investors have relied on the high dividend yield.
Why the big drop in share price? 3M makes a lot of products. But with more products, comes more liability.
3M is also staring down a large number of lawsuits due to defective products. There are over 200,000 individual lawsuits due to defective earplugs for military members that led to hearing loss.
So, while 3M offers a solid dividend and a long and storied history, they may have more challenges ahead in meeting the obligations of the ongoing litigation and pending substantial settlement costs.
Bottom line
Dividend stocks allow you to make extra money the "easy" way. You simply buy a stock and way until the payout comes.
But just because a stock pays a high dividend doesn't mean that it is a great deal. And if stock prices are down a lot, there's usually a reason.
It's also important to remember that, while dividend stocks provide you with regular income, those dividends may be taxed at a higher rate than just buying and selling a regular stock.
Public Benefits
Get $3-$300 in free stock when your account is approved*
Invest in 1000s of stocks and ETFs with fractional shares—no account minimums
Follow friends in a social feed and learn from a diverse community of investors
* Free stock offer valid for U.S. residents 18+. Subject to account approval.