Planning for retirement, especially if you want to retire early, could also include nailing down your estate plans.
You may be considering what to do with your home after you're gone and might think it's a good idea to leave it to your kids.
But before you set that in your will or trust, here are a few reasons why you may not want to bequeath your home to your children.
Get out of $10,000 or more in debt
Credit card debt is suffocating. It constantly weighs on your mind and controls every choice you make. You can end up emotionally and even physically drained from it. And even though you make regular payments, it feels like you can never make any progress because of the interest.
National Debt Relief is designed specifically to help you get out of credit card debt faster, without having to make drastic life changes. With National Debt Relief, you could pay off your credit card debt (with potentially way less interest) in one simple monthly payment.
How to get National Debt Relief to pay off your debt: Sign up for a free debt assessment here. (Do not skip this step!) By signing up for a free assessment, National Debt Relief can immediately assist you in paying off your debt, but only if you schedule the assessment.
There may be tax implications
One of the biggest issues from leaving your home to your children is the tax implications they could face when you're gone.
Capital gains taxes could be a big issue for your kids to deal with, especially if the home cost has increased significantly since you originally purchased the property.
Talk to a tax attorney or an attorney familiar with trusts and estates to make sure you consider the tax issues involved with your kids inheriting the property.
There's potential for sibling squabbles
It's also important for you to understand your kids' relationships with each other before you hand over your home in your will.
Your kids may disagree when it comes to issues related to your home. One of the children may want to keep the house while the others want to sell it. Will that child be able to buy out their siblings?
If you decide to leave your home to your children, clearly spell out what should happen to your home after your death so there's no squabbling.
It locks up equity
Your home is likely to be your most valuable asset, but that also means there's quite a bit of cash locked up in it.
Consider the equity in your home when you're thinking about your estate plan as well as your retirement planning.
Don't be afraid to consider your home part of your retirement planning. You may want to sell it before you die to unlock the cash for health care or assisted living.
Don't let home repairs drain your bank account
Did you know if your air conditioner stops working, your homeowner's insurance won't cover it? Same with plumbing, electrical issues, appliances, and more. Not being able to make repairs could leave you in a bad situation — but a home warranty could protect you against surprise expenses.
Whether you're a brand-new homeowner or you've owned your home for years, a plan from Choice Home Warranty could pick up the slack where homeowner's insurance falls short.
If a covered system in your home breaks down, you can call their hotline 24/7 for assistance to get it repaired. They have a network of over 15,000 technicians that can assist you, making sure any issue can be taken care of swiftly — without breaking the bank.
Not sure if it's for you? Rest easy: they were named one of the "Best Home Warranty Companies" by US News 360 Reviews and were awarded Best Company's 2020 Consumer's Choice Award. For a limited time, you can get your first month free when you sign up for a Single Payment home warranty plan.
You haven't paid off your mortgage
Consider how your kids will pay the monthly mortgage if you expect them to move into the home after you die. If they need help paying the mortgage, you must account for that in your will.

If you want your children to live in your home, make sure your children can afford the mortgage payments. Or you can set aside cash in your will to make the payments.
Your kids don't want it
You may want to leave your home to your kids, but what if they don't want you to leave it to them?
Consider different options, like selling the home before you pass away. You could also make specific arrangements, so your kids don't have to deal with the additional burden of what to do with your house when you're gone.
It's cheaper to sell it to them now
Housing prices are high, and many young people are struggling to enter the housing market. Consider helping your kids out now instead of waiting until you've passed away.
Check out your options to sell your home to your kids now. You could sell it to them, remain living there, and pay them rent. 
If your lender agrees, your children could assume your mortgage, or you could refinance your loan and add your children to the title.
You'll need to consult a tax attorney to see the implications for any type of sale. 
Your kids have financial problems
Millions of Americans struggle with financial issues, and your kids could be in that group.
You may intend to leave your home to them so they have a place to live, but their creditors may be able to go after the house or inheritance.
Make sure you have a good understanding of your kids' debts and other financial issues. You don't want the money or home you plan to leave to become an issue with debt collectors.
You're behind on property taxes
Your home can be a good place for you to live, but you may also have financial issues when it comes to holding on to that home.
Some debt, such as credit card debt, may not be inherited in the U.S. However, property taxes may be passed down to the person who inherits your home. 
Consider the tax burden you're carrying and may be passing on to your kids if they inherit your home.
You're playing favorites
You may think one of your kids may need your home more than your other children. Perhaps they live nearby or are struggling with housing while your other kids have more stable housing situations.
It's important to avoid playing favorites. Your decision could result in hurt feelings and bitter fights when you're gone.
Think about compensating your other children with equal amounts of your assets in exchange for leaving a home to one child. 
Or clearly spell out in your will how you want the house handled after you're gone so that it's equal for everyone.
They can't care for your home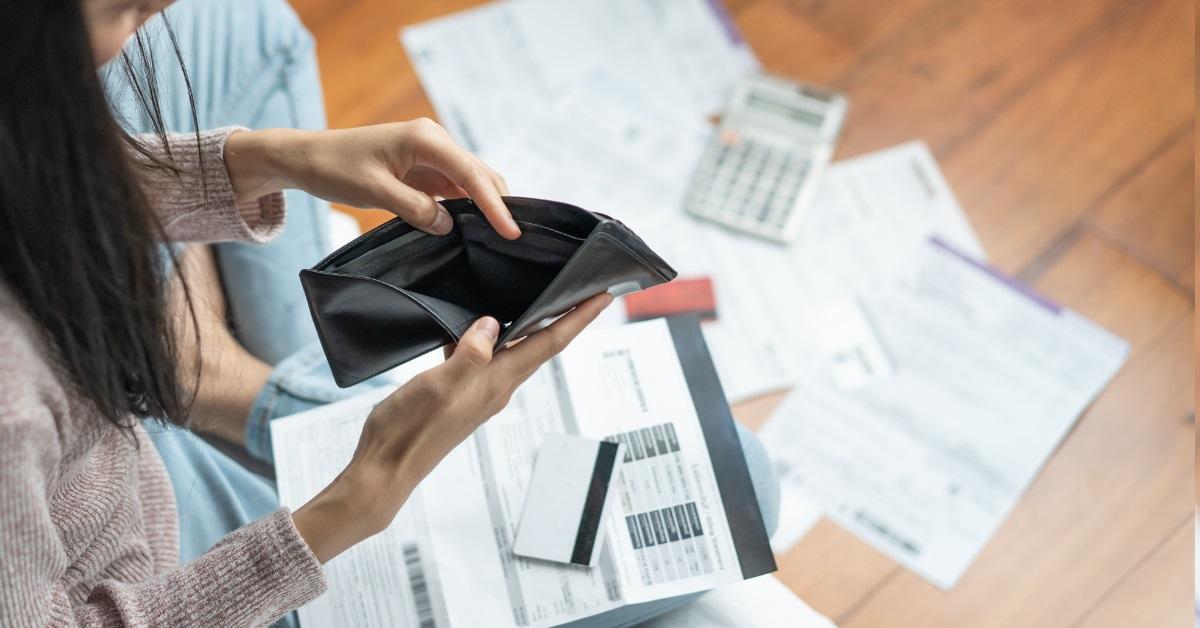 Owning a home isn't just about handing off the property to your children and being done with it.
Remember all the things you have to pay for regularly, such as utilities, maintenance, and repair issues.
You may be trying to help your kids by giving them your home because they can't afford it. But it's essential also to make plans for a trust or other financial means to help them pay for the house's upkeep.
They'll be too sentimental
You may want to leave your home to your kids because it was the house they grew up in or the home you inherited from your parents.
But the sentiment attached to a home could make decisions for your children harder when you're gone.

Make sure you clearly explain what you want to do with the property. And if they don't want the property and want to sell it, be sure you let them know that's OK, too.
You're on Medicaid
Medicaid is an excellent option if you can't afford medical care on Medicare alone.
But there are issues with Medicaid if you pass away and your kids have to deal with your estate, including your home. 
This is known as estate recovery. If you're on Medicaid and pass away, the state may try to recover money it paid to you for your care.
Instead, make sure you are aware of any problems your kids could face when you pass away while on Medicaid. You should consult an attorney to make a plan that can protect your kids and your assets from estate recovery.
Bottom line
Make sure you understand all of the financial and emotional effects of leaving your home to your children.
Consider your financial situation and your kids' to ensure you're making the right decision for everyone. 
You may be doing well financially, but your children may not have the same financial means to handle your home if they inherit it.
And remember to talk to your kids about inheriting your home before you die so they can be prepared to take on the property or sell it.
National Debt Relief Benefits
No upfront fees
One-on-one evaluation with a debt counseling expert
For people with $7,500 in unsecured debts and up