Arizona is a state that's long attracted people who are retiring. It could be the lack of cold winters or the dozens of golf courses in the area. 
While it may seem like an attractive option, if you plan to invest for retirement, you want to avoid throwing your money away when the day finally comes. 
There are a few big reasons Arizona could leave you a bit disappointed in those goals.
It's hot
The thought of not having to deal with snow can be a very alluring reason to consider a move to Arizona. There's little doubt the state is warm, but it's actually hot and often uncomfortably hot. 
The average temperature in Phoenix in the summer months can be 105 (that means some days are much hotter). 
High temperatures can limit your ability to get out to enjoy the area's natural beauty and often mean lots of air conditioning to keep homes comfortable.
Dust storms are a thing
Weather is a factor for other reasons, too. A dust storm (also called a haboob) can be a powerful and often frightening experience to be a part of, and they happen in Arizona rather often. 
Dust storms sweep up debris, often impacting the overall air quality for a period. They can also trigger allergies and respiratory conditions in some people and can cause damage to your home when powerful enough. 
The state also has a monsoon season which often brings much-needed rain but also some violent wind speeds.
It's not that affordable
Arizona does not have the high cost of living of New York or California, but it's not the cheapest place to live either. It ranks around the middle of the pack and is comparable in cost of living to Virginia or Pennsylvania.
The rising cost of real estate may have hampered some in the region as well, especially those who are renting. Rental costs in the area rose nearly 30% year-over-year from 2020 to 2021.
Your garden isn't likely to be green
There's no doubt that for some people, yard work, gardening, and even vegetable gardens are must-have activities during retirement. Arizona will leave you a bit dry in that area. 
Most of the time, your yard will be dusty, clay, stone, or rock. You're not likely to have a lush, green lawn, no matter how much you work on it. 
There are beautiful cacti and even some roses that do well here, but it's much harder and labor-intensive to garden in Arizona.
There's no public transportation
Some areas have public transportation for seniors, but most suburbs don't have an easy-to-use subway system or bus transportation service available. 
Larger urban areas have bus transportation, but it's not very convenient to use. Many people rely on third-party companies like Uber to help them get around.
Most common in Arizona is having and driving your own car. If your retirement budget anticipates lower car costs, using ridesharing services or your own car could add to your overall costs.
Taxes are frustrating
When it comes to taxes, know the details here. First, Supplemental Social Security and Social Security, in general, are not taxed. That means if you plan to use your monthly check as your primary income while living here, Arizona is a good place to live.
However, the state does tax 401(k) distributions and pensions. If your income source is coming from the money you saved for decades in these plans, you're likely to have to pay taxes on it, and that limits how long your funding may last. 
Though tax rates are competitive overall, planning for those extra costs may be necessary.
Not all of the wildlife is cute
There are a few less-than-desirable critters in the area. That starts with a large population of bugs, termites, scorpions, and cockroaches. 
Then, consider the larger animals, such as the coyotes, that make the area home. Snakes are also commonly found, some of which can be venomous. 
You don't have to go out into the desert to find these critters, either. They may show up in your neighborhood. Hiring pest control tends to be a must for many people as a result.
Crime rates are high
Though most of the state is safe, it does have a somewhat higher crime rate than other states. 
That's not to say the area is riddled with thefts and assaults, but when considering where to retire in Arizona, you'll want to make it a priority to choose a location where crime rates are lower. 
Also, many people here carry guns, and that's often due to their desire to keep themselves protected. If that's a concern for you, you may not want to make Arizona your retirement home.
Allergies can be over-the-top
Did you think moving closer to the desert would mean there's less risk of allergy symptoms? That was the case for a long time until people from the north brought their pollen-producing plants with them. 
Even the state's native plants can cause plenty of allergy symptoms in many people, meaning you may not get the highest level of relief from the sneezing and coughing you thought you would.
There's not a lot of water
Arizona is facing a water shortage, which isn't good for agriculture or green lawns. Much of the region is dependent on large aquifers deep under the ground. 
With a shortage, there are often restrictions on use, and you're not likely to have a green, beautiful lawn as a result. It could mean not filling up those pools either.
Pro tip: To find out if you can retire early in Arizona, take a look at individual cities. Some are more affordable and provide some of the best access to golf courses, luxury homes, restaurants, and shopping. The larger cities are not always the most affordable, however.
Bottom line
Arizona is a beautiful place to call home. There are plenty of good reasons to live here, such as a good health care system, year-round outdoor activities, and many cultural amenities. 
It's also senior-friendly when it comes to jobs and supportive services. That means you may not need to find ways to supplement your Social Security.
However, you'll have to overcome the challenges of the climate and the region to make Arizona the ideal place to retire.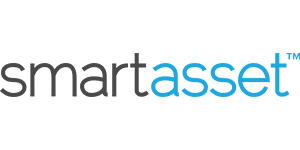 Smart Asset Benefits
Get matched with fiduciary financial advisors
Advisors are vetted and certified fiduciaries
Take the mystery out of retirement planning
Their matching tool is free
Paid Non-Client Promotion