Thinking outside the box to offer unusual job benefits can help employers build a cohesive work culture and a positive, productive workplace. On top of offering unique high-paying jobs, employers can also stand out by offering a solid — even creative — benefits package. 
These work perks can be small things that make it a little easier to get through a workday, or bonuses that help workers achieve a lifelong dream of starting a family or checking destinations off their travel bucket list. For job seekers, these unique job benefits can make a huge impact on your happiness and lifestyle. After all, it's not all about how to make money.
But, before you can take advantage of these job benefits, you'll first need to know what's out there! With the help of the Society for Human Resource Management (SHRM) 2022 Employee Benefits Survey, we dived into the research to find uncommon but highly desirable work perks.
Here are 11 amazing and unusual job benefits you might want to watch for when submitting your next job application.
Free ice cream (or other products)
Working for a brand you love can be a perk all on its own. Many companies offer their employees access to products and services for free or at a deep discount.
For employers, this has the benefit of getting workers familiar with and invested in the business's offerings. For employees, it's a way to enjoy some of their favorite things for free or at a lower price.
Companies with employee freebies or deals:
Ben & Jerry's: Perhaps this Vermont-based ice cream company's most famous perk is that each employee gets three free ice cream pints per day.
Fandango: This movie ticketer offers promotional codes that employees can use to watch movies for free, at home or in theaters.
Zappos: Employees of this online shoe and clothing retailer get an impressive 40% off across the entire site.
Pawternity leave
From dog-friendly offices to pet insurance, pet-related perks have been on the rise in recent years. But some companies are taking these unusual job benefits to the next level with "pawternity" or "furternity" leave.
This benefit offers flexible scheduling or paid time off (PTO) to care for a new pet, from taking it to veterinary appointments to easing the adjustment to its new home. Having dedicated pet-centered PTO or policies means pet owners can responsibly adopt a new furry friend —  without having to use traditional vacation days or unpaid time off.
Companies offering pawternity leave:
mParticle: The customer data company headquartered in New York City offers up to two weeks of PTO to employees who adopt a rescue dog, and allows employees to bring their pups to work.
Collective Measures (formerly Nina Hale): This Minneapolis marketing firm, allows pet owners to work from home for the first week after bringing home a new cat or dog.
Paying for your next vacation
Paid vacation time is great of course. But getting paid for time spent on vacation is even better when your employer is helping you pay for the travel expenses too.
We found several companies that offer stipends or bonuses that can be used to pay for travel or a vacation. This extra money can pay for airfare or transportation; hotels or lodging; and other amazing experiences while you're on holiday. Now that you don't need to worry about how to make extra cash for your next adventure, you can get more rest and relaxation out of your days off.
Companies that pay for vacations
Airbnb: Helping people take great vacations is this home-sharing service's bread and butter, so it's only fitting that Airbnb offers its employees a travel and experiences stipend.
BambooHR: The "Paid Paid Vacation" policy of this human resources company offers an annual stipend of around $2,000 that can be claimed only to pay for vacation costs such as airfare and hotels.
Time off to volunteer
Around 60 million Americans volunteer their time each year, according to the U.S. Bureau of Labor Statistics. But, whether it's helping at a food bank, shelter, or local school, supporting your community can be tricky when you're working around work hours.
Fortunately, some companies offer unique job benefits to support these volunteering efforts. Many companies offer formal PTO to volunteer that's counted separately from other time off. Others offer flexible scheduling or work-from-home policies that can help employees find time to volunteer. Some employers even have their own formal volunteer programs that provide workers a unique opportunity to give back.
Companies that offer volunteer PTO:
Patagonia: This outdoors outfitter gives employees several opportunities to get involved with community and environmental activism. Through the Miracle Grants Program, workers can nominate a nonprofit group to get a $5,000 check. Employees also received eight hours of paid time to volunteer for their nominated organization.
TransUnion: U.S. workers at this credit reporting agency get one day of paid volunteer time off each year to donate time to a cause of their choice. Employees donated over 11,500 hours in 2018, according to the TransUnion statement on corporate social responsibility.
Donation matching
Along with volunteer PTO, another benefit to seek out could be donation matching. With this benefit, an employer pledges to match your monetary donations to nonprofit organizations or charities. Most will match donations dollar-for-dollar up to a certain maximum, as well as let you choose the organization to donate to.
Each company that has this benefit will set its own policy about donation matching, though, so make sure you understand the details to fully take advantage of this opportunity.
Companies that match donations:
Apple: The Apple Matching Gifts Program matches donations one-for-one with no minimum, up to $10,000 per year. In addition, for every hour you volunteer at a charity, Apple will donate $25 to that same charity.
General Electric (GE): The electronics company takes credit for originating corporate donation matching, creating its program in 1954. GE offers one-to-one matching for donations of $25 or more to qualifying organizations, up to $5,000 per year.
Fertility treatments
If you're looking to start or grow your family, an employer that covers the cost of fertility treatments can feel like a golden ticket. Fortunately, according to SHRM, these employers not only exist, but also about 18% of them offered coverage for infertility treatments in 2019.
In-vitro fertilization (IVF) coverage was also offered by 19% of employers in 2019 to ease the costs of IVF, which average $22,000 per cycle according to FertilityIQ. Another 2% of companies cover egg freezing for nonmedical reasons, which can cost $15,000 to $20,000 per round, plus more for storage.
Companies that cover IVF or infertility treatments:
Progyny: As a company focused on making fertility job benefits more accessible to business and their employees, it makes sense that New York-based Progyny offers fertility benefits including IVF and egg freezing.
Yahoo: This online company offers a "cryopreservation benefit" that covers freezing eggs, sperm, and embryos.
Adoption assistance
Adoption can be just as expensive as fertility treatments, with adoption costs ranging from $20,000 to $45,000 or more, according to the Children's Bureau.
Luckily, assistance that helps adoptive parents cover these costs is included in the benefits packages at 10% of workplaces in 2019, according to SHRM. Even better news for hopeful adoptive parents is that 29% of companies provide paid parental leave for adoption in 2019 as well.
Companies that offer adoption assistance:
American Express: This credit card company reimburses employees for $35,000 of their adoption or surrogacy expenses, up to two adoptions or surrogacies.
Nvidia: This computing company offers best-in-class adoption benefits. It reimburses adoption-related costs such as agency and legal fees or travel and immigration expenses, with no maximum limit.
New baby bonuses or benefits
Welcoming a new baby or child to the family can be stressful and expensive. Some employers offer assistance to help ease workers' new child-related costs and responsibilities.
These unique job benefits can go beyond a mother's room at the workplace or a dependent care spending account. Here are some of the new child benefits some companies offered to working parents in 2019:
13% offered lactation support services or consultations
4% offered on-site child care services
3% allowed parents to bring babies to work
2% covered mothers' costs to ship breast milk home when traveling for work
Other benefits offered to new parents include a new baby stipend to help cover costs, maternity wardrobe funds, and more.
Companies with new parent benefits
Domo: This Utah-based cloud computing service offers a unique benefit of a $2,000 "Haute Mama" maternity wardrobe stipend that can be used at clothing stores that offer maternity styles. It also provides a $1,000 baby bonus for each newborn child.
Facebook: This social media giant offers "baby cash" to help parents cover the new expenses of having a newborn baby, up to $4,000, according to USA Today.
Nap rooms
Babies aren't the only ones who benefit from naps. Hitting that midday wall at work and wanting nothing more than 20 minutes of shuteye is pretty common for us adults. And not all companies see this as sleeping on the job. In fact, some companies offer employees a room to relax and recharge before resuming duties.
Nap rooms — or the futuristic-sounding nap pods —designed for workers to catch a quick snooze are a less common benefit, with only 4% of companies providing these rooms in 2019, according to SHRM. But 21% of employers had a quiet room set aside for meditation, prayer, or just a break from a busy work environment.
Companies with quiet or nap rooms:
Amerisleep: This Arizona-based mattress company is all about keeping people well-rested, and that includes employees. A nap room is available for workers, and the Amerisleep core values include that employees are "encouraged to nap when needed."
Thrive Global: This media company has a wellness room with a nap pod to catch some shut-eye, and it also offers regular massage appointments employees can sign up for.
Repaying your student loans
With a new generation of workers uniquely burdened by education loans, companies are trying to stand out by offering to help you pay off student loan debt. They might grant employees a stipend to put toward student loans or send extra payments directly to their lenders.
Student loan repayment assistance is becoming a more popular benefit, with 4% more companies offering it in 2019 than in 2018 according to SHRM. Even so, it's still an unusual job benefit as just 8% of companies directly help workers repay their student loans. There are also a small number of jobs available that offer student loan forgiveness as a benefit.
Companies offering this benefit:
Aetna: Employees of this health insurance provider can get up to $2,000 per year toward repaying their student loans. Aetna matches student loan payments up to this annual limit, with a lifetime max of $10,000. Even part-time employees get this benefit, with the limits halved.
Fidelity Investments: The Step Ahead Student Loan Assistance Program offered by Fidelity pays out a monthly subsidy to repay student loans with a total payout limit of $10,000.
Summer hours
When the weather gets warmer, it can be harder to stay focused on work. Flexible or reduced hours during the summer months can make it easier for you to plan your summer fun — without it interfering with your job. About half of companies in North America offer shortened hours on "Summer Fridays" to start the weekend earlier, according to a 2019 survey from Gartner, Inc.
It's just a few hours every week, but this work perk can go a long way toward packing in more summer enjoyment. You could get a headstart on claiming a campsite, starting a weekend getaway early, or even getting some errands done so you'll have more time to relax.
Companies offering this benefit:
Avanade: A digital consulting firm based in Seattle, Avanade offers Summer Fridays.
Basecamp: From May 1 to Aug. 31, Basecamp employees work a four-day workweek of just 32 total hours.
Bottom line
Not every company offers unusual job benefits like these. But, by knowing what's out there, you'll have a better idea of what's possible and fair to ask for in your line of work. You might be surprised at the benefits that are on the market today, with even some part-time jobs offering health insurance benefits.
Staying up-to-date with trends in job benefits can ensure you're well-prepared to negotiate a job offer and secure the best possible compensation package. You might not even have to switch jobs. Many companies reevaluate their benefits on an annual basis, so you could put in a request for your employer to consider adding a new perk or coverage.
Whether you're negotiating with a new or current employer, it's always important to ask for what you're worth — and what you want. The unique job benefits can help you increase your total compensation and improve your job satisfaction, making even an average position seem like one of the best jobs ever.

Join AARP and Double Your Number of Interviews Within 60 Days
Learn More
Earn Great Pay Working From Home
Free 3-class intro teaches you how to launch a bookkeeping business
Access the training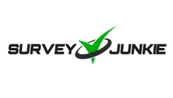 Earn Cash Taking Surveys
Join a community of 20M+ lifetime members who have been paid $76 million to date.
Sign up today