There are plenty of reasons why, but the number of people unhappy with their jobs is at an all-time high. According to a Gallup report, stress hits a record 44% of workers daily.
Worse, American employees are becoming less and less engaged at work. Gallup says only about a third of U.S. employees are engaged and 18% are actively disengaged.
Your chosen profession shouldn't be a joyless slog that's just letting you avoid living paycheck to paycheck.
Here are 16 dream jobs that will make you want to ditch your current position. Salary figures are courtesy of Comparably.
Art therapist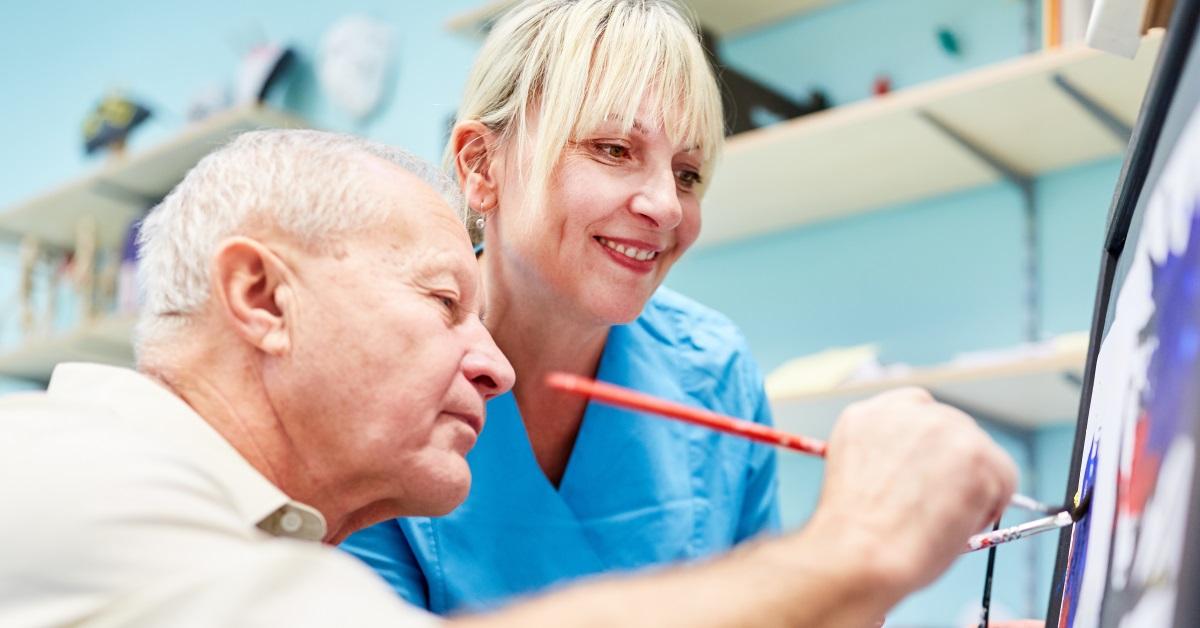 Estimated average salary: $60,837

Art therapy brings the field of psychology to the art world. Art therapy jobs can open up across a variety of industries, though they're most prevalent in health care.
Whatever the industry, the focus remains the same: helping people through art.
Beer or wine sommelier
Estimated average salary: $76,665
If you fancy yourself an expert on beer or wine (or both), why not go pro? Certified beer and wine sommeliers buy and recommend drinks for restaurants and other eateries.
Generally, you'll be looking to recommend alcoholic beverage and food pairings for menus, as well as sampling the delicious goods.
Chocolate maker
Estimated average salary: $30,117
Arguably one of the most delicious careers, chocolate makers create confectionary delights that look and taste great. From boutiques to big manufacturers, chocolatiers are always in need.
If you've got the creativity, education, and skills, the world can be your chocolatey treat.
Dolphin trainer
Estimated average salary: $42,283

Among all the critters in the animal kingdom, dolphins hold a special place in our hearts. They're cute, they're super smart, and they have unique personalities.
Trainers at aquariums, research organizations, and zoos work with them every day.
Ethical hacker
Estimated average salary: $123,341
Not all hackers are bad. Ethical hackers professionally certified by the EC-Council are paid to find vulnerabilities in computer systems with that system owner's consent.
The idea is to find and fix security issues before the bad guys do. Major companies and government entities employ ethical hackers frequently.
Food critic
Estimated average salary: $46,227
If you love everything about food and excel at writing, a career as a food critic is worth looking into. You anonymously visit eateries, try the fare, and review the experience. Your byline can appear in anything from magazines to newspapers to websites.
Gamer
Estimated average salary: $64,168
Depending on your age, you may have grown up being told by your parents that video games were a waste of time. Oh, how times have changed.
Professional gamers get paid to play video games, usually in tournaments with their own prizes. Gamers can also stream for an audience on platforms like Twitch or YouTube.
Graphic designer
Estimated average salary: $61,172
Graphic designers inhabit a world of objective-driven art and technology. The goal is to creatively convey ideas and messages in an aesthetically pleasing way.
The job involves creating everything from the webpage for a local mom-and-pop store to the look of cereal boxes and major ad campaigns.
Greeting card writer
Estimated average salary: $64,148
The concept of greeting cards can be traced back to the ancient Chinese and early Egyptians. It's nothing new, but it is big business.
Today, we use cards for everything from baby announcements to the passing of a loved one, with designs and messaging running the gamut from saccharine to snarky.
It doesn't matter if you're the scribe behind Great American Novel or just crack up your buddies at a bar, card companies need writers.
Social media manager
Estimated average salary: $105,000
Some people live and breathe social media. As a social media manager, you're in charge of an organization's brand online.
You adopt its voice — or create one from scratch — to engage with the public across the digital landscape.
Stunt performer
Estimated average salary: $38,596

The stunt performer profession lands squarely in the "intense" category. They crash cars, get blown up, set on fire, leap off high-rises, and do whatever else needs to be done in a movie or TV show.
Action flicks simply wouldn't exist without stunt performers. If you're brave enough and crave adrenaline, dive into stunting.
Supercar driving instructor
Estimated average salary: $44,982 (regular driving instructor)

Teaching people how to drive might not sound like the most invigorating profession. But if you're really into cars, it could be right up your alley.
Now take it a step further and consider going for a job teaching people how to drive supercars like Ferraris and Lamborghinis. It's literally a high-octane career.
Taste taster
Estimated average salary: $37,960

If you like food and have total confidence in your taste buds, you can get paid to sample grub.
It's a little bit like being a food critic, except you're trying items way before they get to anyone's table.
Sample food and drink, check the ingredients and nutritional value, and ultimately tell the manufacturer if you think it's something people want to eat.
Toy designer
Estimated average salary: $70,265
Anyone who saw the Tom Hanks flick "BIG" as a kid probably entertained the idea of becoming a toy designer. Well, good news! It's a real job!
As you might imagine, it's an extremely competitive field, because who doesn't want to design toys for a living?
Travel writer
Estimated average salary: $22,035

If you want to visit exotic places and get paid for it, becoming a travel writer is your best bet. There are a few avenues through which to pursue this gig.
The first is finding a position with a traditional media outlet where you're on assignment. The second — logging or vlogging your adventures as your own boss — is harder to make a living with.
Video game tester
Estimated average salary: $25,738
Behind every great blockbuster video game are the unsung heroes of the industry: video game testers. Their job is to play games before they're released and find every flaw that needs fixing.
It can be a challenge, or even thankless, but every video game needs testers, and they get to play new titles before anyone else.
Bottom line
There's a whole world of jobs out there that are both fun and can help you pay the rent. Don't grind away at a job you don't like or, worse, actively hate.
Ditch the career that makes you miserable and leaves you unfulfilled. Find your passion. Chances are, there's a way to get paid for doing what you love — even if it seems a little crazy.

Search Over 80,000 Care and Service-Related Jobs
Connect with paying families looking for care and service-related work. Available jobs include child care, tutoring, senior care, pet care, and housekeeping.
Sign up for Care.com now
Earn Great Pay Working From Home
Free 3-class intro teaches you how to launch a bookkeeping business
Access the training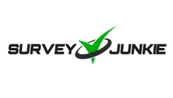 Earn Cash Taking Surveys
Join a community of 20M+ lifetime members who have been paid $76 million to date.
Sign up today