You may have heard about the Inflation Reduction Act (IRA), passed by Congress and signed into law by President Biden in 2022.
The act covers several issues that could lower your financial stress, especially if you use Medicare to pay for your prescription drugs.
Find out more about the program and the 43 drugs that you could save money on until December 31, 2023.
Resolve $10,000 or more of your debt
Credit card debt is suffocating. It constantly weighs on your mind and controls every choice you make. You can end up emotionally and even physically drained from it. And even though you make regular payments, it feels like you can never make any progress because of the interest.
National Debt Relief could help you resolve your credit card debt with an affordable plan that works for you. Just tell them your situation, then find out your debt relief options.
How to get National Debt Relief to help you resolve your debt: Sign up for a free debt assessment here. (Do not skip this step!) By signing up for a free assessment, National Debt Relief can assist you in settling your debt, but only if you schedule the assessment.
SPONSORED
How does the IRA affect drug prices?
The IRA included a provision to help reduce the cost of prescription medication for Medicare recipients.
The new law requires drug companies to pay a rebate to Medicare if they raise the cost of a drug higher than the rate of inflation to discourage companies from raising prices and then passing those costs to consumers.
As a consumer, keep an eye on the out-of-pocket costs for these drugs covered under Medicare Part B, as they may be adjusted to comply with the new laws and keep prices in check or help seniors avoid wasting money.
So, which drugs are covered until the end of the year? Check this list to see if your prescriptions are on it.
Abelcet
Abelcet is an antibiotic used to treat fungal infections.
Adcetris
Adcetris is used to treat Hodgkin lymphoma, which is a cancer in your blood.
Aggrastat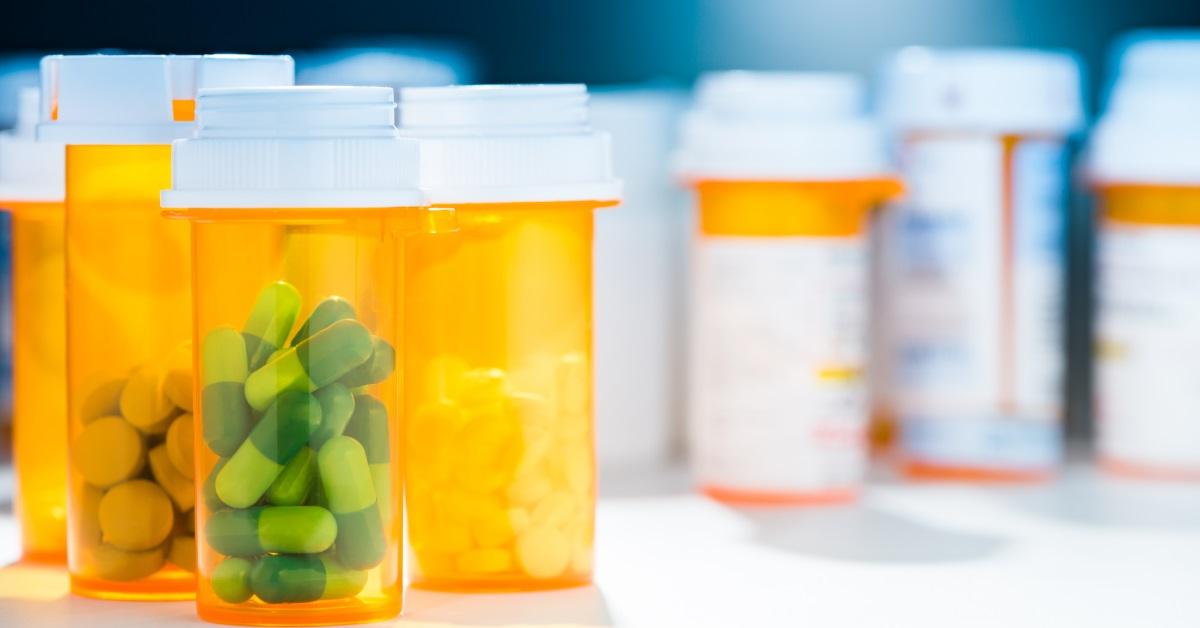 Aggrastat can be used to prevent blood clots or heart attacks for some patients.
Akynzeo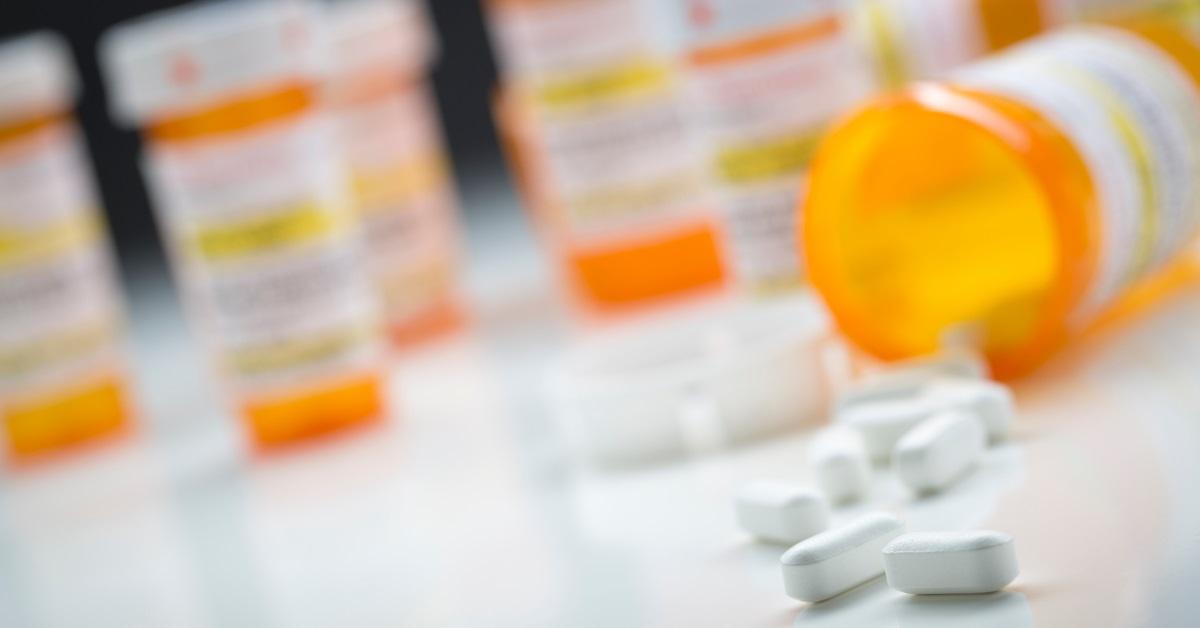 Chemotherapy patients can use Akynzeo to help prevent nausea and vomiting due to treatment.
Earn $200 cash rewards bonus with this incredible card
There's a credit card that's making waves with its amazing bonus and benefits. The Wells Fargo Active Cash® Card(Rates and fees) has no annual fee and you can earn $200 after spending $500 in purchases in the first 3 months.
The Active Cash Card puts cash back into your wallet. Cardholders can earn unlimited 2% cash rewards on purchases — easy! That's one of the best cash rewards options available.
This card also offers an intro APR of 0% for 15 months from account opening on purchases and qualifying balance transfers (then 20.24%, 25.24%, or 29.99% Variable). Which is great for someone who wants a break from high interest rates, while still earning rewards.
The best part? There's no annual fee.
Atgam
Atgam is used to treat blood disorders, helps bone marrow make new cells, and can prevent the body from rejecting a kidney transplant.
Aveed
Aveed is used to treat men with little or no testosterone.
Bicillin C-R
Bicillin C-R is used to treat bacterial infections in patients, particularly for moderately severe or severe infections.
Bicillin L-A
Bicillin L-A is prescribed to treat upper respiratory infections or syphilis.
Blincyto
You may be prescribed Blincyto to treat acute lymphoblastic leukemia, a form of cancer in the blood and bone marrow.
Carnitor
Patients are prescribed Carnitor to treat carnitine deficiency, which stops nutrients from reaching your blood cells.
Crysvita
Crysvita treats a disorder that prevents patients from retaining phosphorus.
Cuvitru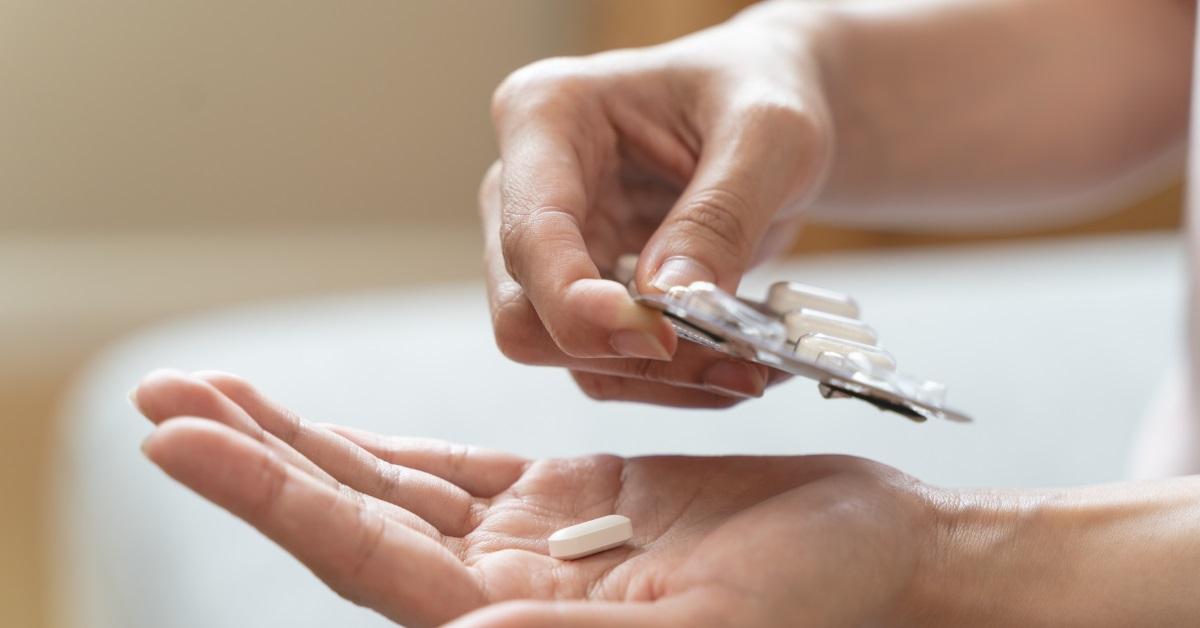 Cuvitru treats patients with immunodeficiency issues.
Cytogam
Cytogam treats diseases that can arise after the transplantation of organs.
Enjaymo
Enjaymo is used to treat blood-cell issues related to cold agglutinin disease (CAD), which is a rare autoimmune disease.
Flebogamma DIF
Flebogamma DIF is used to treat patients with autoimmune disease.
Folotyn
Folotyn is used to treat patients with lymphoma.
Fragmin
Fragmin is used as a blood thinner for patients or to treat deep vein thrombosis.
Gammagard S/D
Gammagard S/D is used to treat immunodeficiency and prevent infections in leukemia patients.
Gammaplex
Gammaplex is for patients who are dealing with immunodeficiency issues.
Humira
Humira is used to treat issues such as rheumatoid arthritis, Crohn's disease, or ulcerative colitis.
Imlygic
Imlygic is used to treat advanced melanoma, which is skin cancer.
Infugem
You may take Infugem to treat different types of cancer.
Kyprolis
Kyprolis is used to treat patients with multiple myeloma.
Leukine
Leukine is used to increase white cell production to boost immune systems hurt by cancer treatment.
Lupron Depot-Ped
Lupron Depot-Ped is used to treat precocious puberty symptoms in children.
Minocin
You might be prescribed Minocin to treat bacterial infections.
Mononine
Doctors prescribe Mononine as a clotting factor for patients with hemophilia B.
Nipent
Nipent is a form of chemotherapy, particularly for leukemia patients.
Nplate
Nplate is used to treat immune thrombocytopenia, which is a type of platelet disorder.
Oncaspar
Oncaspar is prescribed to treat leukemia.
Padcev
Padcev is used to treat advanced bladder cancer.
Panhematin
Panhematin can treat symptoms of acute intermittent porphyria, which can affect the oxygen in your body.
Prolia
Prolia is used to treat post-menopausal women with osteoporosis.
Rybrevant
You might be prescribed Rybrevant to treat non-small cell lung cancer.
Signifor LAR
This drug is used to treat Cushing Disease, which is a pituitary disorder.
Synribo
You may be prescribed Synribo to treat leukemia.
Tezspire
Tezspire is used to treat patients with severe asthma.
Trogarzo
Trogarzo is used to treat patients with HIV-1.
Vabomere
Vabomere is prescribed to treat urinary tract infections in patients.
Varizig
Varizig is for patients with post-exposure prophylaxis of varicella (chickenpox).
Vectibix
Vectibix can be used for patients with metastatic colorectal cancer.
Vivitrol
Vivitrol is used to treat patients with alcohol dependency.
Xiaflex
You may be prescribed Xiaflex for Dupuytren's contracture, which is thickening tissue in your hand, or Peyronie's disease for men.
Bottom line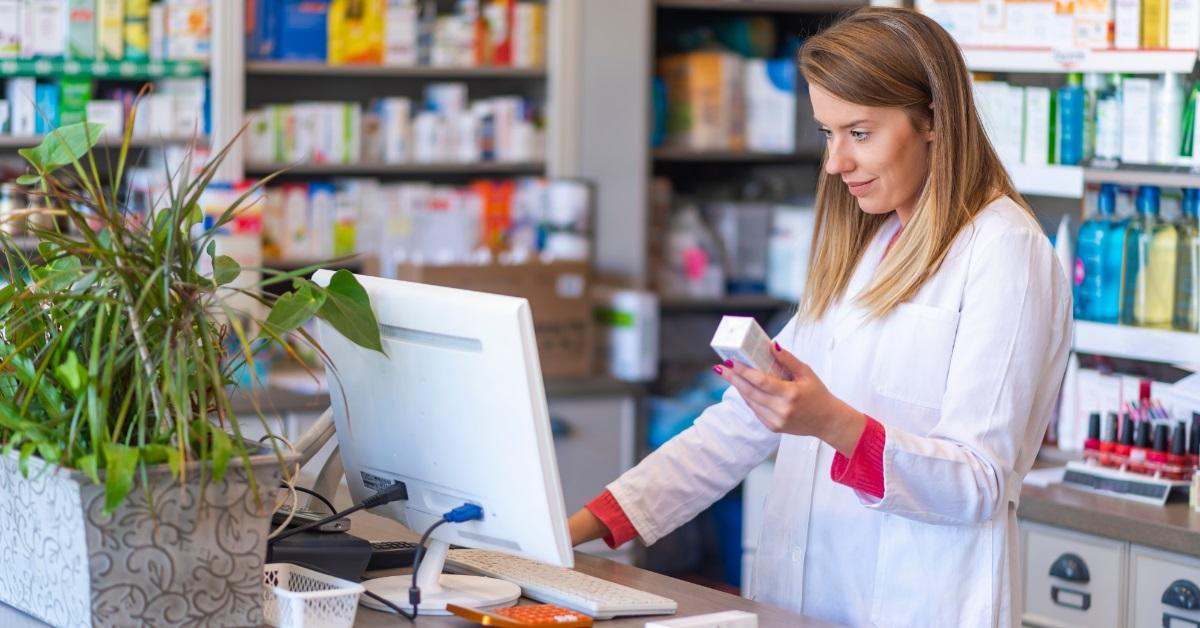 You may be on a tight budget or are worried about spending too much on prescription drugs. Help yourself by learning some smart shopping hacks to see if you can get an additional discount for your medications.
You can also find other ways to save money, such as using coupons or other manufacturer discounts for your medications.
National Debt Relief Benefits
No upfront fees
One-on-one evaluation with a debt counseling expert
For people with $7,500 in unsecured debts and up