A side hustle is a great way to reduce your financial stress and may even allow you to make money while pursuing a passion. 
However, how much you can make depends on the specific gig and how much free time you dedicate to it — not all side gigs are quick money-makers.
To help you narrow it down, here are 20 side hustles that can net you $500 a week relatively quickly.
Earn money online by taking surveys
$55,000 might sound crazy … but with a company called Survey Junkie, it's possible to get your share of it every day by taking their simple surveys.
While it might sound strange, these "market research" surveys are a known way to make extra cash online. Of course, they won't make you rich … but if you have some extra free time, the money you earn could be enough to cover gas, groceries, coffee, and more!
Follow these simple steps to get your share of $55,000:
Take surveys.
Repeat daily and get paid!
Sign up here and share your opinion on these companies with simple surveys. Survey Junkie has paid out over $76 million to date.
P.S.: You can cash out with as little as $5 through PayPal or bank transfer, or transfer to gift cards from a number of stores.
SPONSORED
Edit YouTube videos
These days, many content creators lean heavily toward video, and YouTube is often a top priority.
If you have basic video editing skills, editing YouTube videos for a fee is a great way to tap into a new source of income.
ZipRecruiter notes some video editors charge upwards of $50 an hour for their services, so you'd only need a few jobs per week to hit that $500 goal.
Start a vending machine business
A vending machine business is a unique way to earn a passive income.
A well-stocked (and well-placed) machine could make more than $400 a month — and a few machines can net you thousands.
You can purchase used vending machines for around $1,000 to $4,000 and would need to cover the costs of keeping them stocked.
Become a virtual assistant
Some companies hire virtual assistants to help reply to emails, keep track of appointments, arrange travel plans, and more.
It's a job you can do from home, and ZipRecruiter puts the average wage at $34 an hour, meaning you could easily make $500 a week working part-time (around 15 hours per week).
Stop overpaying when you shop online
Shopping online has its perks. It's super convenient, but it can be time consuming to find the best deals. Instead of hunting for coupon codes (that don't always work!) and opening tons of browser tabs comparing prices, you can try Capital One Shopping.
Capital One Shopping makes saving money effortless. Just add the browser extension and when you check out, it'll scour the internet for coupon codes to help you save cash. And before you check out at 25+ major retailers, Capital One Shopping will notify you with a friendly pop-up if the item you're buying is available cheaper somewhere else.
Capital One Shopping is free to use and won't show you ads. Add it today and stop overpaying!1
Pet sit
While the average pet sitter makes about $12.41 per hour in the U.S., according to Zippia, plenty of wealthy clients will pay top dollar for experienced sitters to care for their beloved pets.
Companies like Rover can help you find clients who need you to stay with their pets for an entire weekend (48+ hours). Even with the $12.41 hourly salary, you're looking at more than $500 weekly.
Teach English
Teaching English to kids online is another option if you have a good handle on the English language and a college degree.
Companies like VIPKid pay teachers between $14 and $22 an hour and offer incentives for things like taking on more classes or referrals.
You'd have to treat this like a part-time job to get to the weekly $500 point, but teachers can take on as many classes as they wish.
Housesit
The duties involved in housesitting depend on the agreement between you and the client. Some clients expect sitters to do things like water plants, care for pets, and get mail.
Using services like Care.com, reputable housesitters can land gigs for $50 to $100 a day — and beyond.
Sell your clothes
Believe it or not, some sellers on services like Poshmark make great money reselling old clothes — particularly if they have high-quality or designer goods to unload.
Poshmark does take a commission ($2.95 for sales under $15 and 20% for anything higher), but there are plenty of success stories of sellers making thousands per month using the service.
Sell old tech
Another way to clear out old clutter and make money is to get rid of old tech products. From laptops and tablets to smartwatches, there's a big market for used tech online.
Of course, you can use services like eBay and name your price — but a company like Decluttr will also assess and pay you for your items, expediting the process.
Start a craft business
If you have creative skills — like painting, making jewelry, or repairing vintage clothes — you can turn them into a successful online store through a service like Etsy.
The top Etsy sellers bring in thousands a month. Of course, it will take time to build up this reputation (and start charging the big bucks for your products).
Resolve $10,000 or more of your debt
Credit card debt is suffocating. It constantly weighs on your mind and controls every choice you make. You can end up emotionally and even physically drained from it. And even though you make regular payments, it feels like you can never make any progress because of the interest.
National Debt Relief could help you resolve your credit card debt with an affordable plan that works for you. Just tell them your situation, then find out your debt relief options.
How to get National Debt Relief to help you resolve your debt: Sign up for a free debt assessment here. (Do not skip this step!) By signing up for a free assessment, National Debt Relief can assist you in settling your debt, but only if you schedule the assessment.
Create an online course
If you have expertise in a niche field, you could make serious cash selling online courses.
Many content creators use services like Teachable or Thinkific to build and sell courses in financial planning, fitness, and personal improvement.
Top creators have been known to rake in thousands per month on the platform.
Do freelance work
Freelancers of all sorts — from writers and graphic designers to translators and social media experts — can make great money picking up gig jobs online.
These are side hustles that require a portfolio and the development of some connections, but the payoff can be huge.
According to ZipRecruiter, freelance writers can make over $84 per hour on the high end.
Clean homes
You can make $500 extra a week by offering house cleaning services to just a few clients. This is another gig where you'll have to advertise your services and build a client list.
Care.com notes that house cleaners can make between $16 and $22 hourly, and many clients also tip their cleaners.
Rent out your space
You don't have to own a second home to rent out your space through a service like Airbnb. Many people rent out spare bedrooms — or even extra storage space.
If you plan to rent a spare room — the large majority (more than 80%) of private rooms available on Airbnb go for under $100 a night, but that's still an easy $500 if you rent it for a full week.
Tutor
If you have expertise in an in-demand subject — like calculus or essay writing — you can make great money tutoring, in-person or online, through platforms like Wyzant.
Tutors can also teach a wide variety of other skills — from music lessons to foreign languages to social skills.
Skilled and in-demand tutors have been known to charge $100 per hour and beyond.
Flip furniture
DIY enthusiasts can make great money refurbishing and reselling old furniture — which can be found for cheap at places like Goodwill or free on your neighbor's curb on garbage day.
Skilled flippers can charge hundreds of dollars for their creations — but keep in mind this is another gig that will require time and care (and talent) to see real profit.
Edit podcasts
It seems like everyone has a podcast these days — and if you have some basic audio editing skills and software, this is another great gig to pick up on a freelance basis.
ZipRecruiter estimates the average hourly wage for podcast editors at $29, but these editors can make over $50 an hour on the high end.
Photography
Photography is a great side hustle for those with a creative eye — and it can be an extremely lucrative gig if you've got a nice camera, an impressive portfolio, and time to market your services.
According to research by The Knot, wedding photographers make an average of $2,600 per gig — meaning if you book one a month, there's your extra $500 a week.
Drive for Uber/Lyft
If you have some spare time, a decent car and driving record, and can pass a background check, driving for Uber or Lyft (or both) is another way to make an extra $500 every week.
This may require driving at high-demand times or even throughout the night — and drivers who live in or near major cities may have an easier time collecting big fares and tips.
Babysit
The amount you can charge hourly for babysitting depends on several factors, including your experience, how long you'll be babysitting, and how many children you'll be caring for.
According to Care.com, babysitters in major cities like Seattle and New York can make more than $20 an hour.
Pick up odd jobs
With the rising cost of many services, some people are turning to companies like TaskRabbit for help with moving, landscaping, and more — it's one of many ways to fight inflation.
Savvy side hustlers are taking advantage of this by picking up well-paying odd jobs. If you have some general handyman skills, this could be an extremely lucrative side gig.
Bottom line
A side hustle is an excellent way to bring in some extra income and add more money to the bank for a major purchase — like a vacation, a new car, or even a new home.
Sometimes, people do so well side hustling that they decide to make it their full-time gig. So you should go for it, you never know what kind of money and fun you might be missing.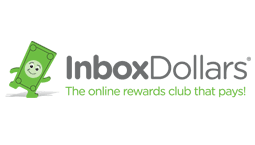 Inbox Dollars Benefits
Get a $5 bonus when you register with your email
You could earn money by taking surveys or making online searches
Over $80 million paid to members so far - how much can you earn?