Nearly two years after the announcement by Equifax that a data breach exposed the personal information of 147 million people, a settlement has been reached. According to an announcement by the FTC on Monday, Equifax has agreed to pay up to a whopping $700 million as part of the settlement, with up to $425 million set aside to help those affected by the data breach. This is the largest settlement ever won for a data breach.
In September of 2017, we learned that hackers accessed sensitive information of approximately 143 million people. The breached information included names, Social Security numbers, birth dates, addresses, driver's license numbers, and credit card numbers. The number of people affected later grew to 147 million after a complete investigation and further analysis of the stolen information.
As part of the proposed settlement, Equifax will pay $300 million to help affected consumers and up to $125 million more if the initial amount isn't enough to compensate everyone. The company has also agreed to pay $175 million to U.S. states and districts, as well as $100 million to the Consumer Financial Protection Bureau (CFPB) in civil penalties.
Not sure if your information was exposed?
It's always a good idea to keep an eye on your credit by checking your reports for errors. If you want to check whether your information was breached, you can do so by using this look-up tool.
Benefits available to affected consumers
If you were one of the 147 million affected by the data breach, you may be eligible for the following benefits:
1. Free credit monitoring or $125 cash payment
You can receive at least four years of free credit monitoring at all three credit bureaus — Equifax, Experian, and TransUnion — and up to an additional six years of free monitoring of your Equifax credit report. After final court approval, you'll receive an activation code with instructions on how to set up your free credit monitoring. Anyone who was a minor in May 2017 is eligible for a total of 18 years of free credit monitoring.
If you already have credit monitoring, you can choose to receive $125 instead. You'll receive this either by check or debit card — whichever you choose — after final approval from the court.
2. Reimbursement for expenses, time, and Equifax credit monitoring services
Affected consumers with verifiable expenses as a result of the breach will be eligible for cash payments of up to $20,000 per person. Eligible expenses include:
Losses from unauthorized charges to your account
The cost of freezing or unfreezing your credit report
The cost of credit monitoring
Fees you paid to professionals like an accountant or attorney
Other expenses like notary fees, document shipping fees and postage, mileage, and phone charges
You can also be compensated $25 per hour for up to 20 hours of the time you spent dealing with the breach. If you submit a claim for more than 10 hours, you'll need to provide an explanation of the actions you took and documents that show identity theft, fraud, or other misuse of your information. Claims submitted for 10 hours or less only require a description of the actions you took and the time you spent doing those things.
If you paid for Equifax credit monitoring services between September 7, 2016 and September 7, 2017, you'll also receive reimbursement up to 25% of the total amount you paid.
The following benefits are available to all affected consumers even if you don't file a claim:
4. Free identity restoration services
Equifax will provide free identity restoration services for at least seven years for everyone affected by the breach, even if they don't submit a claim. If you discover misuse of your personal information, you can call 1-833-759-2982 and speak with the settlement administrator for instructions on how to access this service.
4. Free credit reports
Consumers are already entitled to one free credit report from each of the three credit bureaus every year. But starting in 2020, all U.S. consumers can get six free credit reports per year for seven years from the Equifax website.
What you need to know about the claims process
The claims process is currently underway, and the deadline to file a claim is January 22, 2020. The earliest consumers can expect to receive their benefits will be January 23, 2020.
If your information was exposed in the data breach, you can file a claim at EquifaxBreachSettlement.com.
Do I need supporting documentation?
You don't need to submit any documentation to file for free credit monitoring or the $125 cash payment; however, if you plan to request payment for your time or expenses, you'll need to submit the following, according to the settlement claim website:
Costs, expenses, and losses due to identity theft: Account statement with unauthorized charges highlighted; police reports; IRS documents; FTC Identity Theft Reports; letters refusing to refund you for fraudulent charges
Costs for freezing or unfreezing your credit report on or after 9/7/2017: Receipts, notices, or account statements reflecting payment for a credit freeze
Credit monitoring purchased after the data breach: Receipts or statements for credit monitoring services
Professional fees paid to address identity theft: Receipts, bills, and invoices from accountants, lawyers, or others
Other expenses such as notary, fax, postage, copying, mileage, and long-distance telephone charges: Phone bills, receipts, detailed list of places you traveled (i.e. police station, IRS office), reason why you traveled there (i.e. police report or letter from IRS re: falsified tax return) and number of miles you traveled

Keeping an eye on your credit report and your credit score is an important step in the process of learning how to manage your money and finances. Don't let others' mistakes derail your efforts.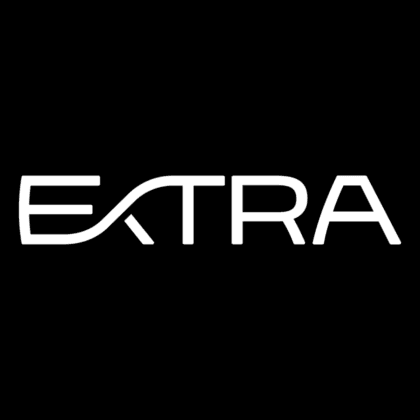 Extra App Benefits
Build your credit history every time you spend money
Works with your existing bank account
Earn up to 1% in points for rideshares, coffees, phone bills, and more