Fortunately, we don't wear our credit scores around like scarlet letters. But to financial institutions, landlords, insurance companies, and even employers, your credit scores indicate your financial trustworthiness. 
It can also demonstrate whether you know the right ways to manage money. That means a low score can be a barrier to all kinds of opportunities. Conversely, healthy credit can open the door to wealth-building possibilities.
The information that determines your credit score is listed on your credit report. While it might be easy to ignore your credit report most of the time, it's best not to be surprised when you go to apply for a loan or rent an apartment. Knowledge is power, and checking your credit report is the first step to improving your financial health.
What's in your credit report?
Credit bureaus collect information about the status of your accounts, your payment history, inquiries into your credit, and public records such as foreclosures and bankruptcies. Businesses can then access this information to assess your trustworthiness in the form of a credit report.
In the U.S., the three major credit reporting agencies are Equifax, Experian, and TransUnion. Usually, creditors and lenders will access your credit report from one of these agencies when attempting to determine your eligibility for credit products. Once you receive a loan or a credit card, the lender or creditor will also report back to the credit bureaus when you miss payments or make your payments on time.
Though the information in your credit report determines your credit score, you generally won't find your score listed on your free credit report. Here's what you'll find instead:
Identifying personal information, such as your Social Security Number, birth date, and current and former addresses.
Credit account information, including current and past accounts identified by type, along with the current balance, credit limit, payment history, and date of origination and closure.
Accounts in collections, or extremely past due debts that have been sold to a collection agency or passed on to an internal collection department. These have an especially negative impact on your credit and stay on your report for seven years.
Public records, such as liens, bankruptcies, foreclosures, and civil suits and their outcomes.
Inquiries, or credit checks conducted by companies or financial institutions.
Where to get your credit report for free
It's a common misconception that checking your credit report impacts your credit score. When you view your own credit report with any of the following services, it's considered a soft inquiry, which has no effect on your score.
AnnualCreditReport.com: By federal law, you're entitled to access your credit reports for free once a year. Using this service, which is jointly operated by the three major credit bureaus, you can access your report from each bureau once annually at no cost.
Credit Karma: This service lets you check your credit scores and your credit reports from Equifax and TransUnion as often as you want, with updates occurring every 7 days. You'll also get free daily credit monitoring, which means Credit Karma will alert you of important changes to your report.
Credit Sesame: Create a free account to access your credit score and your TransUnion credit report each month.
Experian: You can check your credit report from Experian once every 30 days free of charge. You'll need to create an account, but that also comes with free credit monitoring. Note that you won't have access to your credit score through this offer.
WalletHub: This is the only service that provides daily updates to your TransUnion credit report and score. You'll also get free credit monitoring.
What to review on your credit report
It's a good idea to review your credit report regularly so you can check for common errors that might negatively impact your score. These might include:
Incorrect personal information: Check to make sure your current and previous addresses, name, and phone number are accurate. You should also verify your Social Security number and birthdate, employment information, and marital status. While this information won't impact your score, it's important to check it for accuracy.
Errors in the accounts section: First, check to make sure you're responsible for all the accounts listed. It's possible for someone else's account to end up on your report by mistake. This section is also key in screening for identity theft. Look for any accounts that were opened without your knowledge.


Next, look for inaccuracies in account histories, closures, delinquencies, and dates. You'll want to make sure any delinquencies or other negative information that's more than seven years old is not listed.
Incorrect public records: This section lists civil suits and judgments, bankruptcies, and liens. This information can be especially harmful to your credit score, so make sure there are no events listed that you weren't involved in and that all information is accurate and not outdated.

Inquiries that shouldn't be there: In the inquiries section, you'll see "soft" inquiries, which are only visible to you, and "hard" inquiries, which occur when a lender pulls your credit report to verify your level of risk when issuing credit. Hard inquiries could affect your credit, so make sure there aren't any inquiries you didn't authorize listed.
If you find an error in your credit report, including information that's missing or outdated, you should first notify the credit reporting agency in writing. Next, dispute the inaccuracies with the individual or business that provided the information to the credit bureau. For sample letters and more information about how to dispute an error, consult the Consumer Financial Protection Bureau.
An estimated one in 10 Americans over the age of 16 reported an identity theft incident within the past year, according to 2016 data from the Bureau of Justice Statistics. The cost of that identity theft was a collective $17.5 billion.
Identity theft is common, so it's important to look for red flags on your credit report. Inaccurate information could preclude you from taking out a loan, getting insurance, or even obtaining employment.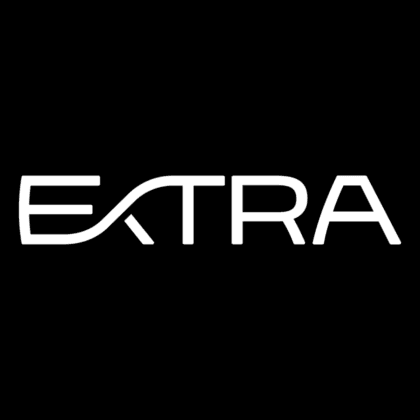 Extra App Benefits
Build your credit history every time you spend money
Works with your existing bank account
Earn up to 1% in points for rideshares, coffees, phone bills, and more