Thinking of selling your house? The process can be long and sometimes intimidating.
However, by starting well before the "For Sale" sign goes up in your yard, you can ensure that you have ample time to whip your home into shape.
If you can, give yourself six solid months to complete these 10 to-do items. Finishing these tasks could help boost your bank account by increasing the odds that you get a top-dollar offer.
Interview real estate agents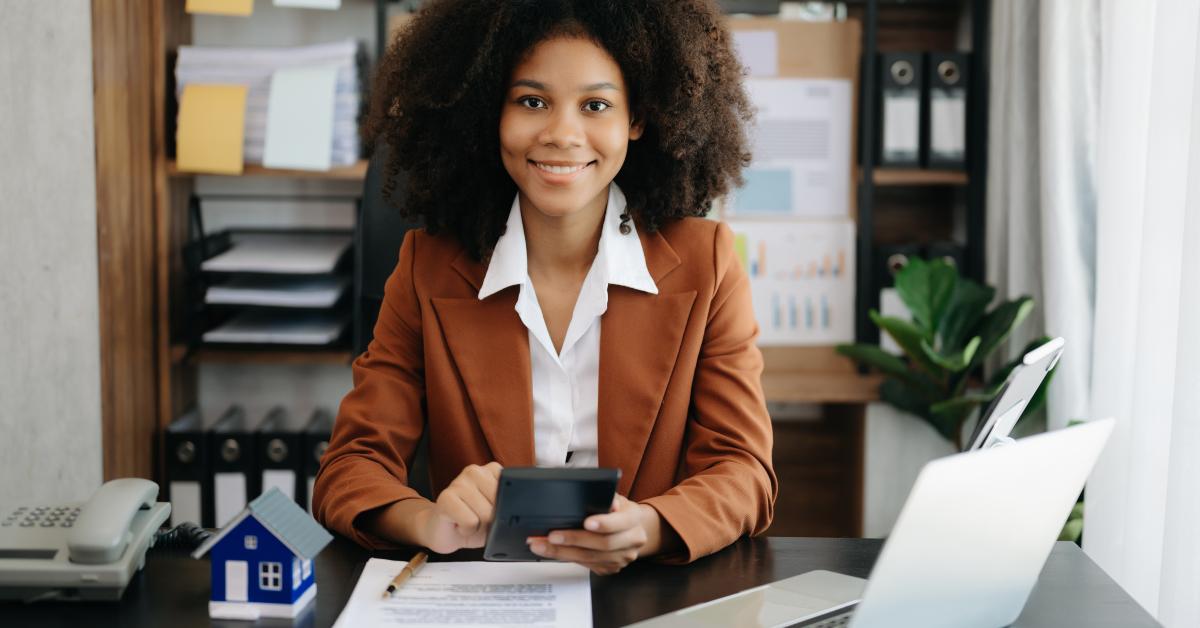 This suggestion can benefit you in two ways. First, you'll get to know which agent is a good fit for you. You want someone who will handle the paperwork and get the ball rolling for the sale.
Also, once you select an agent, they will be able to guide you with best practices for selling based on the size and condition of your home and your geographic area.
Assess the market
When selling a home, it's helpful to get the lay of the land. Are sellers getting multiple offers, or are homes staying on the market for months?
Looking at properties near you on sites such as Zillow or Redfin will give you an idea of how quickly inventory is moving. Your real estate agent can also pull "comps" or properties that are comparable to yours that have sold recently.
Knowing this information can help eliminate money stress and other types of anxiety because you will know what to expect during the selling process.
Add value to your home
If you've been considering updating your home to make it more desirable, now is the time to complete those DIY projects you've been putting off.
However, not all updates are worth the money and time spent on them. For instance, the National Association of Realtors (NAR) says that when it's time to sell, you'll likely earn more than you spend refinishing or replacing old hardwood floors.
However, upgrading your kitchen or bathroom won't have nearly the same return on investment. You will likely end up losing money on these upgrades.
Take care of glaring repairs
Does your home have a loose doorknob, missing cabinet door, or light switches that don't work?
Go through your house with new eyes and note anything broken or kludged together that you don't usually notice. Upgrade these things so your home looks well-kept when potential buyers come calling.
Assess your curb appeal
Your home only has one chance to make a great first impression, and that happens when buyers pull up to the house.
If there are any exterior things you need to take care of — such as broken or missing roof shingles, cracked windows, peeling paint, or warped siding — it's best to repair those items before buyers ever see them.
Add to your landscaping
In addition to fixing broken outside things, consider upgrading your landscaping. HGTV estimates that an attractive landscape design can add as much as 10% to your home's value.
You might not need to do a complete overhaul of your yard. Simply trimming trees, pulling weeds, and planting some attractive flowers can do a lot to give your place a face-lift.
Taking care of this at least six months before you sell gives the plants time to flourish. Snapping pictures of your yard during the spring or summer helps it look its best.
Paint
A fresh coat of paint can do wonders for your home's appeal, making it look neat and newer.
If your home's interior has dings or scuffs, spending the time and money to paint the walls may be worth it. Design experts say today's homeowners are gravitating toward neutrals and earthy colors.
Deep clean
Your baseboards, vents, and ceiling fans might escape your notice during a weekly cleaning routine. So, before you put your house on the market, give it a deep cleaning.
If you start well in advance, you can do this yourself. But if things are getting hectic surrounding the sale of your home, it might be easier and faster to hire a cleaning service.
During the selling process, you'll have to keep your home sparkling. This will be much easier if you've taken care of the lurking cobwebs and only have to focus on high-traffic areas.
Declutter
Before you begin scrubbing and sweeping, go on a decluttering spree. Removing extraneous items from closets, cabinets, and drawers will make cleaning more accessible. Plus, you will have less stuff to pack up and move.
Pay special attention to extra furniture — which can make rooms feel cramped — and very personal items, such as family photos, religious items, or items with your name or monogram.
Put those items away before taking photos and hosting an open house. You want potential buyers to imagine your home as their own.
Find a staging company
Staging a house involves artfully placing furniture and decor items to make the home look more appealing.
Making your house look like it belongs in a home decor magazine may be a hassle, but 20% of real estate agents say buyers offer between 1% and 5% more on staged homes than on comparable homes that aren't, according to NAR.
You can hire a service to stage your home, or your real estate agent may offer this service. Expect to spend between $400 and $600 on staging your home.
Even if you don't stage the entire thing, staging high-impact rooms (such as the living room, kitchen, and primary bedroom) can make your home stand out.
Bottom line
Selling your home involves more than snapping a few photos and throwing a listing online, so begin doing the legwork well in advance.
Planning any home improvement or repair projects six months or more before you intend to put the home on the market gives you plenty of time to get things in prime shape for selling.
Your efforts might improve the odds of selling your home quickly and for the highest price, which can help you grow your wealth. Doing these things in advance can also make the sale process smoother and less stressful.
CollabHomes Benefits
Start investing today with only $500 to own shares of student housing real estate
When students pay rent, you collect dividends — CollabHome collects millions of dollars of rent every year!
Everyone wins: You get potential dividends paid monthly while making student housing better