When you're driving to work each morning, there are probably billboards lining the road, trying to grab your attention. What if you could make extra money by turning your car into a moving billboard?
It's possible — and easy — to get paid to advertise on your car. Companies like Wrapify, Carvertise, and Nickelytics will pay you each month during a campaign for adding a decal, sticker, or wrap to your car that promotes a product or service.
Five companies that pay you to advertise on your car
Advertising on your car is one of the easiest and best side hustles you can do to earn some extra cash. Here are five companies that will pay you to use your car as a rolling advertisement:
How much money can you make through car advertising?
Each company has a unique application and approval process, but if you're offered a campaign, you can generally expect to have your car wrapped with an advertisement for a few months, earning anywhere from $100 to upwards of $500 a month.
It's important to note that you typically must be an insured car owner and have a clean driving record to apply for these programs. Your car may also need to meet specific age and appearance requirements. If you want a passive income stream and are wondering how to make money on the side, then car advertising could be the perfect fit for you.
| | | | |
| --- | --- | --- | --- |
| Brand | Mile tracking | Pay structure | Estimated pay |
| Wrapify | Tracks miles to establish campaign eligibility and tracks miles driven for the duration of the ad campaign | Drivers paid biweekly via direct deposit | $196 to $452 per month during a campaign, depending on decal |
| Carvertise | Tracks miles driven for the duration of the ad campaign | Drivers paid monthly via direct deposit | Up to $300 per month |
| StickerRide | Tracks miles driven for the duration of the ad campaign | Drivers earn points that can be used to pay for driving-related expenses, like car insurance. Points can also be converted to cash. | Point earnings vary based on geography, time, car class, and sticker type |
| Stickr | Asks for mileage estimate during registration | Drivers paid via PayPal on a revenue share basis, divided amongst verified drivers every month. Drivers can also get Restaurants.com gift cards | Up to $2,300 in cash and gift cards annually |
| Nickelytics | Tracks miles driven; requires certain mileage thresholds to qualify for ad campaigns | Drivers paid monthly via direct deposit | Between $175 and $250 per month |
1. Wrapify
Pros
Cons

Payments via direct deposit
No long-term obligation
Relatively high estimated pay: $196-$452 per month

You are only paid for your first 25 to 35 miles per day
You are not eligible if you have a roof rack or hitch rack
To get started with Wrapify, download the Wrapify app and create a profile. In your profile, indicate whether you are a gig-economy worker with a job that involves driving, such as a rideshare driver, food delivery, or delivery person for companies (such as Amazon).
Wrapify has a driver marketplace that will allow gig workers additional opportunities to earn money, which is great if you already contract with companies like DoorDash, Lyft, or Uber.
Warning
Some companies don't allow contract workers to display advertisements on the vehicles they use for work. Check the terms of your agreement before signing up with a car wrapping company.
Once you drive 50 miles with the Wrapify app downloaded, you will become eligible to receive campaign invitations. The Wrapify app has 3.7 out of 5 stars on the Google Play store, with most complaints being about app instability and inaccurate mileage tracking.
Wrapify has a lot of requirements for eligible drivers, but if you meet their requirements, it has relatively high payment tiers. This is an especially good option for gig workers who drive a lot.
Wrapify driver requirements:
Be over the age of 21
Pass a background check.
Operate a 2010 model year or newer coupe, sedan, SUV, pick-up truck, or minivan
Have a vehicle without severe body or paint damage
2. Carvertise
Pros
Cons

Perks program can save you money at certain auto stores
Monthly payments sent via direct deposit
Relatively high estimated pay: Up to $300 per month

May not get offers for campaigns
To get started with Carvertise, you need to complete the driver application and give the company information about where you typically drive. After that first step, Carvertise will match you with a brand that fits with your driving style.
Carvertise is a Better Business Bureau (BBB) accredited business with an A- rating. Most of the negative customer review ratings are around fraudulent checks sent by scammers posing as Carvertise. The company states on its website that it will never send a check — it pays only via direct deposit.
The Carvertise app has a rating of 2.3 out of 5 stars on the Google Play app store. The main complaints are about drivers who drove a sufficient number of miles near major metropolitan areas but were still not offered a campaign. Some positive reviews included notes that the vehicle wrap install and removal process were easy, that the wrap protected the car's paint job, and that the app worked as promised.
While Carvertise isn't clear about driver eligibility or the best way to qualify for an advertising campaign, those who do get an advertising offer have access to relatively high payment tiers.
3. StickerRide
Pros
Cons

Access various sticker positioning and size options
Earn bonus points with quests or flash mobs

StickerRide app must stay open while you're driving
Mobile app is buggy and can be difficult to use for registration
Pay structure is unclear
To get started with StickerRide, you'll need to download the StickerRide app to your phone. The app has 2.0 out of 5 stars on the Google Play store, with many reviewers noting that they never received the confirmation code required to finish creating their account. We experienced this same issue on multiple mobile devices during our research.
StickerRide users also complain about limited (or no) opportunities to join paid campaigns, as well as the fact that the app tracks your location at all times in the background, is buggy, and crashes often. You also have to start your app every time before you start driving, which can be inconvenient.
The company says you can calculate your earning potential prior to registration, but there is no clear place to perform this calculation on the website. You get one point for every mile recorded, multiplied by your tariff, which is calculated based on four criteria:
Geography
Time
Car class
Sticker type
Based on StickerRide's unclear pay structure, difficulty registering using the app, and potentially limited advertising opportunities, StickerRide may not be the best way to get paid to advertise on your car.
StickerRide driver requirements:
You must verify your points to be able to convert them to money. (You should do this daily.)
You must meet campaign criteria to participate, which may include stipulations about your vehicle.
4. Stickr
Pros
Cons

Available in all 50 states
No age or vehicle-type limits

Monthly membership fees
Requirement to send a picture of your decal on the first of the month to receive fee reimbursement
Most payment is in the form of coupons
Possibility of low pay
Stickr.co is an advertising company that allows drivers of all ages and types of vehicles to earn money for a perforated vinyl advertisement decal that is placed on their back window. However, Stickr requires you to pay money upfront to get started and it charges a monthly membership fee.
Another drawback is that most Stickr payments come in the form of Restaurants.com gift cards, but users note that these are actually coupons, not gift cards. Therefore, you must spend money at a participating Restaurants.com location in order to receive the discount.
The other portion of Stickr payments are sent via PayPal as part of a revenue share pool, which is divided by the number of verified drivers each month. Stickr does not offer an estimate of cash earnings, but some users have reported earning only a few dollars per month.
Stickr has a 3.5 out of 5 review average on Trustpilot, and it has many complaints listed on the Better Business Bureau (BBB) website. There are multiple reports of people who have paid for the Stickr service but never received their decals and continue to be charged the monthly membership fee.
Unless you are comfortable paying a membership fee, are willing to be diligent about submitting photos monthly, and can take advantage of Restaurants.com coupons, we don't recommend Stickr as a way to get paid to advertise on your car.
Stickr driver requirements:
Pay a membership fee of $9.99 per month
Submit decal verification to reimburse your membership fee
5. Nickelytics
Pros
Cons

Options for drivers who travel at least 30 miles per day
Cars can be up to 10 years old
Decent estimated pay: around $175 to $250 per month on average

You must provide a photo of your driver's license and your car's VIN to register on the app
You must open the app for it to track your mileage
To register, download the Nickelytics app and turn it on while you drive so it can identify advertising brands that match your driving style. As soon as you accept an advertising offer from Nickelytics, you can choose between a customized installation and a self-install option.
Nickelytics registration process requires more personal information than other apps before you can try out the service, including a picture of your driver's license, your car's VIN, and typical address and contact information. Some users may not feel comfortable giving Nickelytics so much information upfront.
The Nickelytics app has a rating of 2.7 out of 5 on the Google Play store. Some users report having difficulty completing the registration and email verification process, while others have had a good experience with the company. You will need to turn the app on at the beginning of a drive in order to track your mileage, which can be tedious and difficult to remember to do.
If you drive a lot and have a newer car, Nickelytics may be worth considering to earn money for advertising on your car.
Nickelytics driver requirements:
Be at least 18 years of age with a clean driving record
Have a car no more than 10 years old
Drive a minimum of 30 miles per day, 150 miles per week, and 450 miles per month
How to get paid for advertising on your car
Since car advertisements are effective ways for companies to promote a product, many brands will pay you for your commute. You can put an advertisement car wrap or decal on your car and make extra money for simply driving around town.
Car advertising companies match drivers with brands that want to advertise on their vehicles. These companies typically pay based on how much you drive on a monthly basis. Driving distances are often tracked using the company's mobile app, and drivers are typically paid via direct deposit.
Beware of scammers
According to a Federal Trade Commission Analysis from 2020, car-wrapping scams using bogus checks can cost people thousands. Scammers posing as legit companies offer a suspiciously high payment amount to advertise on someone's car.
The victims will be asked to pay a portion out of pocket and will then be reimbursed by a fake check that's supposed to cover the cost of the car wrap installation and payment for advertising. However, once deposited, these checks will bounce and the victim will have lost the amount of money paid to the scammer.
Be sure to only work with legitimate companies. You should never pay upfront fees, and you should keep an eye out for red flags, such as requests for your Social Security number or bank account information.
Remember that if an offer sounds too good to be true (such as being offered several hundred dollars per week) it often is.
You can make money through legitimate car wrap advertisement companies, but you should thoroughly research and verify the company you want to use before providing any personal information.
Other side hustles you can do from you car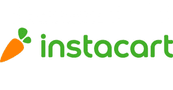 Learn More
Get Paid to Make Deliveries
Learn More
Learn More
FAQs about getting paid to advertise on your car
How much can you get paid to advertise on your car?
Depending on the company, campaign length, decal size, and how much you drive, you may be able to earn a few hundred dollars per month. For example, Nickelytics says its drivers make on average $175 to $250 per month, while Carvertise says it pays up to $300 per month.
High-paying campaigns often require a full wrap, which means your entire car will be wrapped with an advertisement.
How do you get paid for driving a car ad?
Car-wrap advertising companies typically pay drivers directly, through direct deposit or PayPal, for displaying a sticker on your rear window, a decal, partial wrap, or full car wrap advertising the company. For example, Carvertise pays their drivers through bank deposit, while Stickr pays with a combination of PayPal and Restaurant.com coupons.
Will Coca-Cola pay you to put a sticker on your car?
Unfortunately, Coca-Cola does not have a car-wrap advertising program. Fake Coca-Cola car wrap offers are a common scam that offers to pay people to advertise Coca-Cola on their cars with a logo or other common brand images. Do not fall for these scams and make sure you only work with reputable companies that offer fair compensation.
Bottom line
You can make money for driving your car to work or around town by displaying a car wrap, decal, or sticker. How much you can earn depends on the company you use, how much of your car is wrapped, and how long you display the advertisement. High-mileage drivers, such as rideshare or delivery drivers, can usually earn the most.
It's easy to get started if you want to get paid to advertise on your car. Simply select a company you think would be a good fit and register on their website or app. You'll need to let them know where you live and drive, your driving habits, and what kind of car you drive. You'll then select an advertising campaign, apply the ad to your car, keep driving your normal commute, and make a few bucks on the side.
Methodology
To evaluate and compare car advertising companies, we looked at payment options and rates, ease of application and approval process, customer reviews, and company reputation. We downloaded the apps or completed the application processes to gain first-hand experience with these companies.
Overall, we aimed to provide a comparison of popular car advertising companies that offer opportunities to make money, and we examined factors such as pay rates, diversity of campaigns available, and eligibility requirements.