Inflation is causing prices to go up on essentials like gas and groceries, and housing costs are still out of reach for many potential homeowners. That's why it may be a good time to ask your boss for a raise to cover additional expenses.
But what if the boss denies your request? Don't fret: There are still some ways to boost your income and lessen the strain on your wallet.
Get a different job with more pay
One of the best ways to get a raise is to take a new job. In fact, there has been a recent increase in Americans switching jobs as part of the Great Resignation.
Start preparing now if you think this is a good option for you. Update your LinkedIn profile and resume and reach out to mentors or friends in your industry to find out about potential job openings. 
Remember to set your goals now so you know what kind of job and salary you're aiming for.
Pick up overtime
Overtime hours can be a good way to pick up some extra cash if your boss won't give you a raise. Find out what the overtime rate is for your position to see if those extra hours are worth your while.
Consider asking for overtime hours on nights, weekends, and possibly even holidays to bump up your take-home pay.
Stop doing extra work
One of the newest buzz terms in the workforce is "quiet quitting," which is defined as doing what is required for your position without going above and beyond your contracted work.
If your contract says you work from nine to five, for example, then work those hours and stop. Don't answer emails and texts outside of those hours.
Quiet quitting may not make you extra cash, but it will mean you're not doing additional work that you aren't getting paid to do.
Consider a side hustle
A side hustle can be a good way to supplement your income if you don't get a pay raise. Perhaps you can use your professional skills for additional work that can give you an income boost.
You might also be able to use your extra time to turn a hobby into a money-making venture.
Reconsider your health benefits
Health benefits can take a chunk out of your paycheck, so make sure you are using them to the fullest. Check with your human resources department about different options that may save you money.
For example, you may qualify for a health savings account, which can help you pay for medical expenses while also giving you a tax break.
Pro tip: One way to eliminate money stress is to build an emergency fund to cover unexpected costs that your health insurance plan doesn't cover completely.
Change your tax withholding
You can change how much is withheld from your paycheck to cover taxes. This will help you keep some extra money in your pocket for each pay period. Do some research before you make any tax changes to figure out how much you can get back each pay period.
Remember, however, that you will have to pay taxes one way or another. If you don't have the money withheld from your pay now, you will owe the IRS some cash when you file your tax return.
Use all of your sick and vacation days
Sick days and vacation days are part of your benefits package. When you use them, your company pays you even though you aren't actually working on those days. It's a good idea to not leave that extra time off on the table at the end of the year.
Consider taking a day here or there to get errands done or to work on projects you've been putting off. And don't be afraid to take a sick day if you're sick. Your co-workers will be thankful you're not in the office spreading germs.
Contribute more to your 401(k)
Many employers match at least some of their employees' contributions to retirement plans such as a 401(k) plan. So make sure you are taking full advantage of your employer's match.
Check with your human resources department to see how you can take full advantage of your company's retirement program.
Ask for a bonus
Instead of getting a raise in your salary, ask your employer to consider giving you a bonus if you meet specific goals or requirements. Perhaps you could request a bonus pegged to how many sales you're able to complete, or to the number of new clients you take on.
Setting realistic goals with monetary rewards can help your employer record your successes and reward you for them.
Revisit your budget
It's a good idea to check in your budget on a regular basis and find places to cut spending. A small shake-up of your spending priorities can save you big bucks to put into your savings account.
Pro tip: Double check your credit card statement to see if there are any small fees you forgot you were paying, such as subscriptions or added fees to your phone or internet bills. Those little fees can add up if you catch them and cancel them.
Bottom line
It's good to update your budget on a regular basis and find ways to save money. But if you're still having trouble covering all your costs, it may be time to ask for a raise.
If the boss says no, remember that there are other ways to boost your bottom line.

Search Over 80,000 Care and Service-Related Jobs
Connect with paying families looking for care and service-related work. Available jobs include child care, tutoring, senior care, pet care, and housekeeping.
Sign up for Care.com now
Earn Great Pay Working From Home
Free 3-class intro teaches you how to launch a bookkeeping business
Access the training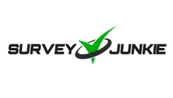 Earn Cash Taking Surveys
Join a community of 20M+ lifetime members who have been paid $76 million to date.
Sign up today