GoHenry is an app that helps parents teach their kids about money. It provides parental controls that let the adult account holder decide where, how much, and when their children can spend money, and it even has customizable debit cards to help kids practice what they learn in the real world.
We recommend GoHenry because of its many features and its focus on financial literacy. Although GoHenry might be a good option for many, it has some drawbacks, like a monthly fee and no investment options.
Check out this GoHenry review to learn more about the app's details and how it can help teach your kids about money.
Key takeaways
GoHenry is a financial education app for kids that provides a kids debit card linked to a parent account.
The app costs $4.99 monthly per child or $9.98 for up to four children.
Parents can pay kids for allowances and chores, help them set savings goals, and decide when and where they can spend money.
Money Missions teaches kids about money topics like budgeting, saving for the future, and giving back.
Send gift links to family members to contribute directly to a child's saving or spending goal for holidays, birthdays, and other special occasions
GoHenry: Is it worth it?
Pros
Cons

In-app Money Missions teach kids about financial literacy topics through games and age-appropriate lessons.
Customizable debit cards are fun for kids and can be used online and in-store.
A co-parent can be added to the account to help with child money management.

GoHenry accounts only support up to four kids per adult account.
The app does not offer investing options for kids or parents.
Savings accounts don't earn interest, although parents can pay their child interest from their account.
Not accepted by Walmart as of August 2023

Our verdict: GoHenry is a worthwhile financial literacy app for parents and kids. Its many features and debit card make it a good choice, although other apps may have more options or support more kids for similar price points. One important note is that Walmart was not accepting GoHenry cards as of August 2023.
What is GoHenry?
GoHenry is a financial technology app created in the United Kingdom and launched in 2012. In early 2023, GoHenry was purchased by savings and investing startup Acorns. According to the GoHenry website, the app has over 2 million users and has been funded by several big-name venture capitalists and angel investors.
GoHenry's primary focus is teaching kids between the ages of 6 and 18 good money habits and money management skills and giving them the confidence to handle money effectively. The app has multiple features to help parents teach their kids about finances, and parental controls ensure that an adult always knows where and how kids are spending.
How does GoHenry work?
| | |
| --- | --- |
| Monthly fee | Starting at $4.99 per child or $9.98 for up to four kids |
| Target age group | For kids ages 6 to 18 |
| Free trial | First 30 days free, charges apply after the trial is over |
| Maximum number of accounts | Up to four children |
| Parental controls | Yes — spending controls, block or unblock the debit card, spending notifications, merchant blocks, and limit how much a child can spend at specific stores |
| ATM availability | Yes, wherever Mastercard is accepted |
| ATM withdrawal limits | $120 daily or $480 in 4 days; parents can change the maximum amount in the account limits |
| FDIC insured | Yes, if the prepaid card is registered with the card issuer |
The GoHenry app helps guide and encourage kids and teens through different app lessons tailored to their age. Some of GoHenry's primary features include:
Allowance and chores
Parents can set up automatic weekly allowances to their child's account, select when the funds are available, and even remove an allowance once or permanently through GoHenry's companion parent app.
GoHenry also allows you to pay your child for chores they complete. Parents can set up a list of chores for their kids within the mobile app and assign a dollar amount to each task. Once completed, the job total will automatically transfer from the parent's account to the child's, or parents can confirm the task has been completed before authorizing the funds transfer. GoHenry allows users to create custom assignments or use the available list of chores if needed.
Debit card
One of GoHenry's primary features is its prepaid debit card offered through Community Federal Savings Bank. Kids can get a custom card with their choice of 45 different card designs for a fee or receive a free standard card without customization.
Parents can cancel and replace a lost or stolen debit card through the app for free. However, if you want to change the design on the card, you will be charged $4.99 for each replacement.
The debit card is offered through Mastercard, has a secure chip, and allows PIN-protected transactions. Cards can be used online, in-store, at ATMs, or even through Apple Pay.
GoHenry doesn't charge a fee for using a domestic or international ATM, though the ATM owner may charge fees. The GoHenry debit card has a $120 daily withdrawal limit or a $480 limit over four days. There is a maximum of three withdrawals in one day or four in four days, which applies to debit cards for both kids and teens.
GoHenry's debit card for teens offers similar features and can even accept direct deposits from an after-school or summer job. And since it's a prepaid card, there's no need to worry about overdraft fees.
Financial literacy
The GoHenry app includes interactive money lessons called Money Missions that provide age-appropriate financial literacy stories, quizzes, and games. The topics include money basics, jobs and earning, saving, spending wisely, helping others, money safety, borrowing and credit, basic budgeting, and investing basics.
Topics were created with teachers and financial education experts in accordance with the K-12 Personal Finance Education National Standards.
Challenges are divided into age-appropriate levels, with level 1 for children ages 6+ and level 2 for children ages 12 to 14. Challenges for older kids are still being developed. The app will nudge kids to participate and will award badges when your child has completed a game or lesson. Parents can even choose to incentivize kids by offering a cash prize for completing Money Missions.
Parental control
Part of the struggle of teaching kids about money is learning when to let them make mistakes and when you need to step in. GoHenry parental controls let you digitally peek over your child's shoulder to see how they handle funds. Parents receive real-time spending notifications about their child's spending and can set weekly or single-purchase spending limits.
If an emergency crops up, a parent can quickly transfer funds to their child's card if needed and will receive an alert if the card is ever declined. Parents can also lock the card and enable merchant blocks for stores that sell age-restricted items. Parents can instantly block or unblock a card through the app if a card is lost or stolen.
Savings
Teaching a child how to save money for the future is as important as teaching them to spend wisely. GoHenry helps kids set up savings goals with target dates and autosave features. Parents can prevent kids from moving money from one goal to another or leave it unlocked and let the child decide what to do with their funds.
Since GoHenry is not a bank, it does not pay interest on its savings account. However, parents have the option to pay their child interest on their savings balance every month out of their own account. Parents set the interest rate and can adjust the amount up or down through the app.
Giving your kids real-world experience about the power of compound interest can be an invaluable lesson.
How much does GoHenry cost?
GoHenry costs $4.99 monthly for each child or $9.98 for up to four children. There is a 30-day free trial.
The monthly fee includes a standard kids or teens debit card, access to the features in the parental app, and money missions and savings goals for the child. If you want to customize your child's debit card, you'll pay a $4.99 per card fee, but replacement cards are free if you don't change the design.
GoHenry allows you to cancel anytime and doesn't charge fees at ATMs or foreign transaction fees.
What customers are saying about GoHenry
GoHenry has earned 4.5 out of 5 stars on the Apple App Store with more than 8,300 reviews and 4 out of 5 stars on Google Play with more than 24,000 reviews.
It also has a rating of 4.2 out of 5 on Trustpilot with over 2,800 reviews. One positive review stated, "This app and card has made things so easy! When my son needs money, I just transfer it. And their allowance is on autopilot! Thank you GoHenry!"
Another said, "It's been pretty great. My mom got it for me and my sister so we could get an allowance easier and so she could give us money when we needed it easier. Everything has worked well so far, and it helps me stay on top of my money, and I even started saving."
One recurring complaint on Trustpilot is that the prepaid debit card isn't accepted everywhere. Merchants accept prepaid debit cards on a case-by-case basis. If you're concerned about having the card readily accepted everywhere, opening a traditional bank account with a debit card with your child might be a better choice.
Overall, many customer reviews are happy with the app, with parents and grandparents commenting on the thoroughness of the topics and the usefulness of the features. However, some report the app malfunctions or is slow to load updates.
How to get started with GoHenry
Getting started with GoHenry is easy, although it can take a few days to get completely set up since the debit card has to be received and activated before you can start using the app.
You'll need your general information, including the last four digits of your Social Security number and your child's full name and birth date.
1. Start by going to the GoHenry website and clicking the sign-up button.
2. Select the free 30-day trial, provide your email address and phone number, and create a password.
3. Enter your child's first and last name and birthdate. If you have more than one child, you can add them during this time.
4. You'll need to verify your identity by entering your legal first and last name, physical address, birth date, and the last four digits of your Social Security number.
5. Accept the terms and conditions.
6. Select a standard debit card for free, or choose a design to customize your debit card and add your child's nickname.
7. Your child's card will be mailed to you, and you should receive it in 5-10 business days.
8. Then, set up your parent account by answering two security questions.
9. Select the amount of money you want to add to your parent wallet. You'll need to add at least $5 to activate your account.
10. Review your order summary and connect your bank account or debit card to complete your account.
11. Download the app and sign in
12. Once your child's debit card arrives, log in to the website or app and activate your parent account and the card.
13. Once the card is activated, you can set up your parental controls, allowance, and chore lists.
14. Complete a payment in-store using the chip and PIN to enable contactless payments.
Alternatives to GoHenry: Greenlight and BusyKid
Despite its helpful features, GoHenry may not be the best option for every family, especially if you have more than four children. Additionally, if you want to give your child more hands-on experience with investing, GoHenry isn't the app for you since it doesn't offer investing options.
To help you find the right app for your family, consider one of the apps that are similarly priced and have features that GoHenry doesn't offer.
Greenlight
Greenlight has three monthly membership levels, starting at $4.99 for basic features. If you're looking for more features, including investing for parents and kids, earning 1.00%-5.00% (as of Aug. 10, 2023) on savings, and purchase protections, you'll need to sign up for Greenlight Max ($9.98 a month) or Greenlight Infinity ($14.98 a month).
Like GoHenry, parents can pay kids an allowance for completing chores and direct it toward specific savings, spending, or giving goals. Greenlight also has educational tools and games to teach kids financial literacy.
Visit Greenlight | Read our Greenlight review
BusyKid
Busykid is another option like GoHenry that helps kids learn about money. For $4 a month (billed annually), you can access app features like allowance and chore tracking based on age, an optional savings account match, and Visa debit cards for up to five children.
Busykid also teaches kids about investment accounts with hands-on experience for no additional charge and provides access to more than 55,000 ATMs nationwide.
GoHenry
Greenlight
Busykid
App features

Allowance and chore lists
Kid's debit card
Savings goals Parental controls
Merchant blocks Financial literacy lessons

Allowance and chores
Kid's debit card
Savings
Earning interest on savings depending on membership level
Financial literacy
Cashback and investing options for higher-tier monthly memberships

Chores and allowances based on age group
Kids debit card
Savings match
Parental controls and push notifications
Investing options for no additional cost

Monthly fee
$4.99 or $9.98 for up to four kids
$4.99, $9.98, or $14.98 a month, depending on the features you want
$4 a month, billed annually
Number of children
Up to four children
Up to five children
Up to five children
App store ratings
Apple App Store: 4.5

Google Play Store: 4.0

Apple App Store: 4.8

Google Play Store: 4.7

Apple App Store: 3.4

Google Play Store: 3.4

Debit card provided
Yes
Yes
Yes
Investing features
No
Yes, on Greenlight Max and Greenlight Infinity memberships
Yes, at no additional charge
FAQs about GoHenry
What is the GoHenry card contact number?
If you need help with your child's GoHenry card or account, contact customer service at 877-372-6466 or help@gohenrycard.com.
Is a GoHenry card worth it?
Deciding if GoHenry is worth it will be different for every family. The app can be a helpful service that teaches kids about money and how to spend and save effectively. Although the monthly fee can add up quickly, many customer reviews on the Apple App Store and the Google Play Store suggest that the GoHenry app is a helpful tool and cheaper than other apps.
Is GoHenry better than Greenlight?
GoHenry and Greenlight are both useful apps to teach your kids about money. While Greenlight's most expensive plans are more than GoHenry's monthly subscription, it offers additional features, like investing options, paying cash back on purchases, and providing identity protection.
GoHenry review: bottom line
GoHenry has many helpful features and financial literacy lessons to give kids a strong head start on managing money. Before committing to any one app, research the available options and read customer reviews to help you get an accurate picture of the experience.
While teaching your child about money and financial concepts through an app might seem unnecessary, giving them experience in handling their own money before they enter the adult world can be an invaluable head start. If you'd prefer to work with a traditional bank and open a children or teen account, though, check out our list of the best banks for options that might work for you.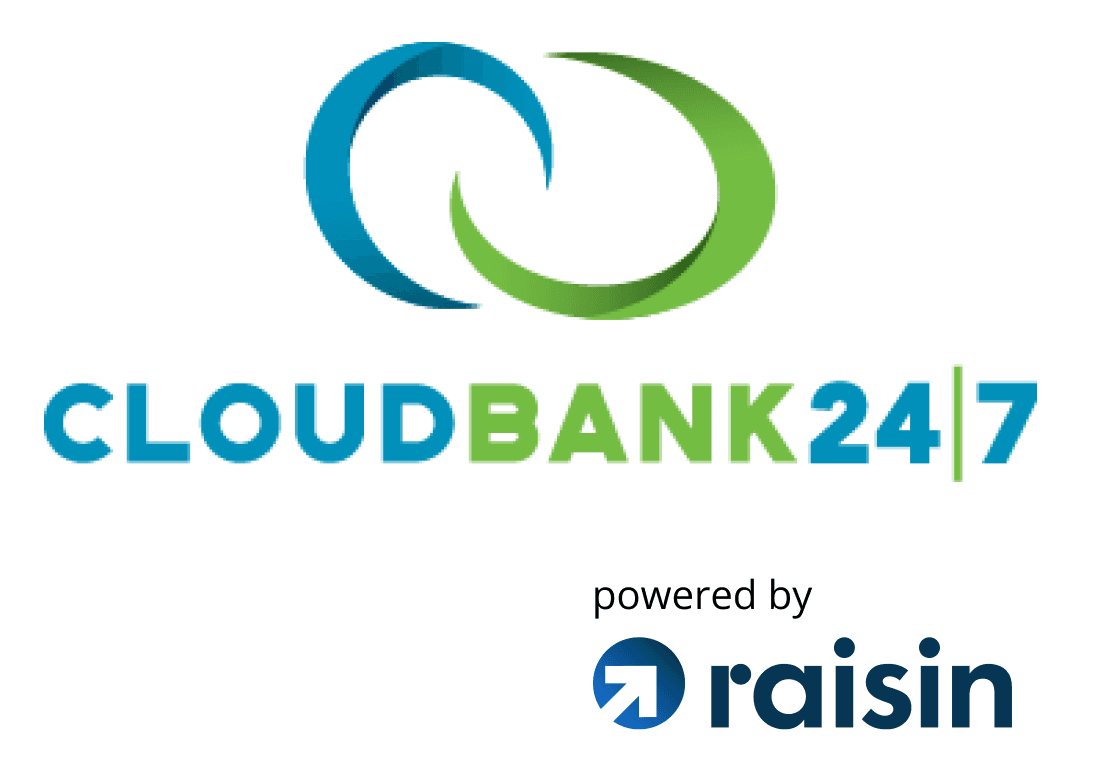 CloudBank 24/7 High Yield Savings Account Benefits
Incredible 5.26% APY1 to boost your savings
Interest is compounded daily and posted to your account monthly
Enjoy 24/7 online access to your account and funds
FDIC insured through Third Coast Bank SSB, no fees, $1 minimum deposit