Saving for retirement is hard — really hard. As you're scrimping and saving over several decades, you might struggle to remember why you're putting all this money away in the first place. 
Is building your nest egg really worth it? According to retirees themselves, the answer is a clear yes. Below, we share some reasons to keep saving for retirement based on advice from recent retirees. 
With these retirement perks in mind, you'll be able to get your retirement savings goals back on track.
Get out of $10,000 or more in debt
Credit card debt is suffocating. It constantly weighs on your mind and controls every choice you make. You can end up emotionally and even physically drained from it. And even though you make regular payments, it feels like you can never make any progress because of the interest.
National Debt Relief is designed specifically to help you get out of credit card debt faster, without having to make drastic life changes. With National Debt Relief, you could pay off your credit card debt (with potentially way less interest) in one simple monthly payment.
How to get National Debt Relief to pay off your debt: Sign up for a free debt assessment here. (Do not skip this step!) By signing up for a free assessment, National Debt Relief can immediately assist you in paying off your debt, but only if you schedule the assessment.
Your time is finally your own
Tired of waiting until the weekend to spend time doing what you want to do, not what your boss wants you to do? 
Once you retire, you're no longer at someone else's beck and call. Instead, you can finally schedule your time to suit just one person: yourself.
You can devote time and energy to your passion project
Have you been chipping away at your first novel for decades now? Do you have a room of nearly-done craft projects that you've spent half your life wanting to complete? 
In retirement, all the energy and time you used to devote to your job can go toward an activity you're actually excited to pursue.
You can take a job just because you love it, not because you need a certain salary
During your working life, you likely had to make a certain amount of money to maintain your quality of life, support yourself and others, and hit the financial milestones you set for yourself. 
But once you've built up a solid retirement savings fund, you have more bandwidth in your budget to work a job because you want to, not because you have to.
For instance, you can teach at a preschool, work for a non-profit, or earn money selling your artwork on Etsy — all without stressing nonstop about how you're going to pay the bills.
Don't let home repairs drain your bank account
Did you know if your air conditioner stops working, your homeowner's insurance won't cover it? Same with plumbing, electrical issues, appliances, and more. Not being able to make repairs could leave you in a bad situation — but a home warranty could protect you against surprise expenses.
Whether you're a brand-new homeowner or you've owned your home for years, a plan from Choice Home Warranty could pick up the slack where homeowner's insurance falls short.
If a covered system in your home breaks down, you can call their hotline 24/7 for assistance to get it repaired. They have a network of over 15,000 technicians that can assist you, making sure any issue can be taken care of swiftly — without breaking the bank.
Not sure if it's for you? Rest easy: they were named one of the "Best Home Warranty Companies" by US News 360 Reviews and were awarded Best Company's 2020 Consumer's Choice Award. For a limited time, you can get your first month free when you sign up for a Single Payment home warranty plan.
You can volunteer for a cause you're passionate about
Finding time to volunteer on the weekends or after dinner on weeknights can leave you feeling drained rather than fulfilled. 
As a retiree, you don't have to limit your volunteer hours to your time off. Instead, you can volunteer at the local food pantry or animal shelter as often as you want.
You don't have to fight for a big promotion
Once you retire, you might be surprised by how much less stressed you are — not just because you're no longer working around the clock, but also because you're no longer in constant competition with your peers and co-workers.
You don't have to chase after opportunities to beef up your resume or practice interview questions to impress a hiring manager. Instead, you can simply be yourself, living at your own pace and setting your own personal goals.
You can enjoy time with the people you love the most
Despite your best efforts to connect with friends and family members during your working years, you've probably found yourself apologetically slipping away from family gatherings early to wrap up work projects more often than you wanted to.
When you're retired, you can finally be completely present with your kids, grandkids, and friends rather than carefully budgeting your time between home and work.
You can pick up new skills that improve your life satisfaction
Plenty of community colleges offer courses tailor-made for retirees and seniors in the community, often at a discounted price and senior-friendly hours. 
If you've always wanted to learn to watercolor or study a second language, now's your chance.
You can travel when you want to, not just when work permits
When you're working, you usually have to time your travel to fit your company's holidays. Depending on your job, you might also be responsible for finding someone to cover your shift before you're allowed to take a week off.
But when you don't have any other demands on your schedule, you can travel when you want to instead of on a strict vacation schedule — which expands your travel options and saves you money. 
For instance, you can head out of town in the middle of the week when hotel prices are lower instead of saving travel for the weekend and rushing back for work.
You can say goodbye to imposter syndrome
Even if you're exceptionally good at your job, it's hard to totally divest yourself from the fear that you aren't as good as you need to be — and that everyone else knows you're secretly bad at your job.
While there are ways to work through imposter syndrome and other types of work-based anxiety during your career, there's nothing like the relief that comes when you can leave the work environment behind for good.
You aren't accountable to anyone but yourself
At work, you're probably accountable to your manager, customers, clients, and any co-workers who are counting on you to carry out your portion of a work project. 
If you're a manager, you also have to juggle other people's schedules and goals, holding them accountable to you while you're accountable to your own higher-ups.
If you're sick of the stress of supervising other people while being supervised yourself, remember that retirement doesn't come with managers and bosses. You don't have to answer to anyone but yourself.
You don't have to waste time commuting
Whether you commute from the suburbs to the city or an office on the other side of town, odds are good you spend much more time than you'd like stuck in traffic.
Once you control your own schedule, you can plan to stay home during rush hour and dodge the worst of the crowds. 
Plus, you won't have to worry so much about car accidents, road rage, or bad weather, which makes for a much less stressful day. You may even be able to get a discount on car insurance for not driving as much.
You can stop caring about your alarm clock
Sick of waking up to a blaring alarm every morning? While you might still want to wake up on a schedule once you've left the workforce, you can at least decide what time you want the alarm to sound.
This hopefully means you'll spend less time hitting the snooze button and more time enjoying a peaceful night's sleep.
You can prioritize exercise
Working a job inevitably means you have less time to exercise. 
Unfortunately, many jobs can also put undue pressure on your body, whether you slouch at a desk for eight hours a day or spend your time lifting heavy boxes at a warehouse. 
Retirement means you'll have time to swim, walk, hike, or jog while reducing the strain your job puts on your mental and physical health.
You can get to that book you've always wanted to read
Maybe you have a stack of meaty mysteries you want to work your way through sitting on your bedside table, or perhaps you have a long list of lengthy classic novels you think everyone should read. 
Either way, in retirement, you can commit entire days to doing nothing more than getting lost in a good book.
You don't have to stress about saving for retirement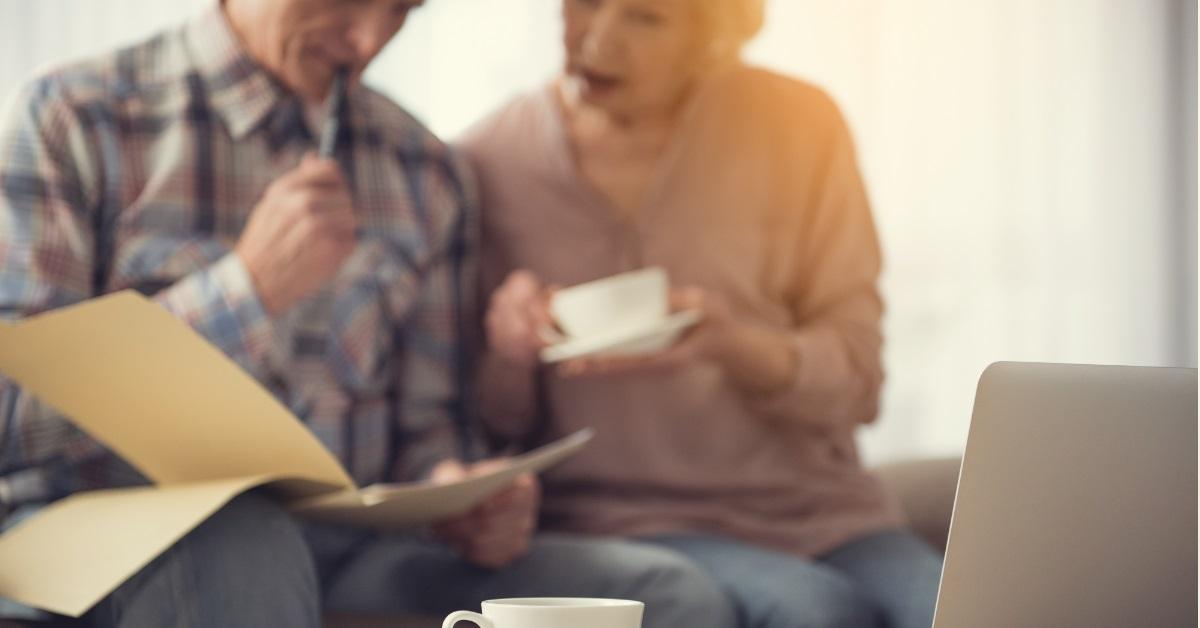 Penny pinching is undeniably stressful, even when you have an exciting goal in mind like enjoying a comfortable retirement. 
One of the top benefits of finally reaching that retirement? You no longer have to worry about your retirement savings strategy.
Of course, even when you do retire, you'll want to keep a close eye on your finances to make sure you're not throwing away money. Still, it should help that you can focus less on savings now and more on spending. 

Bottom line
Regardless of your career, retirement might feel like a far-off dream that you'll never reach — but your last day of work draws closer every day.
Sticking to your retirement savings goals ensures that when your career finally ends, you'll be financially ready to experience all the benefits of retired life that millions of Americans are already enjoying. 
This means pursuing your passions, like traveling more or finding more time for friends and family. Whatever the case, retirees believe that the effort you're putting in now is well worth the retirement payoff.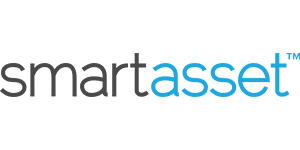 Smart Asset Benefits
Get matched with fiduciary financial advisors
Advisors are vetted and certified fiduciaries
Take the mystery out of retirement planning
Their matching tool is free
Paid Non-Client Promotion