After a long day of work, you realize you have nothing planned for dinner. Do you drag yourself to the grocery store — that you know will be crowded — or do you order groceries from your couch? If you're like most people, the latter is much more appealing. But if you're not careful, opting for grocery delivery can be expensive and substantially increase your food bill.
The Bureau of Labor Statistics reports the average household spent $4,942 on food consumed at home in 2020 — up 6% from the year before. If you add the cost of grocery delivery memberships, per-trip fees, and tips for shoppers, your total may be much higher, and you could be overpaying for your purchases.
However, grocery delivery doesn't have to be so pricey. Here are nine ways you can save money — without braving the aisles yourself.
Check your credit card
Depending on the type of credit card you have, you may be eligible for free memberships to grocery delivery services like Shipt or Instacart. For example, you may have access to the following offers:
Chase customers can get free delivery with Shipt through April 30, 2022.
Mastercard customers can get two free months of Instacart Express
Check your credit card's special offers page to see if you qualify for free trials or special discounts on delivery services or open a new credit card that offers grocery rewards.
Make a list
When it comes to grocery delivery, it's tempting to just order the usual items again and again. But if you aren't thinking ahead and budgeting your money, you could be wasting money on food you don't need.
Make a list ahead of time, and check your pantry and freezer to make sure you're not purchasing items unnecessarily. Then, when you're placing your order through the delivery app, avoid the temptation to add things that aren't on your list by immediately closing out the "did you forget?" section.
Schedule in advance
With most delivery services, you can qualify for free delivery if you order $35 or more items and select an available delivery window. You can often get delivery faster if you're willing to pay an express fee. For example, Walmart will deliver your groceries in under two hours with an additional $10 fee. But those fees can add up!
Prevent unnecessary fees by placing an order in advance. If you plan ahead and submit your order 24 hours ahead of time — you'll have your pick of delivery times at no added cost. As a bonus, planning ahead can help prevent impulse purchases that can cause your grocery bill to balloon.
Subscribe for essentials
Some services, such as Amazon Fresh, offer discounts if you sign up for subscriptions. By signing up for recurring deliveries, you can save between 5% and 15% off your order. You can choose your own schedule, selecting intervals between two weeks and six months. And, you can cancel or skip a delivery at any time.
You can use subscriptions to save on many different items, but it's especially helpful for shelf-stable purchases like cereal, canned goods, and snacks.
Learn more ways to save at Amazon.
Sign up for Ibotta
Looking for ways to make extra money? You can earn money by shopping. Ibotta is a cashback rewards app that gives you cash for your routine purchases, including money spent on groceries. You may not realize it, but you can use Ibotta even when you're using a grocery delivery service like Instacart or Shipt.
Both companies allow customers to use Ibotta within their shopping apps. Once your Ibotta and delivery app are synced, you can place orders and get cash back on your favorite grocery items.
Apply for a rewards credit card
You can use rewards credit cards to earn valuable points, miles, or cash back on your grocery delivery orders. For example, the Blue Cash Preferred® Card from American Express gives you 6% cash back at U.S. supermarkets (for first $6,000 per year, after that 1%) and on select U.S. streaming services, 3% cash back at U.S. gas stations and on eligible transit, and 1% cash back on other eligible purchases. If you spent $4,000 on groceries, that means you'd earn $250 in cash back.
Or, if you'd prefer a flat-rate card, the Citi Double Cash® Card allows you to earn 2% on every purchase with unlimited 1% cash back when you buy, plus an additional 1% as you pay for those purchases; plus, for a limited time, earn 5% total cash back on hotel, car rentals and attractions booked on the Citi Travel℠ portal through 12/31/24.
Take advantage of sales
To better manage your money, pay attention to sales. Grocery delivery apps like Shipt and Instacart frequently have sales sections on their platforms, allowing you to take advantage of BOGO offers and price deductions. Peruse the sales sections to stock up on items your family uses often. Even if you don't think you'll be able to eat everything right away, you may be able to freeze items so you have them later.
Opt for curbside pickup
Delivery is great, but you may have to pay extra fees for that convenience. Another option is to opt for curbside pickup rather than delivery. It's still more convenient than shopping yourself; you won't have to make your way through the grocery store, and shoppers will select the items for you and drop them right in your trunk. And, you can skip the delivery fees.
Combine delivery with meal planning
It can be difficult to plan meals and make a grocery list when you're overwhelmed with other responsibilities. That can lead to overspending on food and still feeling like you have nothing for dinner. If that happens to you often, consider combining grocery delivery services with meal planning apps.
For example, you can use eMeals and Walmart. Pick your meals with eMeals, and eMeals will send a list of the required ingredients to your local Walmart. A shopper will pick out your items and deliver them right to your door, so you have everything you need to prepare delicious meals. You can choose from a range of dishes, including meals that can be completed in under 30 minutes.
Using meal planning apps that pair with grocery delivery is an easy way to map out your food for the week and prevent unnecessary purchases.
Bottom line
Even if you're on a budget, you don't have to sacrifice grocery delivery services. By creating a list, sticking to it, and using rewards credit cards or cash back programs, you can save money. You can use your savings to pay off debt even faster, helping you pursue your goals.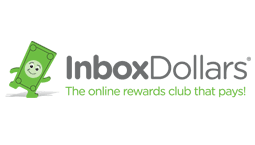 Inbox Dollars Benefits
Get a $5 bonus when you register with your email
You could earn money by taking surveys or making online searches
Over $80 million paid to members so far - how much can you earn?