Going to the grocery store can be quite a headache. It's loud, bright, noisy, and, worst of all, busy. If you're paying too much for groceries, your trip can be even more stressful, but inconsiderate shoppers make it downright unpleasant.
Many of us have left the grocery store in a bad mood due to pushy, rude, or ignorant shoppers. But what is grocery store etiquette, and how do you know if you're following it? 
Keep reading to ensure you're the best shopper you can be for employees and other customers.
Get a protection plan on all your appliances
Did you know if your air conditioner stops working, your homeowner's insurance won't cover it? Same with plumbing, electrical issues, appliances, and more. Not being able to make repairs could leave you in a bad situation — but a home warranty could protect you against surprise expenses.
Whether you're a brand-new homeowner or you've owned your home for years, a plan from Choice Home Warranty could pick up the slack where homeowner's insurance falls short.
If a covered system in your home breaks down, you can call their hotline 24/7 for assistance to get it repaired. They have a network of over 15,000 technicians that can assist you, making sure any issue can be taken care of swiftly — without breaking the bank.
Not sure if it's for you? Rest easy: they were named one of the "Best Home Warranty Companies" by US News 360 Reviews and were awarded Best Company's 2020 Consumer's Choice Award. For a limited time, you can get your first month free when you sign up for a Single Payment home warranty plan.
Know where you're shopping
Not all grocery stores are made the same. Shopping at your local big-box store — whether that's Meijer, Kroger, or Publix — is different from a store like Aldi, for example. There are different rules and expectations.
At Aldi, for example, you'll need to bring a quarter for a cart and your own bags or be prepared to pay per paper bag. 
There's also a specific flow of the store you should follow, or else risk getting in people's way. Just be prepared to shift your shopping habits based on where you are.
Be respectful to employees
This one should be a no-brainer, but one of the most important grocery store etiquette rules is to be respectful and kind to employees.
It's natural to get occasionally frustrated about prices, store policies, and other issues that arise, but taking it out on employees is never appropriate. Avoid yelling or arguing with cashiers and floor employees.
Return items you don't want
If you realize you don't want an item, leaving it on the nearest shelf may seem harmless enough, but it's inconsiderate to employees and shoppers alike. In fact, 97% of people surveyed find it rude, especially if the item is perishable.
Ideally, it would be best if you took the time to return the item to its original spot. However, if you're at a larger store or don't have the time, give it to the cashier when checking out so they can see that it gets properly reshelved.
Stop overpaying when you shop online
Shopping online has its perks. It's super convenient, but it can be time consuming to find the best deals. Instead of hunting for coupon codes (that don't always work!) and opening tons of browser tabs comparing prices, you can try Capital One Shopping.
Capital One Shopping makes saving money effortless. Just add the browser extension and when you check out, it'll scour the internet for coupon codes to help you save cash. And before you check out at 25+ major retailers, Capital One Shopping will notify you with a friendly pop-up if the item you're buying is available cheaper somewhere else.
Capital One Shopping is free to use and won't show you ads. Add it today and stop overpaying!1
Throw away your trash
Some grocery stores, like Target or Kroger, have cafes inside, allowing you to peruse the shelves with a coffee or drink in hand. When you're done, though, throw the cup out.
You've likely seen half-drunk Starbucks cups or water bottles scattered around store shelves. Not only is this inconsiderate to employees and other shoppers, but it's also unhygienic. 
It only takes a few seconds to toss your trash. Don't be rude and make a mess of the store.
Return your shopping cart
Returning your shopping cart is the bare minimum of grocery store etiquette. It takes only seconds, and it makes employees' lives much easier. Not only that, but stranded shopping carts can pose more troublesome issues.
A stranded cart inside the store creates a roadblock and makes it hard to maneuver around. In the parking lot, though, carts not in their receptacles can damage cars. One social study even revealed that people are more likely to litter when they see scattered carts.
Return your basket
While not as problematic as carts, it's still in poor taste to not return your shopping basket to its stand. It clutters up the store and creates more unnecessary work for employees.
More than that, though, there usually aren't that many baskets to begin with. If you don't return your basket, it can lead to an inconvenient shortage. 
There are usually stands throughout stores and at entrances and exits. You can afford to spare the 30 seconds it'll take to return it.
Give people space
Most people don't like it when strangers stand too close, and that doesn't magically change when you're at the grocery store. A survey found that 94% of people strongly dislike it. 
We've all been there — you're standing in front of a shelf looking for something when someone starts breathing down your neck, violating your personal space.
Generally, give people space of 18 inches to four feet, or use social distancing markers as reference.
Stay in line
The line is perhaps the most aggravating part of a grocery store trip. You just want to get home, but there's a large queue of people ahead.
If you forget an item, don't make everyone else suffer the consequences by ditching your cart to grab it while the cashier rings up your other items. One survey revealed that 68% of customers consider the behavior inappropriate.
Don't incessantly line hop, either. Once you find a queue, don't jump around unless another cashier calls you to their lane.
Don't go through express lanes with full carts
Most grocery stores do their best to get people through the line as quickly as possible, and one way they encourage this is with express lanes, usually capping purchases at 10 to 12 items or fewer.
Don't be the jerk that takes their huge haul through these lines. The cashier may not turn you away, but you'll certainly sour their mood and that of other customers (one study revealed that 89% find it upsetting). Even if the lane is empty, it may not be in a few minutes.
Earn 2% cash rewards at grocery stores and Costco
The Wells Fargo Active Cash® Card(Rates and fees) is a powerful rewards card that allows you to earn unlimited 2% cash rewards on purchases — including on groceries, even at warehouse stores like Costco.

New cardholders can also earn a one-time cash rewards bonus — $200 cash rewards bonus after spending $500 in purchases in the first 3 months!
If you're looking for a powerful rewards card that offers an extended intro APR period, look no further, the Wells Fargo Active Cash® Card checks that box too!
This card also offers an intro APR of 0% for 15 months from account opening on purchases and qualifying balance transfers (then 20.24%, 25.24%, or 29.99% variable). Which is great for someone who wants a break from high interest rates, while still earning rewards.
The best part? There's no annual fee.
Click here to apply for the Wells Fargo Active Cash® Card now.
Avoid manhandling produce
While giving an avocado or melon the occasional squeeze may be necessary to test if it's ripe or past its prime, avoid manhandling grocery store produce.
Watching someone pick up every item and give it a harsh squeeze before tossing it back down is infuriating. Not only does it tarnish and bruise the food for everyone else, but it's just aggravating to witness.
Don't sample before buying
Food sample stands are a lovely way to test a product before purchasing or satiate your hunger as you shop, but that should be the extent of what you taste before checking out.
You've likely seen people leisurely snack on a bag of chips as they peruse the aisles, or eat a few grapes out of the bag before purchasing. 
Not only is this just poor grocery store etiquette, but it can impact the weight and overall price. A study found that 80% of customers found this to be in poor taste.
Only take what you need
Finding a good sale or deal at the grocery store is always a pleasant surprise, but don't get greedy and take every last item.
This doesn't just apply to sales. If there's an essential item, like formula, toilet paper, or cleaning/sanitary products, don't buy them all up just because you can. Take only what you need to avoid inconveniencing other customers.
Keep your kids in check
There's nothing wrong with taking your kids to the grocery store with you, but there is if you let them run amuck. This can be incredibly disruptive to other customers, not to mention dangerous for your children.
A study revealed that 91% of shoppers get upset when parents let their kids misbehave and run around the store. No one wants to hear children scream or worry about hitting an errant kid with their cart because their parents weren't paying attention.
Give yourself time to shop
Be respectful to grocery store workers and avoid coming in just before closing. A quick trip is usually fine if you only have a few items you need to grab.
But if you know a store closes at a certain time, don't rush in 30 minutes before with an extensive grocery list. 
Employees have other duties to attend to once the store is closed that they can't start until all the customers are gone, so don't be inconsiderate by making them stay later than they have to.
Don't dawdle
Seeing someone you know at the grocery store is often a pleasant surprise, and it's perfectly fine to strike up a conversation as long as you don't inconvenience other shoppers.
If you want to stop and have a conversation with an employee or another shopper, move your cart out of the middle of the aisle. Don't stand in the middle of a busy area and mindlessly block the flow of foot traffic.
Bottom line
Grocery store etiquette is pretty intuitive — respect other peoples' time and space, and be mindful of what's around you.
The grocery store can be a sensory nightmare for many, and even the best trips are rarely enjoyable. 
Do your part to be a good shopper for employees and shoppers alike. And don't forget to bring a cash back credit card so you save a little money too.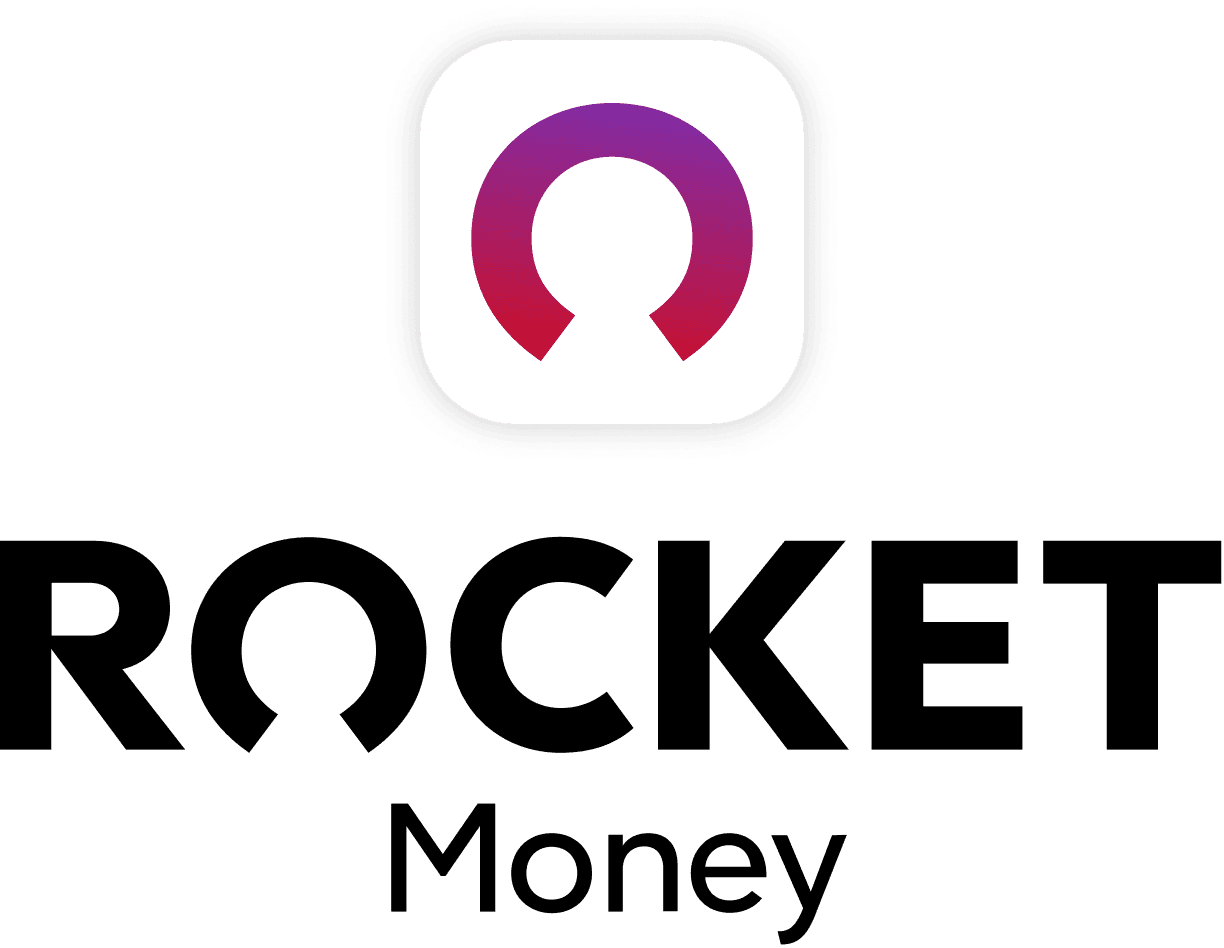 Rocket Money Benefits
Automatically find and cancel subscriptions
Slash your monthly phone, cable, and internet bills
Save an average of up to $720 a year