It can be hard to pack your grocery cart if you're on a tight budget or trying to move beyond living paycheck to paycheck. 

But even if you only have $100 when you walk into your local supermarket to stock up your pantry and fridge, there are ways to make your budget work for you.
So what should you look for with only $100 to spend per week? Here are a few items that can help you stretch your grocery list.
Rice
Rice can be a great food to pick up because it allows you to be versatile with some of the other foods on your list. You can make it on its own or add cooked rice to a recipe like stir fry or soup. And if you make enough, you'll be able to use the extra for leftovers for lunch the next day.
Rice is a great alternative starch to potatoes or pasta, and comes in many varieties: white, brown, arborio, etc., so you can mix it up and/or serve a different kind depending on the main course.
Beans
Another affordable staple for your pantry is beans. They're great for soups, stews, or chili, and you can also make them as a side dish for dinners. Beans are also a good source of protein if you're trying to cut back on costs by cutting out some more expensive meat options.
Dried beans need to be soaked before using, so you'll have to plan ahead, but canned beans are a great alternative.
Oatmeal
Instead of spending a lot of money on expensive granola or other high-end "healthy" cereals, grab a staple like oatmeal to start your morning. You can eat it on its own or mix it with different toppings like diced apples or brown sugar to give it some extra flavor.
Pro tip: Check your pantry for staples like flour, sugar, and other baking items to see if you can stretch your oatmeal with recipes for oatmeal muffins or oatmeal breakfast bars; great to have around as a "grab 'n' go" breakfast.
Pancake mix
Pancake mix can be an affordable option for breakfast pancakes, of course, but you can also use it for other recipes. Make muffins for breakfast or biscuits for dinner to give you an extra-filling treat. You can also use it for dinner items such as a crust for a pot pie or chicken parmesan.
Frozen vegetables
Frozen vegetables may be a more affordable option than going with fresh vegetables without losing the nutritional value and taste of the fresh versions. Frozen vegetables can also easily be stored in your freezer until you're ready to use them compared to fresh veggies, which may spoil before you have time to eat them.
A handful of carrots, green beans, etc. can also be added to soups or casseroles as a cheap and nutritious way to stretch those meals.
Pasta
Pasta is a very filling food at a cheap price that can easily be made quickly or kept as a pantry item until you're ready to use it. You can also add in different ingredients depending on what you have on hand and what's on sale such as pasta sauce, veggies, herbs, or maybe even meatballs.
Potatoes
Another filling-but-affordable vegetable is potatoes. There are plenty of different ways you can prepare them including mashed, boiled, roasted, or any other recipes you might want to try. You can also add them to soups, stews, and casseroles.
Potatoes come in a big bag for a relatively low price and can keep you fed and full without much effort.
Tortillas
If you want to keep more money in your bank account, you may want to consider switching your recipes up by switching out bread for tortillas. They may be just as affordable as bread, but you can also use them in versatile ways such as wraps for lunch or burritos for dinner.
And practically, they'll keep longer, are easier to store, and can hold plenty of food inside without the bulk of bread.
Snacks
You may not be able to afford fancy snacks, but simple snacks should still be on your list to help you get through the day and keep your energy up. Consider things like carrots, crackers, or fruits to give you a boost without spending too much.
You also may want to buy your own ingredients to bake your own version of protein bars or mix your own trail mix to save cash.
Canned tomatoes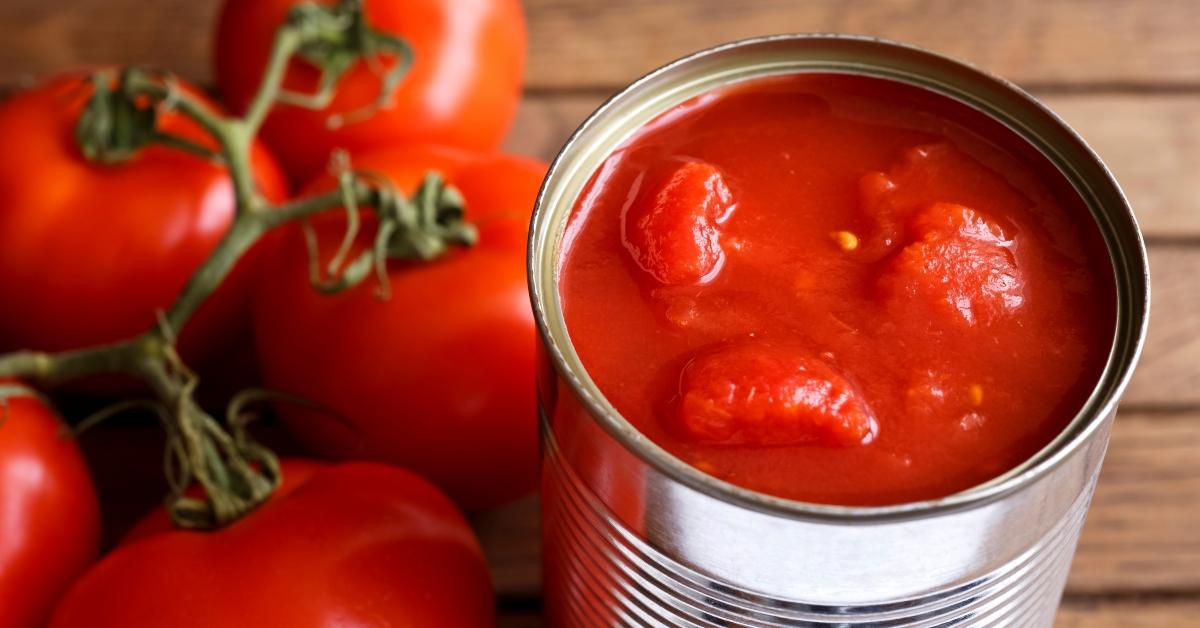 Canned tomatoes and other canned vegetables are good to have on hand when you're searching for ideas for dinner. Add them to chili or soup to give them a tomato kick or mix them in with pasta for a more traditional flavor. You can also add them to pizza or chicken dishes for an easy night at home.
Ground beef
If you do want to add some beef but still stay within your budget, pick up some ground beef. It's almost always cheaper than other cuts of meat and is pretty versatile so you can use it in plenty of recipes. You can brown it and add it to things like casseroles or chili, roll it into meatballs for your pasta, or make some hearty burgers for your family depending on how much ground beef you can afford.
Ground beef also freezes well, so try to take advantage when it's on sale: buy extra and freeze it for another few meals.
Head of lettuce
If you want something fresh, pick up a head of lettuce from the fresh veggies section and find some extra ingredients that you can mix in to make it a filling meal. There are plenty of options to choose from and you can get some ingredients like croutons that can last a while in your pantry for later use.
 Pro tip: If you're trying to save on grocery costs, remember to grab a head of lettuce instead of bagged or pre-cut lettuce. You may be able to save a little bit by chopping your greens at home. 

Bottom line
Before you go to the grocery store, it's a good idea to create a list of what you need and then stick with it to keep your spending in check. Using coupons can stretch your budget even further and eliminate some money stress.
You'll also want to make sure you're paying with the best credit card rewards for extra points or perks. And be sure to use your loyalty shoppers card, which could save you money.

You work hard for your income, but it's not always hard to stretch it a bit further with these great tips on grocery shopping.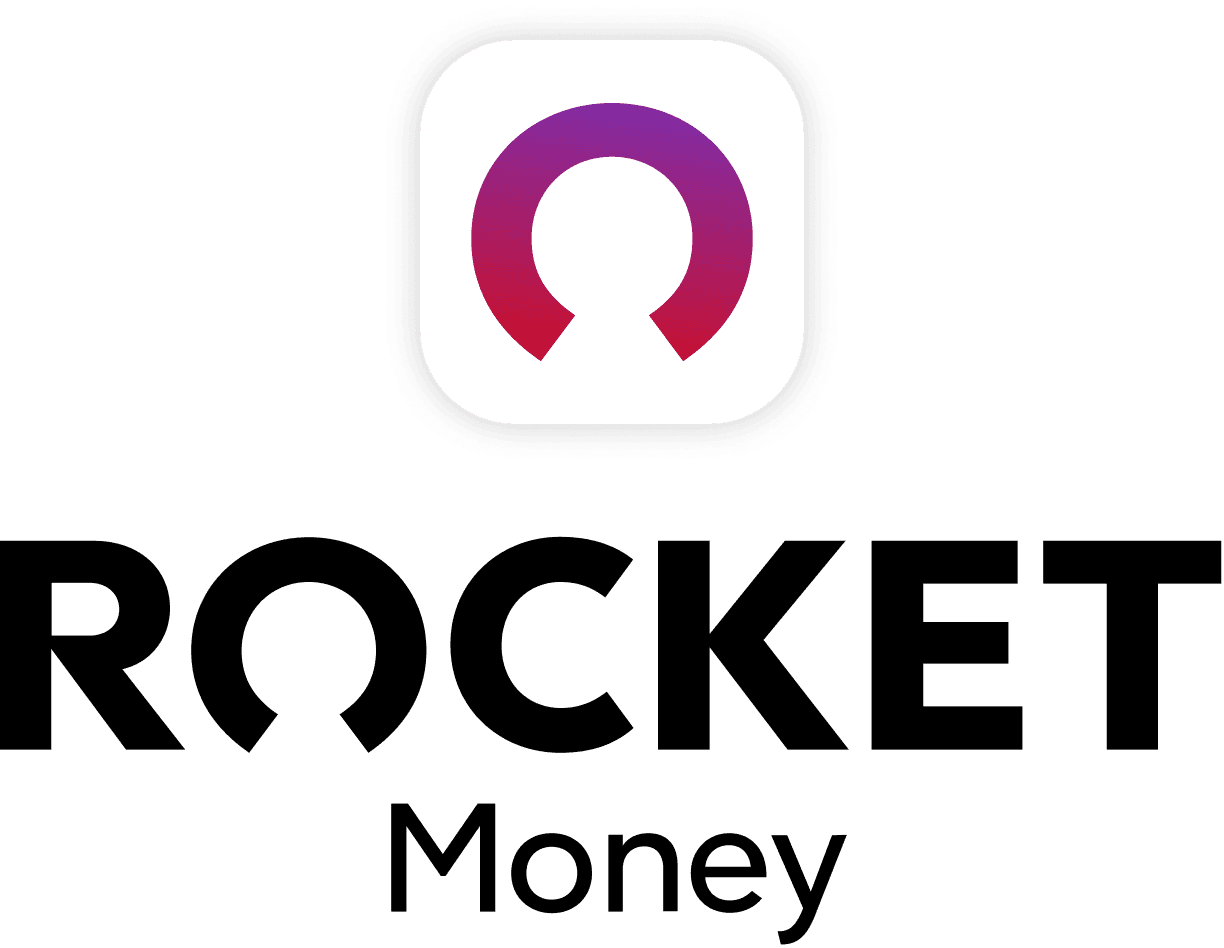 Rocket Money Benefits
Automatically find and cancel subscriptions
Slash your monthly phone, cable, and internet bills
Save an average of up to $720 a year