Retirement can be a scary proposition when you start to plan it out.
You may be worried about how to prepare for a recession since you'll be on a fixed income or wondering how you can pay for an emergency expense.
But you can be happy in retirement if you make plans now to secure a successful post-work life. Here are a few options to help you out.
Create a budget
It's a good idea to put an estimated retirement budget together before you quit your job to give you a better idea of how much you'll need for expenses.
An estimated budget can help you plan for a secure retirement instead of worrying about running out of money in your retirement portfolio too early.
Rebalance your investments
It can be easy to put your money in risky investments when you're young and have decades to make up for any losses.
But as you get closer to retirement, rebalancing your investments to be in less risky positions can pay off when you don't have to ride volatile markets as they go down.
Get rid of your debts
You'll want to start your retirement years with a clean slate and no debt. So do what you can now to pay off credit card balances or student loan debts. You also may want to consider paying off high-interest loans such as a car loan.
Downsize your home
Your kids may have moved away, leaving you with a big house to stretch out in your retirement years.
If so, you may want to consider downsizing and moving to a smaller home or living in an area with a lower cost of living to boost your bank account.
Reduce utility costs
Downsizing can help you save money on utilities. A smaller home, for example, could result in paying less in heating or electricity costs.
If you don't plan to move anytime soon, there are other ways you can reduce your utility payments.
Perhaps you can try and use more electricity during non-peak hours like watching television during the day now that you're retired or turning the thermostat down a little.
Try a side hustle
You don't have to completely stop working during your retirement years, so consider pursuing those new possibilities with a side hustle.
Maybe there's a hobby you think could help you make some extra cash or a money-making opportunity you've always wanted to try.
You may want to factor in any money you have to spend on things like materials to start, but a side hustle could supplement your income and help you pad your retirement investments.
Take care of your health
You may not have your employer-provided health care anymore, but there are affordable options including Medicare to keep you healthy.
It's important to put some money aside for health costs like doctor's appointments, to help keep health issues in check. You don't want to ignore health issues until they become worse and more expensive.
Slow down your spending
Now that you're retired, you may have more time to go out to eat or shop for new clothes. But if you're on a fixed income, you can slow down your spending without compromising your happiness.
Take advantage of senior discounts or only buy one new piece of clothing instead of three. You don't have to stop spending completely, but little tweaks can add up to big savings.
Try free things
You don't have to spend money to have fun. Check out free events in your area like summer movies or concerts in the park.
You could also find places that may have free entry for seniors such as museums and other cultural attractions.
Take staycations
You may want to travel when you're retired, but traveling doesn't mean you have to take long trips.
Think about seeing all the local attractions you weren't able to enjoy because you were working. Or take little weekend trips to nearby cities and towns and enjoy the culture away from your home.
Monitor your investments
Your retirement investments aren't just sitting there doing nothing now that you're retired.
It's important to still keep tabs on your retirement investments even after you retire and rebalance your portfolio or reinvest funds in different places.
When you're retired, you also have time to learn about how to invest and the best places to put your money.
Develop a new you
Now that you don't have to worry about grinding away all day at work, think about who you want to be in your post-work life.
Retirement means you have a chance to reinvent yourself and find new ways to save money, stay healthy, explore new things, or try something different to fill your day.
Invest in new habits that can help you become more financially sound as you learn what best suits you during retirement.
Look into your insurance options
Insurance can be a good place to look when you're trying to spend less money depending on your needs.
Consider canceling something like your life insurance, which may have been important when you still had your kids as dependents or adding to it if you want to help your spouse.
You may also want to consider things like long-term care insurance to help you cover expenses like a nursing home as you get older.
Build up an emergency fund
There will always be the potential for an emergency expense, like paying for a major home repair, health issue, or car accident.
It's important to have an emergency fund with cash set aside for these surprise expenses. Building a fund before you retire can help you set your mind at ease as new expenses come up.
Be prepared for changes
There's always a chance the stock market could go down, causing you to lose money in your investments. Or maybe the housing market starts to skyrocket and you want to sell your home and pocket the profits.
Nothing is set in stone during your retirement, so you have to be flexible when it comes to downturns and upswings.
Remember to review your portfolio regularly and take into account any outside forces that could be affecting your investments.
Bottom line
Are you ready to retire or maybe even see if you can retire early? Consider your financial options and what you may need to change to retire comfortably.
It's also a good idea to revisit your budget and investment portfolio regularly to make sure your money is working for you during your post-work years.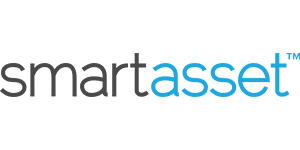 Smart Asset Benefits
Get matched with fiduciary financial advisors
Advisors are vetted and certified fiduciaries
Take the mystery out of retirement planning
Their matching tool is free
FinanceBuzz doesn't invest its money with this provider, but they are our referral partner. We get paid by them only if you click to them from our website and take a qualifying action (for example, opening an account.)