Are you leaving health insurance benefits on the table this year? If you're not taking full advantage of all your benefits and letting some expire, you could be wasting money.
Before the end of the year rolls around, find out how to save more money by investigating what's left on your policy.
These are the best health care benefits to use before they expire this year.
Resolve $10,000 or more of your debt
Credit card debt is suffocating. It constantly weighs on your mind and controls every choice you make. You can end up emotionally and even physically drained from it. And even though you make regular payments, it feels like you can never make any progress because of the interest.
National Debt Relief could help you resolve your credit card debt with an affordable plan that works for you. Just tell them your situation, then find out your debt relief options.
How to get National Debt Relief to help you resolve your debt: Sign up for a free debt assessment here. (Do not skip this step!) By signing up for a free assessment, National Debt Relief can assist you in settling your debt, but only if you schedule the assessment.
SPONSORED
Use your dental insurance limit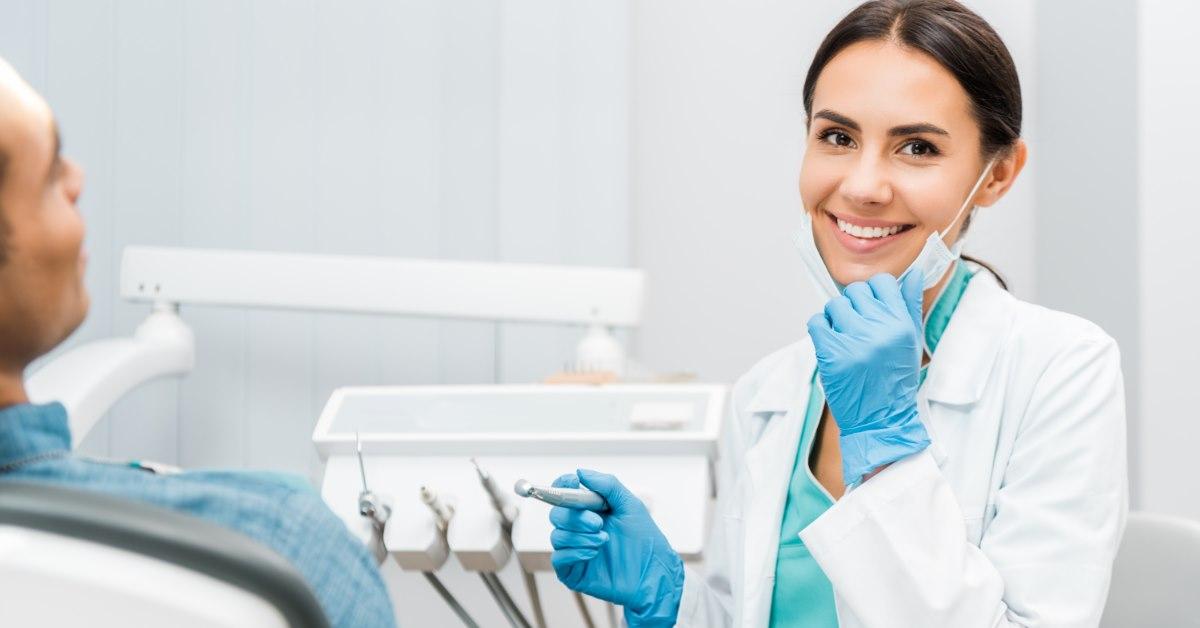 Many dental insurance policies have an annual limit of available funds, but you may not be using all of those funds.
Could you squeeze in another cleaning? If you have an annual budget with your dental insurance, use it fully. Make an appointment with your dentist before the end of the year to complete any other type of treatment you may need.
Maximize your health care deductible use
Many of the health care services you need during the year help you reach your deductible, that set point after which your insurance covers more of the cost. If you've met your deductible this year, it's time to maximize it.
Set up an appointment with your doctor, secure any recommended care, or discuss those topics you've put off with your covered specialist. Do that now before the deductible resets next year.
Stock up on bandages and cold medicine
Whether the kids play sports or you know flu season is around the corner, use your flexible spending account (FSA) funds now before you lose the benefit.
Your employer may contribute money into the account in addition to what you contribute. Make sure you use it for allowable coverage. Stocking up your medicine cabinet is one of the best ways to do just that.
Don't let home repairs drain your bank account
Did you know if your air conditioner stops working, your homeowner's insurance won't cover it? Same with plumbing, electrical issues, appliances, and more. Not being able to make repairs could leave you in a bad situation — but a home warranty could protect you against surprise expenses.
Whether you're a brand-new homeowner or you've owned your home for years, a plan from Choice Home Warranty could pick up the slack where homeowner's insurance falls short.
If a covered system in your home breaks down, you can call their hotline 24/7 for assistance to get it repaired. They have a network of over 15,000 technicians that can assist you, making sure any issue can be taken care of swiftly — without breaking the bank.
Not sure if it's for you? Rest easy: they were named one of the "Best Home Warranty Companies" by US News 360 Reviews and were awarded Best Company's 2020 Consumer's Choice Award. For a limited time, you can get your first month free when you sign up for a Single Payment home warranty plan.
Purchase new contact lenses or glasses
Could a new pair of glasses look good on you? The end of the year is the perfect time to find out if you still have contact lens or eyeglass coverage left on your vision insurance.
Your vision insurance may have a specific allowance for glasses and contact lenses, and that may include sunglasses, too.
Fill your prescriptions
Many people should fill all prescriptions they take month-to-month one more time, especially if you've met your deductible (it will reset in the new year).
Though some prescriptions limit how frequently you can refill them, getting them before the last day of the year could save you money out-of-pocket. You can fill prescriptions at Costco now, too, and you don't need a membership to use the pharmacy.
Contribute to your HSA plan
Your health savings account (HSA) allows you to put money away to use for medical needs throughout the year. That money doesn't expire at the end of the year and will roll over.
However, consider maximizing your contribution to the plan now, reaching the total allowable amount for the tax year. That could help reduce your taxable income, lowering your annual tax obligation.
Check your mental health by using PTO
Paid time off (PTO) is a benefit your employers provide to you. They've factored in the cost of time off into their budget. Don't let it expire.
View your PTO as what it can be. That's time owed to you to use how you please. You don't have to take a vacation. Just take some time off to relax or take care of chores you've put off.
Cash out your PTO instead
What if you're just not interested or can't take time off before the end of the year? Find out if you can cash out your PTO instead.
Some companies may pay you for the PTO you're entitled to but haven't taken. If you sock that away into your retirement account, especially if you haven't met your allowable contribution for the year, it will go much further for you. Don't let PTO go to waste.
Set up your sleep study
Did your doctor recommend a sleep study during the year, and you've put it off? Most often, that will be covered by your health insurance policy.
Set it up and get it done now before your deductible resets. You're not paying as much out-of-pocket, and you can start the year with a fresh perspective on your health.
Renew your gym membership now
Does your employer, or even your health insurance provider, offer access to a gym membership? If this is one of your benefits, renew your membership for the year before the new year starts. If you haven't used this benefit yet, you're missing out.
You qualify for a different type of fitness program in the new year if you decide to switch things up. If offered, take full advantage of services like pools, fitness centers, and even personal trainers.
Stock up on aches and pains treatment
You know winter is coming, which means you're likely to have a few days when you feel under the weather. Now is the time to stock up, but look beyond cold medications.
For example, you may be able to use your FSA benefits to purchase back- and muscle-ache patches and heating pads. You may also be able to purchase pain patches. Foot massagers, shoulder massagers, and wraps may all qualify.
Use your chiropractor benefits
Some health insurance policies include chiropractic benefits. Check your policy. If you have these benefits, use them before you lose them.
Make sure you know what specific coverage your health insurance plan provides, as some will require you to visit a specific provider or may provide only basic chiropractic care.
Buy the medical gear you need
Do you have a humidifier at home for those dry nights in the winter? What about a modern thermometer that can help you take a sick child's temperature quickly?
Purchase the medical gear you need for your home before your FSA benefits expire. Other durable medical equipment, such as wheelchairs, prosthetics, crutches, and breast pumps, may be covered, too.
Consider a weight-loss specialist
You may want to try medical weight-loss treatment if you've struggled to lose weight by managing exercise and diet. Find out if your health insurance covers specialized treatment options, including weight-loss specialists, medications, or surgery.
You'll most likely need your physician to document your need for weight-loss treatments. But if you have the insurance benefit, schedule your first appointment now to cover it under this year's deductible.
Get the non-smoking products you need
Your health insurance and FSA coverage may cover smoking-cessation products and services. If you plan to start the year tobacco-free, check out these policy benefits now.
They may include nicotine replacement therapy, patches, and other types of services that your doctor prescribes or recommends.
Bottom line
Your health insurance policy is full of potential benefits you may not be taking full advantage of. By reading through the policy, you can become a smarter shopper and consumer overall.
Find out which benefits you have that could expire at the year's end. It doesn't hurt to call your insurance company to ask about specific services and coverage if you're unsure.
National Debt Relief Benefits
No upfront fees
One-on-one evaluation with a debt counseling expert
For people with $7,500 in unsecured debts and up