Life doesn't end with retirement. In some ways, it just begins. To get the most out of your golden years, make sure to engage in the following activities. 
They can help you boost your bank account and keep your mind, body, and soul feeling young.
Keeping an eye on your investments
Just because you're retired doesn't mean you should stop reviewing your investment portfolio. Hopefully, you spent many years making smart investments, so don't let your nest egg develop cracks when you need it most.
Retirement could last 30 years or more, so it's important to make sure your portfolio generates enough income to last that long. 
If that thought makes you nervous, consult with a financial advisor who can help you make wise investment decisions based on your circumstances.
Looking for easy ways to save money
Looking for simple ways to cut costs every day can save you money and help keep your finances on track.
Continue using coupons, buying in bulk, and taking advantage of loyalty programs. If you're using credit cards, look for those with low interest rates and good rewards programs to help you save even more money.
Pro tip: Knowing the best Costco hacks and Amazon hacks can help you save even more when shopping at those retailers. Learn all the perks that a Costco membership and Amazon Prime membership offer and take advantage of them.
Exercising regularly
Staying active is good for the body and the mind. Maintaining an active lifestyle can help prevent health-related issues and keep your mind sharp.
The Centers for Disease Control and Prevention (CDC) recommends those who are 65 and older aim for 150 minutes a week or more of moderate-intensity activity. If you engage in vigorous activity, you can limit your exercise to 75 minutes a week.
Before beginning any exercise regimen, consult with your doctor about what's best for you.
Socializing and making new friends
Maintaining contact with friends and family is important during retirement. When you're no longer working every day, you miss out on many hours of human interaction.
If you've moved away from the people with whom you used to socialize, communicate through social media and over the phone. 
It's also important to meet new people. Talk with neighbors and participate in community events. Your social life shouldn't end when your working life does.
Learning in a classroom and in life
Lifelong learning is part of a healthy lifestyle. During your senior years, this might even include taking college classes. Some universities even offer classes to seniors for free. You can learn just for fun or decide to earn a degree. 
If school isn't your thing, consider trying a part-time job or starting a small business. Anything that expands your knowledge and keeps life interesting is worth doing.
Sharing your wisdom
Sharing the life lessons you've learned with others — particularly those who are younger and are still learning life's ropes — can make you feel good.
After all, you have decades more life experience than younger generations. Maybe sharing what you've learned can help make their journey less rocky.
Even if it seems like they aren't always listening, keep on gently sharing your advice. You never know how and when your words will impact someone.
Volunteering and giving back
Volunteering and giving back is good for everyone. First and foremost, it gives you the opportunity to make someone else's life better.
Doing good can also make you feel good, giving you a more fulfilling life. It also helps you meet new people, which can prevent feelings of isolation.
Volunteering is an especially great option if you miss going to work. It can give you a sense of purpose and help fill your schedule. But unlike a job, you won't need to put in 40 hours if you don't want to.
Trying new hobbies
Finding new hobbies can decrease stress levels and give you a boost of confidence. It might also provide an opportunity for socialization.
Trying something new with a friend can make for an enjoyable experience. You might discover a passion for something new together. But don't discount picking up a new hobby by yourself. You might enjoy creating independently.
Having fun
You should have fun in retirement. After all, these are the years you've worked so hard to get to.
If you aren't having much fun as a retiree, make more of an effort to kickstart your golden years. Connect with old friends and make new ones. Make plans to go out and get involved in the community.
Staying in and doing nothing day after day isn't good for anyone. So make fun happen rather than wait for it to magically appear.
Setting goals
By this time, you may have reached all your life's goals, but that doesn't mean you can't set new ones. 
Establishing new goals can give you a sense of achievement and purpose. Having something to work toward can even help relieve feelings of anxiety and sadness.
Set any type of goal you like. What's important is that it's achievable and something you really want. When you reach goals, set more. It is a good way to keep yourself feeling young and accomplished.
Bottom line
Life during retirement can mean anything you want it to. Whether you decide to retire early or do so later in life, it is important to avoid the pitfalls that can ruin your retirement.
The best way to avoid a disappointing retirement is to continue to do the things on this list.
Keep trying to improve your skills and yourself. Live your retired years happy and fulfilled by staying young at heart.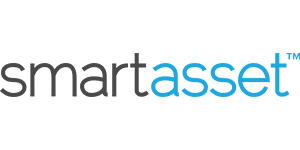 Smart Asset Benefits
Get matched with fiduciary financial advisors
Advisors are vetted and certified fiduciaries
Take the mystery out of retirement planning
Their matching tool is free
FinanceBuzz doesn't invest its money with this provider, but they are our referral partner. We get paid by them only if you click to them from our website and take a qualifying action (for example, opening an account.)