For generations, Americans have viewed a four-year college degree as the ticket to a high-paying job. However, a bachelor's degree is not always necessary to earn good money.
In fact, you can get a job that will help you grow your wealth without needing to spend four years or more earning a bachelor's degree.
Following are 13 career paths that pay well even if you don't spend those expensive years in college. These jobs let you hit the ground running — and earning — pretty quickly after high school.
All salary figures come from the U.S. Bureau of Labor Statistics.
Commercial pilot
Not to be confused with airline pilots, commercial pilots carry cargo, perform aerial chemical applications, fly a helicopter or small aircraft tours, or serve as corporate pilots for executives and other dignitaries.
With a median salary of $99,640, commercial pilots don't make as much as the $202,180 that airline pilots earn. But unlike airline pilots, commercial pilots do not necessarily need a bachelor's degree. It's still enough to help you grow your wealth without going to school
Commercial pilots need to go through flight training, complete their flight hours, and meet Federal Aviation Administration (FAA) requirements.
Transportation, storage, and distribution manager
Transportation, storage, and distribution managers oversee the logistical operations of transporting, storing, and distributing goods.
These managers keep companies in compliance with government regulations, coordinate among internal departments, and keep operations running like a well-oiled machine.
A degree is helpful for this career, but a few years of industry experience can sometimes substitute for education. The mean annual salary for these managers is $108,910.
Elevator or escalator installer and repairer
Elevator and escalator installers/repairers need to be comfortable working in tight spaces, such as elevator shafts. So, this job isn't for the claustrophobic. But it does pay well.
The mean annual wage is $97,860, and it only requires a high school diploma and an apprenticeship. Apprenticeships are typically paid and they last about four years. In most states, an installer and repairer must be licensed.
Postmaster or mail superintendent
Postmasters and mail superintendents supervise postal workers and ensure that all the mail that comes through the post office gets delivered in a timely manner. They handle administrative tasks and oversee the basic functions of the post office, including coordinating delivery services.
The mean annual salary for postmasters and mail superintendents is $84,190.
Transportation inspector
Transportation inspectors check vehicles for problems, safety violations, and emissions issues and ensure the vehicles are prepared and safe to transport cargo. They also might inspect goods.
Inspectors use visual checks and diagnostic equipment to detect mechanical and other problems. Much of the training occurs on the job, and you may be required to become certified.
The mean annual wage for transportation inspectors is $79,770.
Lighting technician
Many shows or performances you see on a stage have a lighting technician behind them. These professionals design, set up, adjust, and take down all the lighting equipment for shows, lectures, church performances, and more.
Lighting technicians don't need a four-year degree, but they do receive some training. The mean annual wage for this job is $74,020.
Subway and streetcar operator
Subway and streetcar operators safely operate trains or streetcars, greet passengers, and sometimes take fares.
To become a subway or streetcar operator, you typically need a high school diploma or GED. The mean annual wage for subway and streetcar operators is $75,880.
Line installer and repairer
Line installers and repairers work on fiber optic cables for telecommunications systems or work with electrical power systems. Apprenticeships are a common way to enter this field.
Although many workers in this field deal with high-voltage power lines, heavy equipment, and working from great heights, the pay is good. The mean annual salary is $74,530 per year.
Power plant operator, distributor, or dispatcher
Power plant operators control the equipment responsible for generating electricity. They monitor various indicators to make sure the plant is operating safely and that electricity is flowing efficiently to homes and other buildings.
While this profession doesn't require a degree, years of on-the-job training are necessary before you'll be ready to run a power plant.
Power plant operators make enough money that many move beyond living paycheck to paycheck. The mean annual salary in this field is $94,790.
Petroleum pump system operator
Petroleum pump system operators monitor and control the manifold and pumping systems. They also may test oil.
The compensation is good, as petroleum pump operators make a mean annual salary of $84,140.
Gaming manager
Gaming managers work at casinos or on cruise ships, and they ensure that operations in their gaming establishment run smoothly.
While a degree in business or hospitality is helpful for a career as a gaming manager, it is not always required. Gaming managers earn a mean annual salary of $95,830.
Construction/building inspector
Construction and building inspectors verify that building projects or repairs comply with city codes. The goal is to keep people safe.
While licensure requirements vary by state and city, some building inspectors need continuing education to maintain relevant knowledge in their field.
The mean annual salary for this job is $61,640.
Commercial diver
Commercial divers help with underwater maintenance of equipment or structures. This might include installing or removing things, or simply inspecting them.
Divers also conduct underwater experiments, photograph marine life, inspect structures such as bridges, or even rig submarine explosives.
Scuba diving is a fun hobby for some, but those that do it for a career are handsomely compensated — to the tune of $85,630 per year.
Bottom line
Many high-paying jobs require a college degree, but that's not true for all lucrative career paths. With the rising cost of university tuition, it's worth looking into some of these careers that offer plenty of earnings.
Choosing one of these career paths can boost your bank account by allowing you to skip expensive college courses. You will also get a head start on working while others are still racking up tuition costs for several years.

Join AARP and Double Your Number of Interviews Within 60 Days
Learn More
Earn Great Pay Working From Home
Free 3-class intro teaches you how to launch a bookkeeping business
Access the training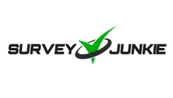 Learn More