It's time to gear up for the most wonderful time of the year — the holidays. You may be looking forward to decorating your home, baking delicious treats, or celebrating in person with friends and family. But what you may not have considered is how the recent supply chain disruptions could affect all that merrymaking.
The pandemic caused worker shortages and manufacturers to halt production. Along with backlogs in the shipping and trucking industries, these issues compounded to cause some serious problems. With all of these delays, some holiday staples, groceries, and household essentials will be difficult — if not impossible — to buy, and subject to significant markups, which could ruin your budget. But with some creativity and handy shopping hacks, you can still have a festive holiday.
Coffee beans
Between early morning trips to the mall and holiday activities with your family, coffee is a necessity. But you may find that your favorite coffee is missing from store shelves as labor shortages and agriculture issues impact coffee production — or it may be significantly more expensive than you remember.
Arabica beans — one of the most commonly used coffee beans — cost 15% more than they did last year. So whether you brew your own coffee or are a regular at the corner coffee shop, you could be in for sticker shock soon.
You can save money by buying in bulk or trying out coffees made with different beans.
Books
Due to paper shortages, there may be fewer books on the shelves at major retailers this year. You likely won't have trouble finding top bestsellers, but more niche tomes or novels by new authors may be more difficult to find. If you plan to gift your favorite book to a friend or family member, order in advance to ensure it makes it in time for the holiday season. Or, you may have to make do with gifting an electronic book instead.
Toilet paper
Think the toilet paper shortage is so last year? Think again. Substantial paper shortages still affect the production and delivery of toilet paper to retailers, so you can expect to see fewer packages in stores. In addition, many retailers will institute the per-customer restrictions that were common in 2020. If you have a lot of family visiting for the holidays, plan on making multiple trips to stock up.
Wine
Wine can play a big role in the holiday festivities. You may have a classic mulled wine recipe you make every year, or you may plan on gifting a favorite bottle to loved ones. Whatever the case may be, it may be challenging to find your usual picks this year.
In Europe's top wine-producing countries — Italy, Spain, and France — bad weather has significantly impacted wine production, and many stores will be unable to meet customer demand during the holidays.
What can you do? Explore alternatives. You can find some wonderful wines made in California or Washington, or you may be able to purchase wine directly from a local winery.
Toys
Shipping delays have caused huge problems with retailers. Unable to get their orders delivered, some stores warn customers that the year's must-have toys are scarce. Tonka trucks, Legos, L.O.L. Surprise Dolls, and more are all expected to be difficult to find, so start shopping now if these items are on your child's wish list.
Pet food
If you plan on adding a dog or cat to your family this holiday season, be aware that there may be some shortages of top pet food brands. You can save money by buying in bulk, and transitioning your pet to the new food slowly over several days to avoid any indigestion.
Gaming consoles
Gaming systems are always popular gifts, but retailers can't stock their shelves with the most popular gaming consoles due to a global chip shortage. Playstation 5, XBox Series X, and more are incredibly tough to find, and many people are scooping up the few systems available and reselling them for well over their retail price.
To avoid paying more than you can afford, sign up for retailer in-stock alerts so you can get notified when the systems are available. Or, if you can, wait until after the holidays, when fewer resellers will be grabbing consoles.
Appliances
If you're entertaining guests this holiday season, you may be shopping for a new refrigerator, ice maker, or dishwasher. Unfortunately, between production challenges and delivery delays, you may find that you have to order a new appliance months in advance, not weeks.
If your current appliances work but just aren't aesthetically pleasing, consider decorating your appliances to match your festive decor or using vinyl decals to cover outdated fridges or microwaves. You can even use chalkboard paint to turn your dated refrigerator into a chic command center.
Turkeys
Turkeys are popular entrees for holiday feasts, but frozen turkey inventories are 24% below their three-year average volumes. Because of increased demand — and the return of in-person celebrations — large birds may be more difficult to find than smaller ones.
You can save money by shopping in advance, opting for multiple small turkeys rather than one huge one, or by purchasing several turkey breasts instead of a whole bird. It might not look as grand in the roasting pan, but it will taste just as delicious — and ensure you stay within your budget.
Phones
Major electronics companies, including Apple, have been impacted by the nationwide labor and chip shortages. In fact, Apple announced that it expects to make 10 million fewer iPhones than it has initially planned.
If your loved one has the new iPhone 13 on their wish list, it may be difficult to find. Even if you can order one, shipping delays may prevent it from being delivered in time of the holidays. Instead, consider ordering an older model phone, or put off replacing phones until the supply issues are fixed.
Artificial trees
Start shopping now if you usually use an artificial Christmas tree and need to replace your current one. There are significant delays for artificial trees and decor, so many retailers may run out of stock quickly. And with fewer artificial trees available, the demand for live ones will be higher, driving prices up.
You can avoid sky-high prices by shopping early, setting up in-stock store alerts, and checking out community classified ads to find secondhand trees.
Jewelry
Jewelry is a classic gift for the holidays. But with shortages of diamonds, you may have to pay a higher price for those bracelets or earrings you were planning to buy. Depending on the size of the rock, prices are up as much as 10% from last year.
You may be able to get better bargains if you're willing to buy jewelry made out of other gemstones or moissanite or lab-made stones. You can also find deals by buying jewelry at estate sales.
Christmas lights
Things may not be as merry and bright this year thanks to a shortage of holiday lights. Shipping ports are clogged, and fewer truck drivers mean retailers aren't getting the stock they ordered. If you need strings of lights to decorate your home, shop early. Or, check with your neighbors to see if anyone has unused lights you can use.
Bottom line
The holidays are a time of year when many people celebrate with family. But this December, you may have to pay more for some items or go without them altogether because of supply chain issues and product shortages. Getting caught up in the holiday frenzy is easy, leading many to overspend on holiday items and put their finances at risk. Instead, create a budget, stick to it, and shop early to keep your spending in check.
While it may be disappointing not to have the perfect gift to give your loved ones or the shiny new appliances to show your guests, remind yourself that the holidays are a time to build memories. You can use the money you save to invest in your future, pay down debt, or save your first $1,000 in an emergency fund — a much longer-lasting feeling of happiness than buying any toy or phone.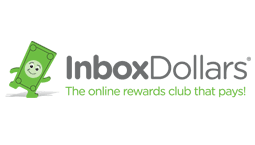 Inbox Dollars Benefits
Get a $5 bonus when you register with your email
You could earn money by taking surveys or making online searches
Over $80 million paid to members so far - how much can you earn?