It's no surprise to see restaurants, retail stores, and other businesses make it easy to pay with credit cards as the world has become more digital. In fact, you may rely heavily on credit and debit cards so you don't have to worry about carrying cash.
But carrying cash could help you budget and lower your financial stress. After all, if you don't have the cash in your pocket, you can't spend money on certain items.
So if you're still a lover of cash or want to switch to cash-only options to help you budget, here's how much you should have on hand depending on what you need it for.
Carry at least $300 for emergencies
A credit card is convenient to have in your wallet in case of emergencies. But it can also be tempting to use your card for other things and make it difficult to keep more money in your bank account.
So if you want to leave your credit card at home, consider carrying around $300 in cash that you can use whenever something pops up and you need cash immediately.
It's also a good idea to make sure you set ground rules for your emergency cash so you aren't tempted to use it for non-emergencies like going out to eat or splurging on new clothes.
Carry at least $150 if you don't have a cash app
Cash apps like Venmo or Google Pay are a good way to transfer money to friends to pay for dinner, give money to family, or even pay for a babysitter.
But if you don't have one of these apps, make sure you have cash to cover those expenses. 
You also might want to have smaller bills that can make it easier to pay the exact amounts for things like dining out with friends or paying someone by the hour.
Carry at least $50 if you're going garage sale hunting
Garage sales can be a great way to save money by buying unique finds and pieces you may need in your home that are slightly used.
But the best deals at garage sales are the cheap deals, especially when you consider you're buying used items. You may not need hundreds of dollars when you're shopping for garage sale finds.
Carrying less cash can also help you in the negotiating process if you want something but don't have enough cash to cover the cost.
Carry enough cash for weekday expenses
Remember that moving to a cash-only life doesn't only have to cover special expenses like dining out but everyday costs as well.
Factor in your daily costs and put enough cash in your wallet to cover things like gas, lunch at work, or your morning trip for a cup of coffee.
Pro tip: By keeping more money in your wallet you can actually save a lot more instead of just swiping a card when a potential expense comes up. 
Carry at least $50 if you're going to the movies
Movies can get expensive, so remember to have enough cash to cover the costs.
You should probably have around $50 per person at the theater to cover the cost of a ticket, which is around $11 on average but could go higher depending on the type of theater. Some theaters with high-end seating, for example, will charge more.
And factor in concessions such as popcorn, candy, and drinks. It's nice to have something to snack on, but it can also get expensive.
Carry as much as you're comfortable with
One of the downsides to cash is that pulling out cash to count it or pay for something could draw unwanted attention.
Your bank can't protect the cash in your wallet like it can protect your credit card if it's stolen. So don't carry more than you're comfortable with in case it gets stolen.
And remember to be cautious when using cash in public. Be aware of your surroundings and only take out the amount you need instead of flaunting your cash in public.
Carry less than $100 if you're on a budget
Cash is a great way to stick to a budget as it forces you to only spend what you have in your pocket and nothing more.
So if you're on a budget, aim to carry less than $100 in cash for everyday purchases or if you're shopping for something, in particular, to keep your spending in check.
Pro tip: If you're struggling financially, it's a good idea to create a budget so you can find ways to save money. This can help eliminate a lot of money stress from your monthly finances.
Carry $50 for extra little costs
There are always little things that can add up when you need some cash in your pocket. The more you prepare, the better your financial fitness can look. 
Perhaps you need to pay for something at your child's school like lunch or a classroom expense. You may want to add a tip for your favorite coffee shop. Or perhaps it's easier to buy a candy bar or pack of gum with cash because your local convenience store won't allow you to use a credit card for such a small purchase.
Those extra costs can add up so consider carrying around $100, preferably in small bills to make it easy to pay those small expenses.
Bottom line
Cash can be a great way to limit your spending when you're out in the world if you're on a budget or trying to boost your bank account.
Consider creating a budget to see how much you have to save for a particular goal such as retiring early, going on a trip, or paying for a particular item.
And if you would prefer to not carry cash, there are other options to keep your spending in check such as a spending or budgeting app to make sure you stay on the right path.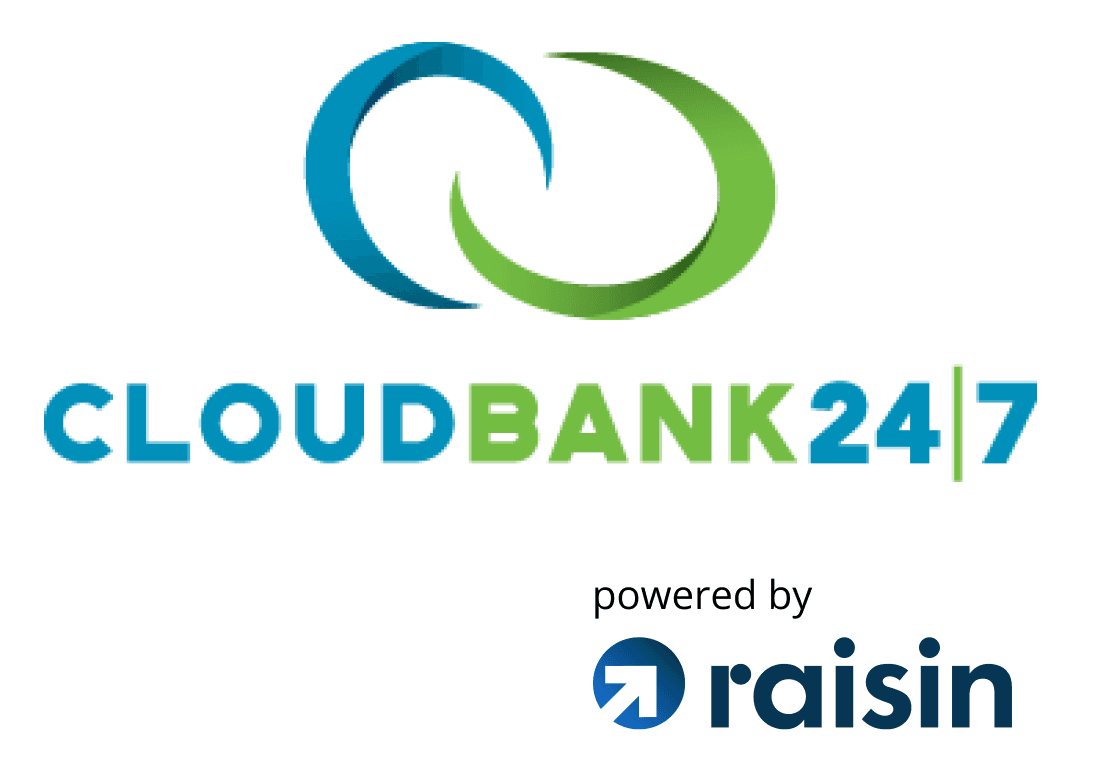 CloudBank 24/7 High Yield Savings Account Benefits
Incredible 5.26% APY1 to boost your savings
Interest is compounded daily and posted to your account monthly
Enjoy 24/7 online access to your account and funds
FDIC insured through Third Coast Bank SSB, no fees, $1 minimum deposit