The TikTok app was launched in 2017 by Chinese technology company ByteDance, and is the international version of the popular Chinese platform Douyin. Users can create, edit, and share short videos with their in-app followers.
Some of the biggest stars on the platform hit it big and make millions of dollars from brand sponsorships, advertising, and side projects. But most people who create videos for TikTok do so as a hobby or a means to boost their products or services.
So, how much do TikTokers make, and why is the platform so attractive to businesses and teenagers alike?
Key takeaways
The top-earning TikToker was 18-year-old Charli D'Amelio, who earned $17.5 million in 2022.
TikTok is the sixth most-used social media platform worldwide, with over 1 billion users as of January 2022.
Six of the seven highest-earning TikTokers in 2022 were women.
TikTokers earn between $0.02 and $0.03 per 1,000 views.
TikTok was the highest-grossing non-gaming app of 2022, generating $2 billion in revenue.
Top TikTokers by income
Top TikTokers
Name
Estimated income
Charli D'Amelio
$17.5 million
Dixie D'Amelio
$10 million
Addison Rae
$8.5 million
Bella Poarch*
$5 million
Josh Richards*
$5 million
Kris Collins**
$4.75 million
Avani Gregg**
$4.75 million
Source: Forbes Top-Earning TikTok-ers 2022
*Tied for fourth
** Tied for fifth
Charli D'Amelio is the top-earning TikTok star
According to Forbes, TikTok's highest-paid star is Charli D'Amelio. The 18-year-old has 133 million subscribers and made over $17.5 million in 2021 (the most recent Forbes ranking available). Although she makes money on the TikTok platform and from brand sponsorships, D'Amelio and her sister Dixie (number two on the Forbes list) also partnered with Hollister on a clothing line called Social Tourist, sold through Hollister stores and online.
Hollister's sales increased nearly 10% through September 2021, and the Social Tourist line is given credit as a significant factor in that rise. The D'Amelio sister's TikTok challenge for Hollister's denim, #MoreHappyDenimDance, has more than 5.4 billion views worldwide. Charli and Dixie also branched into television in 2022, creating a show with Hulu and ten mini-TV episodes on Snap.
Source: Forbes
TikTok Creator Fund helps creators make money, but not as much as you might think
The Creator Fund, a way to help content creators generate income on TikTok, was started in 2020. To qualify, creators must live in the U.S., U.K., France, Germany, Spain, or Italy, be at least 18 years old, have at least 10,000 followers, and have at least 100,000 authentic video views within the last 30 days, among other requirements.
The Creator Fund payments aren't calculated based on views alone but also don't provide much income. According to Business Insider, some creators only earn between $0.02 and $0.03 for every 1,000 views.
Others make more, though TikTok doesn't disclose its exact formula for monetization and says that the amount the fund pays depends on how many videos are published on a given day. Preston Seo, a personal-finance influencer with 2.4 million followers, says that he earned about $1,664 total from the Creator Fund between January and May 2021, earning an average of $9 to $38 daily.
Source: TikTok, Business Insider
Product endorsement and acting are some ways TikTokers make more money
In 2021, all of the TikTok content creators on the Forbes Top Earning TikTokers list had brand sponsorships. According to Forbes, 30% to 50% of the highest-paid stars' income comes from brand partnerships and sponsored content, which is when a corporation pays to advertise goods on a creator's various social media platforms.
Although most creators don't command six-figure deals, the most famous TikTok stars charge as much as $500,000 per post, though most charge between $100,000 and $250,000, more than double 2020 rates.
For example, Charli D'Amelio has brand deals with Dunkin' Donuts, Invisalign, and Morphe cosmetics, which led to her massive payday in 2022. Josh Richards, number four on the Forbes list and the only male creator included, has sponsorships with Amazon and CashApp and even cofounded a venture capital firm, Animal Capital, which has raised $15 million for new projects.
Source: Forbes
Highest-paid TikTok celebrities made a combined $55.5 million
In 2021, TikTok's highest-paid celebrities collectively saw a 200% increase from 2020. Although earnings for TikTok influencers have surged in the last few years, these creators likely earn more from projects away from the platform.
Number three on the Forbes list, Addison Rae, for example, has 86 million followers on TikTok and made $8.5 million in 2022. Much of that likely came from her deals with Netflix, where she starred in He's All That, and her sponsorship with American Eagle.
Giving hope to anyone searching for the best side hustles, number five on the Forbes list, Kris Collins started her TikTok account after being unable to work during the pandemic. She made $4.75 million in 2022 and has 42 million followers. Her sketch comedy TikTok videos have also gained a following on YouTube, with 4.5 million subscribers.
Source: Forbes
TikTok has 1 billion active users
In 2021, TikTok had approximately 86.9 million users in the U.S. alone and around 656 million globally. In 2022, the number of U.S. viewers grew to about 94 million, and the app is reported to have reached 1 billion users worldwide in January 2022.
TikTok was downloaded 173 million times in the last quarter of 2021. Although significant, it is still lower than its peak in 2020, when the app was downloaded 315 million times. In the second quarter of 2022, U.S. Apple iOS users downloaded TikTok almost 18 million times. Comparatively, Mexico and the United Kingdom were second and third, with 1.4 and 1.37 million downloads by Apple iOS users, respectively.
Source: Statista, Hootsuite, Influencer Marketing Hub
TikTok was the second most downloaded app in the U.S. in 2022
TikTok is one of the fastest-growing social media platforms in the world since it was first launched in 2017. The app currently has over 80 million users in the U.S. and, in September 2022, was the most downloaded app in the Google Play Store. It is the sixth-most-used social media platform, behind Facebook, YouTube, WhatsApp, Instagram, and WeChat. Of internet users aged 16 to 64, 4.3% say TikTok is their favorite social media platform. Comparatively, 15.7% say WhatsApp is their favorite, and 3.3% say the same about Twitter.
Source: AS Sports, Hootsuite Digital 2022 Global Overview Report
U.S. marketers are increasingly using TikTok
As TikTok increases its reach to more people around the globe, the marketing world is taking note. Online advertising revenue in the U.S. grew by 35.4% in 2021, from 139.8 billion to 189.3 billion. Forty-one percent of respondents to a Statista survey said that they were often annoyed by ads on the internet but admitted they were influenced by social media advertising.
In 2021, the digital advertising market increased by 17%, up to $465.5 billion, according to Hootsuite and Statista. Video ad values totaled $92.19 billion, up 21% from 2020, and search ads were valued at $182.4 billion, a 17% change from 2020. Total social media advertising spending also increased in 2021, up $23 billion or 17.4%. In 2021, social media held 33.1% of total digital advertising spend, and spending on social media advertising increased to $154 billion.
Source: Statista, Hootsuite Digital 2022 Global Overview Report
TikTok has more engagement than Instagram or Facebook
TikTok's average engagement rate when calculated by followers is 4.25%, but the engagement rate according to views is 5.10%. According to a study done by Social Media Insider, Instagram has an average engagement rate of 0.6% and continues to decrease. Comparatively, the same study found that Facebook's engagement rate is 0.15%.
Within a year of TikTok's development by owner ByteDance, it had already reached 1 million views per day. By 2021, TikTok saw an increase of 22.8% in downloads compared to 2020. In contrast, Instagram's downloads only increased by 8%, and Facebook reported a decrease of 23% from 2020.
Source: Social Insider Social Media Industry Benchmarks 2023, Statista, Influencer Marketing Hub
On average, women use TikTok more than men
TikTok is more popular with female users across all age groups, according to Hootsuite's Digital 2022 Global Overview Report. Of women aged 16-24, 8.9% say TikTok is their favorite platform, compared to 5.4% of men in the same age group. In the 55-64 age group, 1.5% of men and women aged 55-64 say TikTok is their favorite platform. Facebook is the favorite social media platform of 19.2% of women in the same 55-64 age group.
According to Statista, in 2022, 25% of TikTok users were women between 18 and 24, while men in the same age group accounted for 18% of the total user base. In the fourth quarter of 2021, users spent $824 million globally on the platform.
Source: Hootsuite Digital 2022 Global Overview Report, Statista
Entertainment is the most popular category
As of July 2020, the entertainment category on TikTok was the most popular, with 535 billion hashtag views. A distant second was dance content, with 181 billion hashtag views, and pranks were third, with 79 billion views. The least popular category was "outdoors" with only 2 billion views.
According to Influencer Marketing Hub, the most followed account worldwide is Khabane Lame, with a follower count of 153.1 million and more than 2.5 billion likes. By comparison, Charli D'Amelio, number one on the Forbes list of top-earning TikTok-ers in 2021, has 133 million followers. Charli's sister, Dixie, is number two on the Forbes list and has 57 million followers.
Source: Statista, Influencer Marketing Hub, Forbes
Users average 19.6 hours per month on TikTok
Although users spent an average of 23.7 hours each month on YouTube, TikTok tied for second place with Facebook, each averaging 19.6 hours a month. TikTok is the second most popular social media platform after YouTube for teens.
According to a survey done by the Pew Research Center, 67% of teenagers 13 to 17 years of age say that they "ever use TikTok," while 16% say that they constantly use the platform. Comparatively, 95% of teenagers in the survey said they "ever use" YouTube and only 32% of respondents said the same about Facebook.
Source: Hootsuite Digital 2022 Global Overview Report, Influencer Marketing Hub, Pew Research Center
How to get started on TikTok
Although it may take a while to build a following, you can learn how to make money on TikTok.
To get started, consider the following:
Familiarize yourself with the platform
Although TikTok is relatively straightforward, it has many features that could make creating your videos easier or more entertaining. Understanding how to make a slideshow, make transitions, add or manipulate text, and many other features can help set your videos apart from everyone else on the platform. Also be sure to review the community guidelines so your content meets the standards of the platform.
Find your niche
Before you start filming, make sure you hone in on your niche. The TikTok algorithm can narrow down specific subcategories that help viewers find your content. For example, instead of just programming for the general fitness niche, the algorithm lets you narrow in on users looking for specific types of fitness, like workouts you can do in your apartment. Knowing where you fit into the platform can help you increase the number of followers you have by helping the algorithm work in your favor.
Be yourself
Although it can be tempting to mimic what you see other people doing to boost the number of views you have, focus instead on what makes you unique and happy. Users want to see genuine content, not a copycat of someone else's work, and people can tell when you aren't excited by what you're doing.
Consider brand sponsorships
The highest TikTok earners have brand deals. Many companies are looking to partner with creators who have an audience that knows and trusts them. If you seek a corporate sponsorship, partner with a brand that aligns with your values and, if possible, try to work with one whose products you already use and trust.
Partner with an influencer
If you already have an established brand or product but want to grow your audience, consider reaching out to an influencer or someone with a large following. TikTok has a Creator Marketplace to help connect companies with the right influencer, which could be a good place to start.
Bottom line
TikTok has grown exponentially since its founding, to be about more than just lip-syncing and dancing to songs.
While its audience continues to grow, it's also getting more attention from businesses and brands looking to market to consumers. Earning money with TikTok is not quick or easy, but it could be a fun side hustle to help you earn some extra cash, especially if you focus on making content that brings you joy and not just on money-making videos.
Sources
1. Forbes - Top-Earning TikTok-ers 2022: Charli and Dixie D'Amelio And Addison Rae Expand Fame - And Paydays
2. Hootsuite - How to Make Money on TikTok in 2023 (4 Proven Strategies)
3. Hootsuite - Digital 2022 Global Overview Report
4. Business Insider - How Much Money TikTokers Make, According to Creators
5. TikTok - Introducing the $200M TikTok Creator Fund
6. TikTok - TikTok Creator Fund: Your Questions Answered
7. Hootsuite - How to Create a Successful TikTok Marketing Strategy for 2023
8. Statista - Online Advertising Revenue in the United States from 2000 to 2021
9. Statista - Leading Mobile Apps Worldwide in 2022, by Downloads
10. Statista - TikTok Statistics & Facts
11. Influencer Marketing Hub - Top 64 TikTok Stats You Need to Know in 2023
12. Pew Research Center - Teens, Social Media and Technology 2022
13. Social Insider - Social Media Industry Benchmarks 2023 Reveal How TikTok's Engagement Rate is Decreasing
14. as.com - How Much Does a TikToker Earn in the USA: the Accounts with the Most TikTok Followers
15. Statista - Most Popular Content Categories on TikTok Worldwide as of July 2020 by Number of Hashtag Views
16. Statista - Leading iPhone apps in the Apple App Store in the United States in September 2022 by Number of Downloads
17. Statista - Media Usage in an Internet Minute as of April 2022
18. Business of Apps - Top Grossing Apps (2023)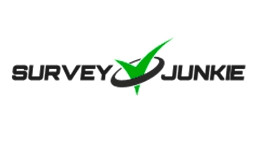 SurveyJunkie Benefits
Over $55,000 paid to members daily
Earn up to $130 a month taking 4 or more surveys daily
$76 million paid out to date
20M+ lifetime members and BBB accreditation