Streaming and watching movies and TV shows is a favorite pastime for many Americans, especially with how much content is available today. But to watch some of the latest and most popular programs, you might have to subscribe to multiple video streaming services at the same time. This can end up significantly raising your monthly bills.
In fact, a recent FinanceBuzz streaming survey found that one in four Americans spend more than $75 each month on subscriptions. Netflix is typically one of the most used streaming platforms, having passed the 200 million worldwide paid subscribers mark in 2020. And that growth doesn't look to be stopping anytime soon.
But if you're ready to disembark the Netflix train and cancel your subscription, figuring out how to cancel can vary slightly depending on how you originally signed up. Here are a few ways to cancel Netflix with step-by-step instructions, as well as some useful tips for how to save money on subscription costs that are getting out of hand.
How to cancel Netflix
Choose the method below for canceling your Netflix subscription depending on which device you typically use to stream content or how you signed up for Netflix.
On your browser
1. Head to the Netflix website and log into your account. Then scroll over the dropdown menu in the top right corner to get a list of options.
2. Select the "Account" option.
3. Click on the "Cancel Membership" button to cancel your Netflix subscription.
4. Click on "Finish Cancellation" to complete the cancellation process. Alternatively, you may have the option to downgrade your plan if you want to keep the subscription while paying less each month.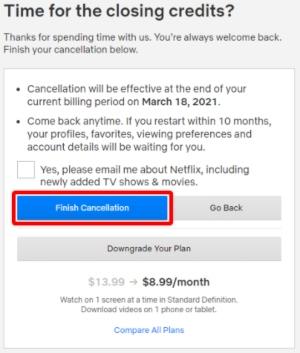 5. If your account settings don't have a "Cancel Membership" button, you likely signed up for Netflix through a third party, like T-Mobile or Comcast Xfinity. You will have to contact the third party to cancel your subscription or change your plan.
On your iPhone
If you watch Netflix on your iPhone or another iOS device, you likely use the Netflix app to stream content. But if you want to cancel your subscription, you'll need to open a web browser on your phone to navigate to the Netflix website instead of using the app. Then it's a matter of following the same steps as you would on a desktop browser (shown above).
One difference to keep in mind is how the menu for accessing your account settings on your phone looks. Instead of going to the menu in the top right corner, as you would on a desktop computer, look for the three horizontal bars to open your Netflix options, including your account page.
On your Android
Canceling Netflix from your Android device will be the same as canceling Netflix from an iOS device. Simply log into Netflix from a web browser on your device, head to your account settings, and cancel your subscription.
How to cancel Netflix through iTunes
If your Netflix subscription is billed through iTunes, you can cancel it using your iPhone or iPad.
1. Navigate to the Settings app on your iOS device.
2. Tap on your name to open the Apple ID menu.
3. Tap on "Subscriptions."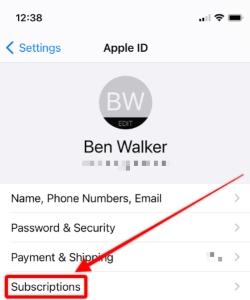 4. Find Netflix in the active subscriptions list and tap on it.
5. Select the "Cancel Subscription" option and then tap "Confirm."
An easier way to manage your subscriptions
Forgetting to cancel or unsubscribe from a monthly subscription can cost you a lot of money, and it's especially wasteful if your viewing activity has changed and you aren't even using the subscription anymore. As months go by, your wallet can continue to get hit with charges. But with so many subscriptions these days, like Disney+, Hulu, HBO Max, and Amazon Prime, it can be difficult to keep track of everything.
With a budgeting app like Rocket Money, you get helpful support when it comes to managing your subscriptions and overall finances. Rocket Money can help you track your subscriptions by letting you easily see which subscriptions you've signed up for. It can also help you cancel any subscriptions you no longer need.
In addition, Rocket Money offers other services, like bill negotiation, getting refunds on outages, setting savings goals, and keeping track of your expenses. So if you think your cell phone, internet, or cable bills are too high, let Rocket Money take a look and see whether it can find you some savings. You pay for the bill negotiation service only if Rocket Money ends up saving you money.
For more information, read our detailed Rocket Money review.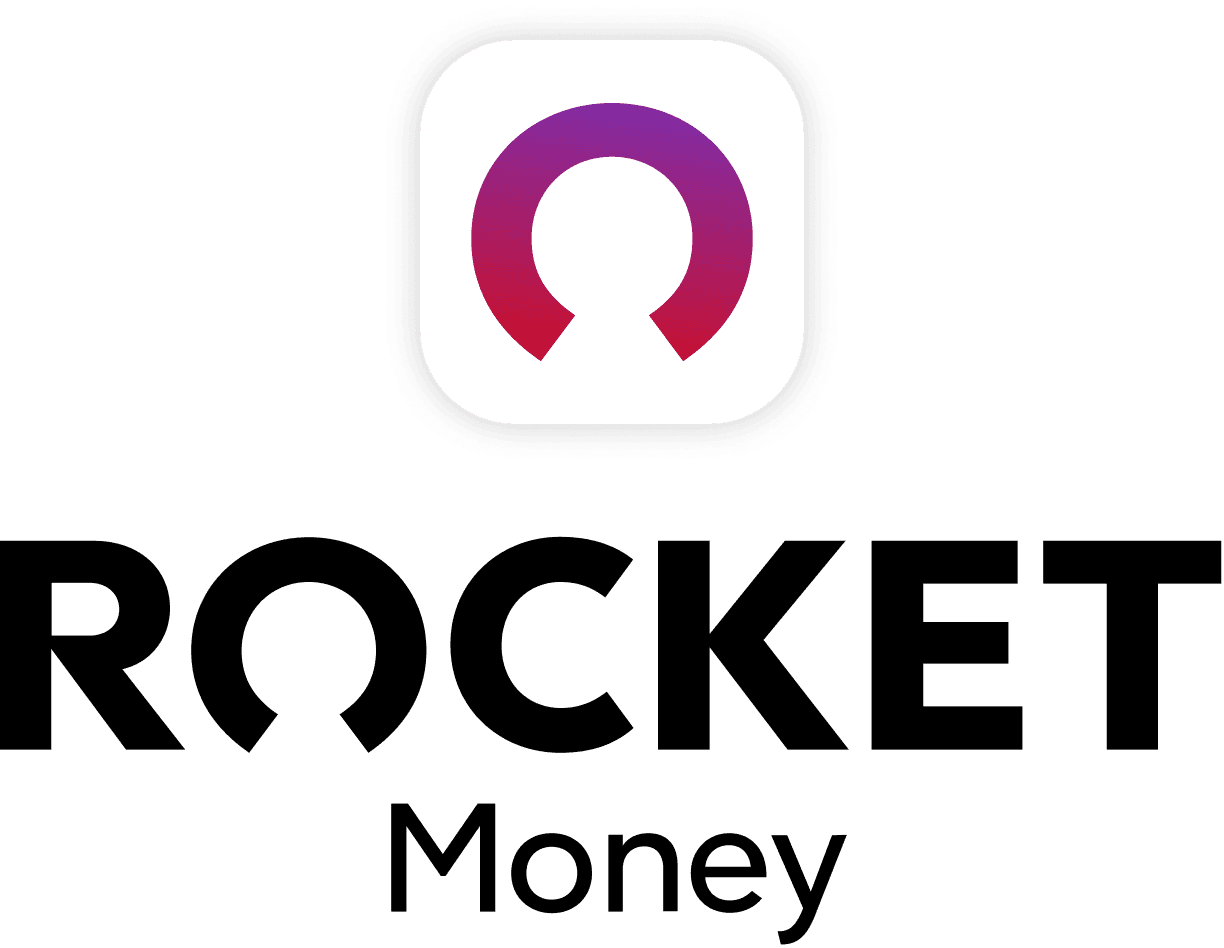 Rocket Money Benefits
Automatically find and cancel subscriptions
Slash your monthly phone, cable, and internet bills
Save an average of up to $720 a year
FAQs
Does Netflix cancel immediately?
Netflix does not cancel immediately if you end your subscription. Your account closes at the end of your current billing cycle, including if you're on a free trial subscription. So you can continue streaming content with Netflix until the end of the billing period if you cancel your subscription, but you won't be charged again.
Can I cancel Netflix and get a refund?
Netflix won't typically give you a refund if you cancel your subscription. Instead, you still get access to your Netflix account and its streaming content until the end of your billing period if you cancel. However, if for some reason Netflix makes a mistake and you continue to be billed after you've canceled your subscription, you could be eligible for a refund for the incorrect charges.
Why did Netflix charge me for a free trial?
Netflix doesn't typically charge its users for free trials, but mistakes can happen. If you think you were charged incorrectly by Netflix, contact its customer support team to investigate the issue. Keep in mind that an authorization check on your method of payment could occur during a Netflix free trial and isn't an actual charge.
If your free trial ended and you were charged because you forgot to cancel, there's not much you can do to get your money back. But to avoid a situation like this in the future, consider using an app like Rocket Money to keep track of your subscriptions and get rid of unwanted ones. Rocket Money can also help lower your bills and manage your finances.
Bottom line
Monthly subscriptions can get expensive, and part of learning how to manage your money probably involves sorting through your monthly bills and budget. To make this process easier, you can use a tool like Rocket Money to help you save money on bills and unwanted subscriptions while also tracking your overall spending and savings goals.
And for the streaming services you don't want to cancel, it could make sense to pay using one of the best credit cards for streaming services. These credit cards offer rewards for your purchases, and some offer bonus rewards specifically when you pay for streaming services. This could be a way to get a straightforward discount on the services you love.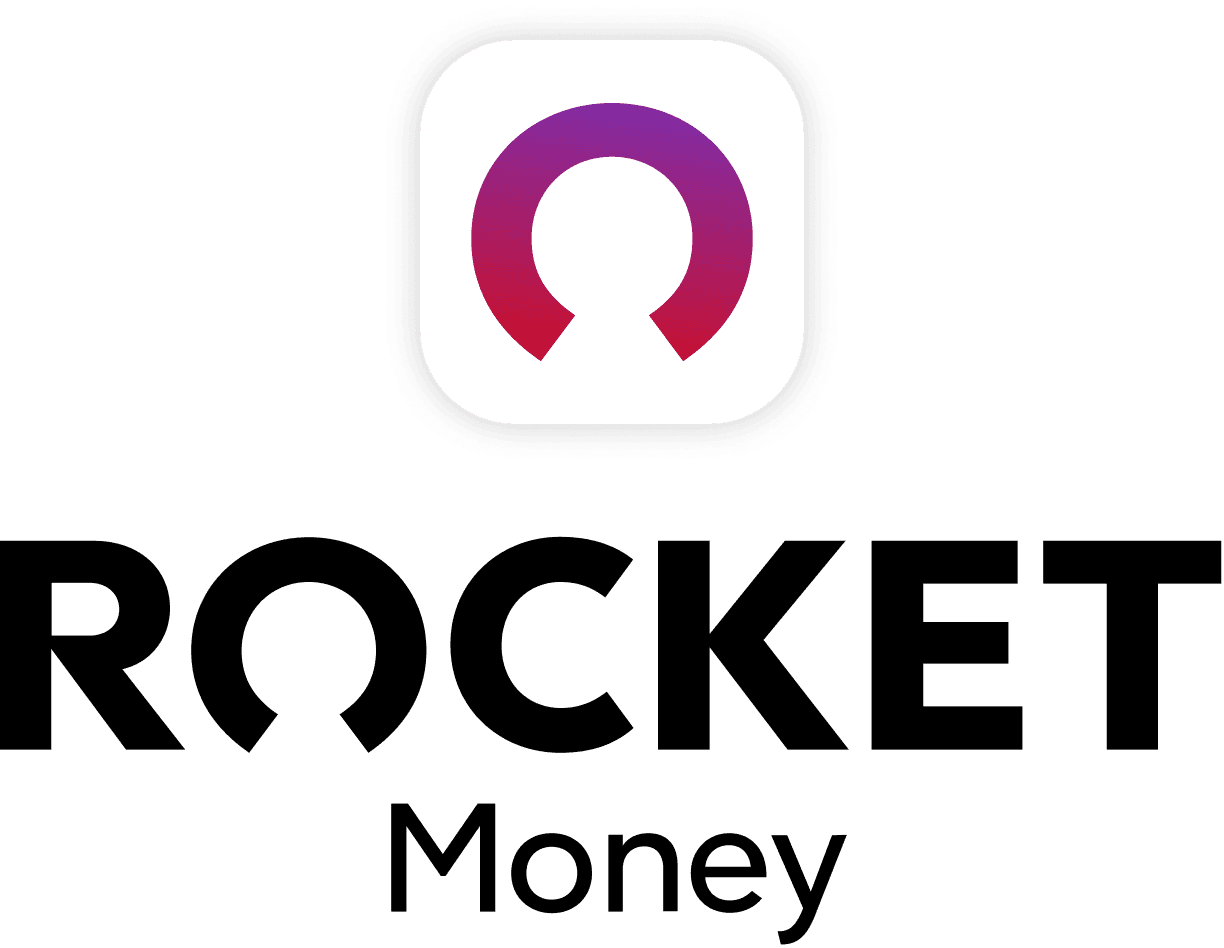 Rocket Money Benefits
Automatically find and cancel subscriptions
Slash your monthly phone, cable, and internet bills
Save an average of up to $720 a year