With so many people working from a home office these days, work-cations have become a popular way to travel — especially if you'd like a change of scenery, but don't want to miss out on a paycheck. Whether you're part of a remote team or just a freelancer who's got the whole earn money from your house thing on lockdown, work-cations can be a great way to check off some of your dream destinations while also maintaining a steady income.
As someone who's spent the past two and a half years traveling and working out of a converted van, I've learned a thing or two about making work-cations work. So if you're new to the whole digital nomad dynamic and want to learn more about planning your best work-cation yet, then you've come to the right place. Here's everything you need to know about making the work-cation of your dreams into a reality.
Bonus pro tip: If you want to reduce the cost of your work-cation, plan ahead and use one of the best travel credit cards so you can earn points and miles that could drastically reduce the money you spend on airfare and lodging.
First, what is a work-cation?
Although these work-themed vacations used to be reserved for team-building and company events, new remote working policies mean more and more people can take work-cations pretty much whenever they want, without inviting a single coworker.
The whole term has actually evolved quite a bit since the onset of the coronavirus pandemic, and it now describes what most of us digital nomads have been doing for years — working remotely while traveling, not using up all your precious vacation days, and planning trips that make it all possible.
If the digital nomad lifestyle appeals to you, it's a good idea to start small by planning a few shorter work-cation getaways to see how they go before jumping into the lifestyle full time. You might discover that being somewhere a little different for a week might be all you personally need to restore your work-life balance.
As you'll soon find out, even short work-cations come with quite a few logistical challenges. As a veteran digital nomad, here are the six best tips I can give you when it comes to mapping out your first maiden voyage.
Tip 1: Check with your employer
No matter what kind of work you do, it's always a good idea to keep your employer notified of your whereabouts. This is helpful not only for planning purposes and communication but also for more logistical issues like tax planning.
If you only plan on traveling for a few days and not going very far, then you might be able to get away without sharing your plans. But in the age of social media, it can be pretty hard to keep travel a secret. Try to be as upfront as possible with your employer (and clients) before jetting off to a new location. Let them know what times you won't be available and what time zone you'll be working from.
Having this type of open communication helps people know that you're reliable no matter where you are in the world, and despite being in a cool destination, that you haven't forgotten about them or your work-related responsibilities.
Tip 2: Consider time zones
Speaking of time zones, you'll want to account for any time changes involved in your trip when planning your work schedule. If you plan on crossing multiple time zones, it might also be a good idea to plan on taking a day (or at least a few hours) off upon arrival, as jet lag wreaks havoc on productivity. And although there are ways to get in-flight Wi-Fi without spending a dime, many airlines and airports don't have the most reliable connections.
Take a good look at any upcoming deadlines you have that may be affected by your travel. Start converting your meeting times and deadlines into local time before your work-cation, so you can plan ahead without missing anything. This will also help you map out the fun things you want to do while traveling.
Depending on the type of work you do and how your local time zone overlaps with your coworkers, you might be able to start your workdays a little earlier and take afternoons off to see the sites while just doing an occasional check-in with your coworkers. Alternatively, if you're able to work well at night, then you might take the mornings to tour your destination and start the workday later in the afternoons.
However you choose to create your work-travel balance, just be sure it's also compatible with the needs and workflow of your colleagues and clients. If your company is located in New York and you choose to travel to Bali, it's not their fault if you have to go to a meeting in the middle of the night. For that reason, if you're looking to get away to warmer weather, you might opt for somewhere like Jamaica, which is in the same time zone as New York.
Tip 3: Make sure you'll have internet
One of the biggest challenges when traveling while working is finding reliable internet. This can be especially tough if you find yourself driving through remote places or staying abroad in developing countries. Fortunately, there are a few ways to scope out your internet beforehand.
The first would be to research what other digital nomads do for internet in those areas. There are a ton of Facebook groups and online forums (like various subreddits) in which digital nomads share internet tips for certain destinations. If you can find an easy solution in one of these discussions (like a local cafe that offers high-speed Wi-Fi), it could save you a lot of time and money.
If, after asking around, you still come up empty-handed, then it's time to start exploring the options on your own. Call ahead to the places you'll be staying and ask about the internet and make it clear what you need it for. Checking email is a different need than daily Zoom meetings in real time. Also, read online reviews to see what other guests in the location have had to say. Keep in mind that some places will not have the same internet speeds you find in the best U.S. cities for remote workers.
If your Wi-Fi seems like it might be unstable at best (which happens), then you might want to look into buying a hot spot or upgrading your current phone plan and using your phone as a hot spot. The best way to choose a hot spot is based on service coverage, so start pulling up some coverage maps from various providers for the places you'll be visiting. Once you've narrowed down which providers offer service in those areas, you'll be able to determine what kind of hot spot or phone plan best suits your needs.
Tip 4: Pick an appropriate office
Although social media might have you believing that beaches and coffee shops make for great offices, you'll probably want to have something more stable in mind before hitting the open road.
For a variety of reasons, public places typically aren't the best option for working remotely. For starters, they're often loud and dirty. And depending on where you are, you may not want to advertise your $2,000 laptop, tablet, or other expensive work equipment.
For all these reasons and more, it helps to plan out a more private and reliable place to work while traveling. This might be a hotel room, a common space in a hostel, or even a local coworking office.
The best way to plan for this is to identify your top needs when working. Do you have an older computer that requires constant charging? Do you take lots of meetings that require minimal background noise? Factor in your top needs when planning out your workcation, and then make sure your chosen destination can accommodate.
Tip 5: Use your vacation days wisely
Just because it's a work-cation doesn't mean the trip should be all work and no play. If your schedule allows, take some time off to get out and get an experience of the site you've chosen for your adventure.
Maybe there's a day trip you really want to take or a hike you've been wanting to check out. You might even want to take a full day off to lay out by the pool or take a leisurely stroll through the local town so part of your work-cation feels like a real vacation.
Whatever your idea of a good time, be sure to factor in some vacation days to make it happen. After all, your work-cation will cost you money and you'll want to leave the destination feeling like you got to see something beyond the airport and hotel lobby.
Tip 6: Keep the coronavirus pandemic in mind
No matter where you plan on visiting, keep in mind that travel during the pandemic will be tricky — in some cases, it might not be a good idea. Before you book anything, review any travel restrictions for the places you plan on visiting, as well as the cancellation policies of your airline or hotel.
With cases still on the rise in many parts of the world, some things aren't yet reopening to the public. If you're visiting a place to see or do one specific thing, contact local authorities to ensure it will be open and available to you. It's also a good idea to brush up on any local regulations surrounding testing and quarantine requirements for visitors.
Above all else, make sure you're being respectful in any travel decisions you make. This means not only respecting the local guidelines of the places you visit but also the guidelines in your hometown. Plan on practicing social distancing during and after your trip, and possibly even self-quarantining to protect those at higher risk of contracting COVID-19.
If you or someone you live with is deemed high-risk, consider putting your travel plans on hold. All those dream destinations aren't going anywhere, and now more than ever it's important for all of us to consider keeping ourselves and others safe.
Bottom line
There's no denying the magic of travel, and if you can combine it with remote work, the possibilities are truly endless. To ensure your first work-cation goes off without a hitch, take plenty of time to plan it out and communicate your plans with the right people.
If taking a work-cation is still a pipe dream, you can always lay the foundation for an adventurous future by learning how to make money from anywhere or finding the best jobs that will allow you to work remotely.
This year has undeniably wreaked havoc and changed things for a lot of people, but if there's one silver lining to be had, it's this: Working remotely and planning your perfect work-cation have become perks that more of us are now able to consider and enjoy.

Join AARP and Double Your Number of Interviews Within 60 Days
Learn More
Earn Great Pay Working From Home
Free 3-class intro teaches you how to launch a bookkeeping business
Access the training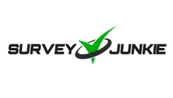 Learn More