Building your credit score can be a challenge when you're first starting out or if you are recovering from past financial mistakes. Your monthly rent is likely to be one of your largest bills, yet it is not automatically included in your credit report. Wouldn't it be helpful if your history of paying rent on time was included in your credit history?
Many people don't know this, but you could potentially improve your credit score by requesting that your positive rent payment history be added to your credit report. And depending on which service you work with, it's not even a benefit you necessarily have to pay for.
In this article, we'll show you how to report rent payments to the credit bureaus.
How the credit bureaus handle rent payments
By default, your rent payment history is not included in credit reporting or credit scores. However, if the major credit bureaus — Experian, Equifax, and TransUnion — receive this information, they will include it in your credit report. The trick is figuring out how to get your rental payment information to them.
Unfortunately, just because the credit bureaus will include this information in your report doesn't guarantee it will impact your credit score when a lender pulls your credit. One of the most common credit-scoring models, FICO 8, does not include rent payment history when calculating your score. However, some of the newer FICO score models (FICO 9, for example) and VantageScore do include your rent history in their reports and scores. So depending on which report your potential creditor pulls, a positive history of rent payments might result in a higher credit score.
On top of that, reporting your rental history to the credit bureaus might be a double-edged sword. Late payments, missed payments, and other derogatory information can also be reported. But, while you may incur a late fee from your landlord for making a late rent payment, that may not be reported to the credit bureaus. Typically, late payments are reported only if they are late 30 days or more. If this happens, your credit score could be negatively impacted.
Services that will report your rent payments
There are numerous services that will handle reporting rent payments to the credit bureaus for you. Because you cannot submit your rent payment history to the credit bureaus yourself, you'll need to work with one of these services. Some of these services require the participation of your landlord or property management company, and some do not.
Before choosing which service to use, you should know how much they cost and which of the major credit bureaus they report to:
ClearNow: Free for tenants, but the landlord must pay $14.95 per month (other plans are also available). Rent payments are reported to Experian.
Cozy: Property management portal for landlords that reports rental history to credit bureaus without charging the renter. Basic service is free for the landlord. Monthly payments are reported to Experian, though Cozy states they will be ending this service sometime in the near future.
CreditMyRent: Service costs the tenant $14.95 per month and previous rental history of up to two years can be added for a fee. The landlord is not involved. You submit a copy of your lease and verify your rent payments via withdrawals from your bank account. Rent information is shared with Equifax and Transunion.
Esusu Rent: Free for the tenant if your landlord is enrolled, or $50 per year if not. Rent history is reported to all three bureaus.
LevelCredit: Reports rent payments based on bank transaction history for a flat $6.95 per month fee paid by the tenant. The landlord is not involved. Up to 24 months of history on the same lease are included for a one-time fee. Information is reported to all three bureaus.
PaymentReport: The landlord registers an account and then verifies payments. Tenants pay a flat fee of $49 per lease, but there are no ongoing monthly payments. Up to 24 months of payment history are included at no additional charge. Reports payments to Equifax only.
PayYourRent: The landlord must be signed-up for the service and pay a monthly fee of up to $19.95 per month, depending on how many units they manage. The renter does not pay for this service. Reports to all three credit bureaus.
Rent Reporters: Each month, your landlord is contacted to verify that your rent has been paid, then your payment history is reported to Equifax and Transunion. There is a signup fee for the tenant of $94.95, plus a monthly fee of $9.95.
RentTrack: Pay your rent online through this service and have your payments reported to all three credit bureaus. This service is only available if your landlord uses it for online rent payments. The fee to tenants varies based on how you pay your rent and if the property manager passes fees on to renters. You must opt in if you want your rent payments reported.
Rental Kharma: This service contacts your landlord to gather rental payment history when you sign up, then follows up each month to keep records updated. There is a one-time setup fee to the tenant of $50, plus an ongoing monthly fee of $8.95. Your rental history is reported to Transunion only.
Rock the Score: Confirms rental payment history with your landlord and reports it to the credit bureaus. There is a one-time enrollment fee of $48 for the tenant, plus an ongoing monthly fee of $6.95. To add up to 24 months of past rental history, there is an additional fee of $65. Rental payment history is reported to both Equifax and Transunion.
What to look for in a rent-reporting service
When selecting which rent-reporting agency to sign up with, it pays to compare what they offer versus how much they charge. Make sure you can answer these questions to ensure you're getting all of your needs addressed:
What is the monthly or annual cost?
Is there a sign-up fee?
Is there an additional fee for my spouse or roommate?
How much payment history will be reported to the bureaus?
What is the fee to report previous payment history?
Which credit bureaus do you report to?
Is there a credit check required?
How long does it take rental payments to show up on my credit report?
What is the average score increase?
What happens if I miss a payment or am late with my rent?
How much involvement is required by my landlord or property management company?
Can I use your service without notifying my landlord?
What is the refund policy if my landlord will not participate?
What is the cancellation policy?
How do you protect my personal information?
Is there a mobile app available to log in to my account?
FAQs
Does reporting rent help my credit?
Reporting a rental history of on-time payments might help improve your credit score. The actual impact of adding rental payment history to your credit report depends on your current score and personal credit history.
Rent Reporters, Rental Kharma, and Esusu Rent all claim that tenants could benefit from an average credit score increase of 40 points after adding two years of payment history to their credit report. Additionally, Esusu Rent claims that when a tenant reports two years of history and signs up for one year of ongoing reporting, they see an average score increase of 100 points or more.
What bills help build credit?
When learning how to manage your money, it helps to know which accounts are included in your credit report. Traditional credit reporting focuses on debt payments, like credit cards, mortgages, auto loans, and student loans. But with the latest versions of credit scores like FICO and VantageScore, rental payment history can also be added through a third-party service. In addition, there are free services like Experian Boost that you can opt into. Experian Boost could help you build your credit through a positive payment history with streaming services and utility bills.
How do I report a rental payment to the credit bureaus for free?
In order to report your rental payment history to the credit bureaus for free, your landlord must be enrolled in one of the services that offers this feature. The services that are free for the tenant include:
ClearNow
Esusu Rent (if landlord is enrolled)
PayYourRent
RentTrack (if landlord does not pass along fees)
Cozy also offers this service, but has announced that it will be discontinued in the near future.
If your landlord does not agree to sign up, it is still possible to have your payment history report to the credit bureaus. However, each of these tenant-focused services charges a fee to report your payment history.
What is the fastest way to build credit?
While paying your bills on time builds credit over the long-term, it's not likely to improve your score quickly. Potentially better strategies to build credit include reducing your credit card balances, adding rent payment history to your credit report, using a service like Experian Boost to report your utility bill payments, and disputing incorrect information. You can obtain your credit reports for free from AnnualCreditReport.com so that you can look for any incorrect information.
Bottom line
Using a service to report your positive rental payment history could be a smart move that might positively influence your credit score. Some services are free to the renter, as long as the landlord has signed up and pays the fees. If your landlord has not signed up, other services are available that are paid by the renter. A few services simply use information from your bank or financial institution to confirm payments and do not involve the landlord at all.
Rent payments also aren't the only way to potentially improve your credit score. You can pay your rent with a credit card and that activity might help your score as long as you avoid paying interest on the charges and do not pay transaction fees. Secured credit cards and credit builder loans could also help build your credit history since they are easier to get approved for.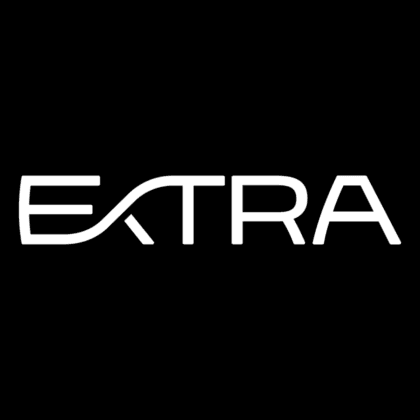 Extra App Benefits
Extra Debit Card1 can link to accounts at over 10,000 banks2
Helps turn everyday debit purchases into credit-building opportunities
No credit check, no interest, and no hidden fees
Membership costs less than $1/day