You may recall that one of the largest data breaches of all time occurred in 2017, when criminals exploited a vulnerability in the Equifax website and gained access to the personal information of 143 million people. This breach may have spurred the question in your mind, "What is Equifax, and why is it keeping tabs on me?" And you're right for asking.
As one of the largest credit reporting agencies in the U.S., the name Equifax should be of interest to you, especially considering how many lives the company's core business impacts each day.
Credit reporting isn't actually a new phenomenon, despite all the emerging "fintech" apps and how much you see credit scores mentioned in the news these days. Consumer loans have been around for thousands of years. But credit reporting today is done at a much larger scale than it was back in those days — when it might just have consisted of your fellow village members talking about you — and that means there's much more at stake.
Since Equifax is one of only three major credit bureaus in the U.S., it's probably a good idea to know exactly what Equifax is and exactly what it does. So, do you want to know more about the company that collects and sells your data?
What is Equifax?
Equifax is a data and analytics company headquartered in Atlanta, Georgia. It's best known for being one of the three major credit reporting agencies in the United States (the other two being Experian and TransUnion). Equifax uses data, analytics, and technology to create insights that allow people and businesses to make decisions based on consumer credit information.
Founded in 1899 under the name Retail Credit Company (RCC), the company began by compiling and selling lists of a given customer's credit information to other business owners. Over the next 60 years and with demand for these lists proving to be high, RCC developed credit files on millions of Americans. This didn't sit well with consumers, as stated by Fast Company, as they weren't able to access their own reports, nor fix any errors those files may have contained.
According to Time, this information didn't stop at data on credit, wealth, and character, either, but also contained "information on individuals' social, political and sexual lives as well." Despite several lawsuits in the '60s and '70s against Retail Credit Company for libel and invasion of privacy, nothing really changed.
But when the firm revealed plans in the 1960s to computerize its records, this move was met with significant backlash. Privacy advocate Alan Westin, argued in a 1970 New York Times article, "[T]ransferring information from a manual file to a computer triggers a threat to civil liberties, to privacy, to a man's very humanity because access is so simple." If you thought it was difficult to outrun your past before, this would make it impossible, argued Westin.
Eventually, Westin's comments and the backlash against moving the work of credit reporting to computers resulted in congressional investigations that led to the passage of the Fair Credit Reporting Act (FCRA) in 1970. This was a landmark piece of legislation that gave consumers the right to gain access to their credit files and correct errors in them, while putting restrictions on outdated information and the kinds of data that credit bureaus could sell. While RCC walked away with some bruises, it ultimately changed its name to Equifax and continued its quest to strengthen its consumer credit reporting operations and the computerization of its data.
Today, Equifax operates and has investments in 24 countries, employs about 11,000 people worldwide, and brought in $3.4 billion in 2018. Privacy is still at the forefront for many consumers, and the 2017 Equifax data breach is just the latest example that legitimizes consumers' concerns.
How Equifax collects its data on you
An estimated 10,000 different companies and entities supply updates to each of the three credit bureaus each month on your personal information, according to a 2012 report by the Consumer Financial Protection Bureau. These 10,000 companies could include your bank, credit card, store card, or even your landlord.
Equifax, like the other agencies, aggregates this information and sells it to banks, credit card companies, and other clients. With a comprehensive picture of your personal financial history and potential risk, companies can decide whether to conduct business with you or not.
Since not all third parties report to the three major credit bureaus, each of your credit reports may contain different information.
What Equifax does with your information
As a consumer, Equifax provides you with a credit report and a credit score based on the information in its report. Thanks to the Fair Credit Reporting Act, you can get one free copy of your report from each of the three credit bureaus each year. Beyond that, you'll typically have to purchase your report and scores from each bureau. Free alternatives to checking your credit score can often be found through your credit card issuers or on free credit scoring sites like Credit Karma and Credit Sesame — though these scores won't provide the full details available in your credit report.
On the business side, your credit information is sold to banks, businesses, and credit card companies, many of whom may have provided the very information that makes up your report. Ever get a credit card or personal loan preapproval in the mail? You received that because your name was on a list of qualified leads sold by a credit reporting agency to a credit card company.
When it comes to the true consumers of Equifax's product, you aren't the customer — businesses are. With your credit information in hand, these businesses can decide whether to lend you money or approve you for a credit card. This data may even play into how big of a deposit you'll be required to put down to get your power turned on — or if you can rent an apartment in the first place. Insurance companies rely on the same information to determine the premiums for the policies they extend to their customers. Essentially, credit bureaus are the gatekeepers to many financial (and non-financial) products that consumers rely on.
Essentially, the way it works is that any time you apply for a credit card or loan, lenders will pull your credit information from the credit bureaus. This is known as a hard credit check. Lenders use the information in your report to approve or deny your application for credit, or if approved, they use that credit info to determine your loan terms. Unlike a soft credit check, hard pulls have a direct impact on your credit, and you'll find a record of them in your credit report.
And credit reports aren't reserved just for individual consumers like you and me. Equifax provides business credit reports for companies of all sizes as well. The information provided in business credit reports is similar to what you'd find in a consumer credit report, including things like company data (name, address, owner, etc.); credit data (business loans, etc.); and public record data.
How to get your free credit report from Equifax
Federal law allows every consumer to obtain one free credit report every year from each of the three major credit bureaus — Equifax, Experian, and TransUnion.
You can get your free copy of your credit report by visiting AnnualCreditReport.com.
If you are denied a line of credit, you may get a letter from Equifax
Per the Fair Credit Reporting Act, credit bureaus are legally required to send you an explanation of why you were denied credit. This letter will come from the bureau where your prospective lender pulled your report.
Aside from the three credit reports you're entitled to every year, the FCRA also states that you can get an additional free credit report by responding to this letter of denial sent by the credit bureau.
What to do if Equifax has your information wrong
This happens all too often — which, I think, speaks for itself. In fact, the Federal Trade Commission conducted a study that found one in four people identified errors on their credit report that might impact their credit scores. Problems with credit reports are one of the top complaints made to the Consumer Financial Protection Bureau (CFPB), with 27% of complaints being made regarding credit or consumer reporting.
Incorrect information in your credit report matters because it has a direct impact on whether or not companies will choose to do business with you. Lenders, utility companies, landlords, and even employers may check your credit report before working with you to see if you are trustworthy and know how to manage your money. Being turned down for a credit card or even housing because of information that shouldn't have been there in the first place can be devastating. All you want to do is improve your situation, but you can't because misinformation on your report is holding you back.
If you find errors in your credit report, don't wait to dispute this information. Here's what to do:
Consider contacting the lender first (it can then submit updated information to the credit bureau)
Gather documentation to support your dispute
File a dispute with Equifax online
Once you've submitted a dispute, the credit bureau will investigate your claim. You can expect results within 30 days. If the information is found to be erroneous, your credit report will be updated. You can file disputes with Experian and TransUnion online as well.
So, about that data breach
What makes the Equifax data breach particularly alarming is not only the scale of those affected, but also the nature of the information it exposed. This all boils down to Equifax's core business. As one of the three major credit reporting agencies in the United States, more than half of American adults have their sensitive personal and financial information under the thumb of Equifax.
This information includes names, Social Security numbers, birth dates, addresses, and driver's license numbers, all of which were compromised in the 2017 breach. Sure, Equifax agreed to pay a whopping $700 million as part of the settlement to help those affected — the largest settlement ever paid for a data breach. The company is even obligated per the settlement to spend a minimum of $1 billion to improve its data security. But when this type of information about this many people is housed in one spot, proper security measures should already be in place. Equifax can spend billions trying to mend fences, but there should have been more than a dilapidated fence guarding the personal information of 143 million consumers to begin with.
Two years after what is generally considered the worst corporate data breach ever in the U.S., your information is still collected and sold, and there really isn't much you can do about it. According to CNN, it's a valuable business, and Equifax provides an essential service for consumer lending. Lenders will continue sharing information with the credit reporting agencies; otherwise, the accuracy of the credit reports they buy back could take a hit.
In a perfect world, credit reporting agencies like Equifax having our personal information would be a good thing, as this helps us prove who we are. But problems arise when that same information falls into the hands of criminals who can use it to steal our identities and rack up debt in our names, leaving us as individuals to clean up the mess.
To protect yourself as best you can, consider these tips for safeguarding your information:
Regularly check your financial accounts for errors and suspicious activity
Enroll in credit monitoring (sites like Credit Karma provide this service free of charge)
Place a fraud alert on your credit reports
Always use strong passwords that differ from one another
Consider freezing your credit
The bottom line on Equifax
Equifax is one of the biggest credit bureaus in the United States, and, unfortunately, you can't just avoid it even if you want to. Do what you can on your part to protect your information, and if you notice fraudulent activity on your credit report, act immediately.
Having a track record of your credit history helps you prove who you are and gives you the opportunity to make the financial decisions that align best with your situation. We just have to expect those who are collecting it to do the best job they can at protecting it.
If you need to contact Equifax directly, you can do so online on its website or by calling 888-548-7878. Chat is also available online from 8 a.m. to midnight (ET), Monday through Friday.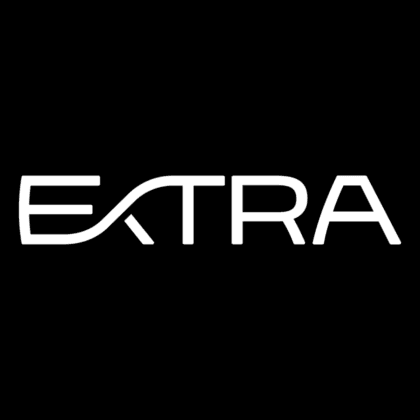 Extra App Benefits
Build your credit history every time you spend money
Works with your existing bank account
Earn up to 1% in points for rideshares, coffees, phone bills, and more