Though we live in an age where most of our banking can be done digitally, there are some instances when you'll be asked to provide your bank information using a blank check. And anyone who has ever written out a physical check knows that it's possible to make a mistake like putting in the wrong amount. When you're faced with either of these situations, you're going to want to void the check in question.
Luckily, voiding a check is easy. Here is everything you need to know to void your first check.
Featured Checking Accounts
Earn up to $1,000
When you open a new U.S. Bank Smartly®️ Checking account and Standard Savings account and complete qualifying activities. Member FDIC. Subject to certain terms and limitations. Applicant must reside in AZ, AR, CA, CO, ID, IL, IN, IA, KS, KY, MN, MO, MT, NE, NV, NM, NC, ND, OH, OR, SD, TN, UT, WA, WI, WY to be eligible for Checking account.
Open your new U.S. Bank accounts here
Enjoy $200 as a new Chase checking customer
Open a new Chase Total Checking® account and complete qualifying activities.1 FDIC Insured. Offer valid through October 18, 2023.
Open Account
What is voiding a check?
Voiding a check makes it unable to be processed or honored by a bank or credit union. It provides you with added protection if you need to give someone a check for the purposes of setting up direct deposit, automated clearing house (ACH) payment, automatic bill payments, or making other direct payments from your account. 
It gives the company asking for the check what they need and prevents them or anyone who might get their hands on the check from adding information, such as a payee or dollar amount.
In the same vein, if the check you've made a mistake on is voided and someone comes across it, they can't use it to fraudulently withdraw money from your account.
How to void a check in 4 steps
1. Choose the right writing tool
You'll be writing on the check face to void it, and because you want your notations to be permanent, it's important to choose the right writing tool. You don't want to use a pencil, as it's easily erased. A fine-tipped marker or pen is a good choice, preferably in blue or black ink.
2. Write "void" in large letters across the front of the check
The easy way to do this is to write "void" in big letters so that it covers most of the check. Make sure the bank routing number and your account number on the bottom of the check are still readable, as well as the name and address of the bank (if included on the check). Alternatively, you could write "void" in the payee line, dollar amount box, signature line, and dateline.
3. Record which check has been voided
You'll want to account for what happened to the voided check so you're not left wondering if you have an outstanding check when you're reconciling your bank statement. To do this, write down the original check number in your check register or software you use to track check payments and make a notation that it has been voided. Note the reason you voided the check as well. If your bank's online tools allow you to keep track of your written checks, record it there.
4. Safely send the check
Whenever you give your bank information to someone else, there is always a risk of it falling into the wrong hands — even if it's only a small risk. If you're asked for an electronic version or image of your voided check, don't send it along as an attachment or pasted image in an email. Instead, turn it into an encrypted or password-protected file or create a link to a file in a protected folder. Or better yet, see if you can send a hard-copy through the mail or via fax. That way there's no electronic record to hack.
Alternatives to voided checks
If you don't have your checkbook readily available when requested, here are some alternatives you can provide that will have the same information as a check.
Counter check: Most of the best banks will provide you with a few checks on-demand if you request them from a teller. They won't have your name or address on them, but the bank name, routing number, and your bank account number will all be there. Follow the steps above to void the check and then submit to whoever has requested it.
Starter check: Your bank may provide you with a few starter checks when you opened your account. You may be able to void one of these out rather than a "real" check. 
Letter from your bank: You can request a letter from your bank that contains the required information. This should satisfy most requests for a void check.
Deposit slip: You can provide one of your deposit slips, which has your bank's routing number and your account information on it. This can't be used as a check at all, which makes it a good option.
Checking accounts to consider
Paper checks are a traditional form of banking and many of the best checking accounts still used them. But we live in a modern world with new approaches ways to handle money. 
Check out these two apps that can help you get your direct deposits faster and without providing voided checks.
With Chase Total Checking, you get all the convenience of online banking, including mobile check deposit, online bill payments, and access to payment service Zelle which allows you to send and receive cash quickly and easily. Chase also makes it simple to set up direct deposit with a convenient pre-filled form that you can download through their app and print or email to your employer. 
And the best part? You may get a bonus when you open an account and set up direct deposit.
Current offers convenient perks like no hidden fees, mobile check deposit, and overdraft protection for eligible users. You can also set up direct deposit easily through the Current app and receive your paycheck up to two earlier than you might with a traditional checking account. 
Plus, it's easy and quick to get started with Current — the sign-up process can take as little as two minutes.
Chase Benefits
Access to more than 15,000 ATMs and more than 4,700 branches
Manage all your accounts from the Chase mobile app
Receive your bonus within 10 business days 2
FAQ
Can you write "void" on a check to void it?
Yes, writing void on a check is how you void it. You can write it once in large letters, or you can write it in small letters on the date line, amount line, amount box, payee line, and signature line. 
What is the difference between voiding and cancelling a check?
A voided check is a paper check you've marked void so it can't be used. A canceled check is a check that's been processed and paid by a bank. 
How do you void a check if it's been cashed?
You can't void a check that's been cashed. If you need to prevent a check you've written from being cashed, you can request your bank to stop payment on the check. There is typically a fee for a stop payment order. Once a check has been cashed, you can't reverse or void the transaction. 
Bottom line
Employers may ask for a voided check to help them set up direct deposit and you may need to void a check for other purposes, so it's handy to know how. However, there are some alternatives to voided checks — like counter checks, a letter from your bank, or bank deposit slips — if you don't have a paper check readily available. And if your goal is to set up direct deposit, certain accounts might allow you to do so without ever having to provide a paper check at all.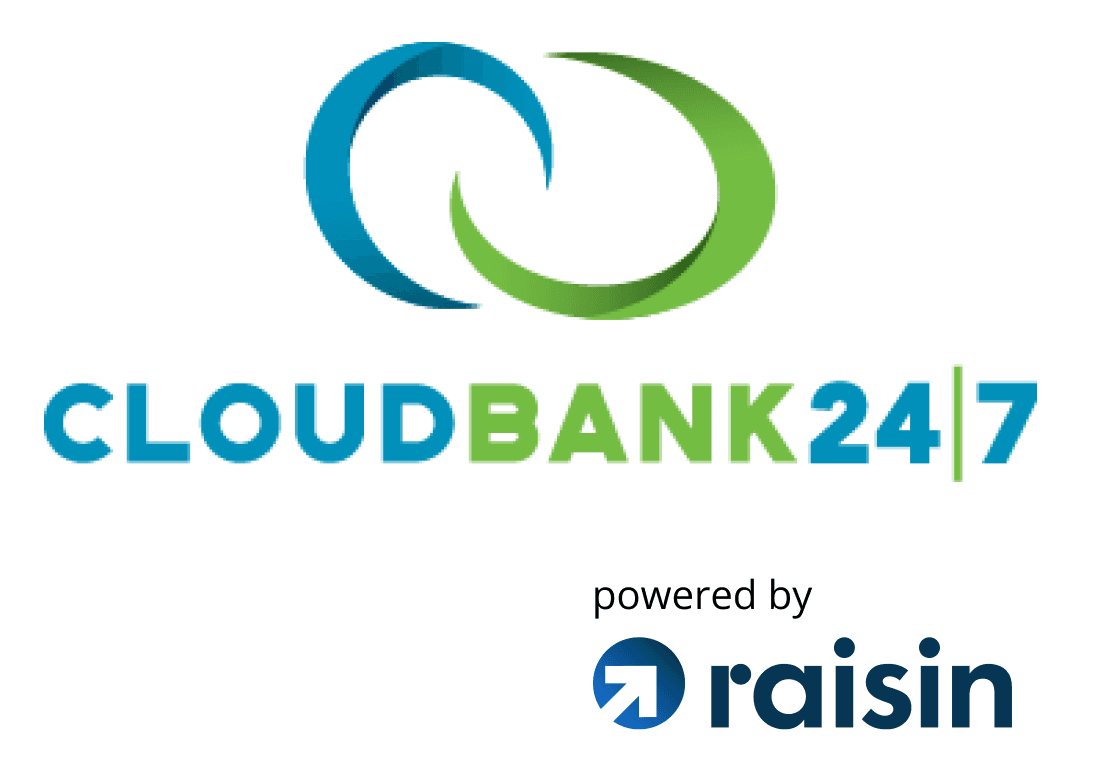 CloudBank 24/7 High Yield Savings Account Benefits
Incredible 5.26% APY3 to boost your savings
Interest is compounded daily and posted to your account monthly
Enjoy 24/7 online access to your account and funds
FDIC insured through Third Coast Bank SSB, no fees, $1 minimum deposit