Traveling the world while getting paid to do it might sound like a dream, but it can be a reality if you take a job on a cruise ship.
Of course, this type of work isn't for everyone — the hours can be long, and it may mean a lot of time away from home. But there are plenty of benefits as well.
If working for a cruise line sounds ideal, there are plenty of career opportunities on board. Here are 15 jobs that can help boost your bank account as you travel the world.
Editor's note: All salary figures are from the U.S. Bureau of Labor Statistics (BLS).
Get paid up to $225 a month while watching viral videos
It sounds crazy. And maybe you're not even sure if it's worth your time. But come on … you're at least a little curious. Getting paid while watching viral videos is a real way to earn cash, and you can do it with a company called InboxDollars. 
No … it's not going to get you rich. Yes ... it's probably one of the lowest-effort side hustles. But it's totally worth it if you're just sitting on the couch scrolling anyway. Instead of just watching viral videos on YouTube, you could be getting paid actual cash while watching those videos and taking surveys instead. Every little bit of extra money counts.
It's simple. You sign up here and confirm your email. Then you watch videos and take surveys. Then you earn cash (yes, actual cash … not "points"). Whenever you're just chilling on the couch, log in and see how you can earn up to an extra $225 every month. 
BONUS: Free $5 when you sign up, confirm your email and phone.
Sign up and start getting paid today
SPONSORED
Activities coordinator
Even short cruises are packed with activities for travelers to engage in. Among other things, you'll find games, happy hours and live music.
An activities coordinator is similar to an event planner. In this role, you oversee things like recreation on board and coordinating shore excursion activities. The BLS does not offer wage information for this position.
If you want to start traveling more — and get paid to do it — this can be a good role to consider.
Bartender
It's no secret that people on cruises like to drink. Many cruise lines offer a food and alcohol package as part of the booking process.
The amount of money you can make working as a bartender on a cruise ship varies greatly, depending on whether guests are expected to tip. But the average salary for bartenders is $29,380 annually.
Casino dealer
Working as a dealer at a cruise casino can be an exciting gig. These workers may oversee poker, blackjack, roulette, and more games.
Gambling service workers make $31,290 a year. However, as with tending bar, the actual wages for casino workers on a cruise can vary.
Resolve $10,000 or more of your debt
Credit card debt is suffocating. It constantly weighs on your mind and controls every choice you make. You can end up emotionally and even physically drained from it. And even though you make regular payments, it feels like you can never make any progress because of the interest.
National Debt Relief could help you resolve your credit card debt with an affordable plan that works for you. Just tell them your situation, then find out your debt relief options.
How to get National Debt Relief to help you resolve your debt: Sign up for a free debt assessment here. (Do not skip this step!) By signing up for a free assessment, National Debt Relief can assist you in settling your debt, but only if you schedule the assessment.
Chef
Many cruise ships have cafeterias and restaurants for when guests are in the mood for fine dining.
Cruise ship chefs may be involved in cooking and planning menus for guests and staff. Chefs or head cooks make $56,520 on average annually.
Deckhand
Deckhands help maintain the cruise ship. They may be involved in keeping these massive ships running, including cleaning and maintaining equipment, loading cargo, and getting passengers safely on board.
The experience required to work as a deckhand can vary greatly depending on the job description. The BLS does not offer salary information for this position.
Entertainer
Cruise lines hire all sorts of entertainers, from dancers to cover bands and magicians.
Working on a cruise ship can be a great way to hone and improve your craft or even take it in a different direction. The average wage for entertainers and performers is $29.67 an hour, which equates to about $61,713 annually.
Entertainment director
Cruise ships also need people to manage their entertainers, particularly if the ship has a lot of shows and performances scheduled.
Entertainment directors may be involved in scheduling staff, planning performances, and doing administrative work. The average salary for entertainment/recreation managers is $67,220 annually.
Fitness instructor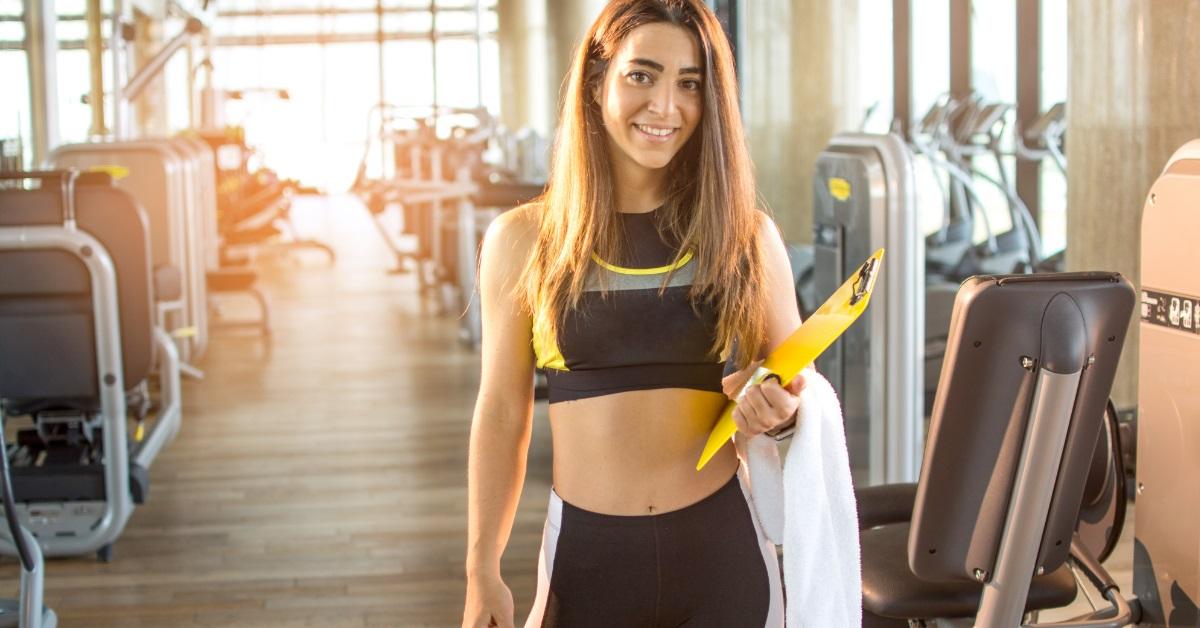 Many cruise ships also offer various fitness classes, including yoga, Zumba, spin, and more.
For qualified instructors, this can be a great way to stay healthy, make money, and travel the world all at the same time. The average fitness instructor makes $45,380 annually.
Hair/makeup artist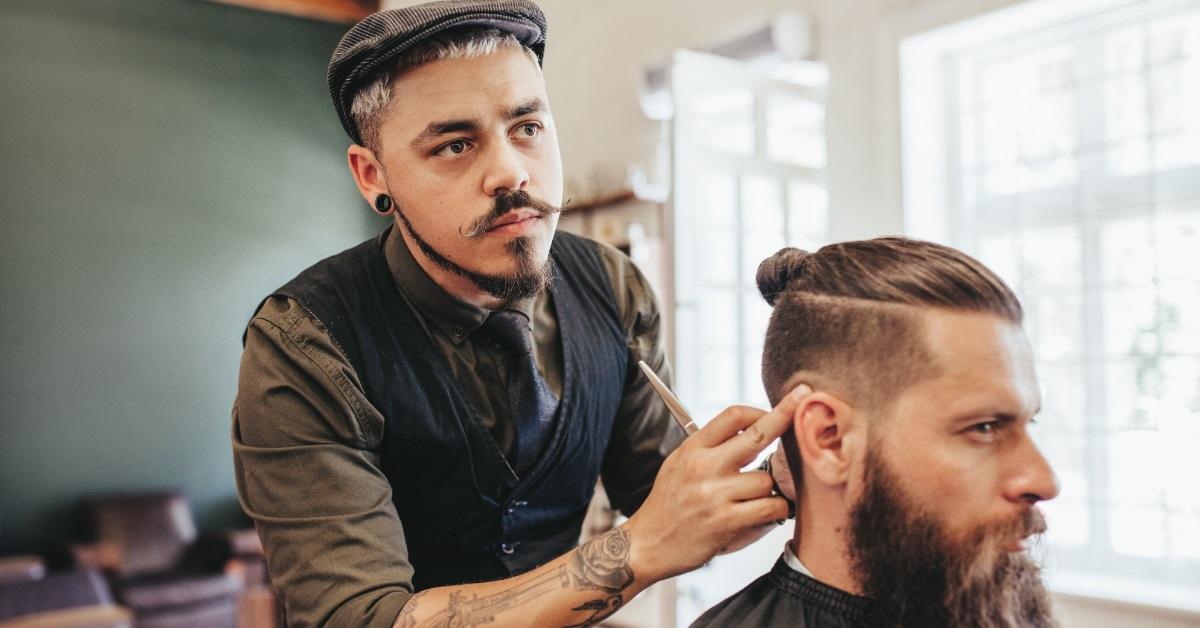 On cruise ships, hair and makeup artists may work in spas, providing services to guests looking to get pampered while on board, and may be needed to work with the ship's performers.
The BLS groups barbers, hairstyles, and cosmetologists together and states an average of $33,400 annual salary for these workers.
Earn up to $75/hour working from home
Bookkeeping is a basic (but powerful) way to earn money online.
And while $75/hour might sound like a lot of money, the data backs it up: Thanks to its high profit, low cost nature, Foundr Magazine has described it as one of the most profitable businesses you can start …
Plus, data from a 2021 survey by Intuit shows that the average hourly rate for this in-demand skill jumped from $69/hour to $75/hour! This unique skill can help you supplement your existing income … or even replace your current job.
Start learning how to launch a bookkeeping business by taking this free 3-class intro from Bookkeepers.com. The classes cover:
How you can own a virtual bookkeeping business.
What it takes to run a profitable virtual bookkeeping business.
How to land high paying clients … even if you've never done bookkeeping!
BTW: You don't need to be a math savant or even have an accounting degree. Like anything, it does take work, but you can be successful even if you're busy with kids, family, or a regular 9-5 job.
Hotel director
Since a cruise ship is essentially a floating hotel, many employees with experience working in hospitality are needed.
Hotel directors ensure that guests are comfortable and enjoy their experience. They may also be involved in planning and coordinating cruise activities.
The average salary for lodging managers is $61,910 annually.
Nurse
Some cruise ships also hire nurses to provide care to passengers and cruise staff.
The amount of money nurses make on average usually depends on the type of nurse. Registered nurses (RNs) make $81,220 annually. Licensed practical nurses (LPNs) make $54,620 a year.
Massage therapist
Many cruise passengers opt to take advantage of spa services. Massage therapists may work in a spa or travel to guests' rooms with their equipment to provide massages.
Licensed massage therapists make just under $49,860 annually on average.
Security
Cruise ships also frequently employ security staff to ensure the safety of guests and crew members. These workers may patrol the ship regularly and respond to any issues that come up.
The average salary for security guards is $33,030 annually.
Server
Eating often and well is a big draw for many cruise passengers. Ships often have several restaurants on board and employ experienced servers to staff them.
Pay for these workers can vary, depending on the cruise line's tipping policy. The average salary for a server in the U.S. is $29,120 annually.
Sales associate
Part of the beauty of the typical cruise ship is that it's kind of like a floating mall, filled with gift shops and retail stores galore. Ships often need many sales associates to staff these stores.
Again, depending on the cruise line and the job, the pay for these gigs may vary. However, BLS data puts the average salary for a retail sales worker at $30,750 annually.
That's not huge money, but perhaps it's enough for students to get ahead financially during breaks between school years.
Bottom line
Working as a cruise crew member is certainly not for everyone — lodging for staff can be cramped, days can be long, and you might be away from home for weeks at a time.
But for those looking to tap into a new source of income as they travel, it just may be a win-win situation.
National Debt Relief Benefits
No upfront fees
One-on-one evaluation with a debt counseling expert
For people with $7,500 in unsecured debts and up