It may be frustrating to be a retiree on a fixed income trying to find deals to save you money.
One way to eliminate money stress is to buy items online instead of looking for them in stores. You may be able to get a better deal online or compare the prices on different sites to see where you can get the best deal.
Check this list out to find some of the items that you may be better off buying online if you're a retiree.
Pill organizer
As you get older, you may be surprised by the increase in the number of prescriptions you have to take and when you have to take them. So consider picking up a pill organizer to help you stay on track.
You can find a variety of organizers online and perhaps find a specialized organizer that can fit your particular needs from a variety of options that you won't be able to find in a store.
Plane tickets
If you want to travel more when you retire, it may be a good idea to buy your plane tickets online. Shopping online for a flight can help you compare prices and get the best deals.
You also may want to compare prices with different websites but actually purchase the tickets from the airline's online site. It may get you discounts or an upgrade, and any cancellations will be easier to handle directly through the airline.
eReader
You may find that your eyesight isn't as great as it used to be, but an eReader can help you read your favorite books by allowing you to adjust the size of the letters. So if you're a big reader, it may be a good idea to buy an eReader that will allow you to easily adjust the font size.
You can find eReaders online from different retailers with different options, so it's a good idea to compare prices before you buy one. And take into account which services you'll be able to access with your eReader such as library books or particular retailers.
Puzzles
Puzzles and games can be a good way to keep your mind sharp as you get older and give you something to do. But the price for puzzles can add up quickly if you go through several puzzles at once.
Consider checking online to get your love for puzzles fulfilled. In addition to typical retailers, you also may want to think about local game and puzzle shops that can deliver to your door for a small fee.
Gardening
A great hobby to take up while you're retired is gardening. You may like growing your own fruits and vegetables or perhaps you want to beautify your front yard with plenty of flowers.
Pick up some gardening supplies by shopping online to get the best deals. You can look for smaller items like work gloves and small shovels to larger needs like a new lawnmower. And with online shopping, you can compare prices as well as read reviews to get the best deal.
Gift cards
Gift cards are a great option for family and friends or you can buy them for yourself to get extra deals and discounts. A great Costco hack, for example, is to buy gift cards there at less than the face value.
Buying these cards online gives you more options so you can choose what's best for you or your giftee. And remember to shop around to see if it may be cheaper to buy directly from a particular retailer as opposed to getting the cards somewhere else.
Pet food
Retirement may mean adding a furry friend to keep you company at home if your kids have moved out, but dogs and cats cost money. Think about buying their food online to not only save you some money but also to save you the hassle of trying to drag a bag of food throughout the pet store. Your dogs and cats will thank you later.
Coloring books
Adult coloring books have become popular in recent years as a way to relax or meditate by coloring the intricate patterns in adult versions of coloring books. But there are plenty of coloring book options to choose from, so use an online search to find the best choices at the lowest prices.
And remember that supplies like markers, colored pencils, or fancy pens can also get pricey. Compare prices online of your favorite coloring supply to save cash.
Suitcases
If you're going to travel, you will need a good suitcase to get your things from one place to another. Check out online shops to find the best suitcases to fit your needs, including different options to help you find the best trips when you're retired.
Utensils
Being retired may give you more options to cook at home or try new baking recipes. Specialty kitchen shops online may have some good and affordable options to choose from when it comes to easy-grip utensils that can help you make your way around the kitchen when you don't have the dexterity you once had while cooking and baking.
Home accessories
Now that you're home on a more regular basis, you may want to refresh your living space with new accent pieces like pillows, lamps, wall art, and more.
Look into different online options to create new looks for your home by checking out different designs or patterns and comparing your choices to see what best fits into your budget.
Bottom line
It's a good idea to check online for goods if inflation is cutting into your fixed-income costs or you just want to find a way to save some money. And if you're not sure you can retire just yet and live on a fixed income, it's a good idea to set up an estimated retirement budget now and take this quiz to see if you can retire early.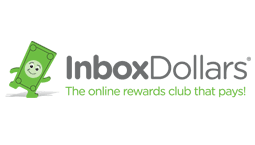 Inbox Dollars Benefits
Get a $5 bonus when you register with your email
You could earn money by taking surveys or making online searches
Over $80 million paid to members so far - how much can you earn?