Having a fulfilling career that you're interested in and engaged in can make life so much easier. But unfortunately, many American workers don't have that.
A Pew Research Center poll found only about half (49%) of U.S. workers are satisfied with their current job.
Here are 15 helpful tips and moves you can make if you're feeling stuck in your current gig or trying to stop living paycheck to paycheck.
Get clear on your career goals
You may be feeling dissatisfied with work because you're not doing what you thought you'd be doing.
Before moving within your company or beginning a search for a new job, it's important to think about what you really want from your career.
Sit down and make a list of your career aspirations. Having a clear vision will make it easier to hunt for your dream job.
Learn a new skill
Think about what skills could make you more desirable in your industry and consider enrolling in some online courses to brush up on those.
There are so many free courses online anyone looking to advance in their career can take advantage of — from coding and SEO to sales techniques and beyond.
Volunteer
Volunteering can lead to more fulfillment both within your current role and outside of work.
This could mean volunteering to complete a new project at your job, which could be the challenge you need for more job satisfaction.
You can also look for volunteering opportunities outside of work, such as working in a soup kitchen, cleaning up local parks, and so much more.
Consider a side hustle
If one of the reasons you're feeling unsatisfied is your salary, but you can't ask for a raise, a side hustle is a great way to earn extra cash.
Side hustles don't have to be complicated (like starting your own business) and many gigs can be taken up on a sort of as-needed basis. Consider these 50 side hustle ideas for 2023.
Make a lateral move
Try making a sideways move within your own company or to a new department if your current position feels stagnant.
If you like the company you work for, consider talking to your boss or human resources (HR) about moving into a different department — perhaps one with more opportunities for advancement.
If you're dissatisfied with the company overall, look for jobs with similar pay at companies that align more with your values and career goals.
Keep up with industry changes
If there are skills you can learn, classes you can take, or certifications you can earn to give yourself an edge in your industry, consider investing some time into these opportunities.
This could make you a more desirable candidate for advancement within your current company or make you a hot commodity for recruiters looking to fill bigger and better roles.
Avoid burnout
Some develop a stuck feeling at work due to burnout. A recent Gallup poll found that 28% of American workers felt burned out "very often" or "always" at work.
Burnout could be due to a combination of factors, but the poll found that those who were granted more flexibility at work — even if they worked long hours — felt burned out less.
It's important to maintain a work-life balance and for job expectations (timelines/deadlines) to be realistic. If burnout is common at your current job, keep this factor in mind as you look for a new one.
List what you like about your job
When a job begins to feel like a dead-end, quitting immediately isn't always the right answer. It may help to take some time to focus on what you do like about your job.
Maybe you truly enjoy some of your day-to-day responsibilities and the stuck feeling is more related to how your boss expects you to manage time.
Once you have a list of the job duties you do like, if you still think quitting is the answer, you'll at least have a list of key criteria to look for in a potential new job.
Consider talking to HR
Sometimes what's making a job feel so hopeless and unsatisfying is bad management. It's unfortunate but it happens across many businesses.
If you feel like toxicity in the workplace is bringing you down, a discussion with the HR department could lead to a positive change.
Research the job market
If you've made the decision that it's time to move on, do some research about current industry standards since they may have changed since your last job hunt.
Look for the hottest skills job descriptions are asking for, average salaries, and other trends in the industry so you can adjust your resume, cover letter, and interviewing tactics accordingly.
Know what you're looking for
When searching for a new job, make sure you have your priorities in order. Before you jump in, it's helpful to have a list of what you need to feel more fulfilled at work.
This could be a higher salary, more (or less) responsibility, a better work/life balance, more autonomy when working on projects, and the like.
Know what you want and avoid jumping at the first offer if it doesn't meet those needs.
Talk to colleagues
If you're hoping to stay at your current job, working on improving your relationships with colleagues can make bad workdays feel much more enjoyable. There really is some value in sticking around for the water cooler conversations.
Set work/life boundaries
If you're constantly being asked to work overtime, take on responsibilities that aren't part of your job, or take over someone else's work, talk to management about work/life balance.
It's important to feel fulfilled in your personal life as well, and if your current gig isn't willing to work with you to make sure that's possible, it may be time to look for other work.
Fake it 'til you make it
Positive attitudes tend to be contagious, and in the professional setting, there's some value in the "fake it 'til you make it" mindset.
Adjusting your attitude to one of gratitude for what you do have may make those feelings grow more naturally.
And since others are drawn to positivity, showing up with a great attitude could lead to promotions, better projects, or other work wins.
Mix up your routine
Unfortunately, many of us bring bad days at work home with us — and if you're having a lot of bad days at work, it's likely affecting your personal life.
Switch up your routine to devote more time to activities you enjoy. Consider scheduling a movie or date night once a week, a workout class, or time on the weekends for long walks.
A change in your routine can make a huge difference in your attitude, both at home and at work.
Bottom line
There are many simple ways to make a job you're not crazy about feel more fulfilling.
Set clear boundaries, make extra cash with a side hustle, or have a candid discussion with a manager or your HR department.
And if you'd rather re-enter the job market, be sure you figure out your priorities, career aspirations, and personal needs beforehand.

Search Over 80,000 Care and Service-Related Jobs
Connect with paying families looking for care and service-related work. Available jobs include child care, tutoring, senior care, pet care, and housekeeping.
Sign up for Care.com now
Earn Great Pay Working From Home
Free 3-class intro teaches you how to launch a bookkeeping business
Access the training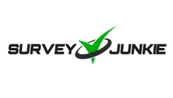 Earn Cash Taking Surveys
Join a community of 20M+ lifetime members who have been paid $76 million to date.
Sign up today