Jobs that pay daily are relatively rare. The fastest most companies pay out earnings is weekly. But there are a few companies that provide the option for you to get the money you earn on the same day, although there are usually fees to use that service.
Other platforms require a minimum dollar amount you have to earn to withdraw your funds.
Following, we've outlined jobs that are the best side hustles where you can opt for daily payments (for a fee) or at least get paid relatively quickly.
Earn money online by taking surveys
Did you know you can earn money taking online surveys? It's true!
You can help brands improve their products and services AND get paid for sharing your opinion. Survey Junkie pays you via Paypal, gift cards, and will even pay you directly to your bank account. You can earn up to $130 a month!
How to maximize your earnings:
Sign up for Survey Junkie today.
Earn as much as $100/month when you complete 3 or more surveys a day.
Earn as much as $130/month when you complete 4 or more surveys a day.
20 million+ lifetime members and accreditation with the BBB can't be wrong – join the crowd and get started earning money!
Sign up for Survey Junkie here
Gardening and lawn care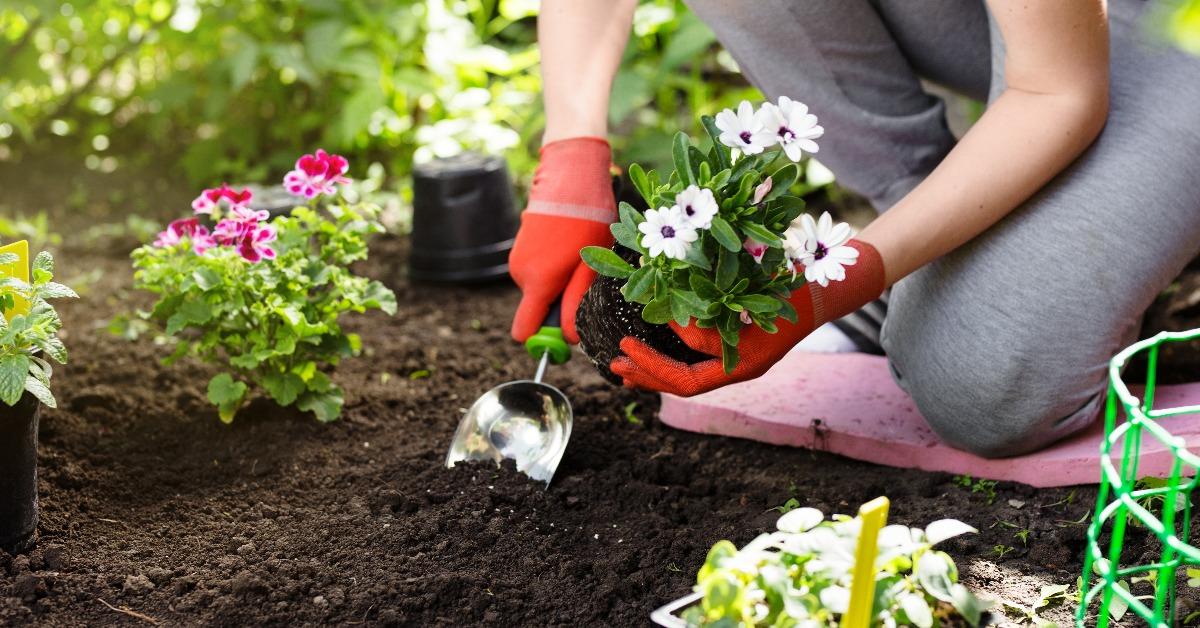 Do you have a green thumb? There are many people who don't and would love to pay you to take care of their lawn and garden. 
If you live in an area that has four seasons, you could move beyond living paycheck to paycheck by pivoting your lawn care business to offer leaf raking in the fall and spring and snow shoveling in the winter.
You can set up a schedule with your clients for weekly lawn care and arrange for them to pay you at the time of service.
Shipt
Shipt is a grocery delivery service that hires shoppers and delivery drivers. Shipt members can order from stores such as Target, Walgreens, HyVee, 7Eleven, and CVS. As a shopper, you get paid to shop for the items a Shipt member needs and then deliver them.
Shipt delivery drivers get paid to pick up orders and deliver them along an extended route. You could earn between $16 and $27 per hour as an independent contractor for Shipt.
Shipt pays its shoppers and drivers by direct deposit every Friday. You can get paid instantly once a day if you connect through Stripe's Instant Payouts. However, you'll have to pay Stripe's 1% fee on each Instant Payout to get paid daily.
Child care
You can get paid daily as a babysitter or childcare provider, depending on the agreement you make with the parents you work with. Home daycare providers earn about $18 per hour on average. 
Besides doing outreach in your community for possible customers, you can also list your services on websites, such as Care.com and Nanny Lane.
Stop overpaying when you shop online
Shopping online has its perks. It's super convenient, but it can be time consuming to find the best deals. Instead of hunting for coupon codes (that don't always work!) and opening tons of browser tabs comparing prices, you can try Capital One Shopping.
Capital One Shopping makes saving money effortless. Just add the browser extension and when you check out, it'll scour the internet for coupon codes to help you save cash. And before you check out at 25+ major retailers, Capital One Shopping will notify you with a friendly pop-up if the item you're buying is available cheaper somewhere else.
Capital One Shopping is free to use and won't show you ads. Add it today and stop overpaying!1
DoorDash
As a Dasher for DoorDash, you are an independent contractor who picks up take-out orders from various restaurants and convenience stores and delivers them.
Delivering for DoorDash offers you the flexibility to choose when, where, and how often you work. Dashers earn a base pay for each delivery based on the time, distance, and other factors, plus they get to keep 100% of their tips.
DoorDash provides a mobile app that Dashers can use to track their earnings. Weekly payments are made automatically via direct deposit. But if you need your money quicker, the company offers a Fast Pay option that enables you to get daily payments for a small fee of $1.99. To use Fast Pay, you'll need to have a debit card.
Proofreading
Are you a word nerd with a knack for spotting typos and grammatical errors? Proofreading may be the job for you. 
Publishers, editors, and writers hire proofreaders to review their content with a fine-tooth comb to find and fix errors. The national average hourly income for proofreaders is about $26 per hour.
Ideally, as a proofreader, you'll want to get contract work to ensure you have a consistent income. But you can offer to do one-time projects. Sites such as Upwork and Fiverr are good places to find proofreading gigs, but these sites do take a percentage (20%) of your earnings. 
If you offer proofreading services on Fiverr, you can get paid via PayPal, bank transfer, Payoneer, or a Fiverr Revenue Card. Fiverr payments are usually unavailable for you to withdraw until after a 7- to 14-day clearing period.
Cleaning houses or businesses
Another task some people would gladly pay someone else to do is clean their house or business. An app such as AllBetter can provide leads to people looking for cleaning services, or you can reach out to businesses and homeowners on your own about possible work.
As an independent business owner, you can set your own guidelines on how you will be paid. You can schedule your payday to be monthly, weekly, or upon service.
Uber Eats
Uber Eats is the food delivery service offered by the popular rideshare company Uber. It's a great option for those who want to work for Uber but don't have an eligible car. Or, if you are already driving for Uber, you can deliver for Uber Eats when you don't have rides booked.
Uber Eats pays for every pickup and dropoff you complete, plus a per-mile rate. In some cities, Uber Eats drivers also receive a per-minute rate.
The money you earn with Uber Eats is automatically transferred to your bank account each week. You can also opt to get paid daily through Instant Pay. With Instant Pay, you can cash out up to five times daily. The service costs $0.85 per cashout.
Selling items online
If you have a basement full of stuff or want to clean out your closet, you can sell things online to make money. You can even turn selling items online into a full-time gig. 
There are a plethora of websites online where you can sell both pre-owned, brand-new, and homemade items. Each of these sites has different ways they pay out your earnings and they usually take a cut of the sale price.
If you want to get paid right when your item sells, then selling your items on Facebook Marketplace might be your best bet, plus it will also help you avoid any fees that sites such as eBay and Poshmark may charge.
On eBay, for example, you can schedule your payouts daily. However, the buyer's payment needs to be confirmed, and then it usually takes about two days for the funds to be available for payout.
Virtual assistant
Virtual assistants work from home, helping business owners and corporate executives with various administrative tasks. The job can include managing social media accounts, scheduling appointments, responding to emails and phone calls, bookkeeping, and making travel arrangements.
The average hourly pay for a virtual assistant ranges between $20 and $24. You can find VA gigs on sites such as Upwork, Fiverr, Remote.co, and FlexJobs.
Get out of $10,000 or more in debt
Credit card debt is suffocating. It constantly weighs on your mind and controls every choice you make. You can end up emotionally and even physically drained from it. And even though you make regular payments, it feels like you can never make any progress because of the interest.
National Debt Relief is designed specifically to help you get out of credit card debt faster, without having to make drastic life changes. With National Debt Relief, you could pay off your credit card debt (with potentially way less interest) in one simple monthly payment.
How to get National Debt Relief to pay off your debt: Sign up for a free debt assessment here. (Do not skip this step!) By signing up for a free assessment, National Debt Relief can immediately assist you in paying off your debt, but only if you schedule the assessment.
Dog walking or pet sitting
If you love animals, a job walking dogs or pet sitting is a good way to make money, whether it is as a side hustle or a full-time gig. Pet sitters can earn about $19 per hour. 
There are services you can use to find clients, such as Rover and Wag! Or you can market yourself to pet owners in your neighborhood. If you operate a dog walking or pet sitting service on your own, you can make arrangements with your clients so that you get paid daily. 
With Rover, your earnings can be withdrawn two days after completing the service. 
Wag! pays weekly every Friday via Stripe, but you can get the payments sooner through Instant Pay. There is a 3% fee (minimum $1.99) for each instant payment.
Instacart
Instacart is a popular grocery delivery service. It operates in all 50 states and hires full-service and in-store shoppers. In-store shoppers are part-time Instacart employees who work at one store at a time.
The job of a full-service shopper is the more flexible option, which enables you to work as much or as little as you want. How much you can make depends on how many orders you shop for. Every order you complete has an estimated payout, plus you get to keep 100% of your customer tips.
You can see how much you've earned through the Instacart app. The company offers an Instant Cashout feature that lets you get paid the same day you complete an order. There is a $0.50 transaction fee to use Instant Cashout.
Completing surveys
Although completing online surveys won't make you rich, you can use them to make some extra money. However, you may not be able to access that money daily. Most survey sites have a threshold dollar amount you must reach before you can cash out.
For example, with Survey Junkie, you have to earn at least $10 to cash out the points you've made. InboxDollars requires you to have at least $15 in earnings to withdraw it.
Website testing
Website testing is another way to make money online. Before many websites go live, they need to undergo rigorous testing, and companies will pay testers to ensure that their site is working the way it should. 
UserTesting is a platform that will pay you to test their clients' websites. Payments from UserTesting vary depending on the type of test, and they are sent to you 7 days after completing a test.
Transcription
Transcribing is taking audio and video files and converting them into text. Medical professionals, video creators, podcasters, educational institutions, and lawyers hire transcriptionists. You can eliminate some money stress if you put in a few hours a week at a rate of about $16 to $18 per hour.
You can find transcription gigs on sites such as GoTranscript and TranscribeMe. On GoTranscript, you can earn up to $0.60 per audio or video minute. Payouts are made weekly via PayPal. 
The site TranscribeMe says that its freelancers make an average of $250 per month. Once the job you've transcribed is accepted, payments are made available in the TranscribeMe payment system, and if your balance is at least $10, you can request as many payments per week as you can earn.
Bottom line
They say patience is a virtue, and it might be one saying that you need to take to heart when it comes to your income. 
Jobs that pay on a daily basis are few and far between, at best, you'll find a job that pays on a weekly basis. So it might be a good idea to consider other ways to earn passive income you can touch easily.
If you really need to access the money you earn as soon as you earn it, companies such as Shipt or Instacart offer instant pay options for a fee. The choice is up to you if you want to use them or just have patience and wait for payday.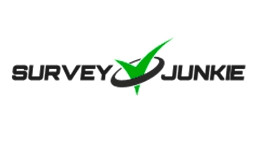 SurveyJunkie Benefits
Over $55,000 paid to members daily
Earn up to $130 a month taking 4 or more surveys daily
$76 million paid out to date
20M+ lifetime members and BBB accreditation