Life insurance is essential to financially protecting your family members in the event of your death. However, you'll be subjected to a long list of questions before you can get a policy.
Some of these questions can feel invasive, and you may wonder what business your life insurance company has knowing about your financial fitness, weight, or what prescriptions you take. These and other questions taken together help them determine how likely you are to live for a long time.
Here are some of the questions your insurance agent will ask you when underwriting your life insurance.
How much insurance do you need?
This will depend on your family's income, outstanding debt, and other financial needs. A good back-of-the-napkin amount to start with is 10 times your annual income. If you want to pay off your house, pay for your child's education, or cover other large expenses with your life insurance, you'll factor that in as well.
When determining how much insurance to purchase, you'll also want to tally up any assets your family has that can be used in the event of your death, such as retirement accounts or savings.
Who are your beneficiaries?
Most of the time, your spouse and children are the beneficiaries. There are primary beneficiaries (the first ones in line to receive a death benefit) and contingent beneficiaries (those who receive benefits if the primary beneficiary is deceased).
Because life insurance isn't governed by the heirs in your will, it's important to designate your beneficiaries when applying for a life insurance policy.
Who are you?
Your name, address, phone number, birth date, and other personally identifying information go on your life insurance application. And while it might give you pause, most life insurance companies ask for your Social Security number as well. This is to verify your identity, prevent fraud, and verify your health, criminal, and credit information.
What is your height and weight?
Insurers use your height and weight to calculate your body mass index (BMI). This gives the company a measure of your percentage of body fat, which can gauge your risk for certain diseases, such as diabetes, heart disease, and certain cancers. Insurers often verify this information with a medical exam.
What is your personal health history?
Life insurance companies get a full rundown of your personal health history, including any treatments, procedures, and surgeries you've had.
This helps them assess your health and level of risk when issuing a policy.
Insurers are really trying to answer one question: How likely are you to die? The healthier you are, the less risky you are, and the lower your premiums will be.
What is your mental health history?
In addition to your physical health, insurers want to know about your mental health. They'll ask you if you've ever been diagnosed or treated for conditions such as depression, anxiety, PTSD, and more.
If you have a mental illness and your condition is well managed, you can likely still get life insurance.
Do you take any medications? Are you undergoing any medical treatments?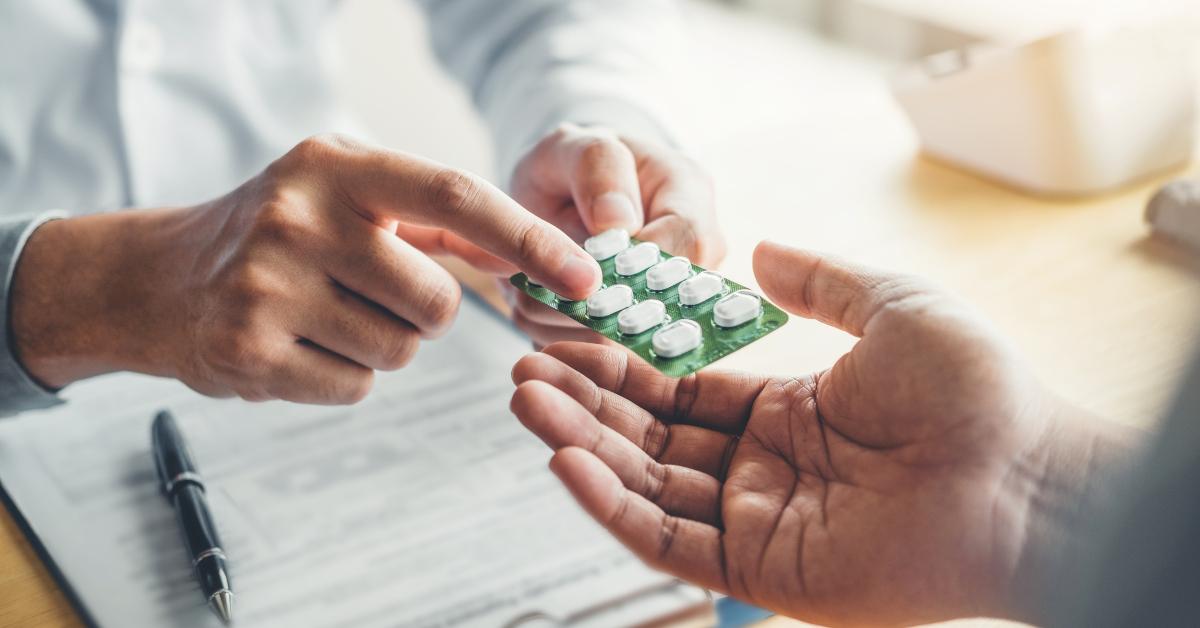 The answers tell insurance companies what medical issues you have and whether or not you're addressing them.
You don't have to remember any drug you've ever taken; companies usually only want a history within the last three to 10 years, depending on the insurer. They'll likely use your medical records to corroborate the information you give them.
What is your family health history?
Since many life-threatening diseases have a genetic component, your life insurance agent will ask you about your family's health history. Specifically, they'll likely ask about heart disease, diabetes, cancer, high blood pressure, and other diseases.
They'll also want to know if any of your immediate blood relatives have passed away from those diseases.
Do you smoke?
Your life insurance company will ask if you smoke, vape, chew tobacco, or use any other nicotine products. They don't differentiate between types of nicotine — if you use any kind, you'll pay a higher premium.
If you used to smoke and quit, know that certain companies only ask about your history of smoking for the past few years.
Do you use any recreational drugs?
If you use any illicit or recreational drugs, insurance companies consider you to be a bigger risk.
Companies vary on the length of drug-use history they want to know about. If you've been clean for a few years, they may not require you to disclose your drug use.
Different companies take differing views on marijuana, especially since laws on its use vary from state to state. But if you use marijuana more often, expect higher rates than if you only use it occasionally.
Do you drink alcohol?
Excessive alcohol consumption can increase your risk for disease as well as risky behavior, so your application will ask about your drinking habits.
If you've been in an alcohol abuse treatment plan or center, that can affect whether you'll qualify for a life insurance plan and how high your premiums will be.
Have you been guilty of any traffic violations?
A speeding ticket or two isn't likely to eliminate you from coverage, but multiple traffic violations make you a greater risk in the eyes of insurance companies.
If you have a history of risky, reckless, or impaired driving, your rates may be much higher than those with a clean driving record. In some cases, insurers may not approve your application if you have a long string of violations.
What is your occupation?
If you're in a risky occupation such as a police officer, commercial driver, oil refinery worker, miner, or active-duty military, you may pay additional premiums compared to those that have desk jobs. Also, if you work outside the U.S. for long periods of time, this can also increase your rates.
Companies vary on what professions they consider to be high risk, so shop around for the best rates.
Do you have any dangerous hobbies?
Those who pilot airplanes, skydive, bungee jump, or drag race will pay higher life insurance premiums than those who crochet or collect stamps.
Some companies may eliminate extreme sports enthusiasts from coverage completely, but this will depend on the frequency and intensity of the activity. For instance, if you occasionally rock climb in a gym, that likely won't affect your premium. But if you free climb on mountain cliffs every weekend, that will.
Have you ever declared bankruptcy?
Your financial affairs may not seem related to your insurability, but your life insurance company wants to know if you're financially solvent enough to pay your premiums, so they'll probably ask you if you've declared bankruptcy.
Most people who declare bankruptcy have to wait until it has been discharged to qualify for life insurance.
Have you committed any crimes?
Your insurer wants to know about any risky or illegal activities you've participated in. That said, underwriters take these on a case-by-case basis, and a criminal record doesn't automatically bar you from getting life insurance.
The major crimes they balk at are violent ones like rape, murder, kidnapping, drug trafficking, and so on.
Bottom line
When you're going through the gauntlet of these questions, it may be tempting to lie, omit things, or exaggerate. Don't do it.
If your insurance company finds out you haven't been truthful after they've written the policy, they can terminate your policy.
Or the worst can happen: They may deny your family's claim after you pass away because you did not answer the application questions in good faith. It would be a shame to pay for a policy to protect your family for years only to have it invalidated when it mattered most. Being honest could help you avoid throwing away your money.
And even if your health isn't perfect or your driving record isn't sparkling, disclose it anyway. The life insurance company will likely find it in their detailed underwriting checks anyway.
You may pay a slightly higher rate, but you'll rest easy knowing your family is truly protected by the insurance you're paying for.