Land is expensive — not only do you have to fork out thousands to put your name on the deed, but you also have to pay property taxes each year. Many landowners look for ways to earn cash with their land to justify owning it. 
But even if you don't want to develop your land for housing or plant your own crops, there are plenty of passive ways to earn revenue from your land and grow your wealth.
Even if your land isn't scenic or fertile, you can still make money on it. Let's explore options for making money off land you're not using. For this article, we'll assume your land has minimal infrastructure or development.
Lease for farming
If your land is already fenced, this is a relatively easy one. Many farmers lease land to expand their production. Many states have Farmer Link programs that play matchmaker between farmers and landowners.
Lease for solar
Depending on your location, this can be a highly lucrative use of your land. Ideally, your parcel should be located near existing electrical infrastructure (large power lines), though some companies may be willing to build out if your parcel is large enough.
Developers will start the relationship with an option to lease ($10 to $40 per acre), and if they decide to go ahead and build on your land, they'll enter into a formal lease ($400 to $2,000 per acre).
Participate in the Conservation Reserve Program (CRP)
This program is administered through the USDA Natural Resources Conservation Service (NRCS). It pays landowners to not farm their land to conserve natural resources, prevent erosion, etc. Payments vary by state and are based on the soil type. 
Your land must have been farmed in two of the last five years to qualify for CRP. Visit your local USDA service center to get more information.
Rent it for events
If your land has an aesthetic view, you can rent it out for events. Rustic and barn weddings are still a thing, so this could be a great way to monetize an undeveloped piece of land. 
Even if there aren't modern facilities on the property, luxury portable restrooms, electric generators, and canopies can be brought in.
Make campsites
Another option for renting out your land is to make campsites on it. You'll need to make sure the area is flat enough to pitch a tent. 
If it's a primitive site, that may be all the improvements you need. If you want to take things up a notch, you can put in restrooms, benches, campfire pits, and/or RV hookups.
Harvest timber
If your land is forested, a logging company can harvest the timber for you and pay you for its value. Most companies will do selective logging — carefully selecting the most valuable trees for harvest and leaving enough trees to preserve the ecosystem.
Begin the search for a reputable, bonded logging company with your county extension agent. Have several companies bid on your timber to get the best price.
Rent storage space
Apps like Neighbor and Stowit allow you to rent out vacant land for vehicles or other storage. This includes RVs, semi-trucks, cars, boats, tractors, and more. 
These apps will take a small cut of the rental fee, but they take care of matching you with a renter and give you some measure of protection against property damage.
Lease for grazing
If you already have fences installed, leasing your land for grazing cattle or sheep is just a matter of finding a renter and drafting a contract. Some renters may even be willing to install an electric fence with T posts if the price is right.
Install utilities and flip it
Raw land can be a tough sell; raw land with utilities stubbed to the site is much easier. With water, electricity, and sewer lines taken care of, buyers can envision building a home or other structure on the property much more easily. 
Adding these utilities may even be free and quickly add value to your land if you want to sell.
Rent it for festivals
Renaissance fairs, music festivals, historical reenactments, and yoga retreats all need an open-air spot for attendees to congregate. 
If your land can handle the traffic and parking, this could be an easy way to monetize your unused property. Check with local authorities to make sure this activity is permitted.
Put a tiny home on it for rent
This option involves some investment of time and money, but it can pay off long term. The public interest in tiny homes has only been increasing, and you can purchase a pre-built tiny house and have it delivered. 
Even if it's an off-the-grid structure, you can rent it on Airbnb or VRBO for passive income.
Lease for hunting
In many parts of the country, people will pay for the right to hunt on a piece of land. Prices range from $2 to $20 an acre, depending on habitat, access, and availability of wildlife to hunt.
You can list your lands on websites that cover your region or advertise on Facebook groups that cater to hunters. Check with the Department of Natural Resources to make sure hunting is legal on your property.
Provide recreational leases
Snowmobilers, ATVers, and horseback riders need a lot of space for their preferred hobbies. If you don't feel comfortable with firearms, you can create a recreational lease for your land. 
How much you'll make from your lease will depend on how much access you give your tenants, how many acres you have, and what it will be used for. 
Note that if you plan to charge people to use off-road vehicles on your property, you'll probably need insurance, and a lot of it.
Host a farmer's market or flea market
If you plan to host a farmer's or flea market on your land, it must be in an easy-to-access location to attract customers. It should also be flat enough for easy walking, parking, and vendor setup.
If you're running the market, you'll need a full-fledged business plan to attract customers and collect money from sellers. If you're just hosting, you may just need liability insurance and a rental agreement with the market organizer.
Lease to a beekeeper
You don't need to become a beekeeper yourself; you can rent your land to beekeepers who will do all the work. 
What's more, when bees or other livestock (yes, bees are considered livestock) use your land, you may qualify for an agricultural exemption on your taxes, which can cut down on the cost of owning the land.
Check with your agricultural extension first, as certain areas (particularly residential ones) may have laws or regulations about beekeeping.
Check for minerals
If your land has mineral rights, these natural resources can be extracted and sold for profit. 
Unless you're in the gas/oil or mining business, you probably don't have the knowledge or equipment to pursue this yourself, but you can lease or sell these rights to a company that does.
Leases are usually paid in a lump sum upfront, then award the landowner a share of the profits (or royalties) for the duration of the lease.
Bottom line
Open land is a blank canvas with numerous possibilities to keep more money in your bank account. 
You may even be able to stack some of these options (i.e., lease the land to different parties for farming and hunting) as long as the tenants are informed and agree to the terms.
As in the case of all lease agreements, it's essential to consult with an attorney or other professionals, so you stay within any laws or regulations in your area.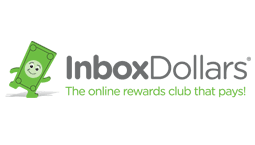 Inbox Dollars Benefits
Get a $5 bonus when you register with your email
You could earn money by taking surveys or making online searches
Over $80 million paid to members so far - how much can you earn?